Whilst I'm hoping for sunshine over the Easter bank holiday weekend, I'm realistic, and realise it's more likely to rain. With that in mind it's always worth having a few indoor activities planned just in case that egg hunt in the sunshine is actually rained off.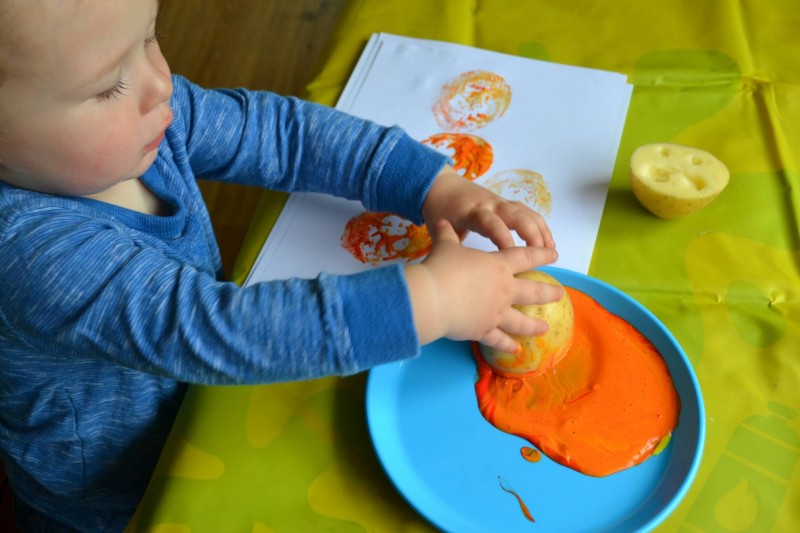 Crafting
We all love making things in our house. We have a huge stash of stickers, pretty paper and brightly coloured paint which comes out at every opportunity. I've got some huge cardboard boxes from a recent delivery so we'll probably make a car or rocket from them. I wonder if all toddlers love boxes like the little man does?
Baking
Any excuse to make tasty treats! I love making cakes and biscuits with the little man. He can stir and add ingredients himself now, even if he is a little impatient during cooking time.
Watching a film
I've already thought about this one. We'll definitely be watching Hop. It sounds perfect for Easter weekend watching. It's from the creators of Despicable Me and is about a bunny who doesn't want to take over his father's role as Mr Bunny (aka The Easter Bunny!) If the weather is bad, we'll snuggle up on the sofa and watch TV. It'd love to watch it on a posh new Panasonic 4K TV but until we've finished the house off, large purchases will have to wait. I hate being an adult sometimes.
Egg hunt
I've bought a bucket of different sized chocolate eggs to hide around the house and garden. We'll recycle last years Poundland basket and I'm sure we'll have lots of fun. It's an inexpensive activity that will keep the little man entertained for ages.
Making a den
Literally the cheapest and most fun activity you can do. We love making dens in the house and in the garden, it means hours of fun and obviously a picnic underneath!
What will you be doing this Easter?
Disclosure – this is a collaborative post