Products sent in return for an honest review
There's nothing better than seeing toys I loved as a child making a reappearance. Fantastic, classic toys like Stickle Bricks and Plasticine that have spanned generations are still on the market for younger generations to love and enjoy.
Stickle Bricks are so retro, having first launched in 1969 they've been around for decades and make a wonderful first construction toy for younger children.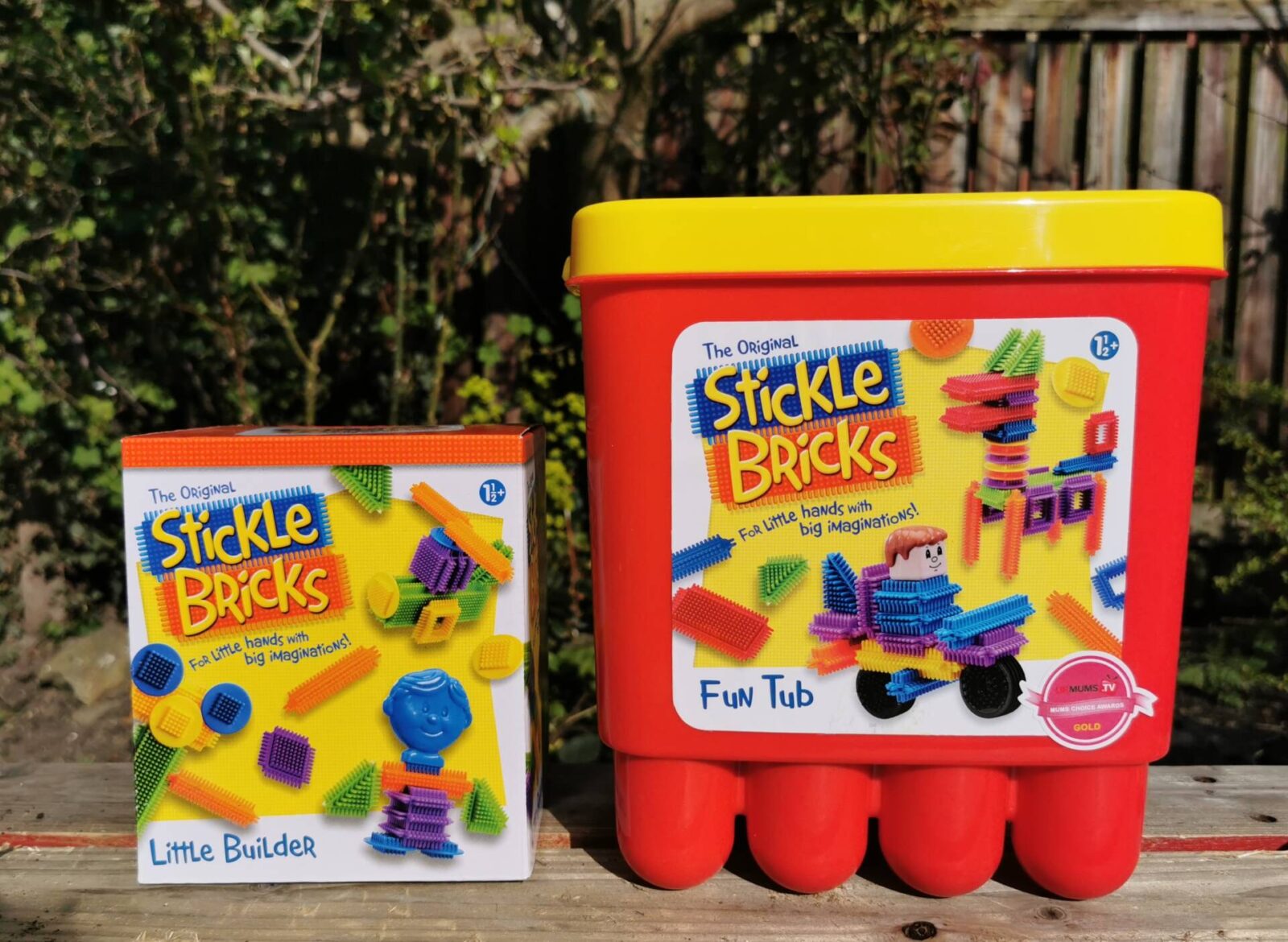 We were kindly sent two sets from the Stickle Bricks range –
Stickle Bricks Fun Tub
The Stickle Bricks Fun Tub retails at £19.99 and is the perfect starter set for toddlers. The reusable, storage tub comes 69 colourful pieces in various abstract shapes, a base plate, two sets of wheels and axles and some heads so you can create Stickle Bricks people.
There's also plenty of space in the storage container to add at least another of the smaller sets too.
Stickle Bricks Little Builder
The Stickle Bricks Little Builder set retails at £9.99 and works perfectly with the Fun Tub set. It contains 30 pieces in a variety of different coloured and shaped bricks which children can stick, stack and construct including square pieces, circles and long thin pieces. Little E loves the large plastic children's faces in this set, and insists on cuddling and kissing them.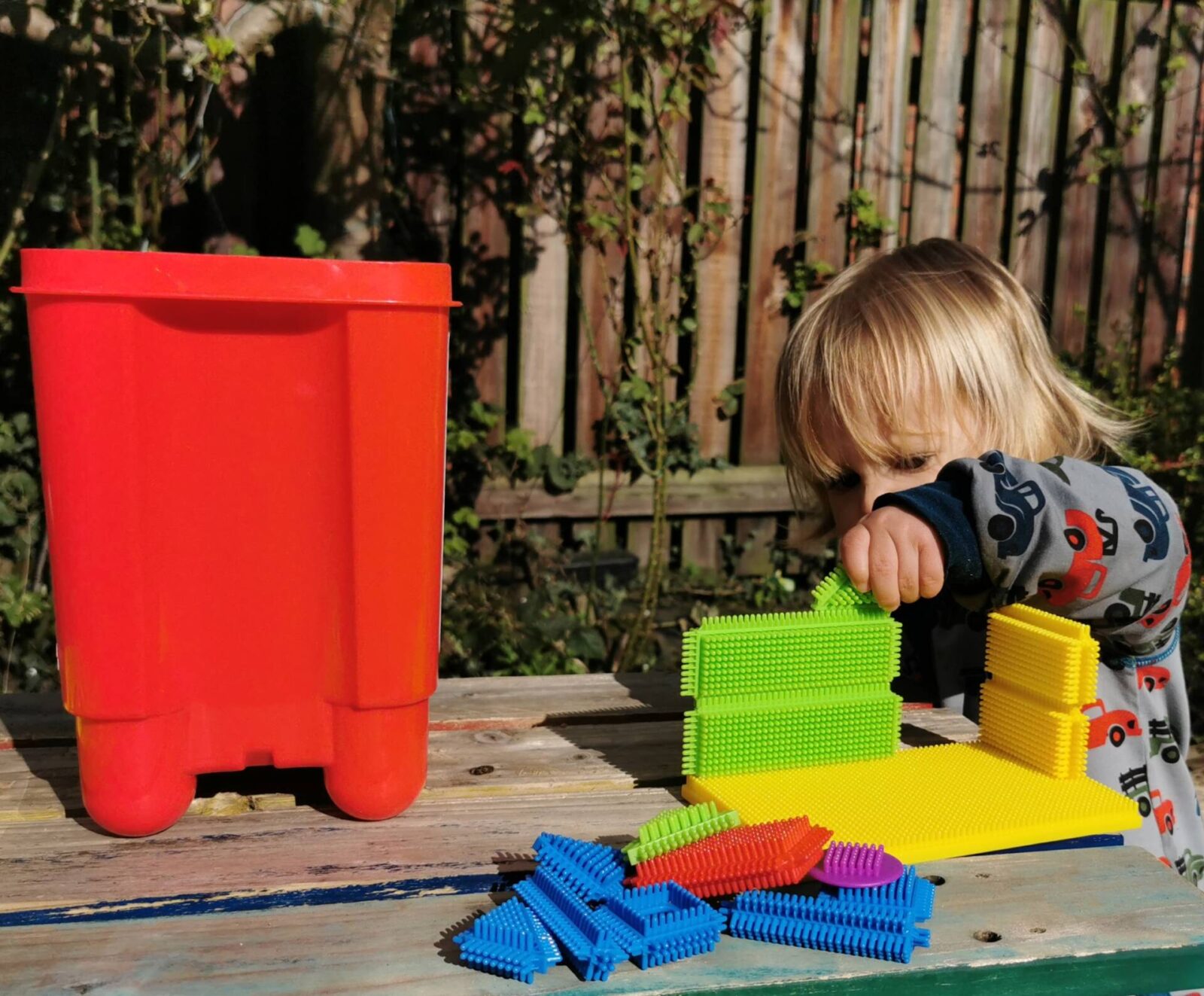 Each of the bricks have 'teeth' along each side and edge which attach them to other Stickle Bricks really easily. Little E at almost two finds it really easy to put them together and he doesn't get frustrated like he does with some other construction toys.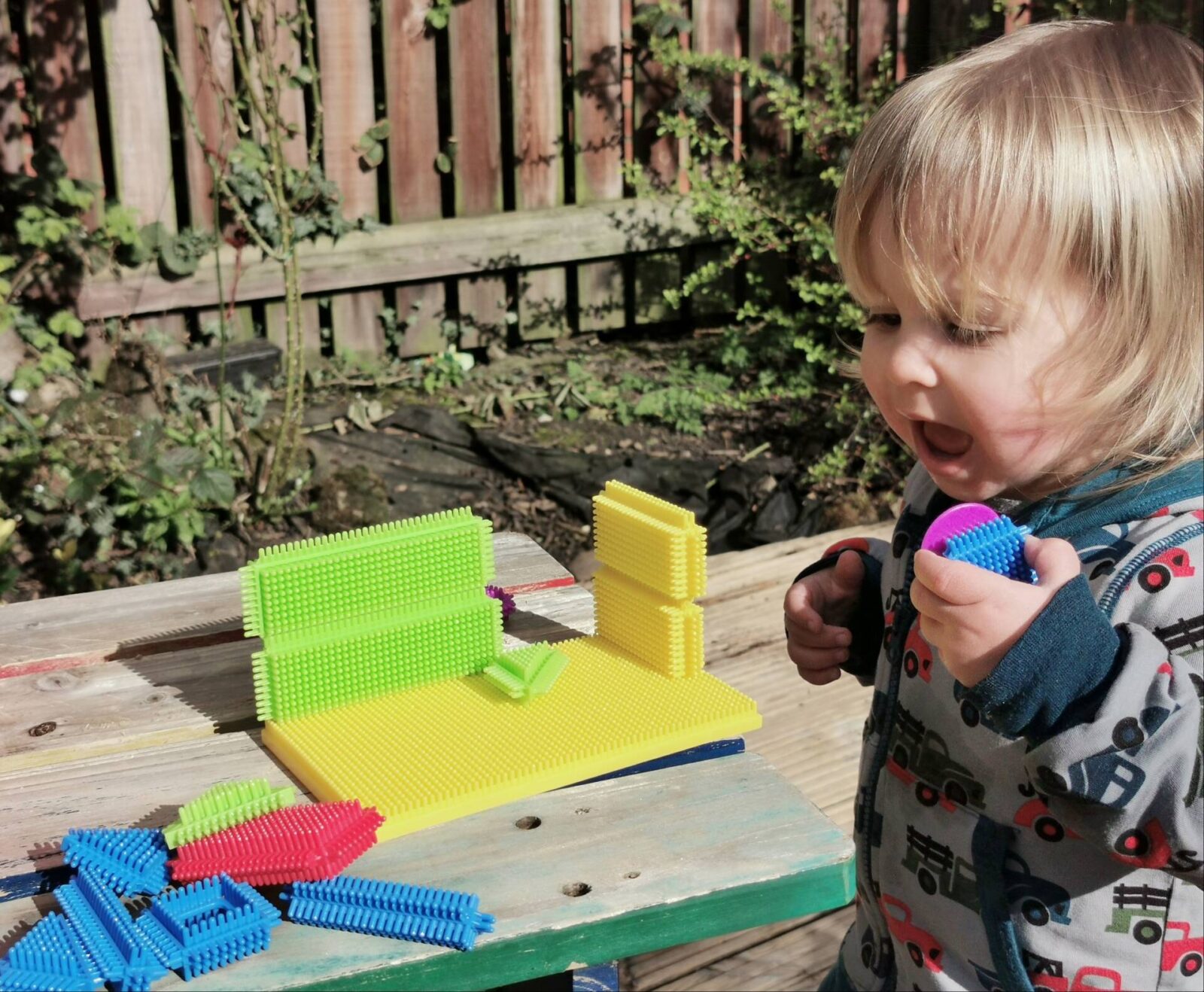 The Stickle Bricks have been a huge hit since they arrived, they've been played with by our 7 year old, just as much as our almost two year old. They allow their imaginations to run wild, letting them construct shapes, vehicles and even people easily.
It's no surprise that Stickle Bricks have stood the test of time and are still a hugely popular toy. The bring back such happy memories for me and are just as fun as they were in the 80's!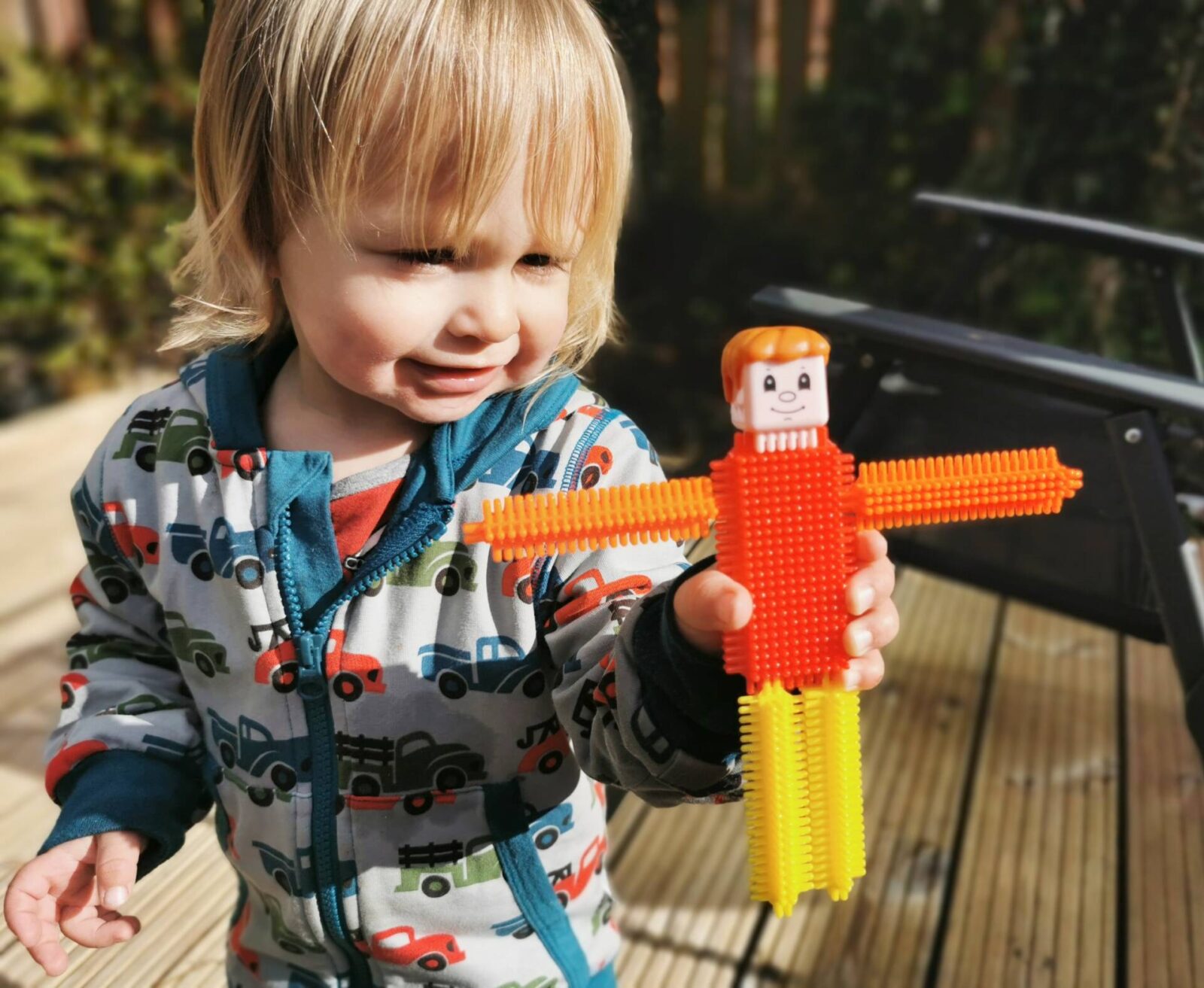 I have loved creating things with Little E and have found the Stickle Bricks just as fun as he has I think.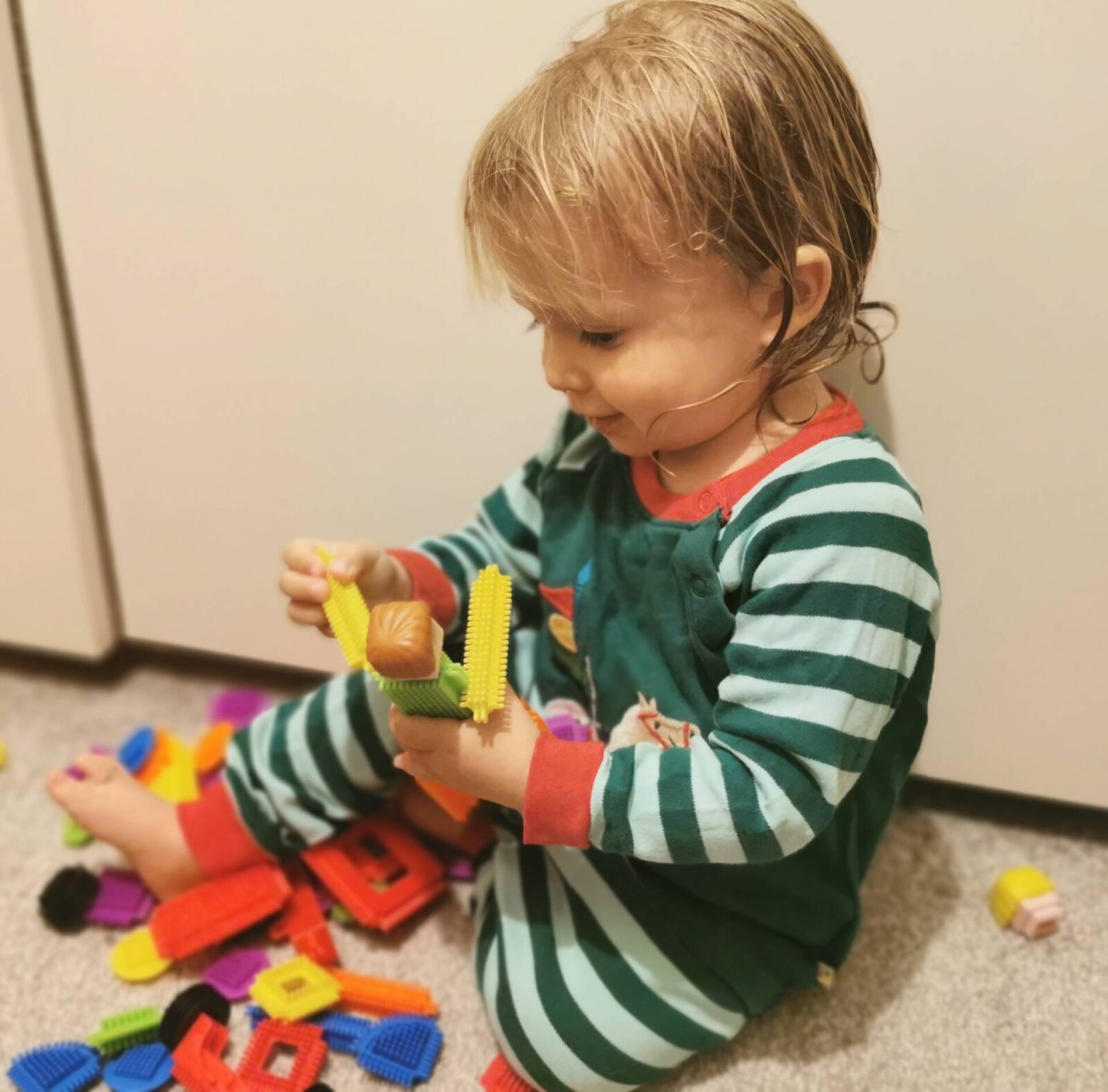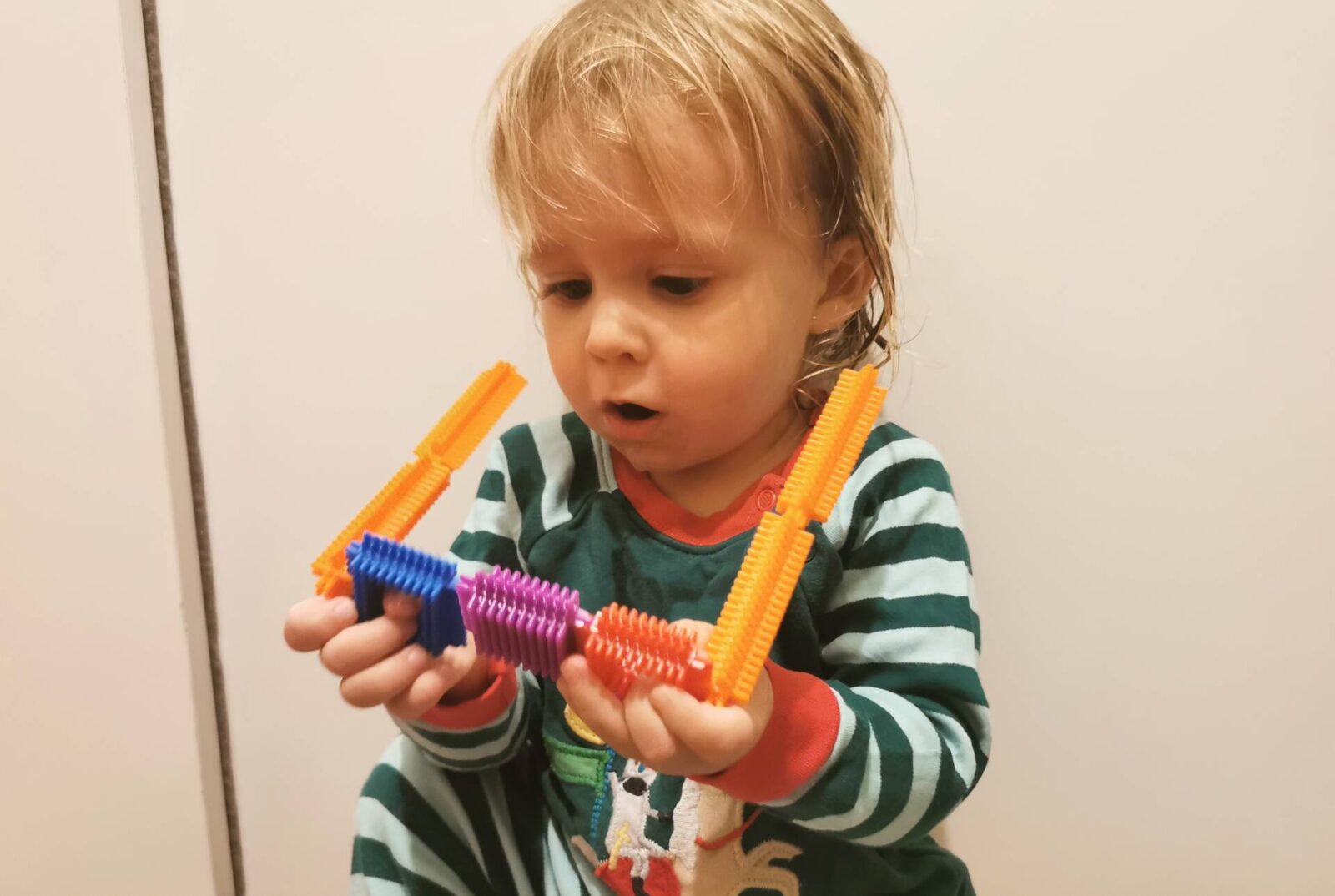 Stickle Bricks have become one of Little E's go-to toys. He makes a bee line for the storage tub and will even tidy up after himself, putting everything back into the tub himself.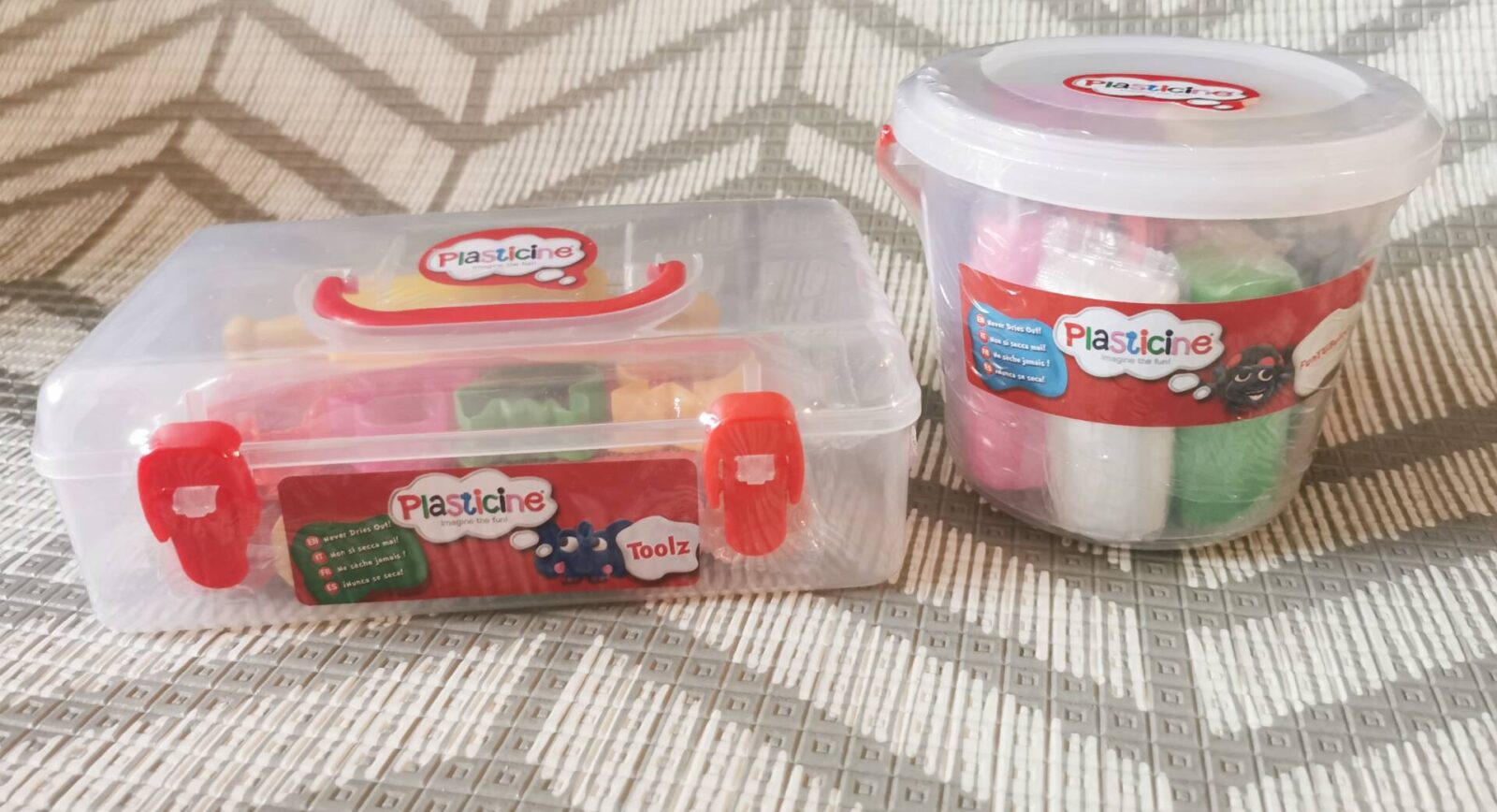 Plasticine is the original modelling clay and another timeless classic that conjures up all sorts of childhood memories for me. I remember insisting that my 70 odd year old grandad help me create cakes and pretty designs from the bright colours. I'm sure he loved it!
Plasticine is soft and none hardening, unlike other mouldable doughs and doesn't dry out if it's left out and can be used over and over.
We were recently sent a couple of products from the Plasticine range too –
Plasticine FunTubulous
The FunTubulous pot contains a range of 8 jumbo coloured Plasticine sticks and a small selection of tools to shape and create with.
Plasticine Toolz Box
The Toolz box contains seven colours of Plasticise, five shaped cutters, one modelling tool and one roller. It comes in a handy storage case with a handle.
Big E has enjoyed creating weird and wonderful Plasticine creatures and rolling out the dough and cutting out shapes and practising his letters in it.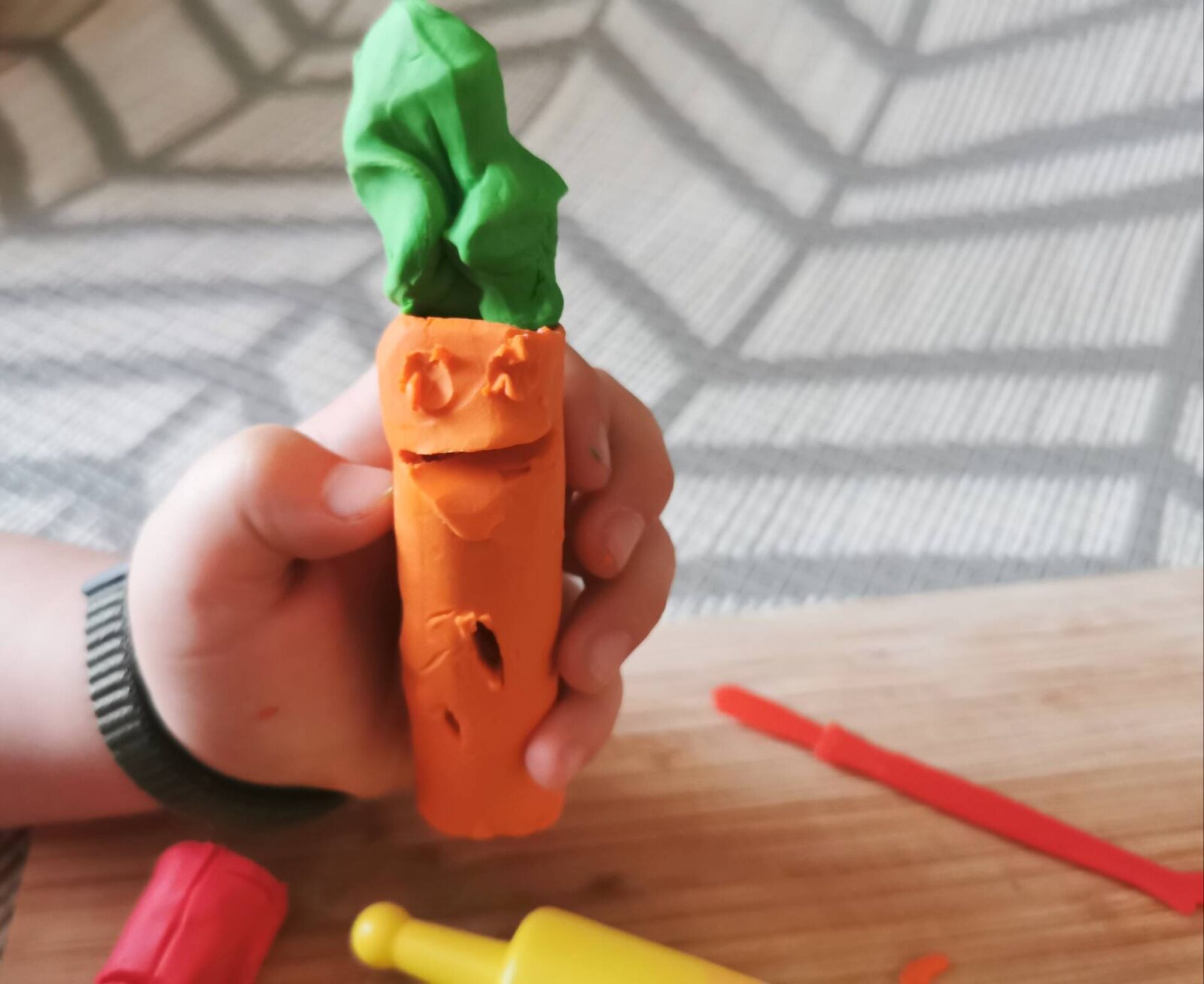 Plasticine is suitable for children aged 5 years and over and a great way to keep children occupied which too much mess. It rolls out easily and smells much nicer than I remember.
I'm so pleased to see retro toys like Stickle Bricks and Plasticine becoming popular again. It's been great playing with toys I had myself 30 years ago!