I love skincare products and I'm always on the look out for products that will make a positive impact on my lacklustre skin. I prefer to use natural products and ingredients on my skin where possible as sometimes I get a reaction to heavily perfumed products or those that contain quite harsh chemicals.
I was recently introduced to Babyblooms skincare range, a good selection of natural skincare products, delicately scented with natural and calming essential oils and handmade within the UK. I'm not unfamiliar with Babyblooms, having been in receipt of one of their beautifully made nappy cakes, way back when I was pregnant with the little man, but I was keen to try out some of their pampering products.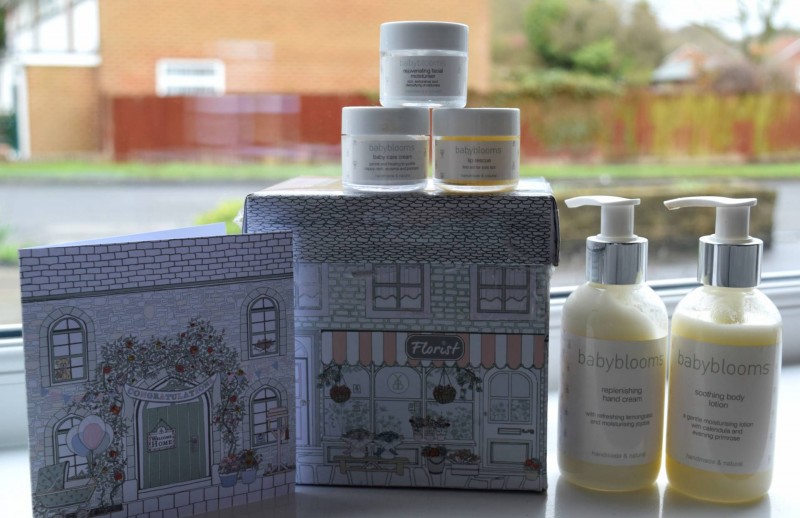 I was kindly sent a selection of five of their best selling products to try out on my skin. They arrived wrapped in tissue paper and tucked inside a beautiful gift box, featuring very sweet illustrations from Amanda Bradley. The box design has a very vintage feel and it's something I would love to receive as a gift (take note any friends or family members!).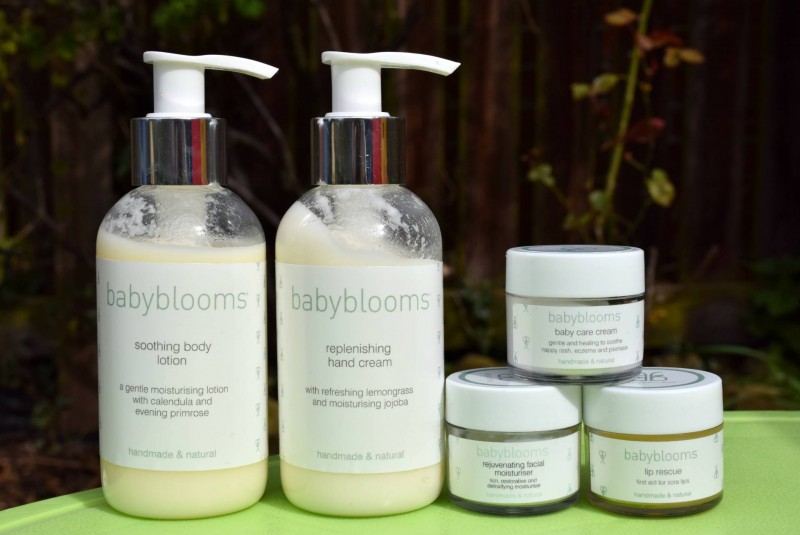 The products themselves look fuss free and have a very simple and clean package design with basic product details and ingredient list.
I wasn't really expecting much from the products, but if I'm honest, I was blown away.
The soothing body lotion is a non greasy formula, packed with natural ingredients such as Calendula for it's skin calming properties, Evening Primrose Oil for it's effectiveness on dry and itchy skin and Beeswax for it's skin softening properties. It's an absolute dream to use, and soaks quickly into your skin, leaving a light Lavender fragrance that relaxes and soothes the mind.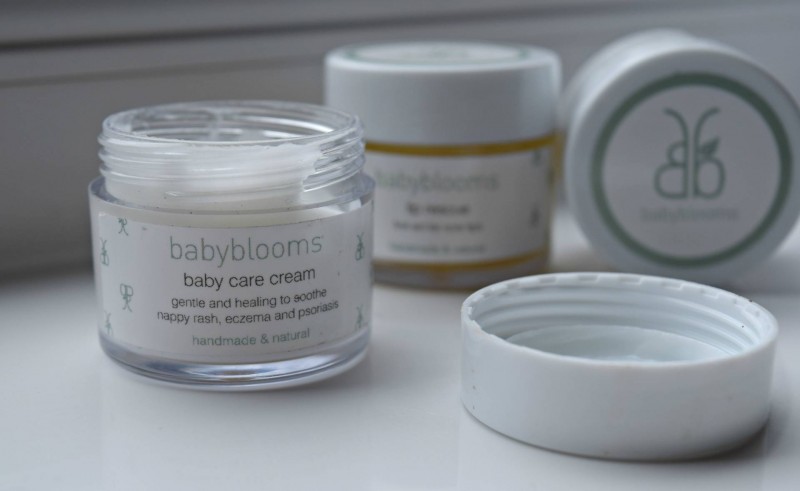 My favourite product from the ones I tried was the Rejuvenating Facial Moisturiser. So much so, my previous moisturiser (a £50 a jar job) has been relegated to the back of my dressing table drawer. At just £14.50 for a 60ml jar, I think it's an absolute steal and has made a massive difference to my skin already.
The Calendula has reduced the redness I often have on my cheeks and the Carrot Seed Oil and Honey have made the dry skin near my mouth vanish completely. I've found it makes a great matt base for my foundation and works just as well as my usual primer. It's lightly scented with Ylang Ylang which instantly uplifts me and makes me feel like I've had an expensive facial every time I use it.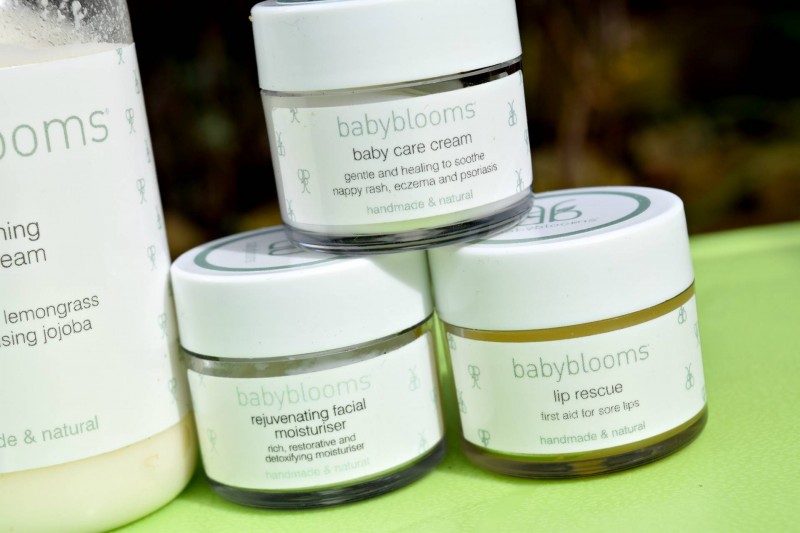 The Replenishing Hand Cream has the most amazing scent. I can't stop sniffing by hands after I've applied it. The lemon grass scent is instantly uplifting and makes me think of summer days and holidays. It's another non greasy product and soaks into your hands instantly. It's perfect for me at work as I use a computer and touch screen so I don't have time for products that take an age to be absorbed.
The first thing you notice about the Lip Rescue cream is it's warming cardamom scent. It makes me think of Christmas and being tucked up somewhere warm and cosy.
It contains Benzoin which creates a protective film on your lips, locking in moisture and protecting them from the weather and any other external factors. I really like how soft it makes my lips feel, I think this will become my go to product in the winter months.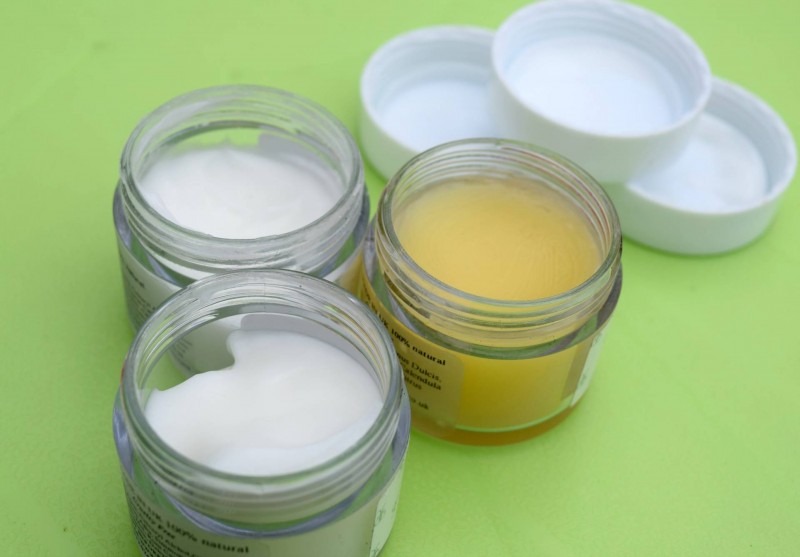 The Baby Care cream is more like a salve than a cream. It feels very luxurious and soothing. It's perfect to use on little people and contains a whole host of natural goodies. The Calendula. oleic and linoleic acids from the Wheatgerm help to soothe sore bums and the honey helps it to heal and recondition itself.
I've been using the little mans face. He gets a little dry skin with redness on his cheeks and this has made it look less severe and has softened the skin. I think the Baby Care cream would make a great new baby gift, or addition to a pregnancy hamper.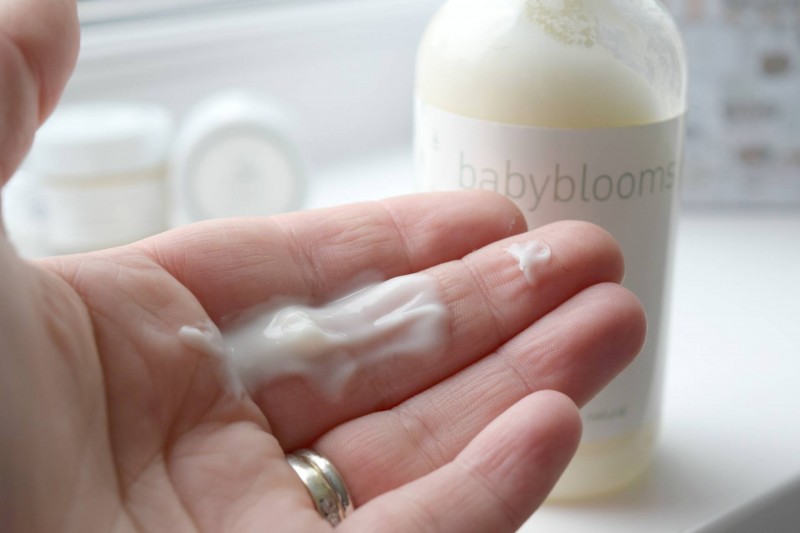 I really like Babyblooms skin care products that I tried. The quality is fab and they've made a huge difference to both the little mans skin and mine. I'll definitely be more of of the Babyblooms products – especially the Baby Care cream and the Rejuvenating Facial Moisturiser – they're both great value and have made a great improvement to both the little man and my skin.
As well as buying the products separately, Babyblooms sell some great skin care gift sets which are perfect gift ideas. I think the Essential Mum to Be set will be ideal for a couple of pregnant friends.
*I was sent the products mentioned above in return for an honest review*