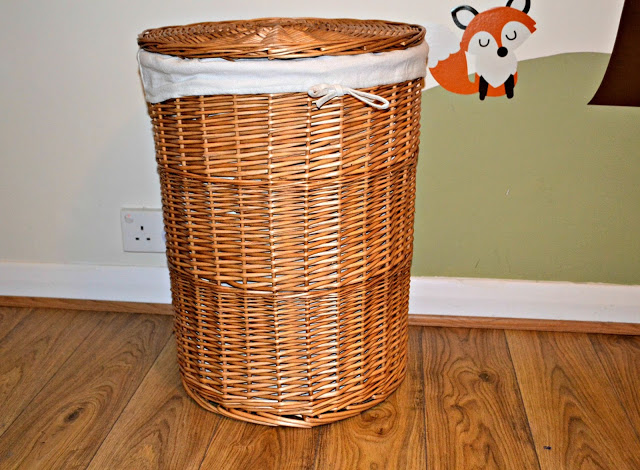 Our house is a typical three bedroom semi. We have reasonable sized rooms and plenty of floor space but one thing we do struggle with, is storage space. We only have one small cupboard downstairs which drove me mad before we had the little man. Now he's here, so are the piles of teddies, the corners that don't look too dissimilar to ELC and masses of clothes. No one told me children come with some much 'stuff'!
The little man has two huge storage baskets down stairs filled to the brim with toys, a toy corner in the living room and now his bedroom is starting to look like a toy shop, so I'm always on the look out for practical but pretty storage solutions. We needed something for the little mans bedroom and
The Basket Company
came to our rescue. I swear toys breed overnight in his room, the pile is steadily increasing and they're creeping out of the corner towards the door.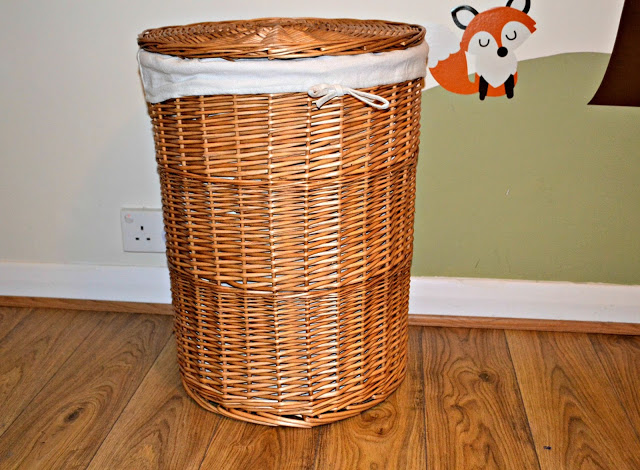 I wanted to chose something that would fit in with the deco in the little mans room, something neutral so that it would fit even when he changes from his nursery to his 'big boy' bedroom. I was looking through the
laundry basket
section on the website and came cross the tall
Natural Round
Wicker Laundry Basket
in medium. I usually go for square or rectangular baskets, but the round one really caught my eye. The colour matches the pine furniture and wooden floor in his room and it fits nicely with the cream walls with the tree mural.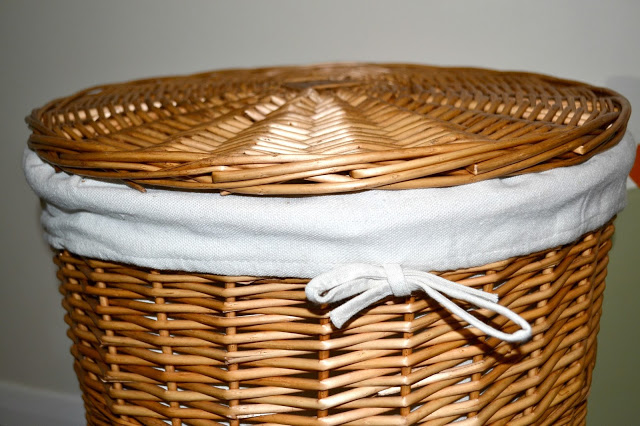 The basket arrived well packaged and very quickly. I was really surprised with the size. It was perfect, much bigger than I'd expected.
The basket itself is very sturdy and well made. It comes with a lid which can be used or removed. I like the fact I can hide the little mans toys away out of sight, but he can remove the lid and take out his toys easily. It has also has a cream cotton liner inside which is a great addition, it protects things inside and the wicker from any damage and can also be washed if necessary.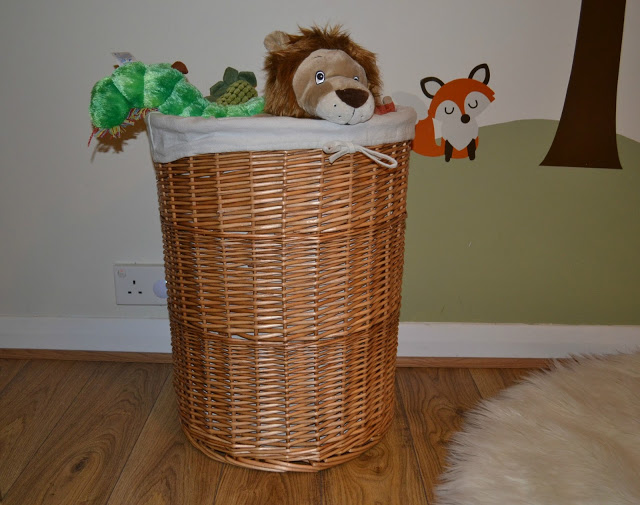 I love how well the basket goes in the little mans room. When he out grows it and his teddy count drops I may even be able to use it for it's intended purpose, a laundry basket!
I will definitely use
The Basket Company
for further storage solution purchases and wouldn't hesitate to recommend.
*I was sent this for review purposes, opinions are honest and my own*