Num Noms are new to the UK. They are already a huge hit in the USA, and they're now on sale over here. They're suitable for children over three, I can see them being very popular.

The Nums are squishy toppers that smell like ice cream or cupcake, and they sit on top of a Nom. Noms are either motorized (Go-Gos), or a lip balm pot (Gloss-Ups). There are 1000+ mix and match combinations that you can make with them with a huge range of delicious scents.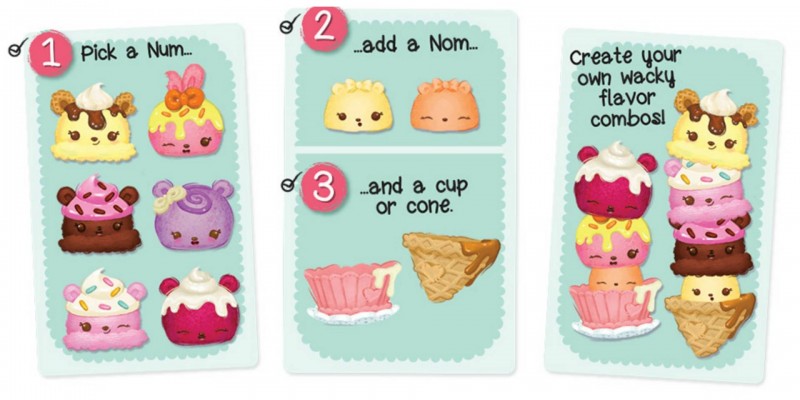 One lucky blog reader can start off their collection by winning –
1 Num Noms Deluxe Pack, (RRP £14.99) A Num Noms Deluxe Pack which includes six Nums, two motorised Noms plus a spoon and a cup or cone
2 Num Nom Mystery Blinds Pots, (RRP £2.99) which includes a Num and a surprise flavoured Nom lip gloss in a super cool yoghurt-style mystery pot.
To enter, complete the Gleam form below.