We recently visited Embsay & Bolton Abbey Steam Railway in Yorkshire. It's just along the road from Skipton and is easy to find with plenty of road signs leading the way.
The Embsay & Bolton Abbey Steam Railway is "a volunteer-run, preserved Heritage Railway which does not receive any grants or subsidies towards running." There were lots of helpful and friendly volunteers around during our visit, all who where keen to help (even holding the train for us so the little man could go to the toilet) and pass on their knowledge to visitors.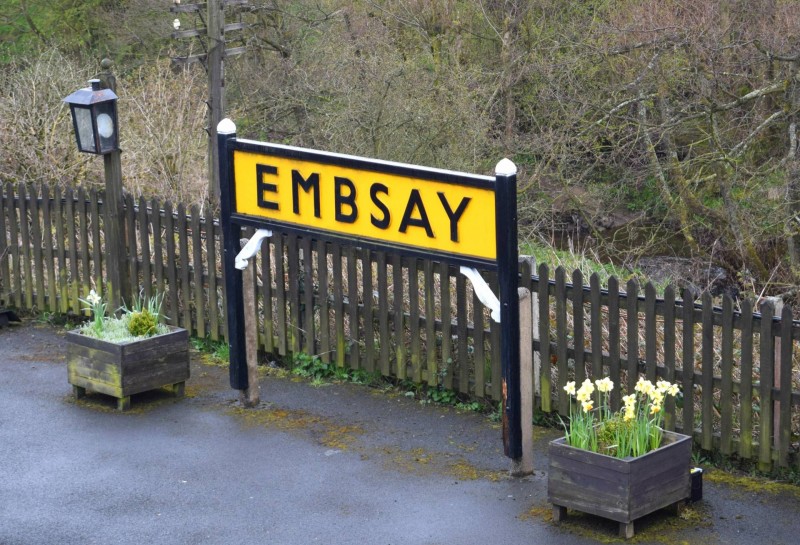 We parked and boarded the train initially at Embsay station. There's plenty of free parking and a little manned box where you can purchase your tickets. They have a card machine so there's no need to worry about carrying lots of cash.
The day we visited there was a special branch line weekend event on so tickets were slightly more expensive than they usually are. It cost us £15 each for Hubby and I and the little man was free as he's only two. Although this does sound expensive it means you have unlimited travel for the full day and get on and off each train as much as you like. With trains departing every 30 minutes we knew we'd be able to take full advantage of our tickets.
The railway use both steam and historic diesel trains for transporting visitors, so check out their online timetable if you have a preference.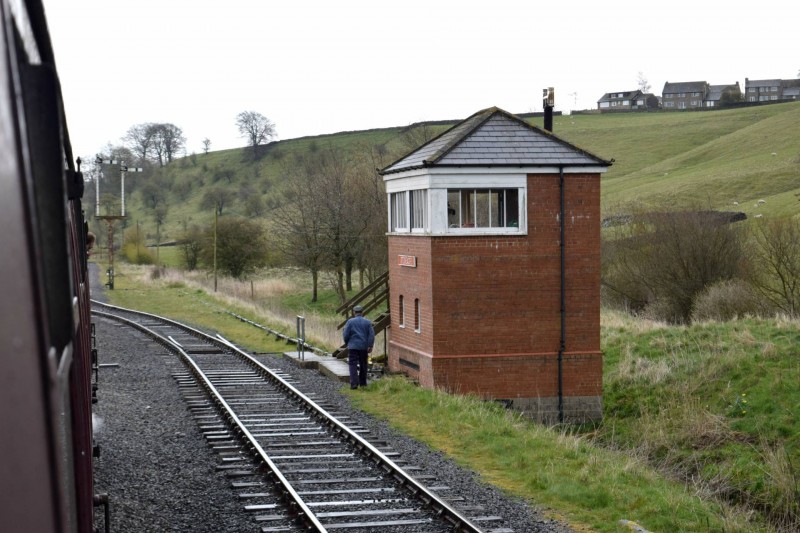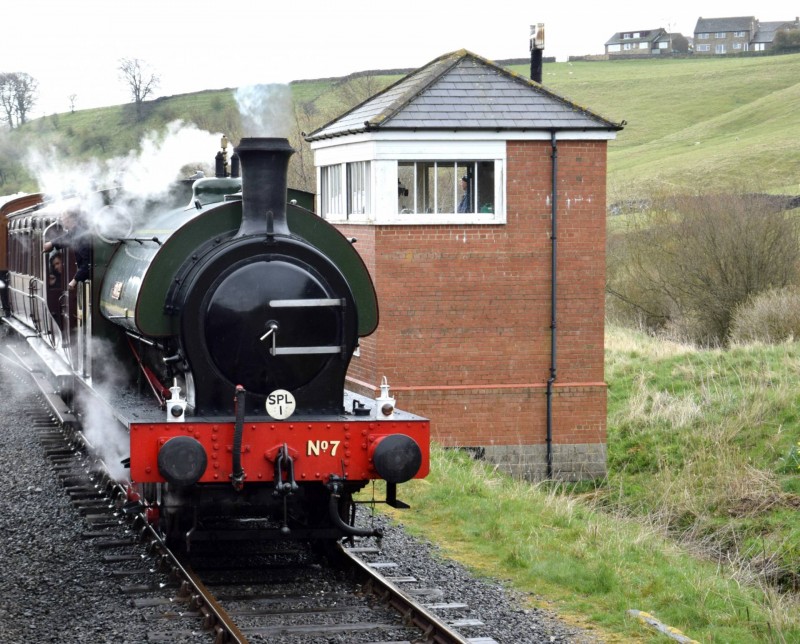 We boarded a passenger train in Embsay and settled in one of the plush coaches to enjoy our journey to Bolton Abbey station.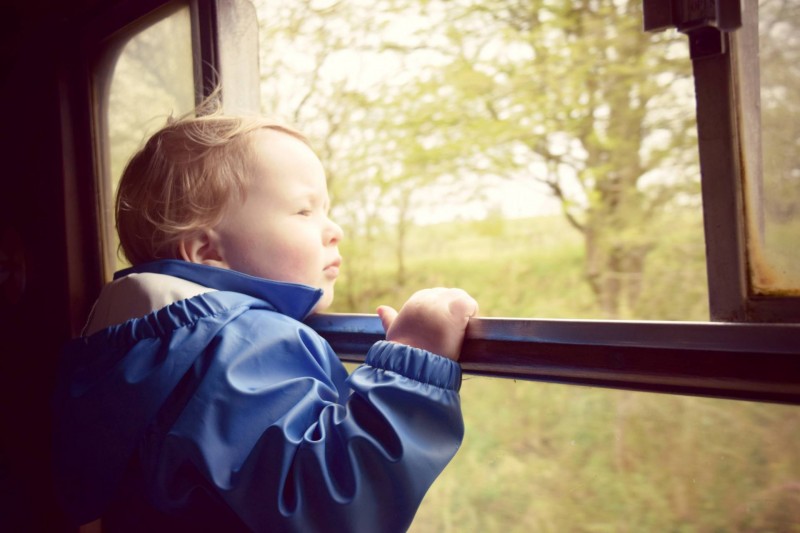 We chugged along through the beautiful Yorkshire countryside before disembarking at Bolton Abbey station. As well as the ticket office full of old railway memorabilia and a roaring fire, there's a nice little tea room, a shop and the Hambleton Valley Miniature Railway (additional charge) which you can have a ride on.
If the weather is nice and dry you could picnic on the grass near to the station rather than eat in the tea rooms, we opted for cake indoors as it was pretty dismal weather.
The passenger trains also have buffet carriages on them selling hot and cold drinks and food (sandwiches, biscuits and cakes) if you'd rather eat during your journey.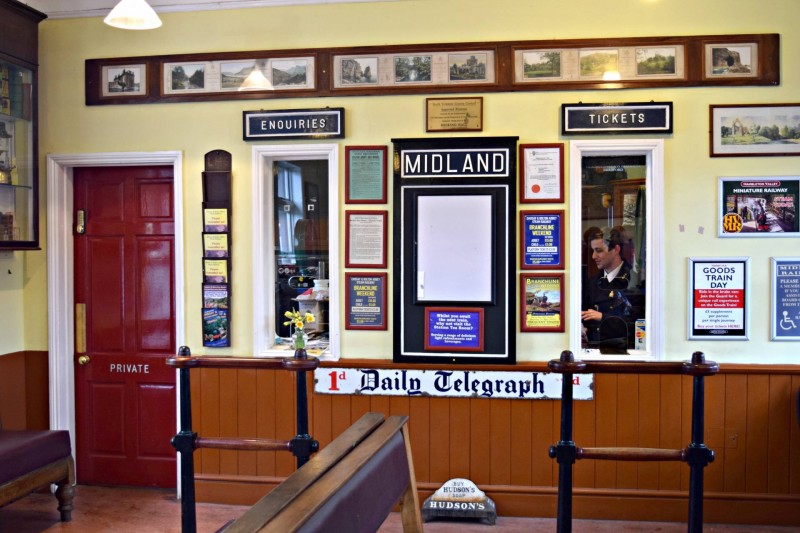 The prices in the cafe weren't too bad. A slice of cake was around £2.50 and it tasted home made. The little man certainly enjoyed his Dad's cake!
While you're at Bolton Abbey station you can walk to the Abbey itself, it's around a mile and a half away and had the weather been nicer during our visit, we'd definitely have gone. It gives us a reason to return though!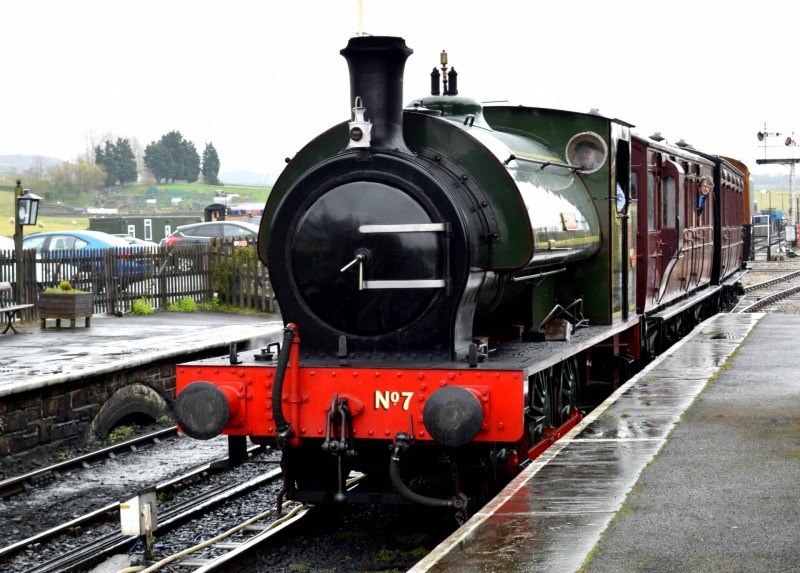 We took about 5 train journeys during our visited and full explored both Embsay and Bolton Abbey stations so I definitely feel we had our moneys worth during our visit.
The railway are currently raising funds to pay for the restoration costs of Wheldale engine and you'll likely see people wandering up and down the trains collecting and both stations have a second hand area where you can make a donation in exchange for some goodies.
We thoroughly enjoyed our day at Embsay & Bolton Abbey Steam Railway and we'll definitely be returning so we can visit Bolton Abbey.