The little man is almost a year old now and he seems like such an independent big boy. He doesn't want his Mammy and Daddy fussing over him.
Cuddles are a rare occurrence.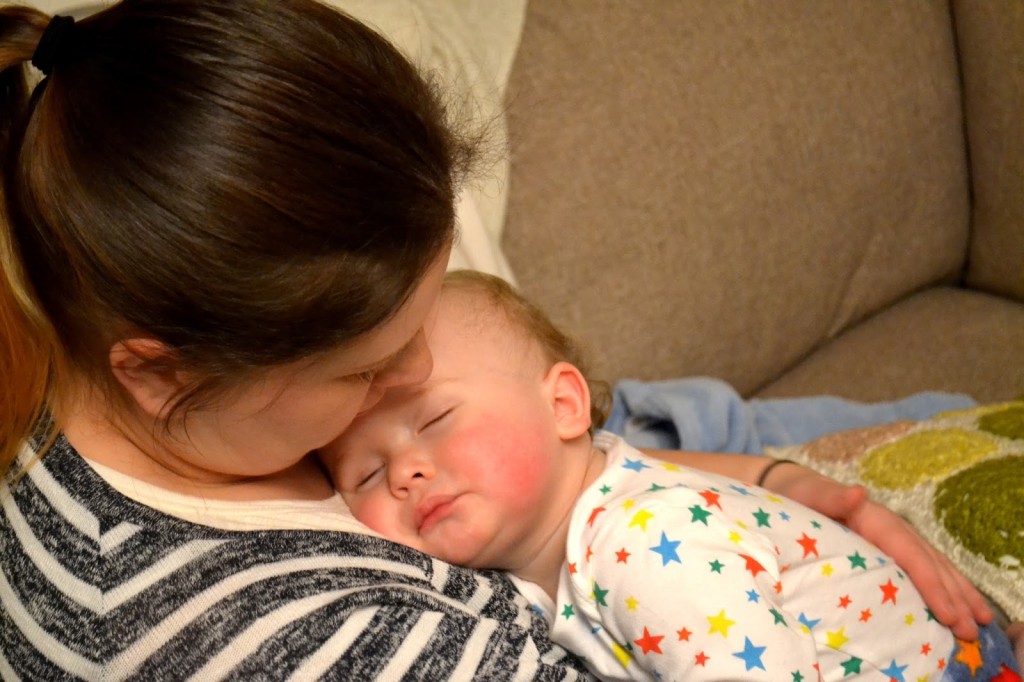 When I get the opportunity I take full advantage.
Cuddles are nearly always sleepy cuddles.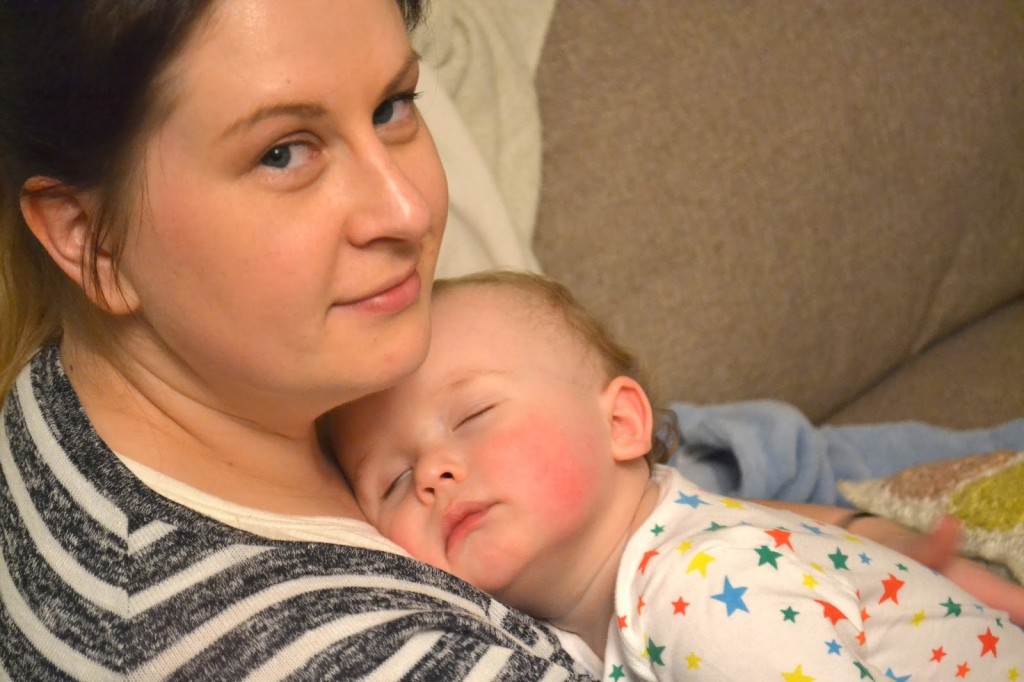 I love snuggly little cuddles with my little man.