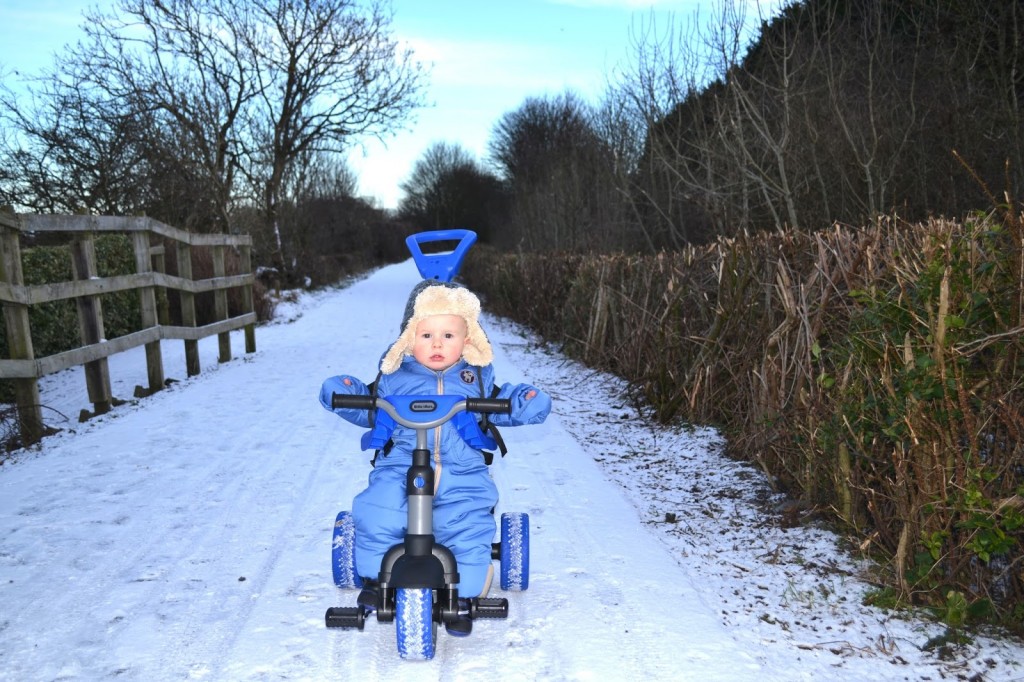 The snow has been a little erratic in the North East. Where we live we've had quite a few sprinklings but not too much has settled, certainly not enough for a sledge ride like we'd hoped.
The little man did get to see and feel snow for the very first time on little bike ride with his Daddy though
Apparently being pushed along on your bike in the snow is exceedingly tiring work. The little man seems to think a snooze on your bike is the best way to enjoy the return journey.