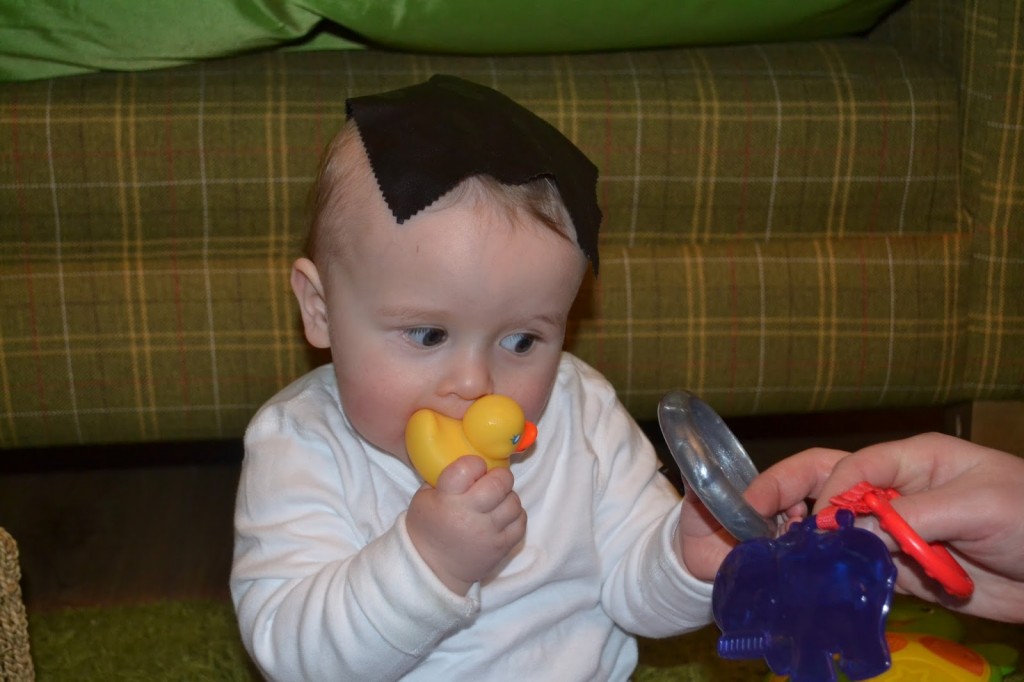 I have a strange child and an abundance of odd pictures of him.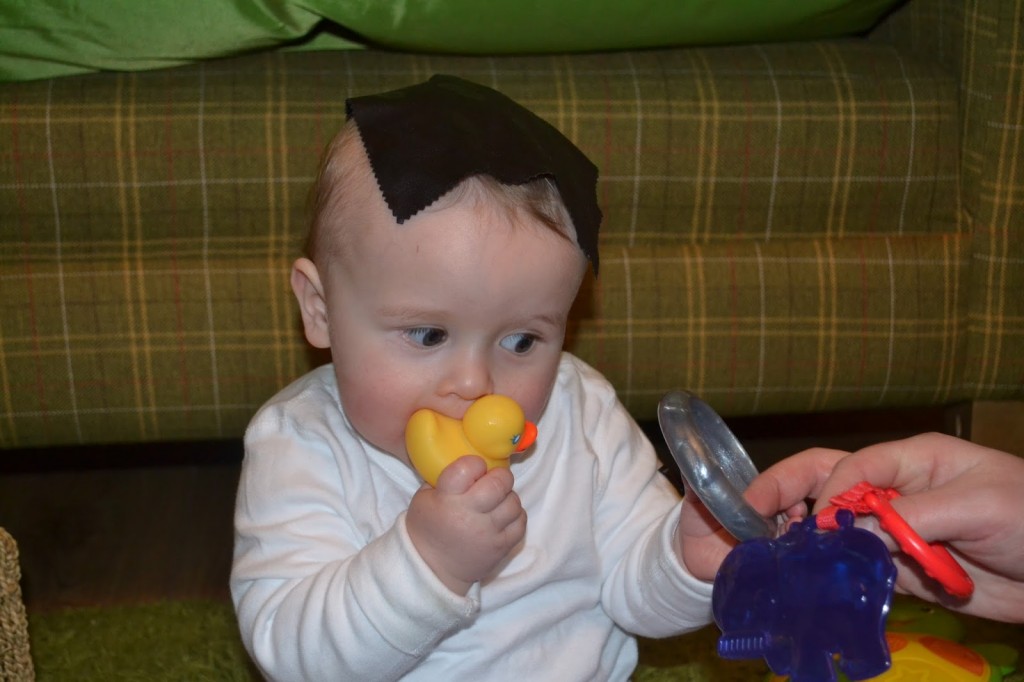 This morning has been spent chewing one of his rubber bath ducks, obsessing over a empty plastic shower gel bottle and wearing the lens cleaning cloth from my glasses case on his head.
I hope he's this easily pleased when he's a teenager!