Christmas is almost upon us and I've been scrolling through the channels and raiding our DVD collection for festive family movies to watch. Feel good Christmas films are a great way to kick start the Christmas fun whilst spending time with your favourite people.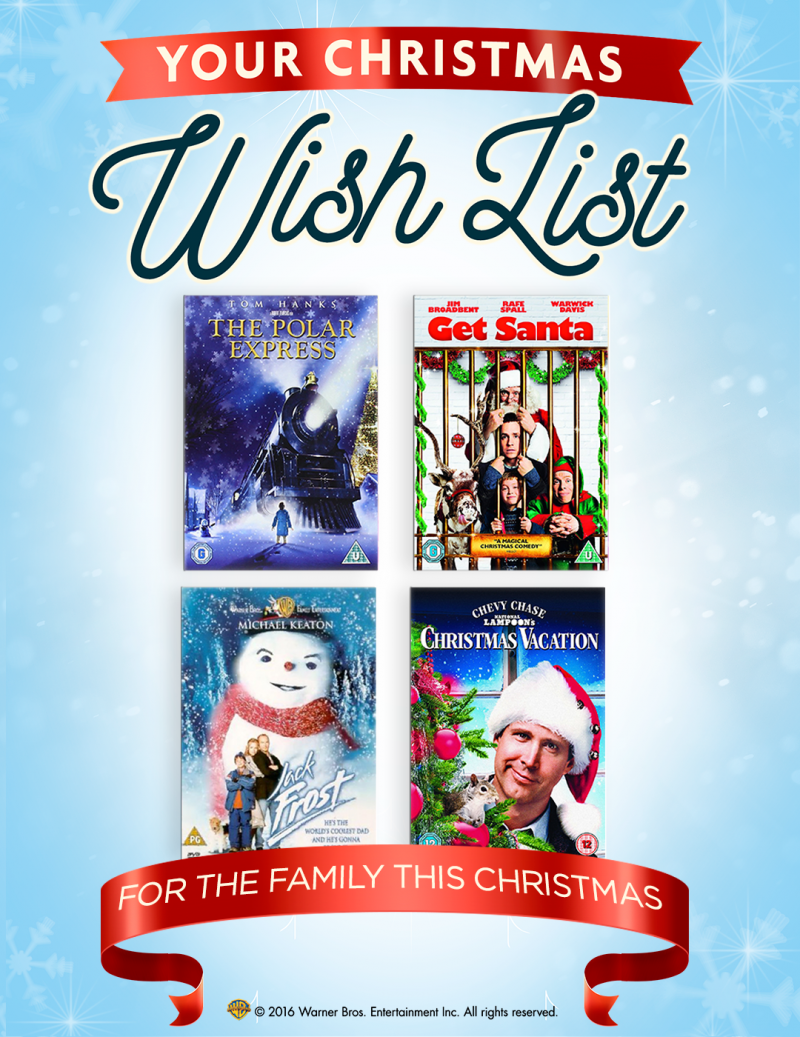 Why not check out some of these great family friendly films over the festive period.
Polar Express
Whether or not you've seen it, I'd be very surprised if you haven't at least heard of the Polar Express. A young boy who doubts whether Santa Claus exists embarks on a train ride to the North Pole. The journey is full of adventure and feel good magic. I love the Polar Express, the animation is amazing and I love how Tom Hanks manages to voice six different characters throughout the film. It's a beautiful film and will make even the most cynical child believe.
Get Santa
A six year old little boy finds that Santa has crashed his sleigh into his parents shed and is sleeping in their garage. The father and son duo team up to try and help Santa return home to Lapland in time for Christmas. There's one major problem though, Santa's reindeer have escaped and are running wild through the streets of London. It's full of laughs slap stick humour, I challenge you not to laugh along
National Lampoon's Christmas Vacation
I absolutely loved this film as a child and remember watching it with my Nana and Grandad. Can you believe it was released way back in 1989!? It's the third installment of the National Lampoon movies and features the Griswold family who are preparing for Christmas. Things never run smoothly though for Clark, his wife Ellen and their two kids. It's laugh a minute, a proper dysfunctional family movie.
Jack Frost
Another older one, but a great one. Jack Frost is a lovely Christmas film. Jack dies in a car crash but is reincarnated as a snowman. It gives him the chance to spend time with his son who he probably didn't spend enough time with when he was a alive. It's such a lovely film and always has me on the verge of tears.
Do you have any favourite Christmas movies?
If you'd like to enter my competition to win a set of the DVD's listed above, please head over to my Twitter account and retweet the pinned post.
RT and Follow to Win to win a selection of family #Christmas films #WBChristmas https://t.co/YEHLp4QcQz @WarnerBrosUK Closing 19/12/16 pic.twitter.com/V0fUvz3iLn

— Cat (@Catherine212) December 12, 2016
I have been provided with a copy of each of the DVD's above. Opinions are my own.