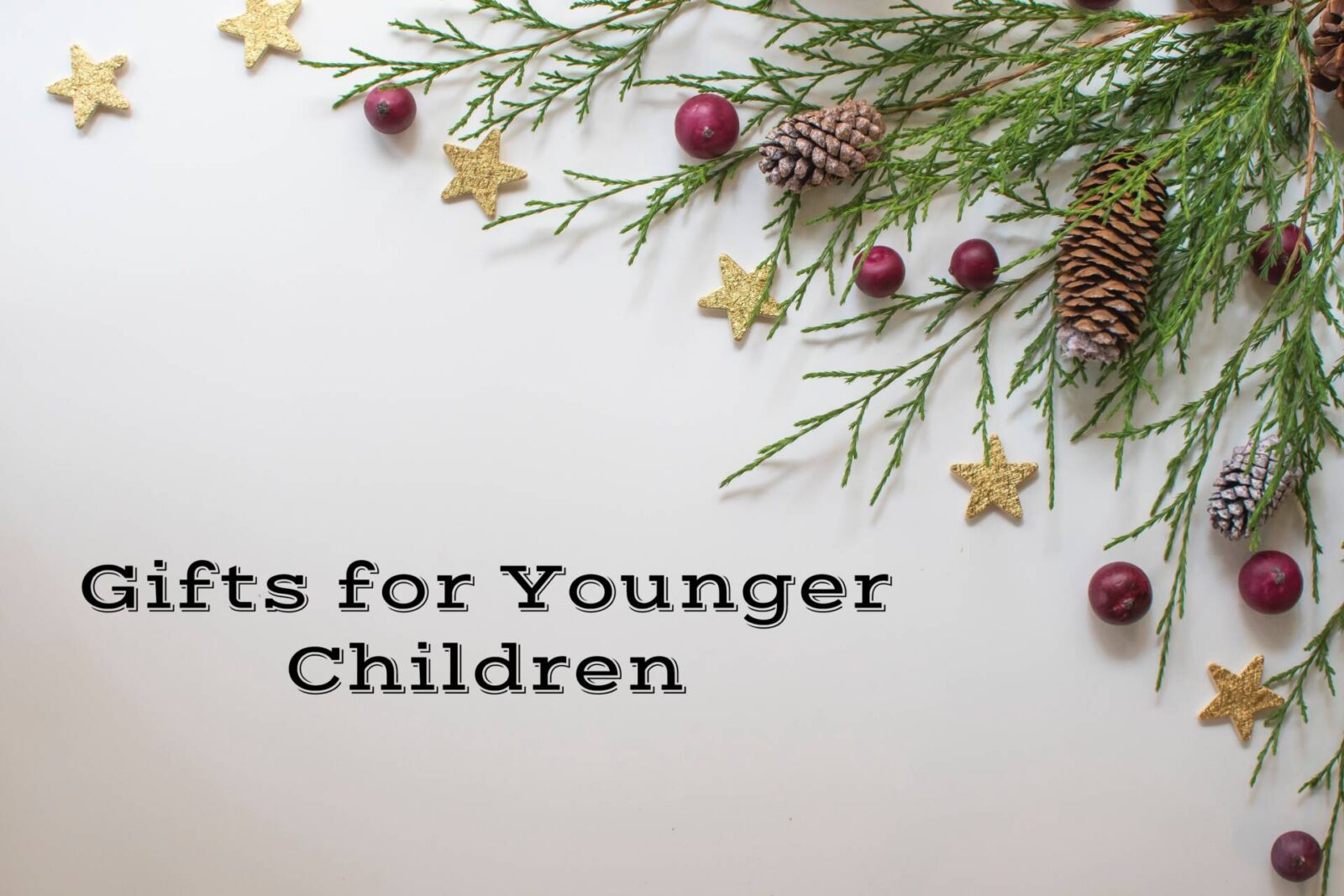 Products featured in this post include press samples and affiliate links
Christmas is quickly approaching and although the majority of shops are still closed, many of us will still want to buy gifts for our friends and family. I hope the gifts below help give you some ideas and inspiration if you're struggling this year.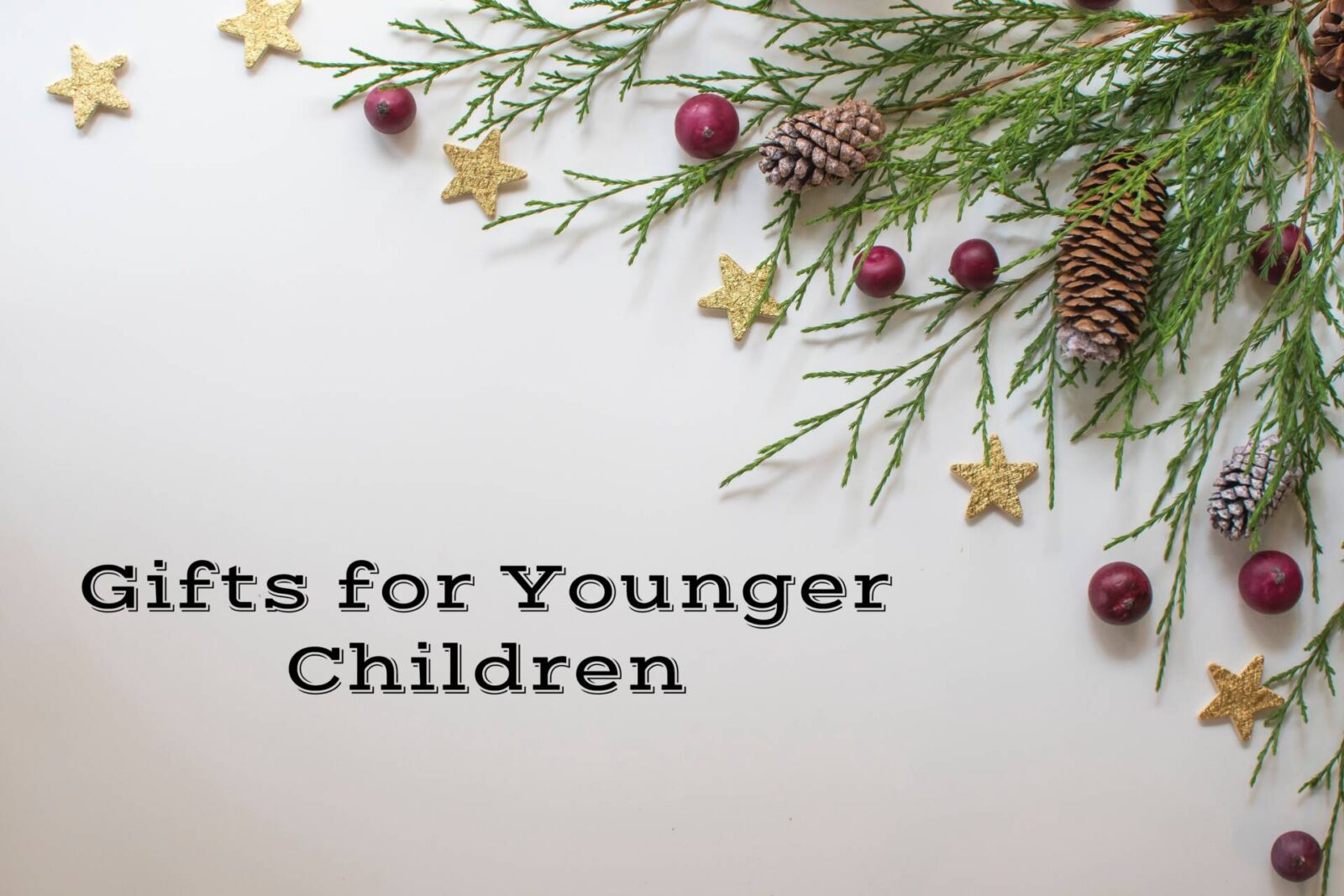 I like buying gifts for younger children, they're so much easier to please when they're young. There are so many different options available both online and on the high street but here are some of the best ones I've found this year.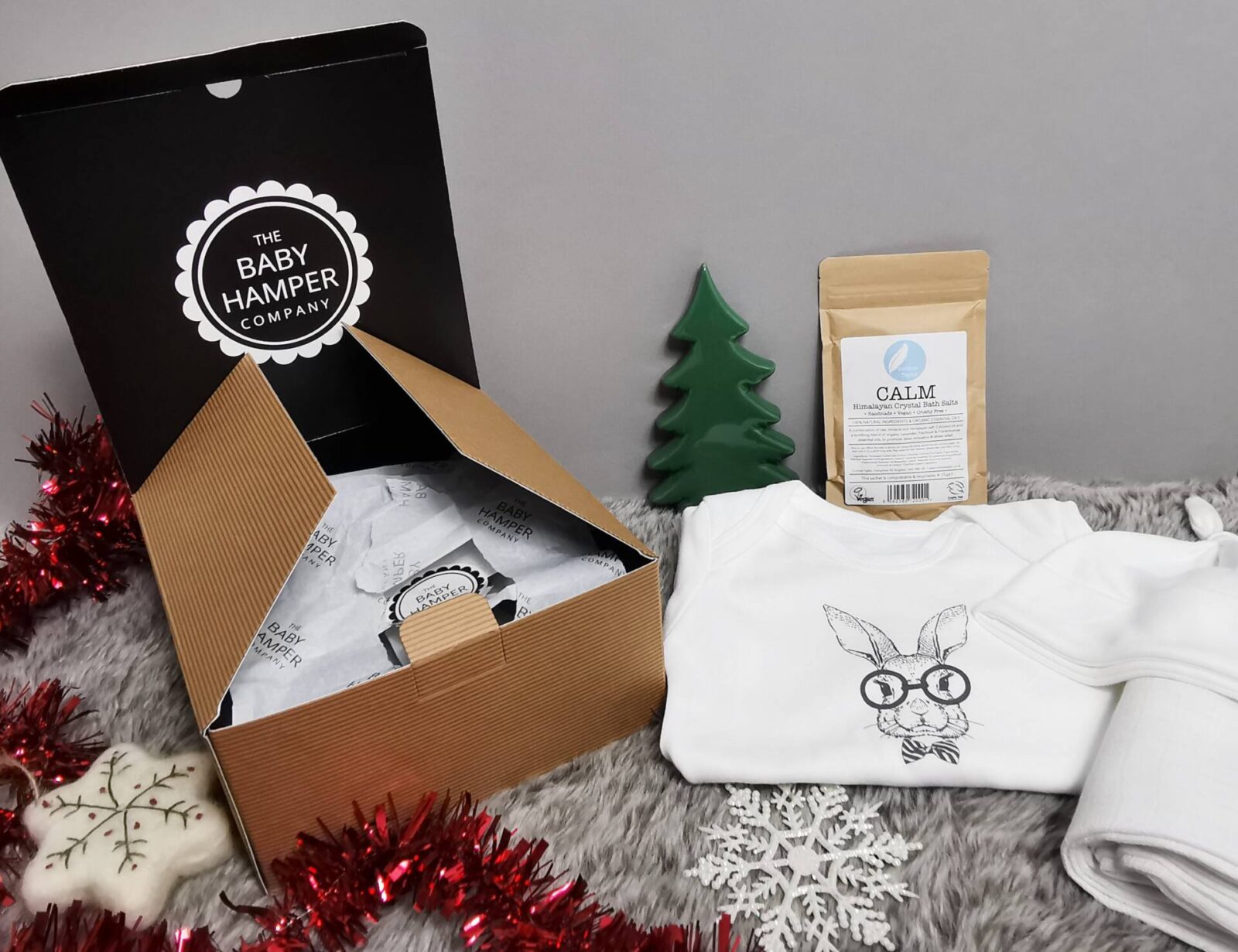 I love hampers, but wouldn't have thought to buy one for a child until I saw ones available at the The Baby Hamper Company. This lovely 'Pure White' hamper is suitable for both boys and girls and would make a great Christmas gift for new babies. The hamper contains a super soft, white cotton sleepsuit with a bunny face on the front, a soft white knotted cotton hat, 2 white muslin cloths and a packet of Corinne Taylor Himalayan Crystal Bath Salts. Everything in the hamper looks luxurious and not only does it make a lovely new baby gift, it would also be a great gift idea for younger babies at Christmas.
This set of Peppa Pig articulted figures are great for motor skills and role play. Little E absolutely adores Peppa Pig so he'll be so excited to see this set of Mummy Pig, Daddy Pig, Peppa Pig & George Pig.
I love Usborne 'That's not my' books. They're great for small children as they're robust and each page has different textures which are designed to develop sensory and language awareness. That's not my car is great for introducing children to books and reading.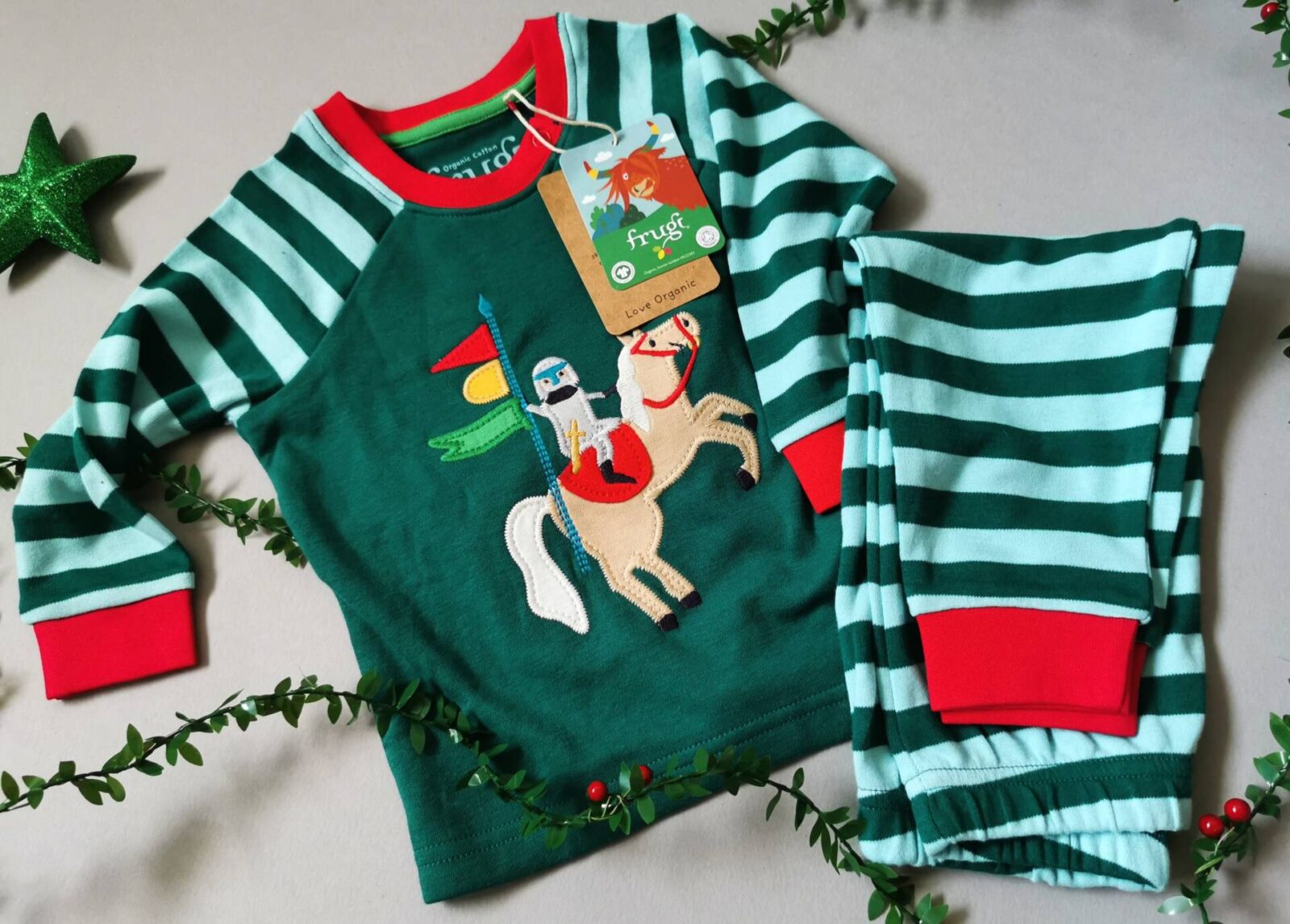 These gorgeous Ace pyjamas from Frugi are perfect for the festive season. The come in three different designs, including this Indigo Knight design. They are available in a massive size range, all the way from 0-3 months, right up to 9-10 years, making them amazing for matching pjs for your children.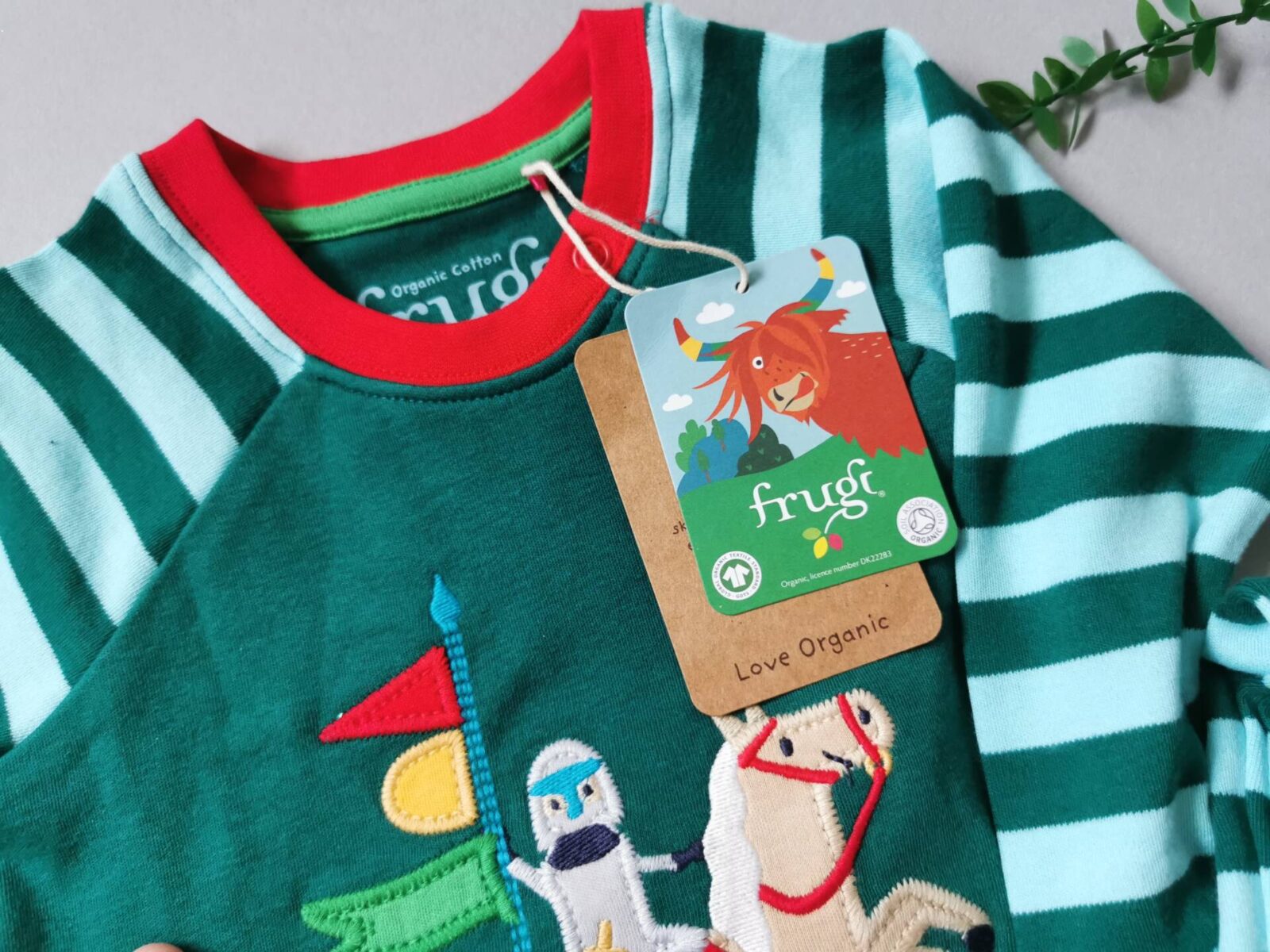 The pyjamas have Organic Cotton lining so they're lovely and cosy in the colder weather and perfect snuggling up in. They're made from GOTS certified Organic Cotton Interlock with a touch of elastane in the cuffs so allow a comfortable fit.
This year Frugi have introduced a much more ethical way to wrap your Christmas gifts. If you buy directly from their website, there's an option to have your gift sent out wrapped in organic cotton Furoshiki wraps instead of paper. They are made from left over material from the factories and are 100% GOTS certified Organic Cotton Twill.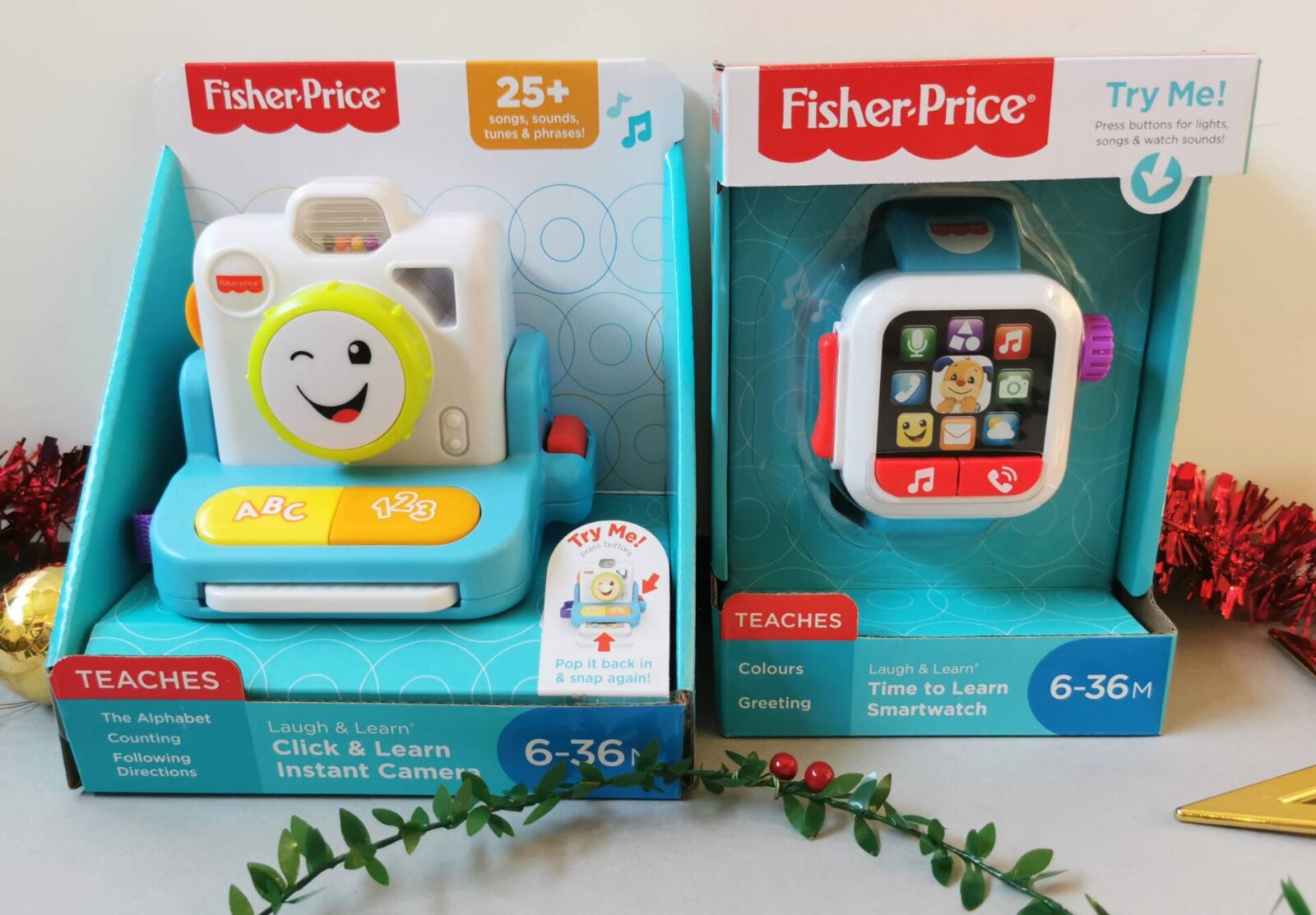 We love Fisher Price toys. They're always lots of fun and reasonably priced. The Click & Learn Instant Camera is nice and chunky for little fingers. It helps to teach the alphabet, counting and how to follow directions and also has a light and music. It's suitable from 6 months and upwards and is a lovely early role-play toy.
The Time to Learn Smartwatch is a great interactive toy for small children. It has a toggle switch, turning dial and clacker beads which will help keep little hands busy. There's also two buttons on the front that when pressed play songs and phrases about colours.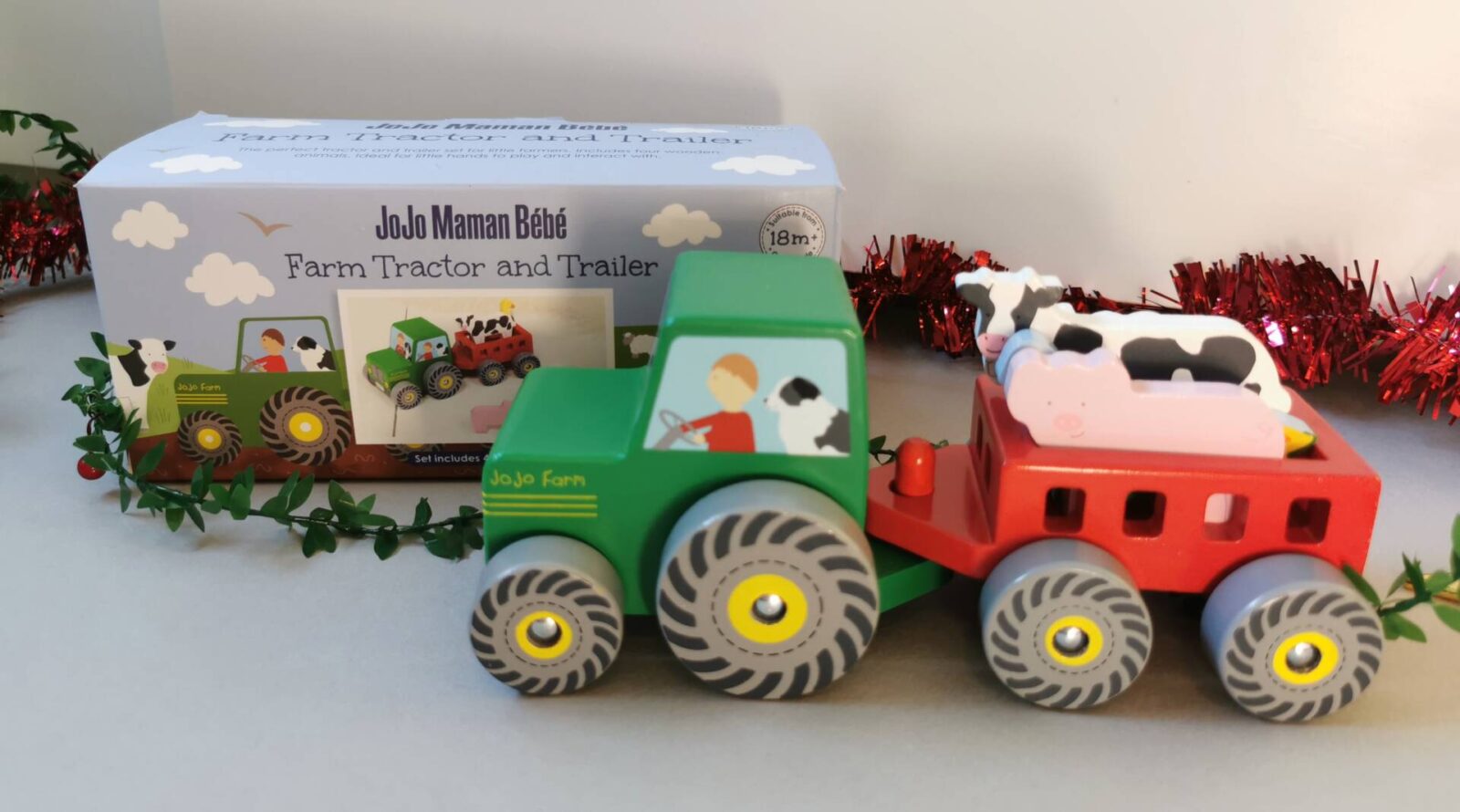 This wooden tractor and trailer from JoJo Maman Bébé is brightly coloured and filled with a selection of lovely wooden animals. It comes with a duck, pig, cow and sheep which can be played with alone or with the vehicle. The wheels turn so children are able to stack up the animals in the trailer and wheel it round the room.
The Chad Valley 'My First Kitchen' is such a bargain toy. It's for toddlers who might not necessarily be tall enough for a large toy kitchen. It's great for role play and makes a variety of sounds, has a light up grill, opening doors, utensils and even a pop up toaster.
A great gift for music lovers is the Chad Valley Sing Along Music Player. It has an auto-scan FM radio, blue tooth USB/ SD ports, 2 sing-a-long microphones and an LED display with backlight. It has a chunky carry-along handle on the top and brightly coloured, easy to read buttons. It looks great but has plenty of functions for children to use with an adult or on their own.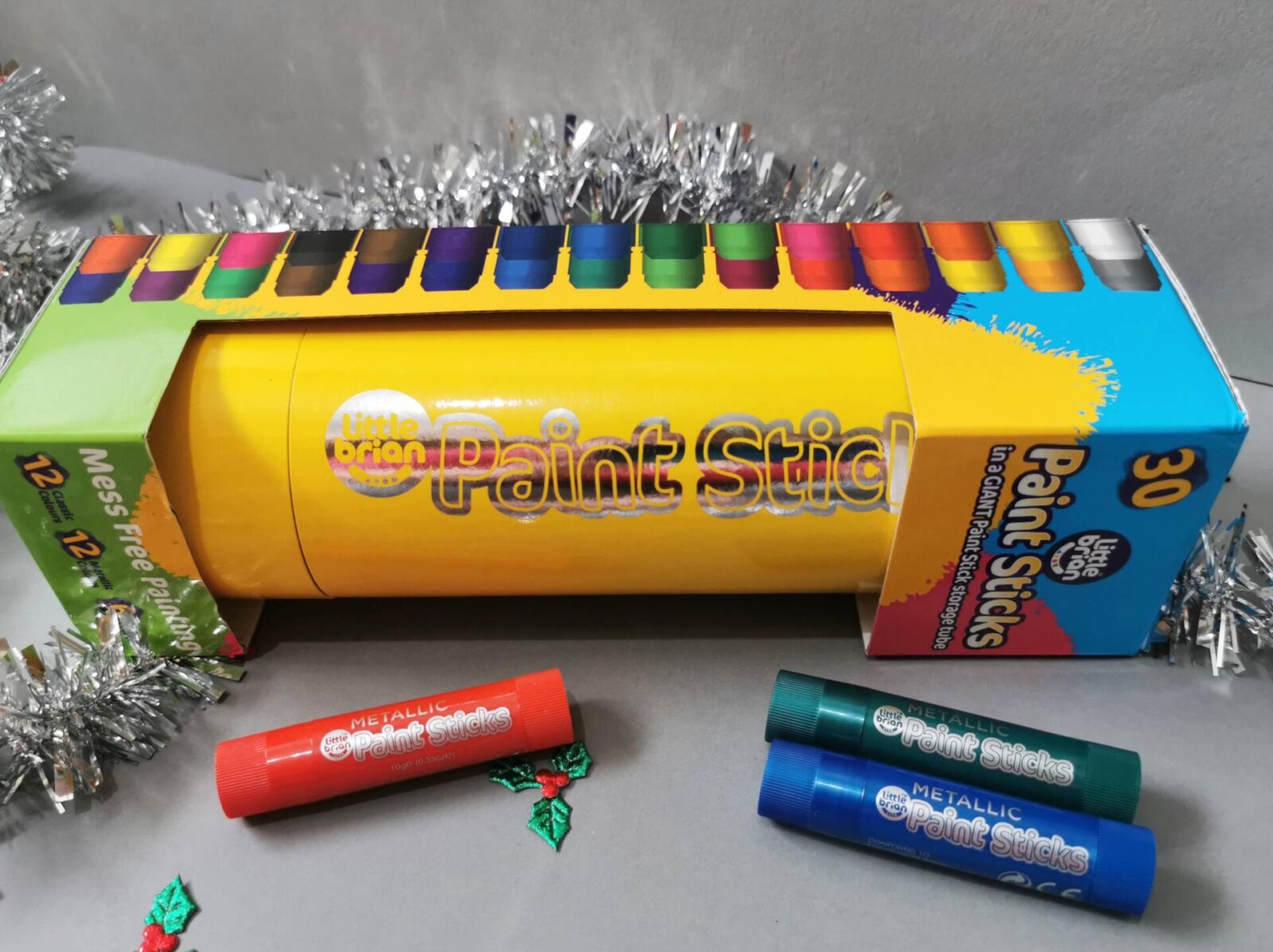 Little Brian Paint Sticks are such a clever and unique toy which is ideal for younger children – particularly those who have parents that don't like mess!
Paint Sticks are a unique, clean and fun way to paint. You simple twist up the stick and paint – there's no need for water or brushes and there's no mass tidy up afterwards. Paint Sticks are child friendly and water soluble and they dry in less than 60 seconds. They can be used on lots of different surfaces, including paper, card, canvas, wood and glass – they're especially great for creating festive scenes on your windows at Christmas time.
The Paint Stick Storage tube contains each of the 30 colours available in the Little Brian paint sticks – 12 classic, 12 metallic and 6 day glow colours. The robust yellow tube is great to store the sticks and keep them all together. They're available to buy in Smyths and on Amazon.
I hope some of the gifts above have given you some inspiration if you're still looking for gifts for little ones.