A simple shopping spree can take a sudden turn when you spot an item of clothing that is going to the cornerstone of a great outfit! You know that feeling when you see something you did not know you were looking for, but when you find it, you know that it was destined for you? That! Then it dawns on you: despite the huge variety of shoes you own, you have no idea what shoes to wear with your outfit!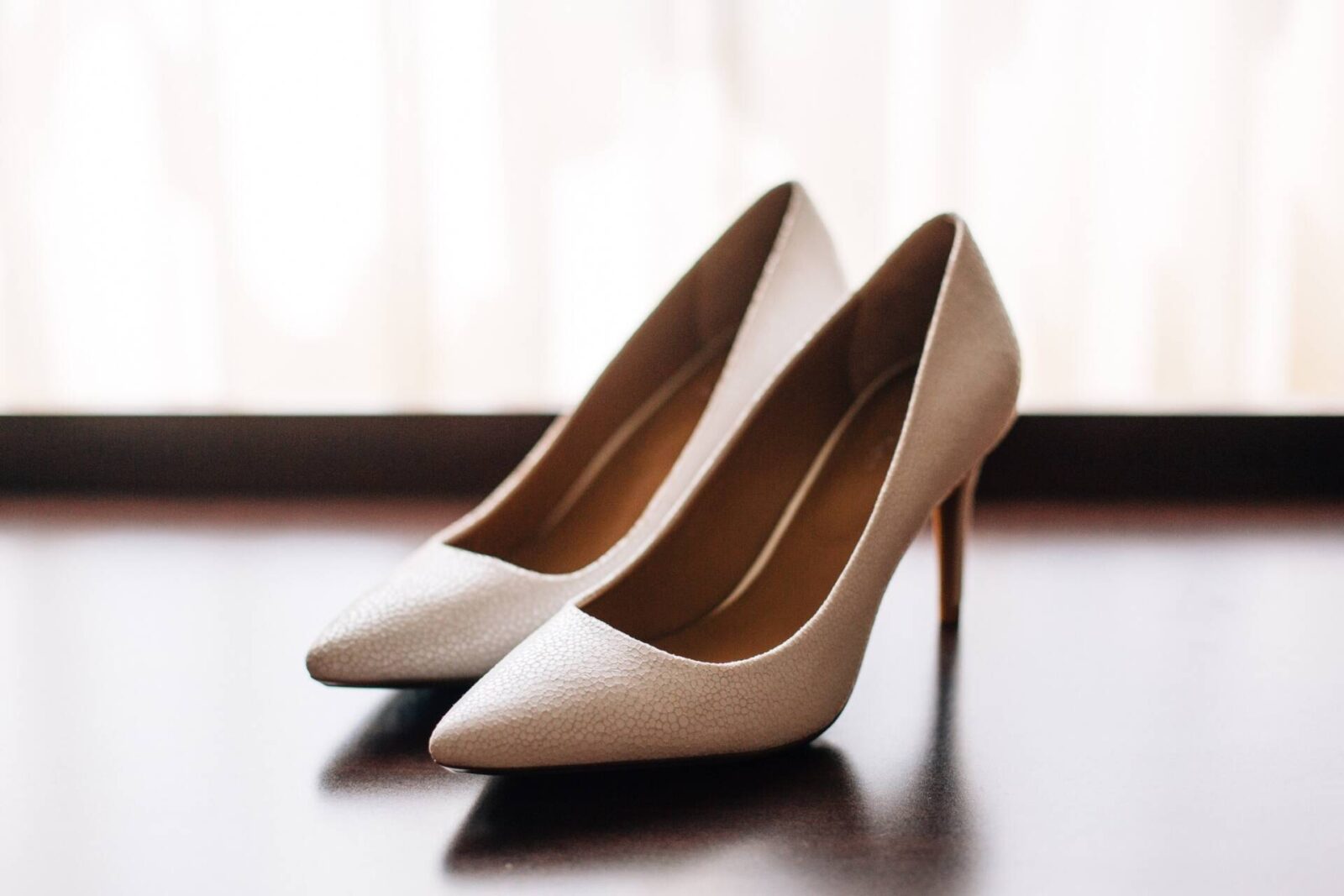 The design holds the key
The best shoes for your outfit will be dictated by the length of the dress. Think about when you wore a long dress, which looked great, but you kept stepping on the hem! Bypass this problem in one of two ways: either by having the hem taken up, or by wearing higher shoes. One word of caution though – combining a long dress with heels can run the risk of making your outfit look cheap, as it affects the seam to heel ratios of the outfit, which can create an outfit that lacks finesse.
In turn, you can bypass this secondary problem by simply pairing a long dress with trainers (Nike sales day, anyone?). Not only is it super comfortable, but it also creates an effortless casual look, and is considered highly fashionable at present!
So, are walking shoes the best?
Most people spend their on-feet time walking. To give you the best overall experience in daily use footwear, you should keep an eye out for something that sits comfortably snug around your foot, without squashing it, and with enough cushioning to prevent blisters and chafe marks.
My absolute favourite things about the advancements being made in the selection of shoes for sale, is that technology is taking us into a direction where shoes that are functional enough to provide for all these factors, can even look cute! What does this mean? A well-rounded outfit with great-looking shoes that do not hurt, of course!
Rain or shine
Sneakers come up as the shoe of choice for the outfit of the daytime and again, and with very good reason: if the weather stinks, you will not be left without options. Sneakers are a great option in rainy weather, and they are designed to wick moisture, and dry quickly if they do get wet. Cold weather is a no-brainer in a comfy pair of sneakers, and even in warm weather, they provide adequate ventilation to keep you comfortable.
Sneakers with dresses or even more formal outfits make a fashionable statement, and the days of being forced into uncomfortable heels are happily long behind us. There is pretty much a sneaker for any outfit now, and long may this trend last!
What if I need to make my outfit look polished?
Ladies rejoice – the cool and casual fashion trend is here to stay. You do not need to wear a cocktail dress in order to look put together. A simple, daytime maxi dress outfit, for example, can be taken into evening with the addition of a faux leather jacket and a great pair of chunky earrings!
Collaborative post