Collaborative Post
Everyone wants to look and feel their best. Following a healthy routine offers a huge number of benefits – from a reduced risk of medical conditions like heart disease and diabetes, to improved mood and self-image. Fortunately, there are many simple lifestyle changes that can have a huge impact on your overall health. With this in mind, here are some useful tips on how to maintain a healthy routine.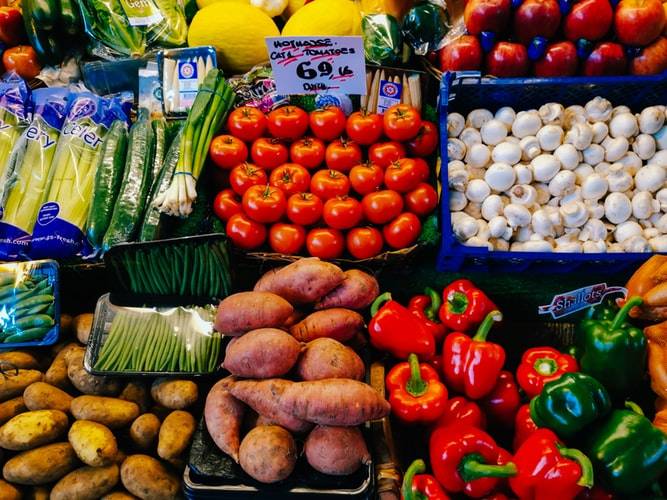 Eat your 5-a-day
The World Health Organisation recommends that we eat a minimum of five portions of fruits and vegetables every day. This amount is thought to help reduce the risk of serious health conditions including heart disease, stroke and some forms of cancer. Eating five portions every day may seem challenging, but there are many easy ways to include more fruit and veg in your diet.
This includes – swapping your mid-morning snack for a piece or fruit, adding fruit to your breakfast cereal or yoghurt in the mornings, and including salad in your sandwiches at lunch time.
If you're struggling to eat the recommended amount of fruits and vegetables, then you should consider taking a supplement to ensure that you're getting the correct nutrients. Fortunately, you can find a huge selection of quality vitamins and supplements both online and in health stores. For instance, Health Monthly health products can be used to supplement your diet and ensure that your body is getting all of the nutrients it needs to remain healthy.
Create an effective exercise routine
Regular exercise is a key part of any healthy routine. Many people are aware that exercise improves your physical health by helping you lose weight and to reach your individual fitness goals. However, exercise also has a number of fantastic mental health benefits. This is because physical activity releases chemicals in your brain which effectively boost mood and reduce feelings of anxiety and stress.
Despite the many benefits of exercise, a recent study found that one in three adults are not getting enough exercise. Some of the main excuses for failing to exercise regularly include being too tired, being too busy to exercise, and being anxious about joining gyms or exercise classes.
One of the most effective ways to motivate yourself to exercise is by creating an exercise routine that works for you. Make sure you find a fun form of exercise you enjoy and factor regular exercise into your weekly schedule.
Drink plenty of water
Failing to drink the recommended amount of water everyday can lead to dehydration and a number of health issues including constipation, skin conditions and high blood pressure. Water is essential for the kidneys and other important bodily functions, so it's extremely important that you consume enough liquid throughout the day. Sticking to water instead of drinking sugary carbonated drinks will also aid weight loss and help keep your teeth and gums healthy.
Following a healthy routine which includes – eating a healthy diet, consuming the recommended amount of water and exercising regularly – will help keep your physical health and mental wellbeing in top condition. Follow the above advice to keep your body and mind healthy and happy.