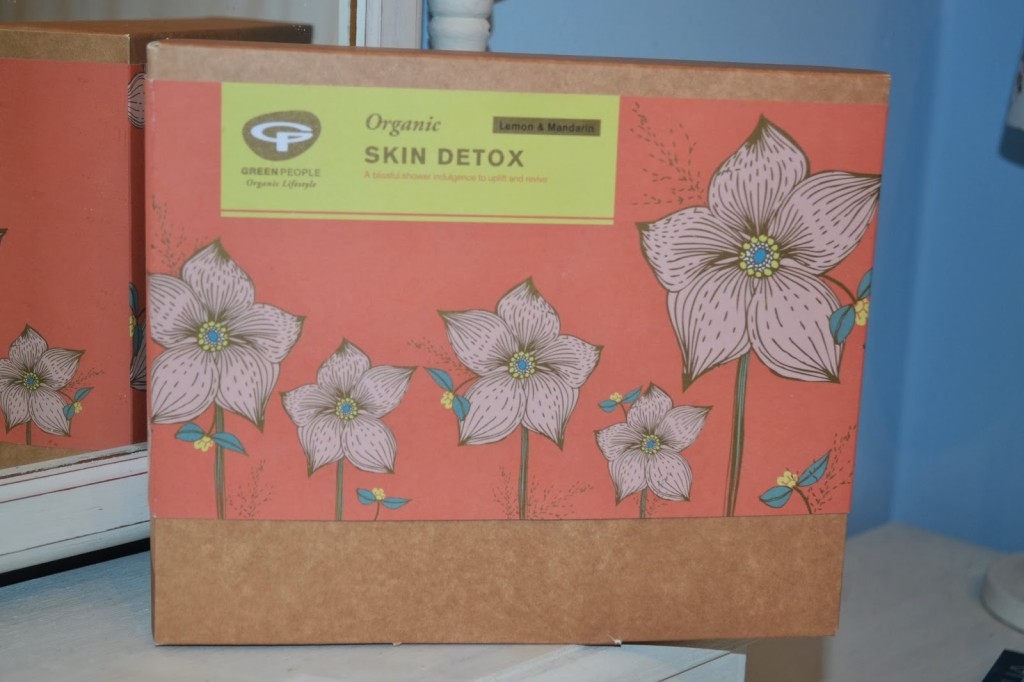 My skin
has taken a complete battering this winter. The cold weather combined with
pregnancy hormones = a rather unpleasant sight. When I was offered the chance to
try Green People organic skin detox set I jumped at the chance, having already tried their Sugar Scrub I knew I was likely to be in for a treat.

One of the reasons I like Green People is because their products are made without SLS, parabens, and other nasty ingredients, so they're perfect for those of us who like a treat, but worry about what we're putting on or in our bodies. They also give 10% of their net profit to charity!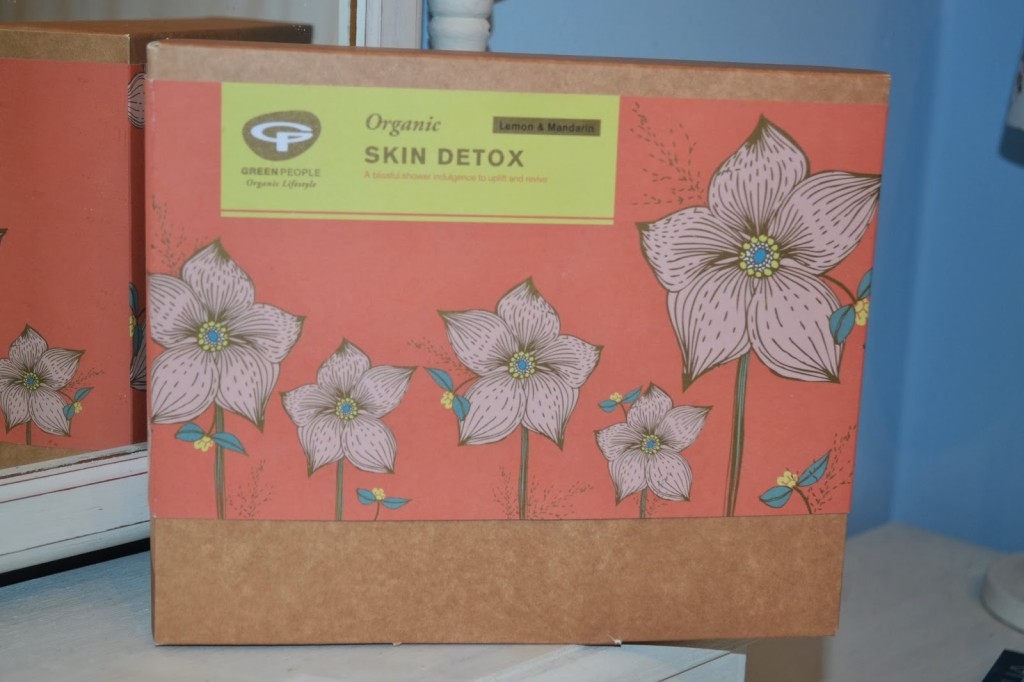 The box is a pretty floral affair. It has a vintage feel to it, I adore brown paper/card, and love the effect it has. It's made from thick brown card and would make a lovely gift for any female, regardless of age.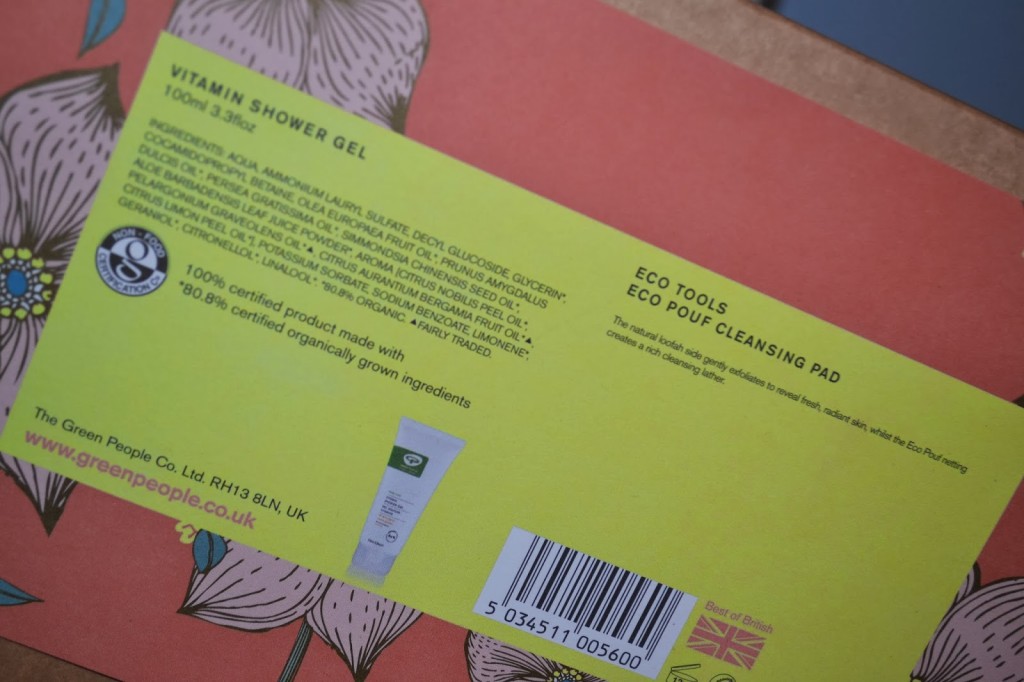 The set costs £12.95 and can be purchased directly from
Green People website
and aims to uplift and revive.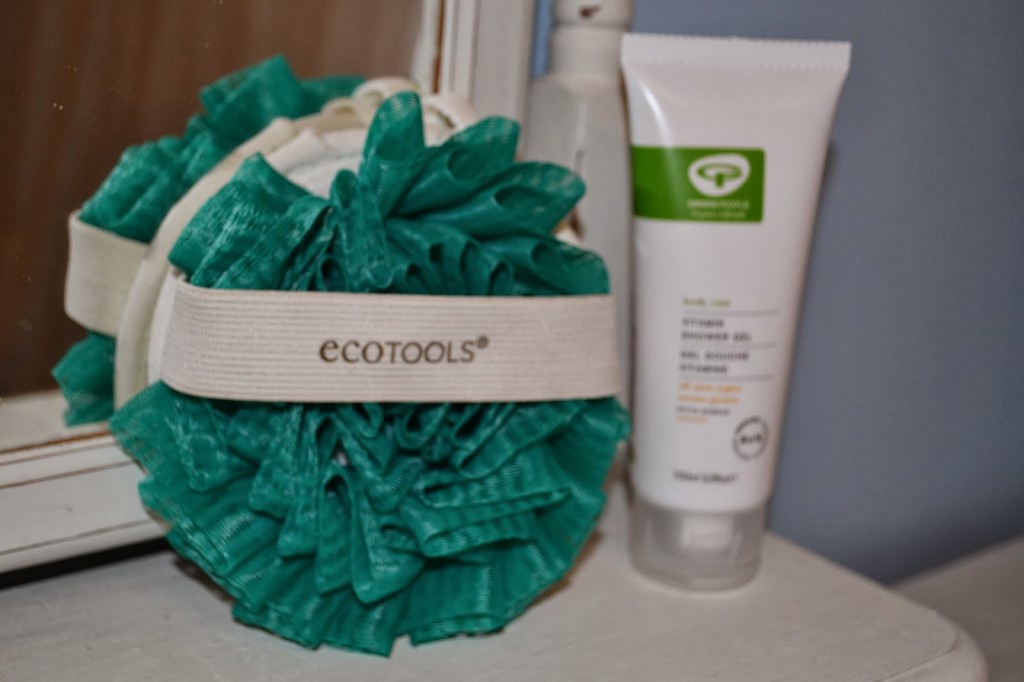 It contains –
Vitamin Shower Gel – 100ml and a green eco shower pouf.
The shower gel is suitable for all skin types. After opening the gift set I was a little surprised by how small the shower gel looked, but after a couple of uses, I've realised that a little goes a very long way. The shower get is quite watery, so you only need to use it sparingly for an all over lather. I've used it about 5 times now, and the tube still feels full.
The shower gel has a clean fresh scent, which isn't overly strong. It is faintly citrusy and makes me think of a spa treatment room. It creates a nice soft lather when you use it in conjunction with the eco green shower pouf. The only downside I can find is the scent fades from your skin quite quickly. I wish it was a little strong, so it lasted on my skin during the day. I always feel it makes me feel a little cleaner and fresher when I can still smell the scent of the shower.
The eco green shower pouf is fabulous. I really like it. Surprisingly it's made from 100% recycled plastic. It's exfoliating without being too rough or harsh on your skin. I've been concentrating on bits like elbows and knees when I've been showering and they feel much softer, it's also easily shifted the dry skin build up on my legs that's been accumulating through the winter.
Overall I really like the kit. My favourite item without a doubt being the shower pouf. It feels luxurious to use and leaves me skin feeling soft and smooth without any soreness. The shower gel is a great treat for your shower, particularly on dark cold mornings and the pouf will be ideal to prepare your legs for the summer months.
Another great selection from the lovely Green People.