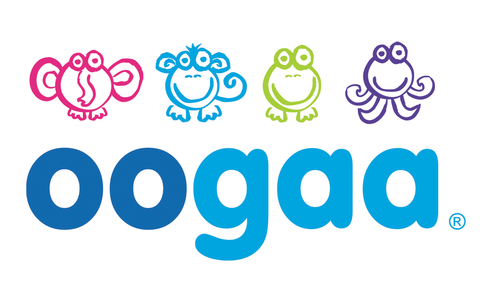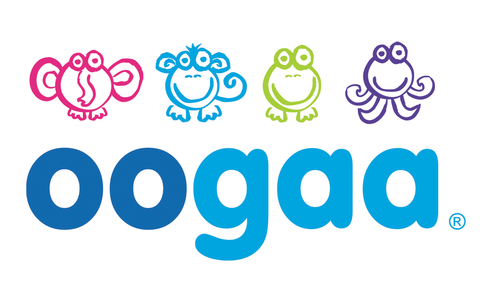 As you know, the little man is a happy little eater. He will eat anything put in front of him, IF he can feed himself. He likes to use his hands and has recently started putting loaded spoons into his own mouth which is fantastic but not always practical when we're out and about as it's extremely messy.
He's become very reluctant to be fed by hubby or me, and often pushes away the spoon. It takes a lot of persuasion and encouragement for him to eat from an offered spoon.
When we were recently offered the chance to review some feeding products from Oogaa I was very excited. Oogaa products* are brightly coloured with fun designs and best of all, are completely safe for little people. Sam Skolnik created the fun feeding range from pure grade Silicone after discovering traditional plastic cutlery can release harmful chemicals during day to day use.
We were sent a none slip mat and the Oogaa mealtime set, which consists of a 9poz bowl and two feeding spoons.
"Oogaa is an innovative design company that creates fun, healthy and sustainable products for babies and young children. Our individually made, hand-finished products are designed to be better for baby and for the world they'll inherit one day. We put special emphasis on environmentally friendly, green materials that are as safe and sustainable as possible."
The cutlery is fab. I absolutely adore the bright and bold designs, they're perfect for my little man's meal times.
The cutlery is made from Silicone which has various benefits, it's dishwasher friendly, does not corrode, doesn't support the growth of mould or bacteria and is both odourless and tasteless.
The cutlery is extremely flexible and much more friendly for little fingers than more traditional metal or plastic cutlery. As it's a softer material it's perfect for sore teething gums and less likely to cause damage or noise when thrown across the room!
The little man seems to be a big fan, feeding time using the Oogaa products is much easier and less stressful for us all. Hubby is delighted that he can make silly train or aeroplane noises to accompany the designs of the cutlery.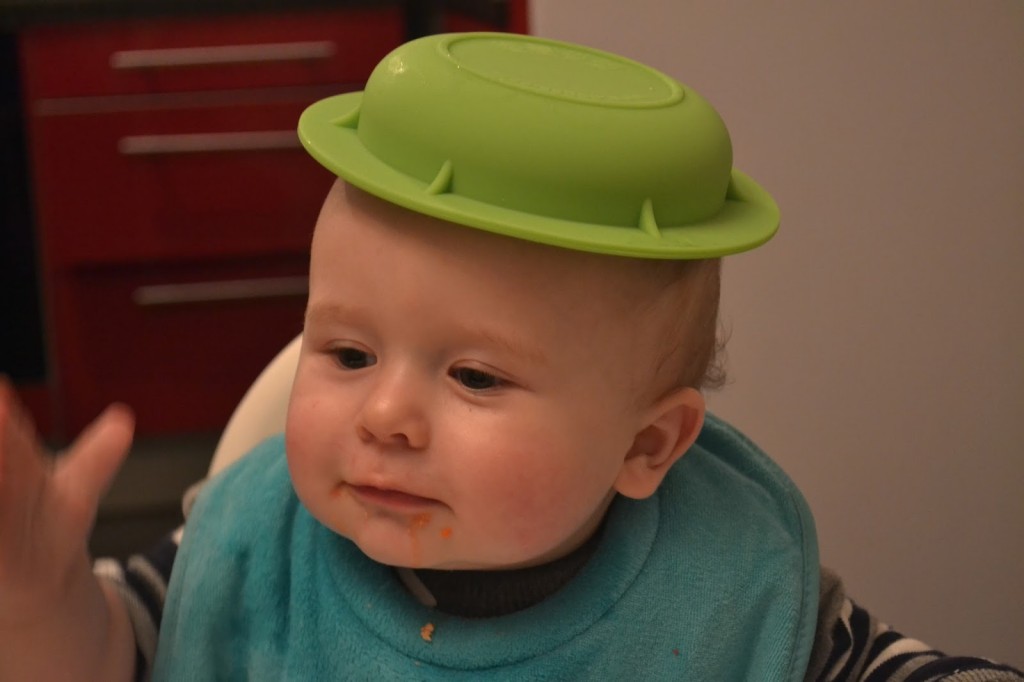 I can confirm the green Silicone, none slip bowl is the perfect size for a little head! The bowl is fairly shallow and very malleable. As it's made of Silicone it's less likely to slide around during feeding. They're also really good for transportation, the bowl rolls up to fit easily in my change bag, it takes up loads less room than our usual bowls and the none slip mat is great. I've taken it with us everytime the little man has eaten out. I feel much better letting him eat bits from my plate from that rather that grubby cafe tables which I frantically clean with baby wipes before he gets near.
Overall I'm impressed by the Oogaa products we've tried. The quality and design is great and they've made meal times much more fun for us. The only negative thing I could mention is that the Silicone does stain. I've found the cutlery has already started to discolour a little. I think it's from jarred baby food, I have the same issues with stains on clothing.
The products are higher in price than your standard baby feeding equipment but you do get what you pay for. I think the fun design alone is worth paying extra for. The cutlery and bowl set that I was sent costs £12.99.
You can find out more about Oogaa and their eco friendly products on Facebook, Twitter and Instagram. If you wish to buy any of the products you can order online from Mothercare.