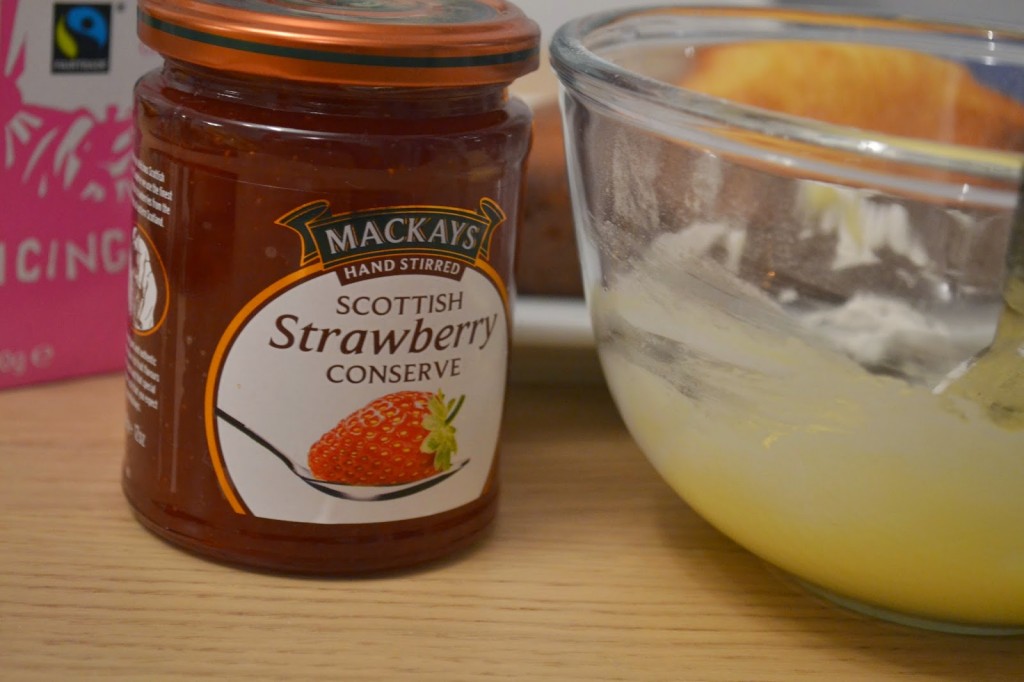 I'm no Delia Smith, baking stresses me out but I'm always up for a challenge. I was recently sent some McKays jam to try out and decided it would be best put to use in a cake.
I can make simple cakes, but throw anything fancy my way and I just can't hack it, so I thought I'd share my super simple Victoria Sponge cake recipe with you.
Ingredients and equipment
Equipment
A good sized mixing bowl
A wooden spoon
Two round cake tins of equal dimensions
For the cake
3 eggs
225g of caster sugar
225g of self raising flour
200g of softened butter
Vanilla essence
For the filling
100g of icing sugar
50g of softened butter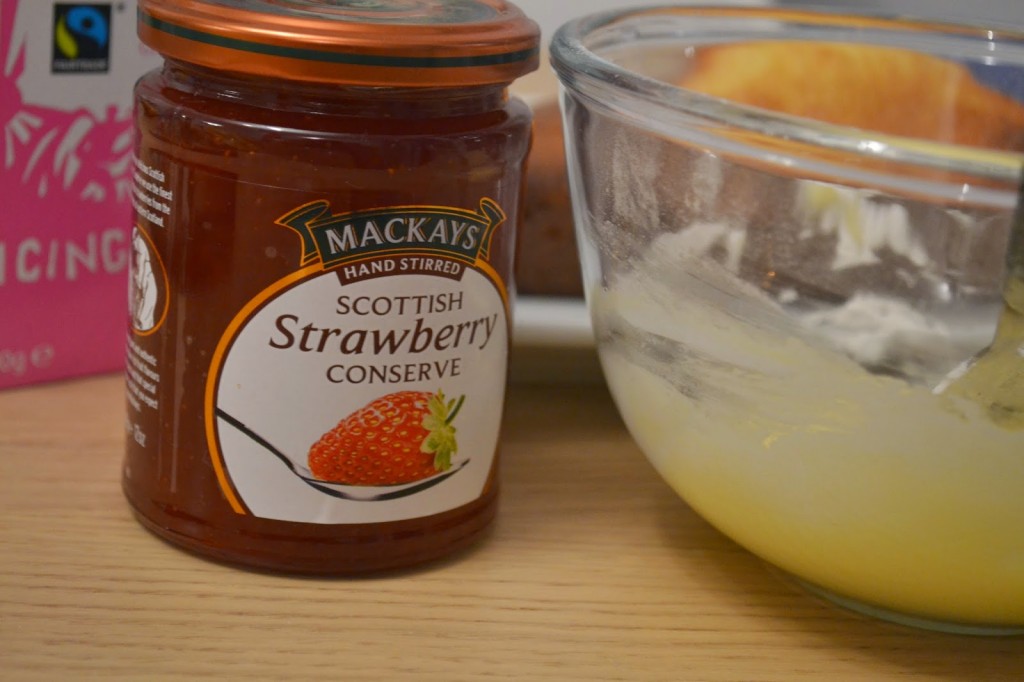 Mix the butter, sugar and flour in a bowl until you have a thickish paste, then add each egg and fold until eggs have disappeared into the mixture. Add in a couple of drops of vanilla essence.
Use an electric mixer (of a handy husband if you have one) on a slowish speed for about 2 minutes until the mixture is smooth.
Divide the mixture into two and put into your two seperate cake tins. I have silicon tins (actually they're not tins but you know what I mean) so there's no need for grease proof paper.
Bake both cakes for about 30 minutes, or until the top has started to brown and is firm to touch.
Leave until almost cool and remove from the tins and put on a plate and leave to cool completely.
Add your icing sugar too the 100g of butter and mix until soft and smooth. Then simply spread thickly one one of your cakes. On the other one spread a thick layer of jam.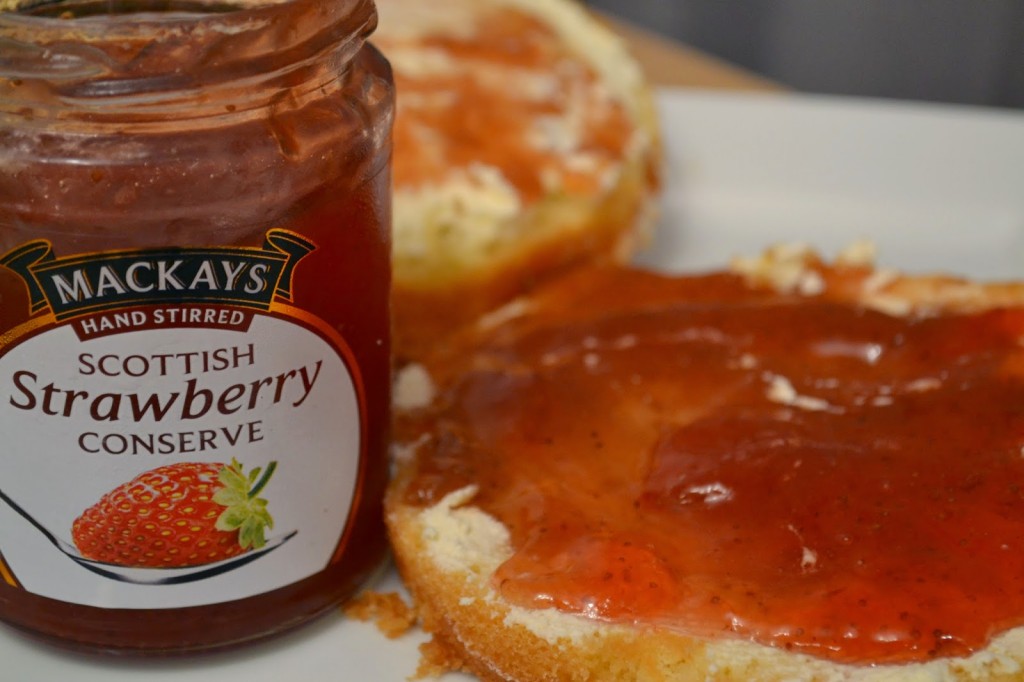 I used Mackays strawberry jam. Mackays have recently launched a Hand Stirred Conserve range which is only available to buy in Asda stores. The jams are made via traditional methods, using heated copper pans and are extremely tasty and full of flavour.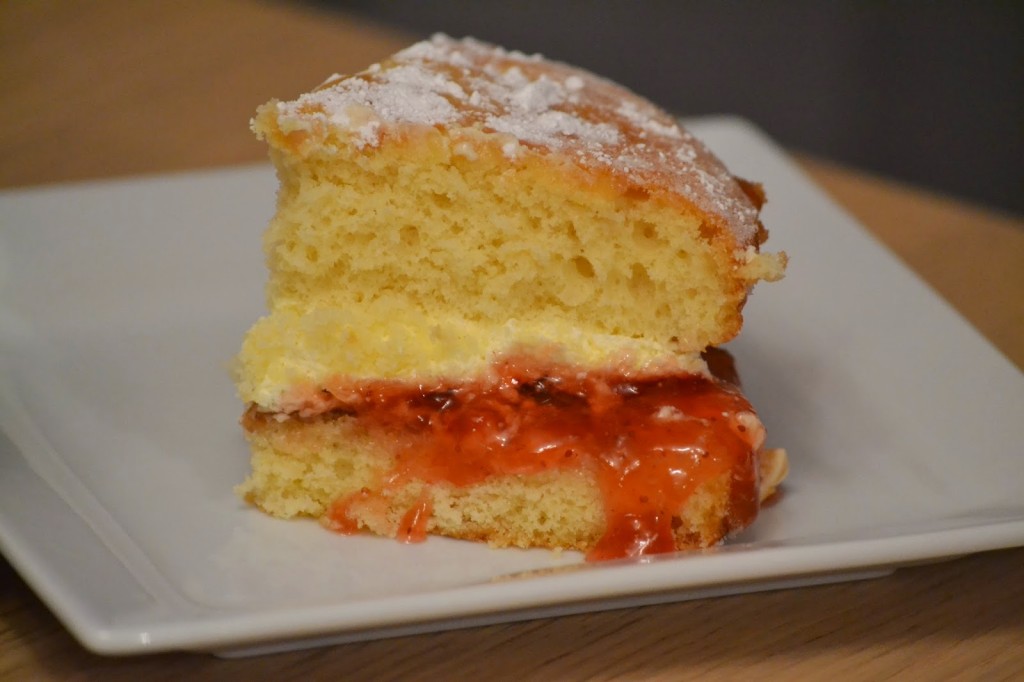 Whilst I'm aware my cake doesn't look too amazing (there's a rather large hole strategically hidden with my photography skills!), it's actually tastes pretty good!
The delicious jam and butter icing combination really make the cake.
Maybe there's still time of me to become a little more Delia-esque.
*I was sent the jar of jam free of charge to use in a recipe*