We've had some beautiful sunshine in the North recently, it made me optimistic of the Summer months yet to come. In preparation, I've been stockpiling a list of great brands to check out for some Summer outfits for the little man, one of them being Mayoral.
Mayoral are a Spanish brand who sell beautiful childrenswear from newborn right up to 16 years. Their classic designs are stunning and the quality is beautiful. When the little man was born, we bought some of their super cute baby boy trousers and I loved how well they washed and how comfortable they were.
Mayoral have been around for 75 years and continue to go from strength to strength. Their high quality designs are versatile yet very unique and you can tell them a mile off. They're a renowned children's clothing brand. well known across the world.
Here are some of my favourite products from the current Mayoral Collection.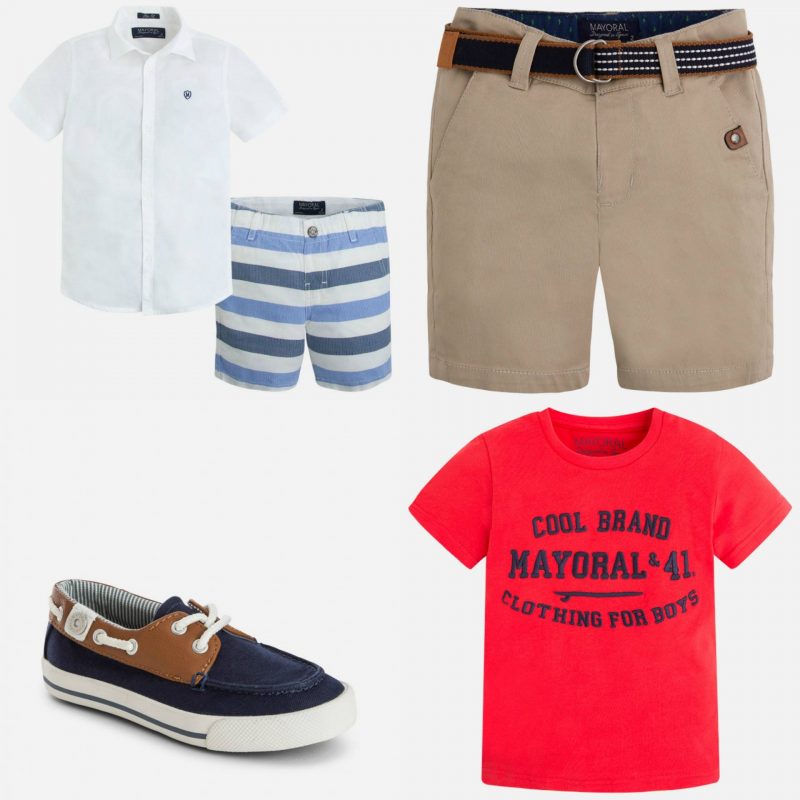 I love this little outfit, especially the bright red t shirt. It's a bargain at just £8.99. The little deck shoes are super cool too, I just wish they sold them in bigger sizes!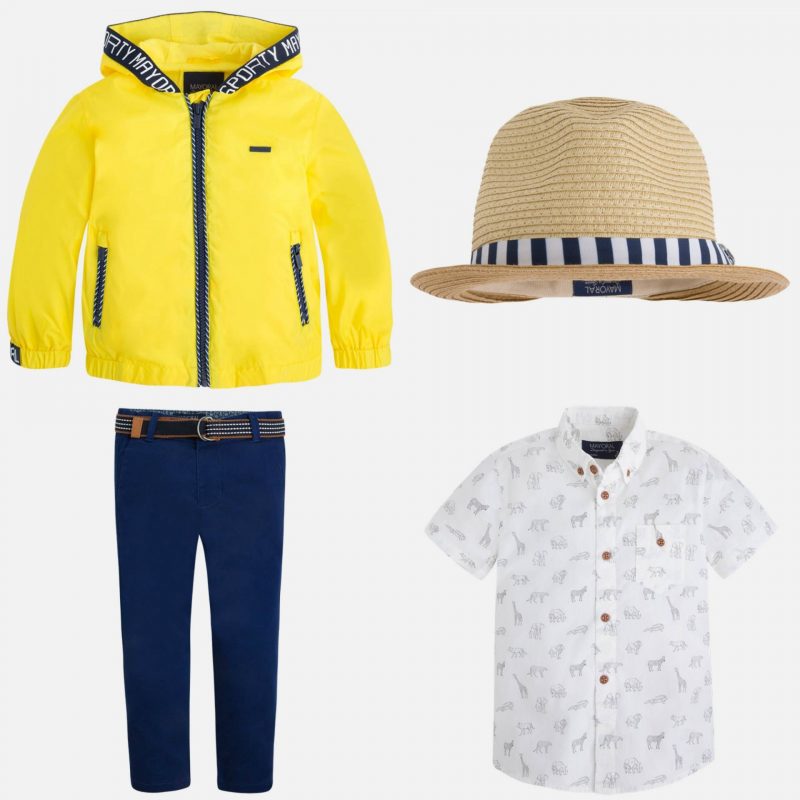 I love the cool nautical themed sets, coloured boy trousers and this yellow waterproof jacket is so cool. The little man loves wearing hats and I think this straw hat would make a great addition to his Summer wardrobe. It costs just £10.50 which I think is a great price.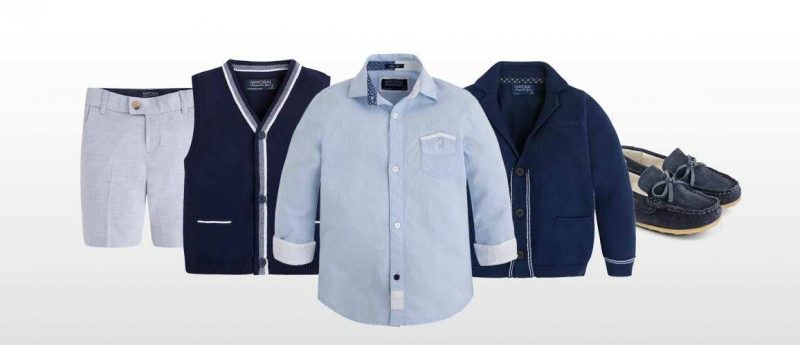 As well as a great range of casual attire, Mayoral have a varied selection of smart formal wear which is ideal for Christenings and Weddings or if you just fancy dressing up your little person.
Mayoral is much more affordable than it looks, especially considering how good the quality the clothing is.
You can order Mayoral clothing directly from their website online or in some independent stores on the high street.
Collaborative post