We've recently started to decorate our bedroom, moving away from the shabby chic look and choosing a more grown up, calming theme. I've painted the walls with Dulux's Frosted Steel and removed all of the pictures from the walls. It's instantly made the room look bigger and brighter and more relaxing.
I was recently approached by the lovely people at Rooi who asked if I'd like to feature something from their website on my blog.
The word Rooi means Cotton in Hindu so it's a pretty apt name for a company who sell luxurious Indian and Egyptian cotton linens, stunning sumptuous throws and bedspreads, pretty home accessories and even stationery. Rooi describe themselves as "a modern, East-meets-West fusion of home décor influences that reflect their own passion for luxurious fabrics and designer style".
After much deliberation, I opted for some new bedding to match the new colour scheme in our bedroom. The Bromley King Size Duvet Cover Set in Cotton Rich Jacquard Design by Belledorm seemed like the perfect choice. It's elegant, grown up design caught my eye straight away and I loved the classic jacquard pattern.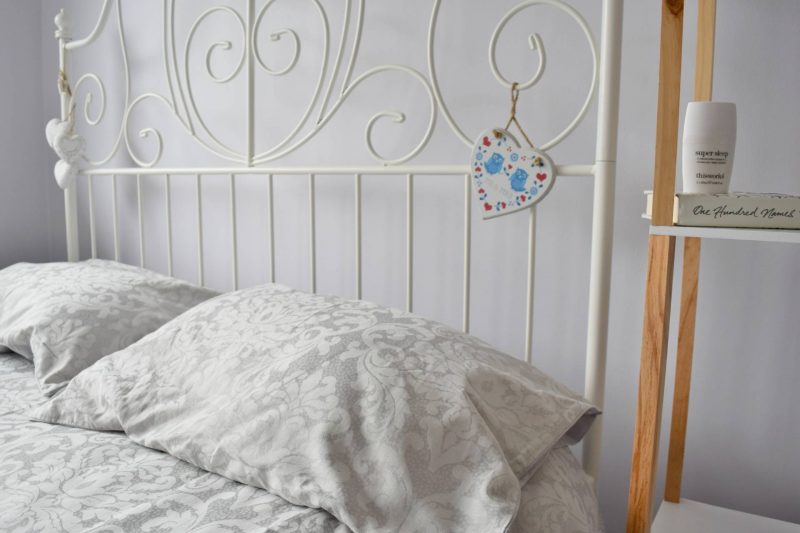 I thought £59.95 for a King Size bedding set was very reasonable. I find good quality bedding usually costs a lot more, so I wasn't too sure what to expect, quality wise prior to the set arriving.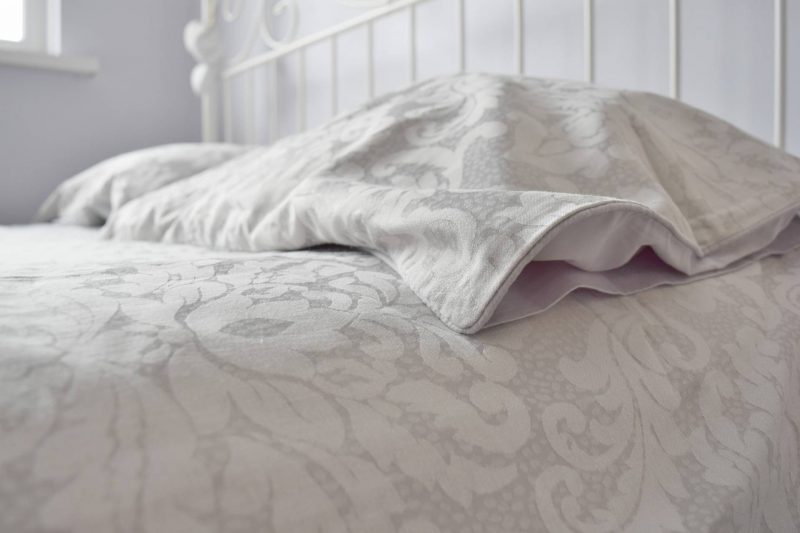 After ordering, the bedding arrived pretty quickly, wrapped in tissue paper and fastened with Rooi logo'd seals. I love it when companies make an effort with the packaging, it makes the customer feel more valued and who doesn't love to unwrap something that looks pretty?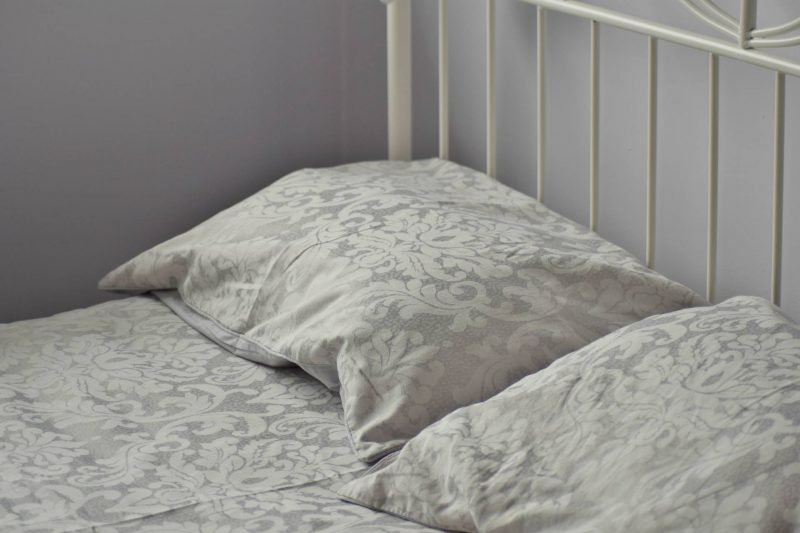 The Bromley bedding set is made from 60% cotton and 40% with a 100% cotton plain underside. The front features the pretty jacquard design in shades of grey whilst the plain back is a different shade of grey. It's trimmed with piping that enhances the look and makes it look expensive. Included in the set is a king size duvet cover and two large matching pillowcases. I like how the bedding has a different pattern on each side, meaning you can change the look of your bedroom without forking out on two separate bedding sets.
Climbing into our bed that night, felt like climbing into a freshly laundered hotel bed. The bedding had such a luxurious feel, I felt like I was a million miles away from our three bed semi.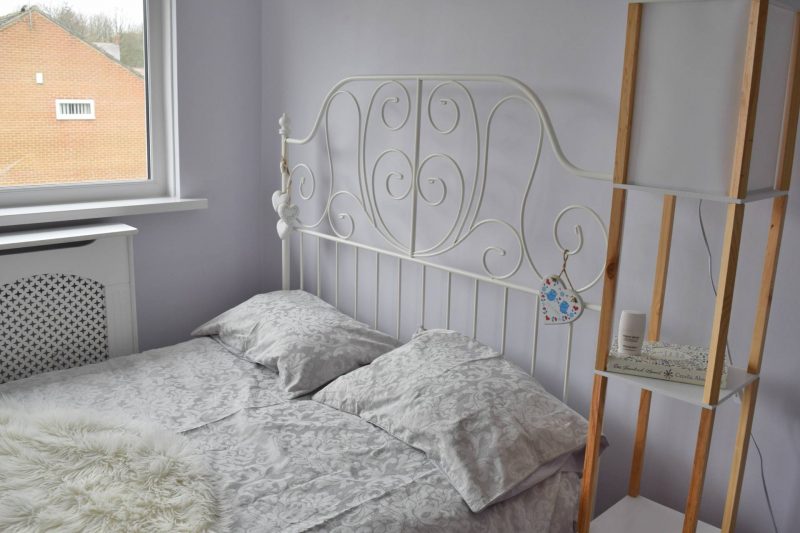 I love the bedding set, I looks fab and goes so well with the new colour of our bedroom. The quality is really good and I think the price is reasonable. The set washes and dries well, though I'll admit I haven't ironed it so I can't comment on that ( I wish I had time to iron bedding!)
I'd recommend Rooi if you're looking for a little bit of luxury to add to your home without an excessive price tag.
Rooi charge £2.95 for all UK deliveries unless your order is over £50, and then delivery is free. Orders that are placed between Monday to Friday (except Bank Holidays) will be dispatched the next working day.
* I was sent the bedding set in return for an honest review.