Products sent in return for a review
It's a strange time for everyone at the moment and especially difficult for younger children who don't really understand why they have to stay at home all the time. We've been trying to make our time at home as fun as possible and we're very grateful we have a garden to spend time in. Self-isolation doesn't seem quite as bad when you have a garden to escape the cabin fever in.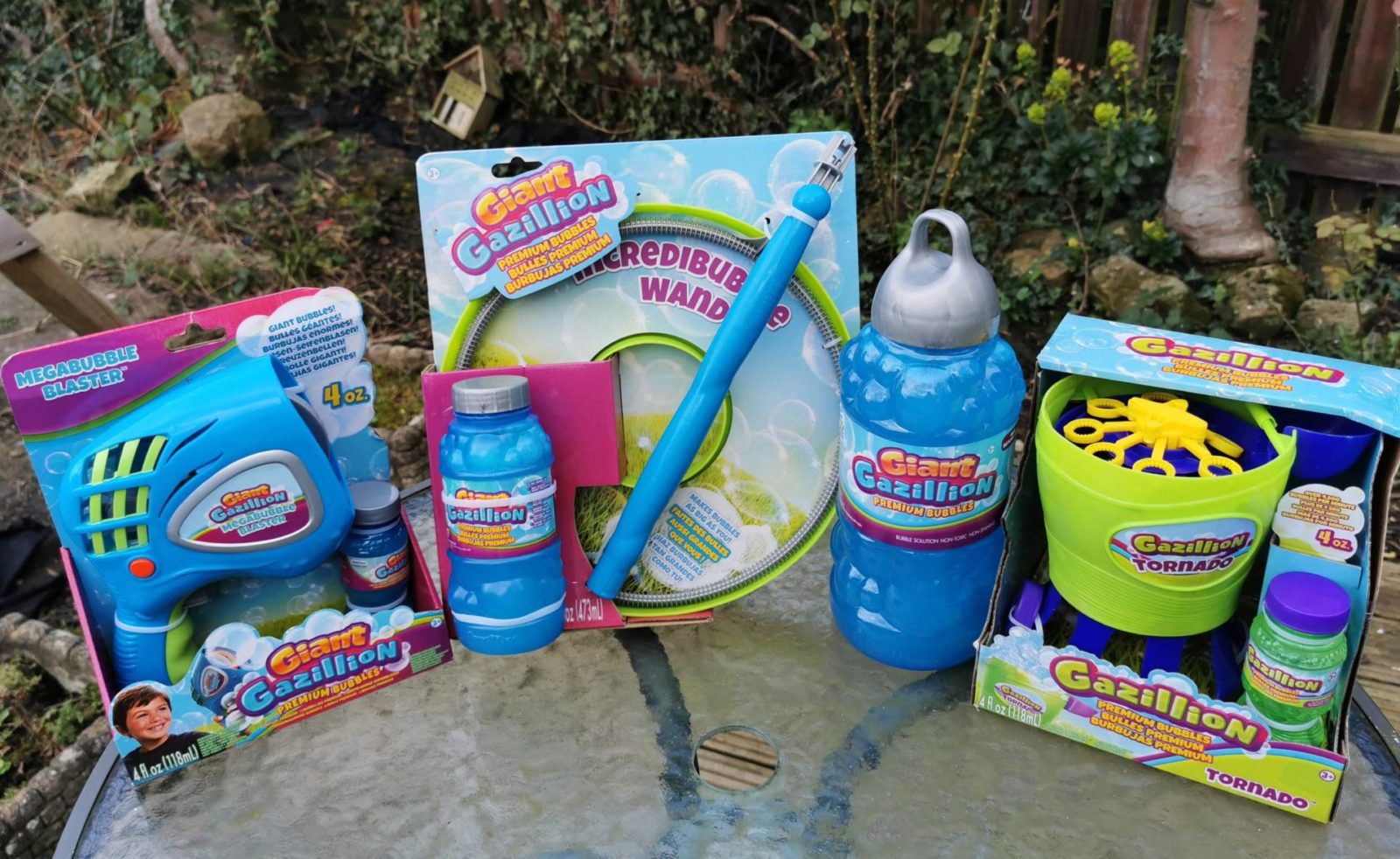 We were kindly sent a selection of products from the Gazillion Bubbles range, including – a Mega Bubble Blaster, Tornado Bubble Machine, Giant Incredibubble wand and a 2L bottle of Giant bubble solution to help entertain our little people during this difficult time.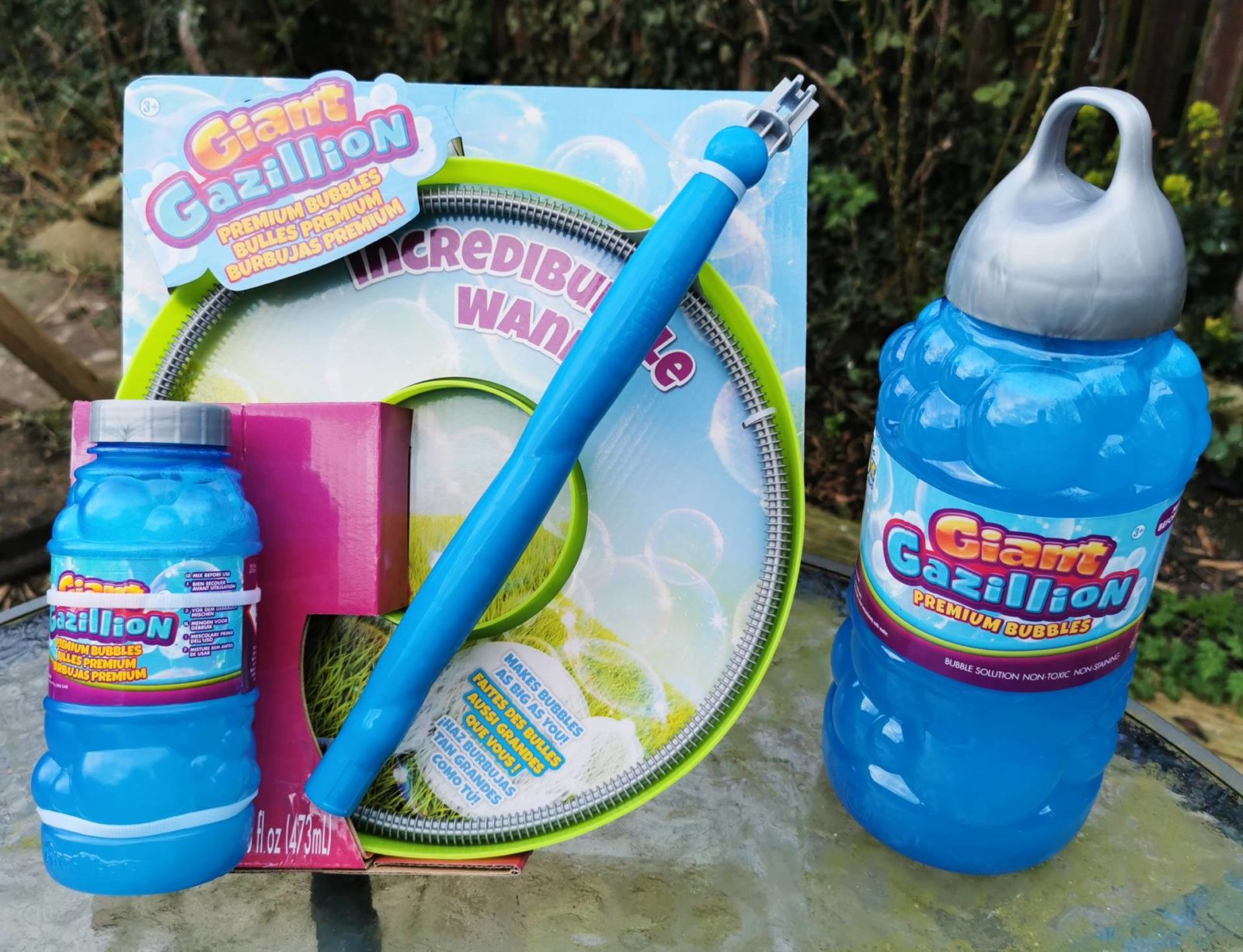 Each set comes with it's own bottle of bubble solution so can be bought as a stand alone toy – you don't need the full set to have lots of fun.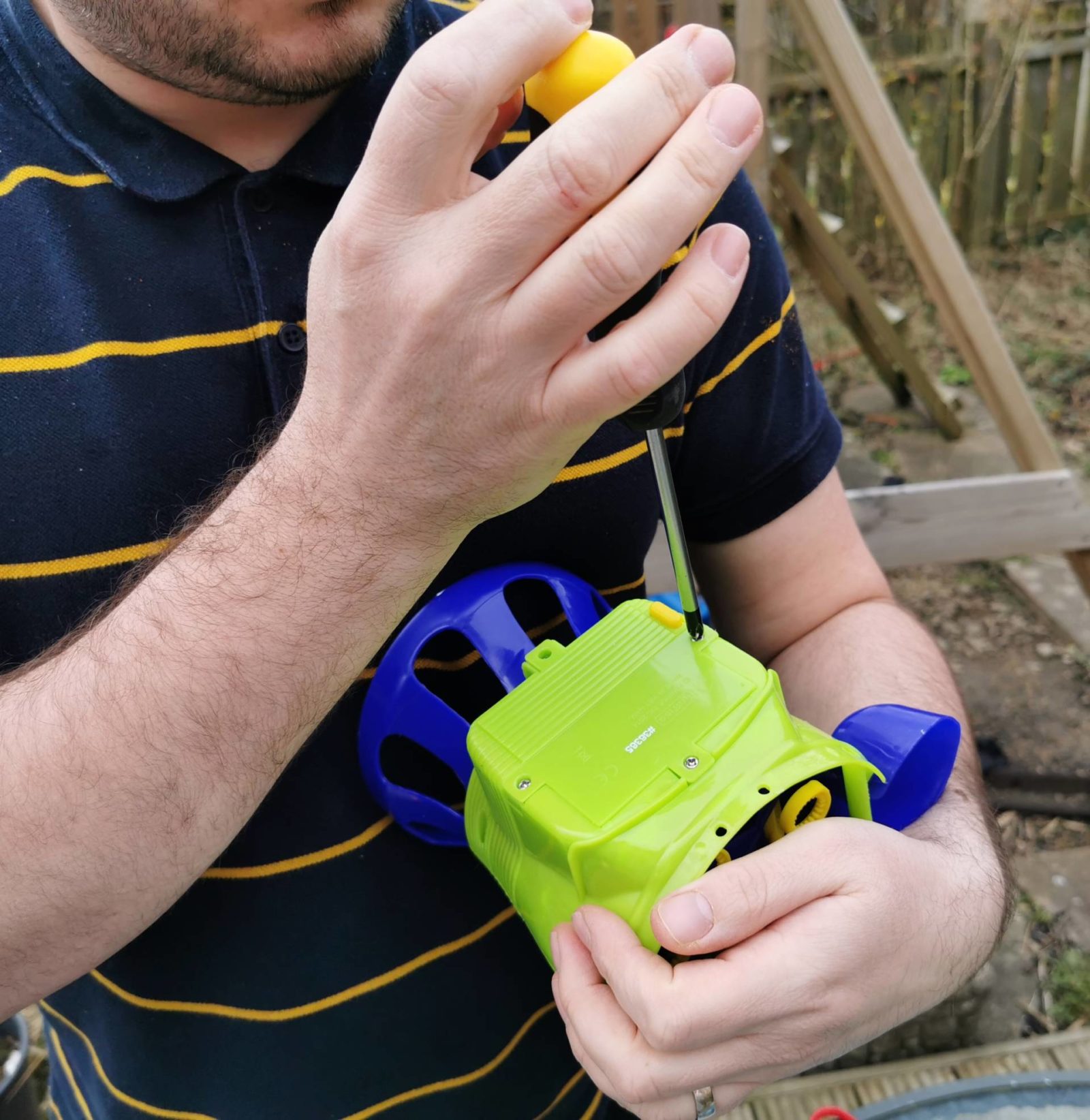 The Tornado Bubble Machine needs batteries but it is just a case of adding batteries and some bubble solution and then watching it produce the most amazing bubbles. It does use up the bubble solution quite quickly so either stock up on solution or save the Tornado Bubble Machine for shorter bursts of fun.
Unfortunately our Mega Bubble Blaster just doesn't work properly so we haven't been able to use that but Tornado Bubble Machine and the Giant Incredibubble wand have both been huge hits. They are very simple to use and look so effective.
The Gazillion Bubble toys have brought lots of smiles to us all and have made time in the garden much more fun. I think we're entertained some of the neighbours too as we've heard people laughing about our bubbles invading their gardens too.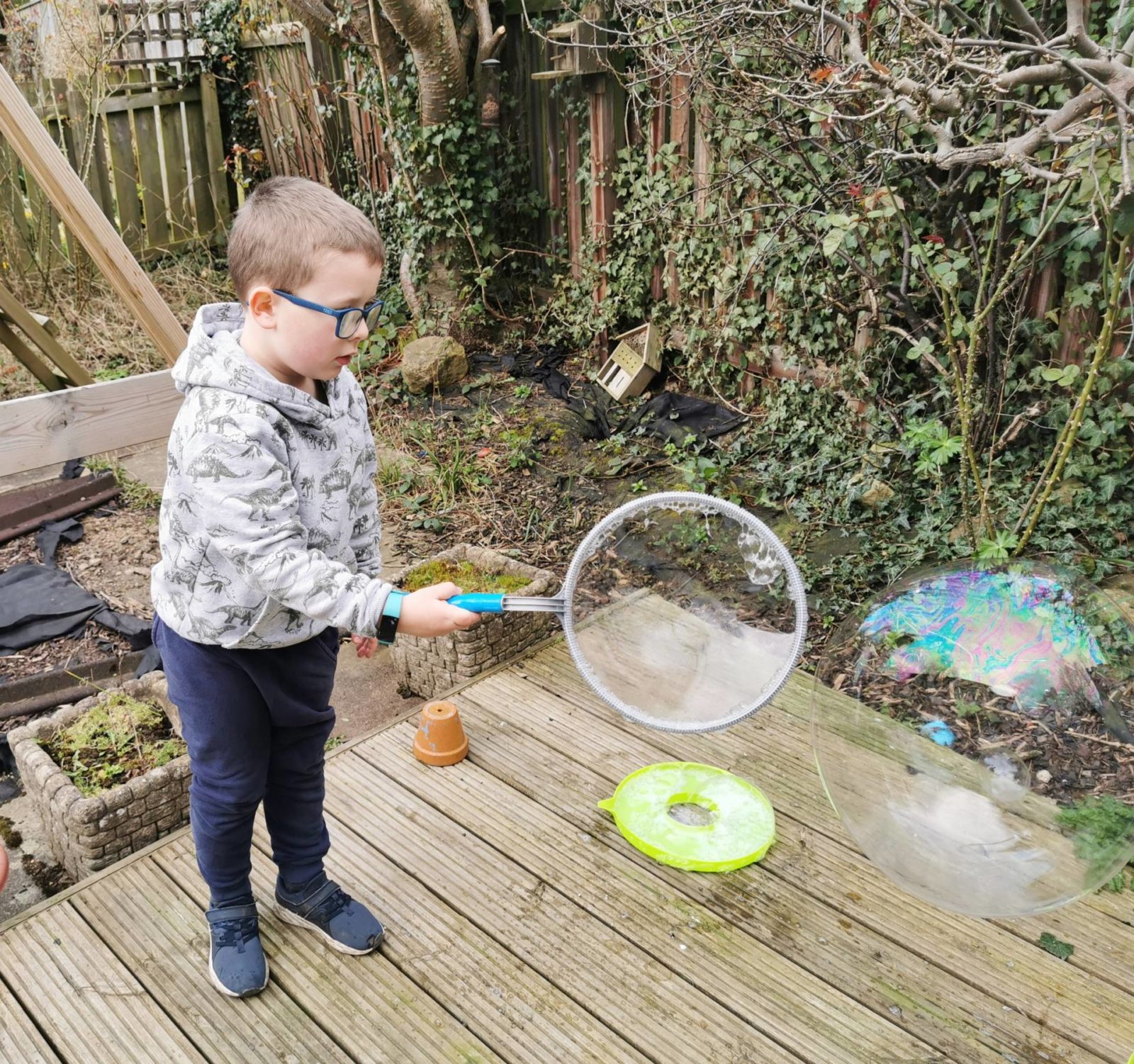 During our essential supermarket shop last week I managed to pick up another 2 litre bottle of the Gazillion bubble solution where it's currently half price!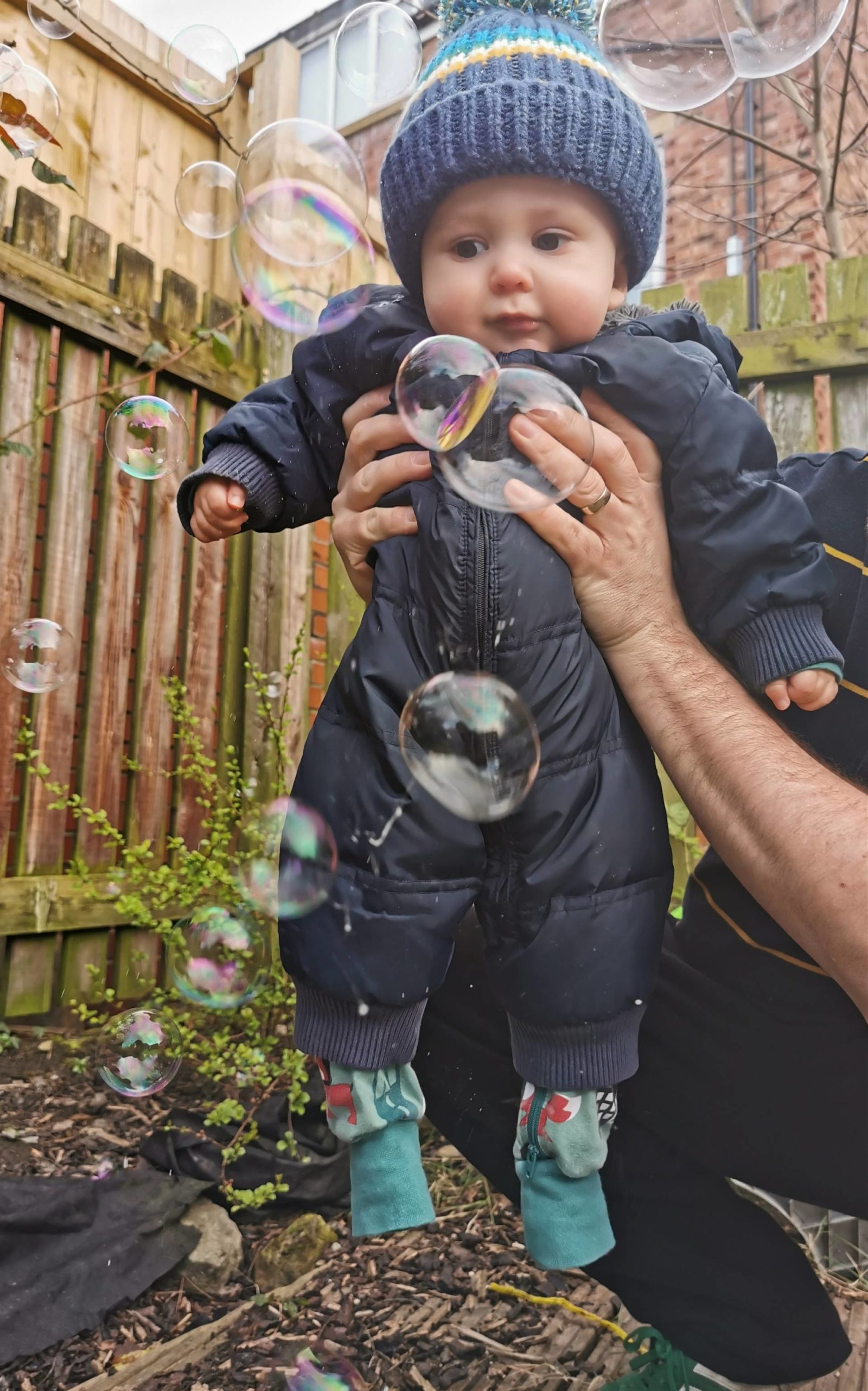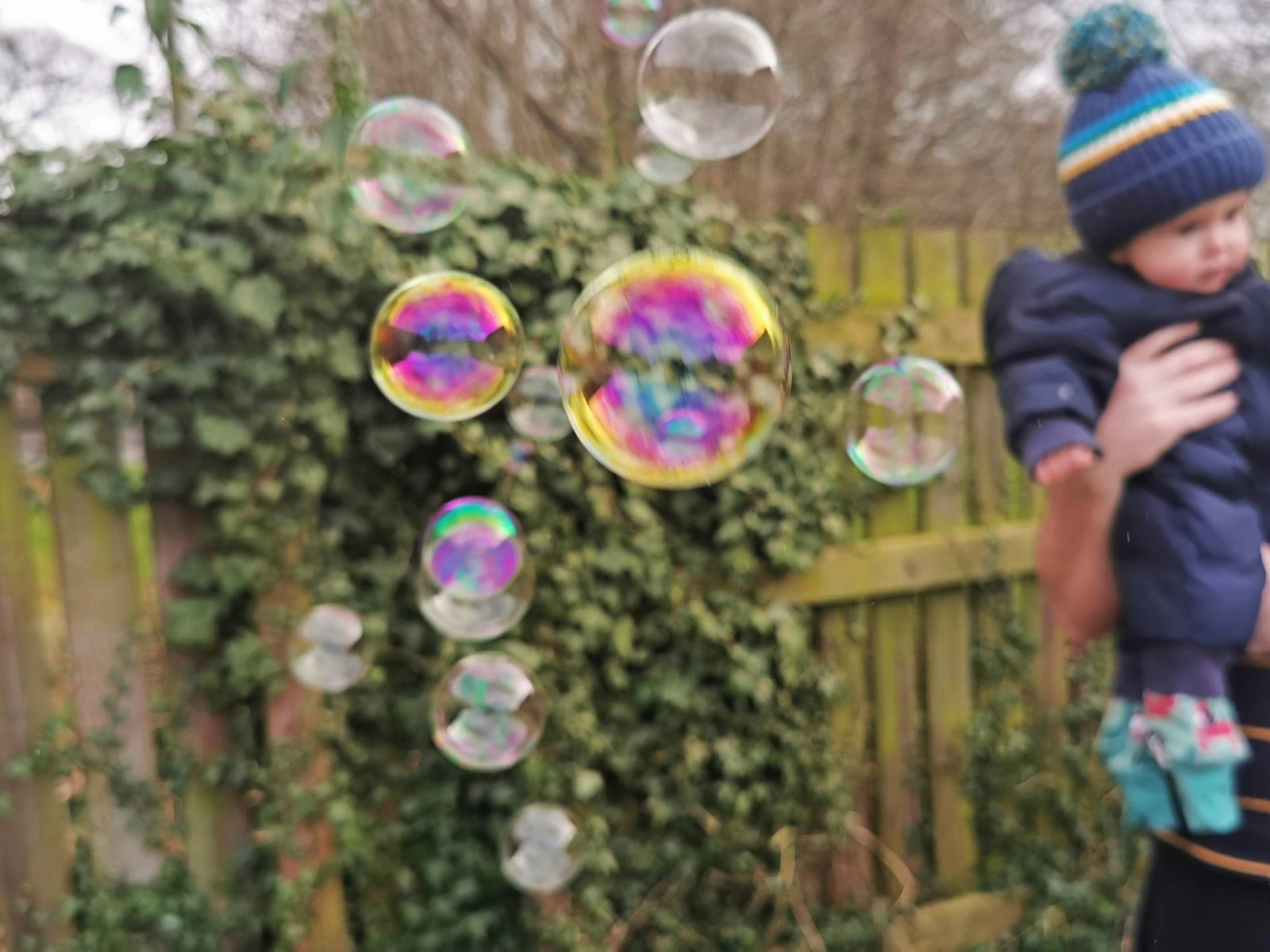 I think the Giant Incredibubble is my favourite. I've loved trying to make the biggest bubbles and out do my husband and Big E. The bubble solution is really good and definitely one of the best I've used. It's super strong and creates the prettiest and biggest bubbles, ever!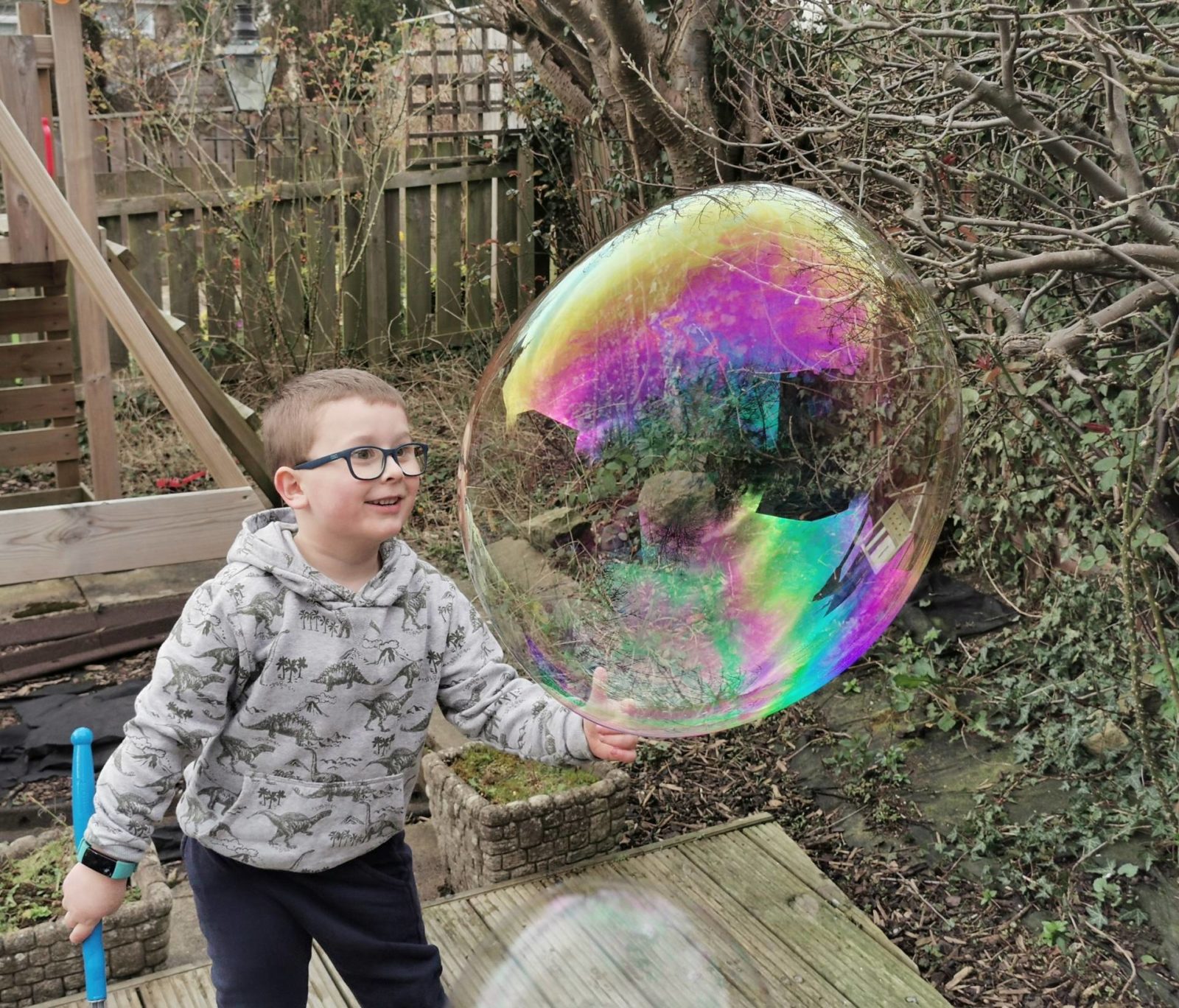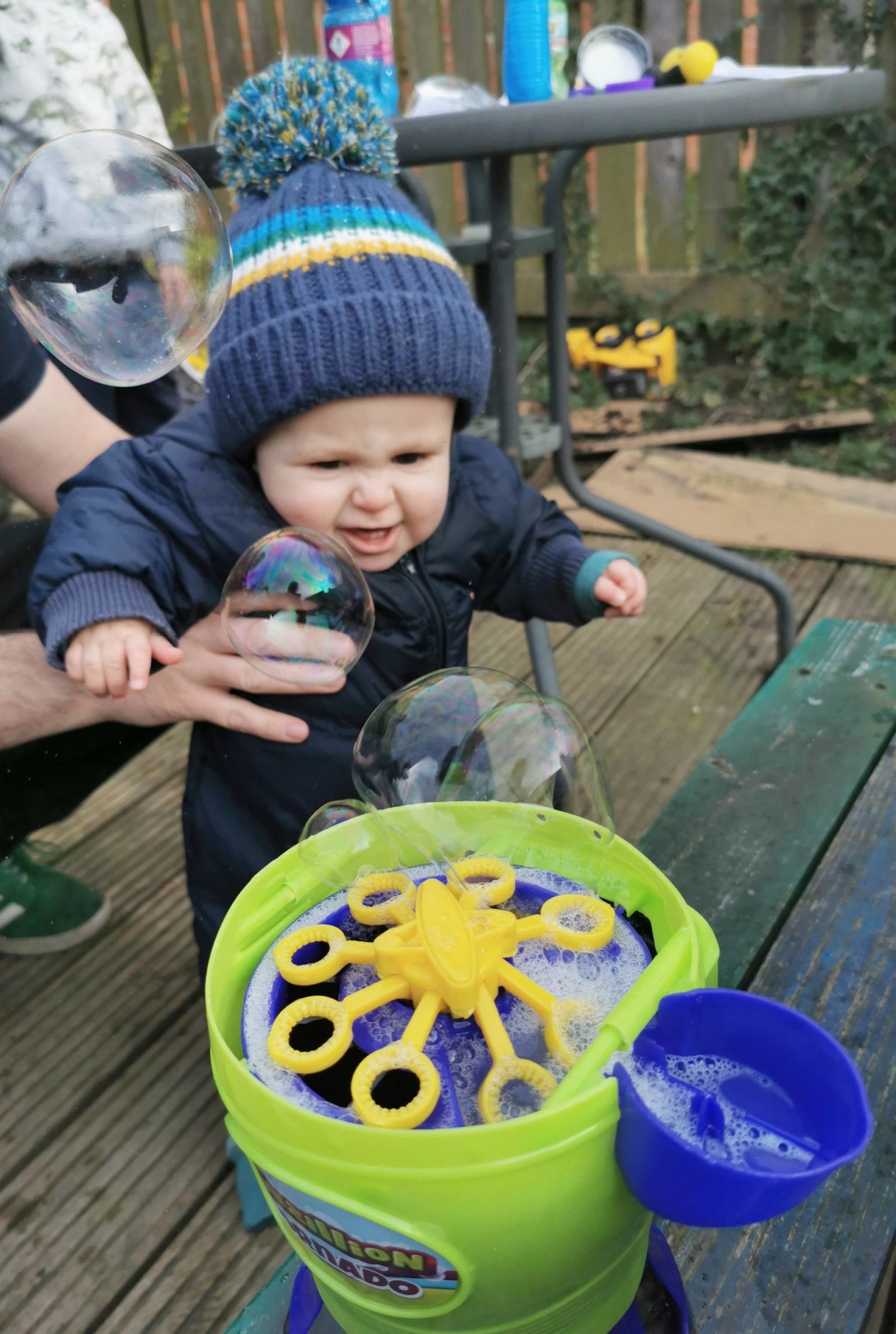 Little E has laughed hysterically at the bubbles from the Tornado Bubble machine and loves trying to chase them round the garden. It also works really well in the bath, just make sure you dry up any spillages on tiles as the bubble solution can make them really slippy. He loves to watch the bubbles and grab at them to make them burst. The Tornado Bubble machine would make a great addition to a children's party too, I can just imagine excited children chasing the bubbles round a room.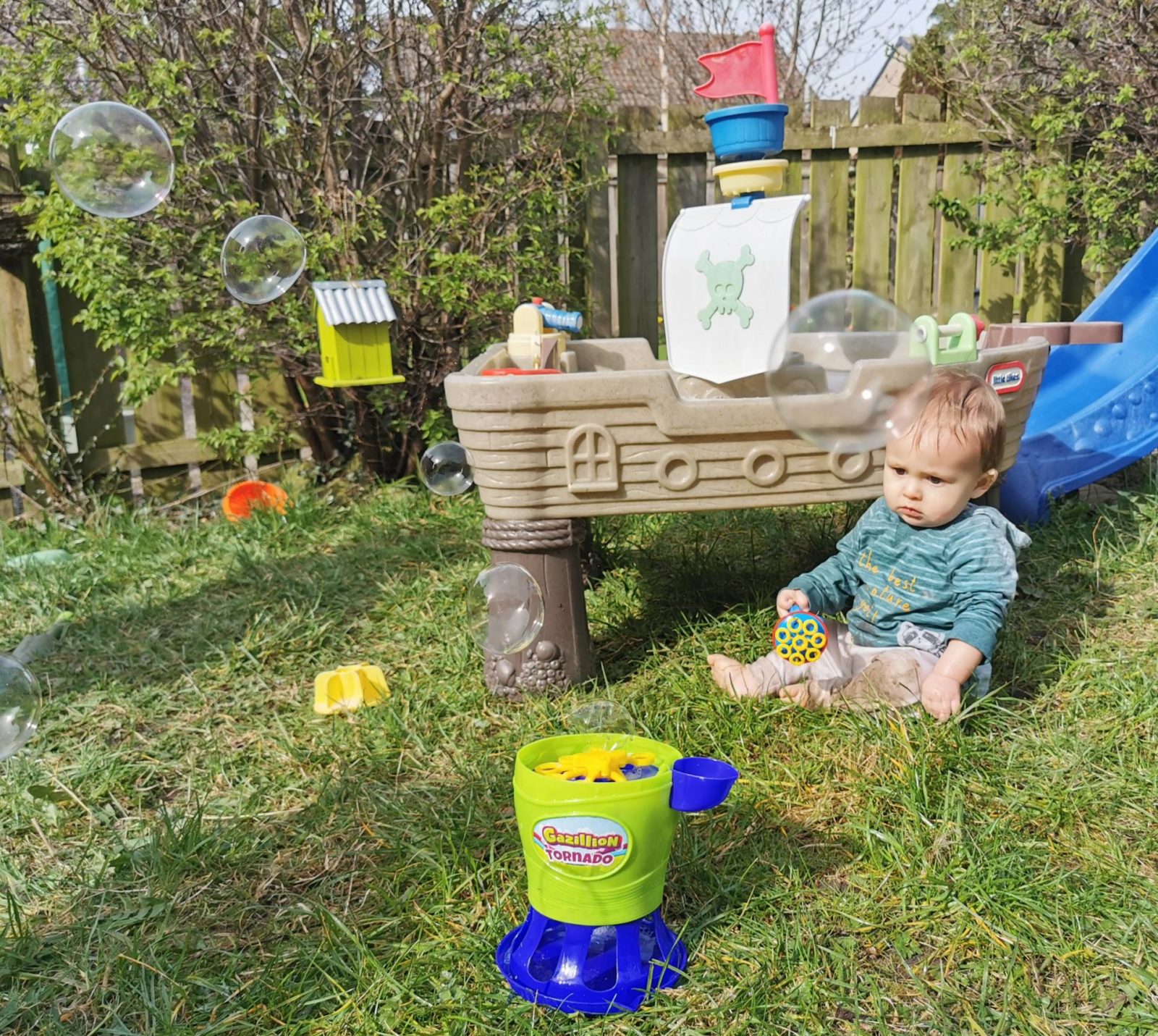 The Gazillion Bubbles products are all on sale in store and online at Tesco ( currently on offer too) and you can also order on Amazon for home delivery. They're relatively inexpensive toys that are great for imaginative play and lots of giggles. We've really enjoyed them and they've been outside with us pretty much every time we've been in the garden. They will be great to use when the sun comes out too, especially when we have the paddling pool out too.
The products are from Funrise Toys UK who have lots of fun ideas to help keep kids entertained while they spend time at home this Easter.
Products send in return for a review