Collaborative Post
Keeping a toddler out of harm's way in your already baby-proofed home can often feel like an uphill battle, which is why parents of active little ones' second guess how appropriate a camping trip could be. However, your getaway to the great outdoors does not have to be drenched in anxiety and stress, especially if you consider these incredibly simple baby-proofing tips.
RV Camping
Camping in a tent degrades the amount of comfort you and your family will enjoy, which is why RV or motorhome camping is often the first choice for parents. Opting for worldwide motorhoming holidays means you will be able to access breath-taking locations suitable for RV camping. There are several benefits attached to camping in a motorhome, and especially if you have an active youngster.
Shoelace Bells
We all know toddlers are among the fastest land beings, and when considering how fast accidents can happen, shoelace bells are necessary. Tying a relatively loud bell to your toddlers' shoelace will enable you to hear them as they explore nearby your campsite.
Another excellent means of safety is to keep a waterproof band on your child's arm with the campsite's number marked. Countless parents also make the effort of including their names and contact details, just in case.
First-Aid Kit
No matter how careful parents are, active toddlers are still prone to bumps and bruises, and since you will be enjoying the great outdoors, you should be as prepared as possible. A standard first aid kit is essential, although you should include other items to ensure your little one's health and well-being is not a concern. Extra items should consist of toddler-friendly medications for pain, fever, and sniffles. It is also a great idea to add suitable bug-biting ointments, pest repellents, and other toddler-friendly creams.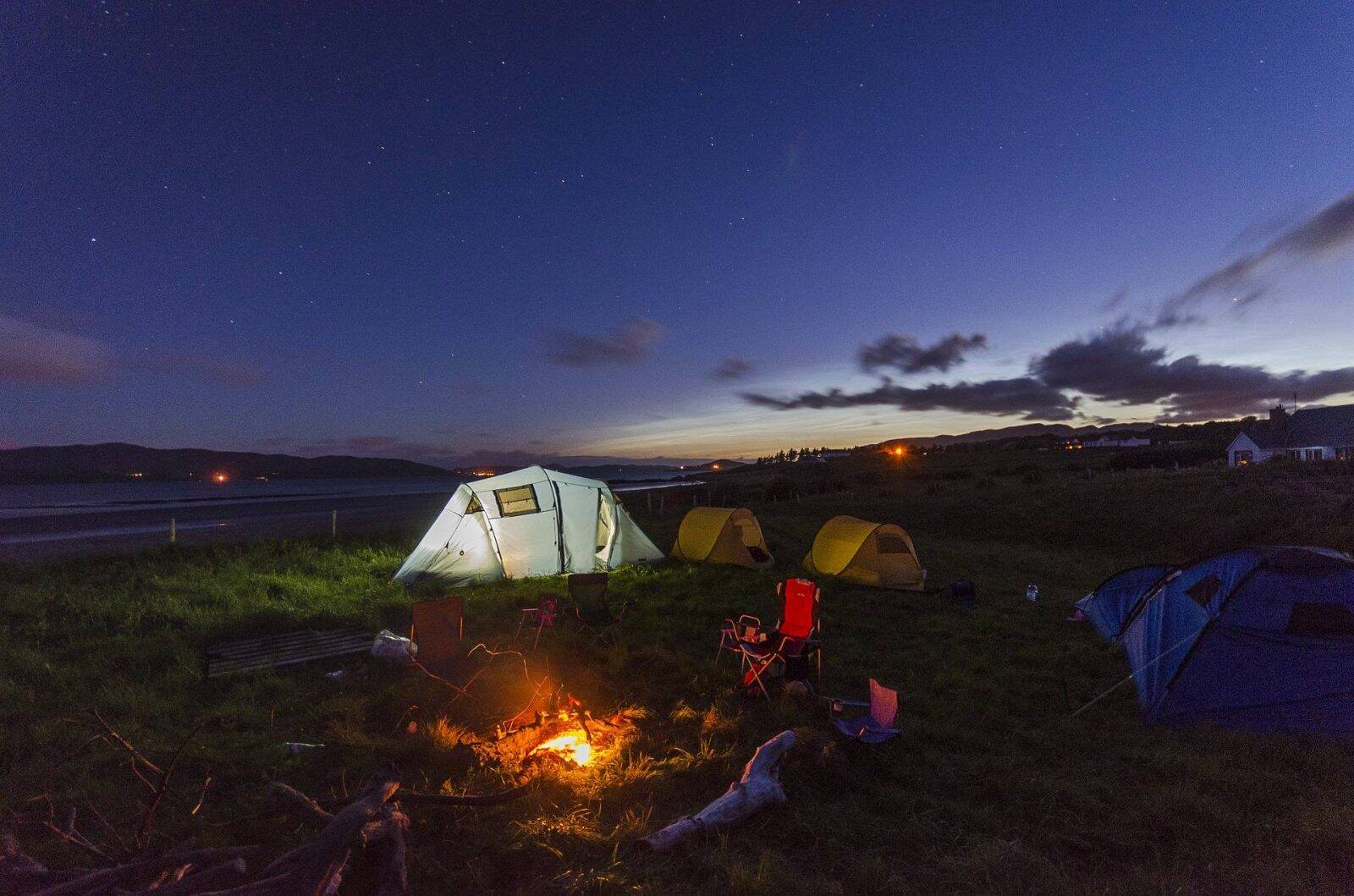 Nature Loving Activities
Some nature activities are not suitable for young toddlers, although options such as nature trails can be appropriate. However, your active little one likely needs activities throughout the day. Therefore, you should bring along a few toys and storybooks.
The best toys to bring along will be items such as dump trucks, plastic buckets, and spade sets and other toys that will encourage your child to play in nature. It is also a great idea to search for kiddy campsite games that promote interaction and learning.
Thorough Planning Before the Trip
Parents of toddlers already know the sheer importance of planning, although this effort is extra necessary when camping. If you are hoping to camp in a tent, it may be a great idea to practice and prepare your little one by camping in your backyard to introduce the experience.
Planning thoroughly also means preparing the first aid kit by evaluating detailed checklists. When it comes to clothing, a variety is always best as the weather can be unpredictable. Camping is an excellent experience for curious toddlers, and with ample preparation, you will be able to relax and enjoy the experience with your family.
Collaborative Post