Italy is a great choice for your family holiday destination. We found it very child friendly and the people made such a fuss of the little man.
We visited Italy whilst on a Mediterranean cruise so we weren't able to stay for as long as we'd have liked but we did manage to visit some great places, many of which we'd like to return too.
Instead of cruising, next we'd like to stay in villa in Rome. We usually opt for basic accommodation as we spend most of our time out exploring but with a villa we'd be able choose the type of extras we'd like. For me it's just WiFi and a comfortable bed that are essential but for the little man, a pool would be at the top of his list and I think Hubby would like somewhere with a big TV! Clickstay have a great selection of villas available for all different budgets and are well worth a look if you're looking for a villa to stay in.
When we finally decide on the accomodation, we'll be able to work our way through my list of must-see attractions that's been in my notebook for at least a year!
St. Peter's and the Vatican
If you visit Rome, you must visit St. Peter's and the Vatican. You can take a lift almost to the top of the cupola and capture some great photographs.
Villa Borghese
Villa Borghese is a large green space with a zoo. You can take a ride on the Bioparco Express train which takes you around the zoo. You can also visit the Villa Borghese's museum, the Galleria Borghese which is filled with interesting things for the whole family. Villa Borghese is the third biggest park in Rome and the perfect place for those who love the outdoors.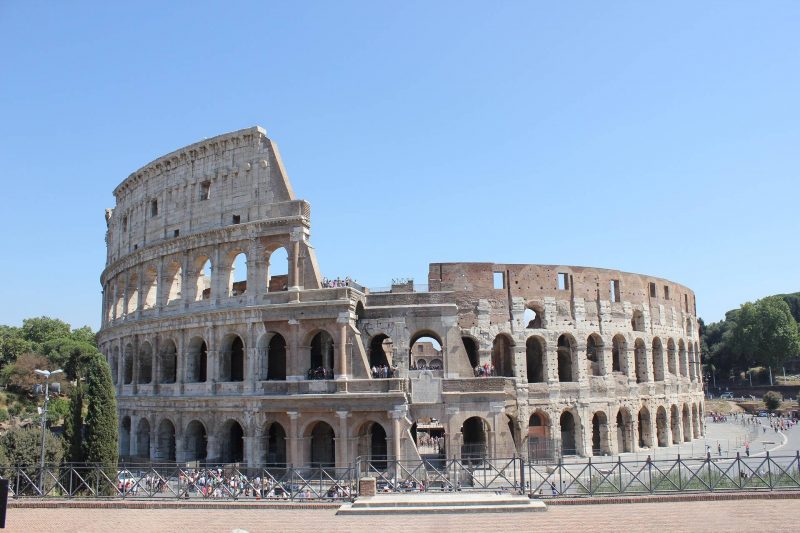 Colosseum
The Colosseum is the Roman Empire's biggest, mightiest stadium and can hold up to 3,000 visitors today. When it was first built 55,000 spectators (who were seated according to rank) could squeeze in!
Trevi Fountain
Located in the Quirinale district of Rome, the Trevi Fountain is considered one of the most beautiful fountains in the world. It's built from mainly travertine stone, which is the same material as the Colosseum. Each evening the coins that are thrown into the fountain are collected and split between the Catholic Church and a charity to help those in need in Rome.
Sight Seeing tour
Every city we visit, we tend to purchase sighting tickets, usually on a bus. I always find it is good value for money and means we can see the main city sights before deciding which ones we'd like to look at more closely. Using the bus in Rome is a good idea if you have children. The city is built on 7 hills and it's inevitable you'll hear 'my legs hurt' at regular intervals.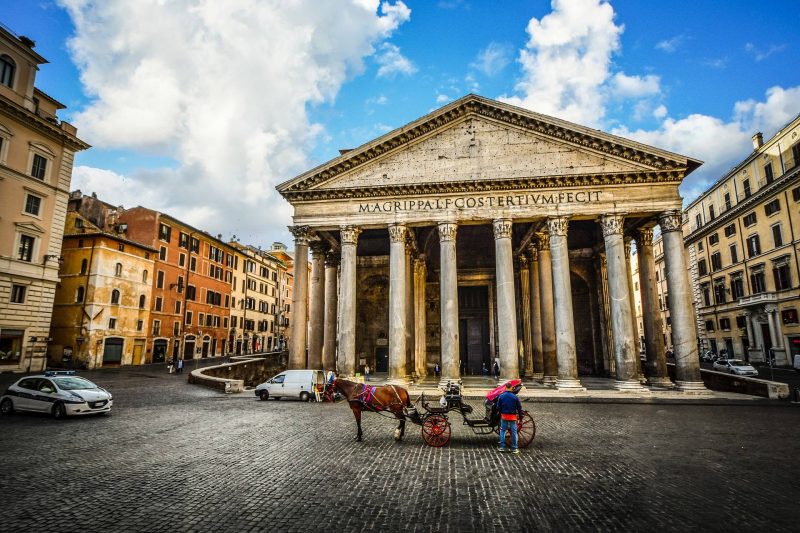 The Pantheon
The Pantheon is a Christian church and the best-preserved ancient Roman building in Rome. It's dome is even bigger than the dome of St. Peter's Basilica and it's not reinforced. The building is also very cool inside so it's the perfect place to take a break from the sun on a hot day.
What are your favourite places to visit in Rome?
Collaborative post