"You are the bows from which your children as living arrows are sent forth"
Kahlil Gibran
It's been a tiring week this week. For everyone.
The little man has been absolutely knackered after nursery and I've been recovering from flu.
He's at nursery full days 9am – 3.30pm) on a Monday and Tuesday and he's exhausted when he comes home.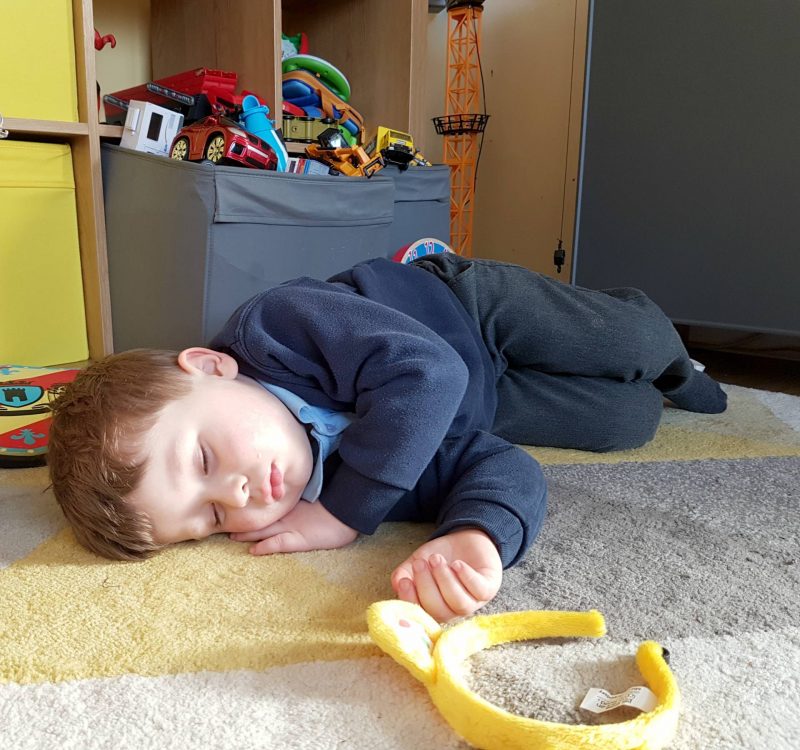 I know he would love to have a proper nap but when he sleeps during the day now he just won't sleep on a night.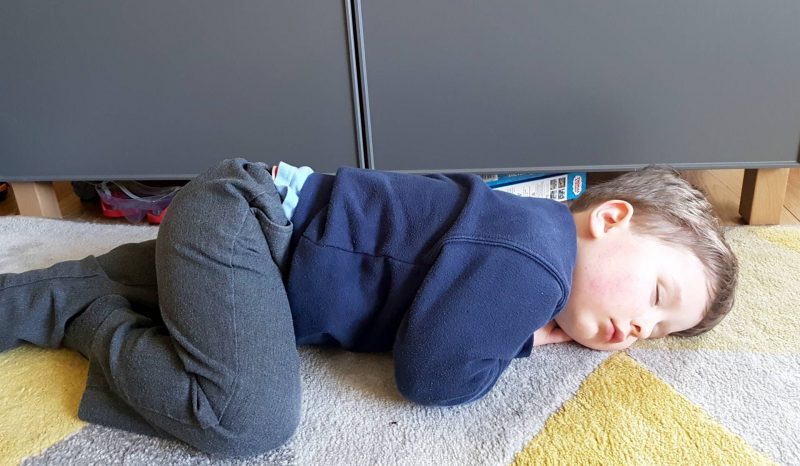 That doesn't stop him having sneaky little naps the moment my back is turned. In the pictures above, I left him for no more than 5 minutes when I started tea and when I came back he was flat out on the floor.
It's a hard life when you're three and three quarters.