I was recently challenged me to create a recipe inspired by one of the 14 teams taking part in the Cricket World Cup and I was instantly drawn to Ireland. Ireland's cricket results aren't usually too spectacular but after the result today where they beat the West Indies maybe I'm actually on to a winner!
The recipe I chose is a traditional Irish dish, Dublin Coddle. It's a hearty, warming recipe perfect for the chilly weather we still seem to be having and is really simple to make. You can even make it in a slow cooker if you like, so it's ready and waiting for you after a long day at work.
Of course, no recipe post would be complete without something sweet and a little bit naughty to follow, so there's a very Irish Guinness and walnut cake recipe further down the page. The cake is perfect whether you're a cricket lover or a cake lover. The question is, what do you prefer cricket or chocolate?
Dublin Coddle
Ingredients
6 medium sized potatoes
2 medium sized onions
Thick pork sausages
Unsmoked bacon
Fresh parsley
Ham stock cubes
500ml of boiling water
Large dish, a Pyrex casserole dish is perfect.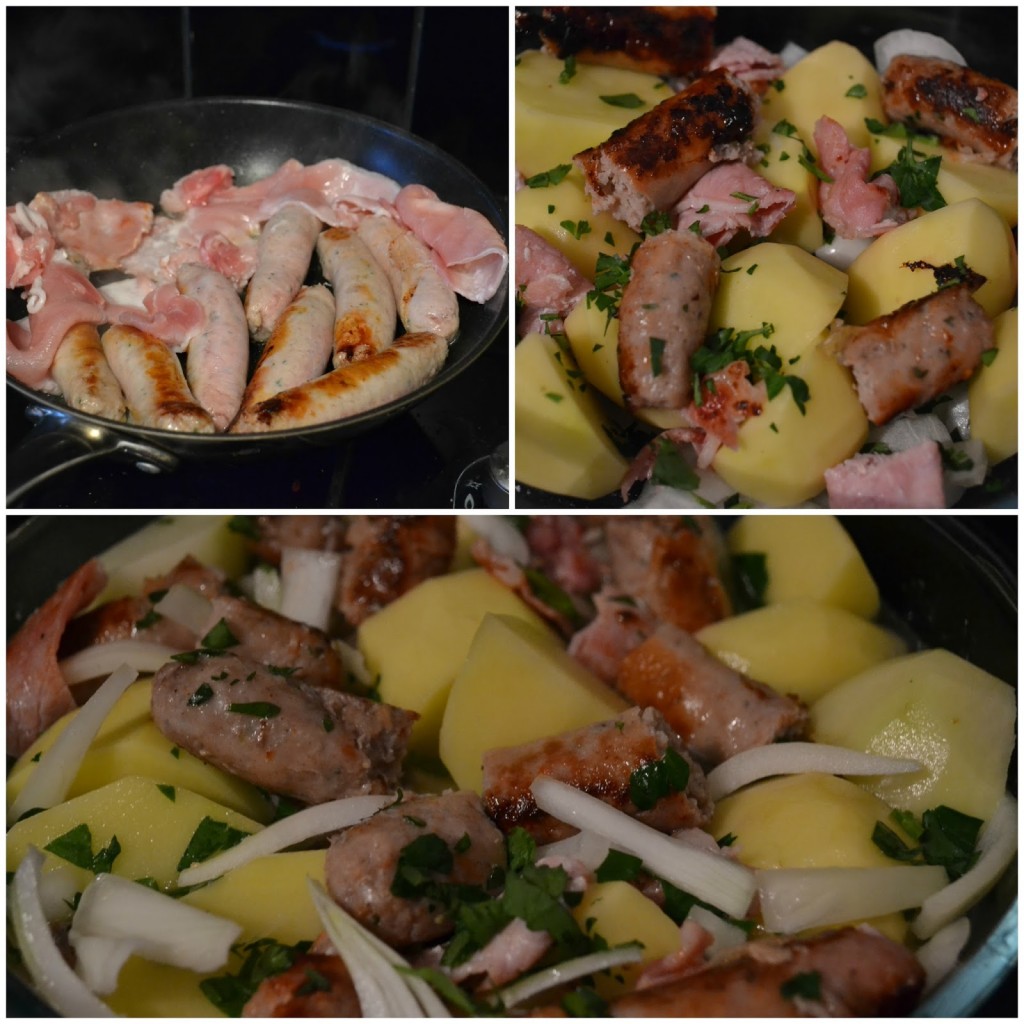 Method
Chop your potatoes and onion into chunks and finely chop the parsley.
Preheat your oven too 160 degrees.
Lightly fry the sausage and bacon so it browns.
Create alternate layers with the potato, onion, sausage and bacon. Sprinkle a little of the chopped parsley amongst the layers too.
Dissolve a ham stock cube into 500ml of boiling water and then pour over the ingredients in the dish.
Use the lid or tin foil to cover your dish and put it in the oven.
Cook it at 160 degrees for 3 hours.
In true Irish style if you wish to add a little Guiness to your recipe, feel free! Around 15 minutes before the Coddle is cooked add a pint/dash of Guiness to the mix, it'll give a rich tangy taste.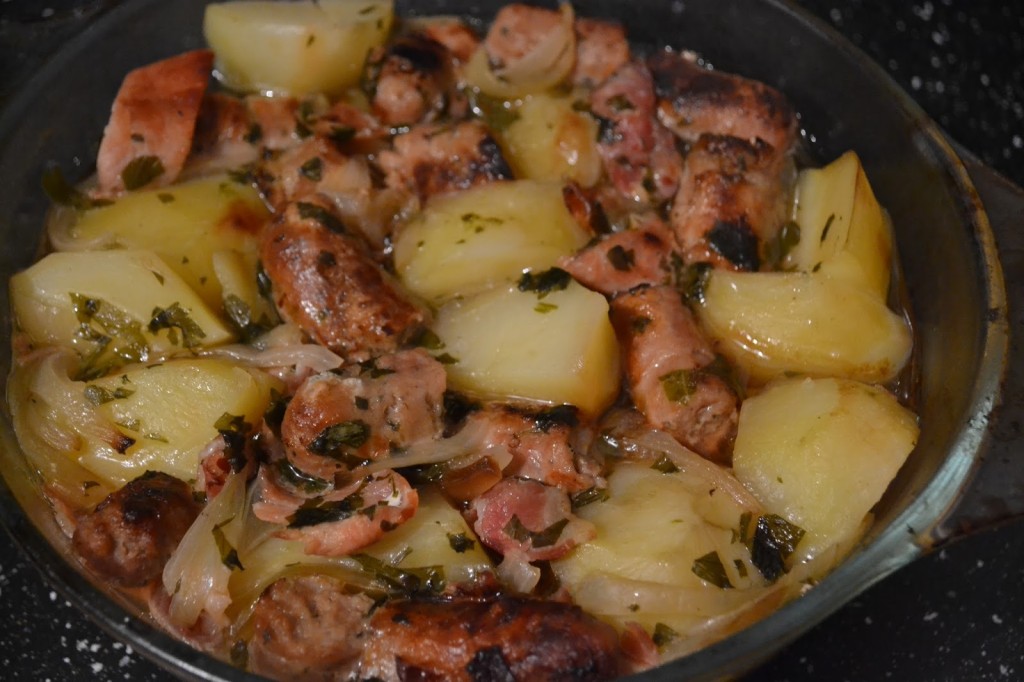 It's filing enough to eat alone but if you wish to make it more filling it goes really well with Colcannon, another traditional Irish dish which is very simple to make.
Guinness and Walnut cake
Ingredients
10ozs of dark brown sugar
4 ozs of unsalted butter or margarine
2 eggs
8 ozs of plain flour
1/2 teaspoon of baking powder
8 ozs of Guinness or other dark stout
2 ozs of cocoa powder
walnuts chopped finely
cake tin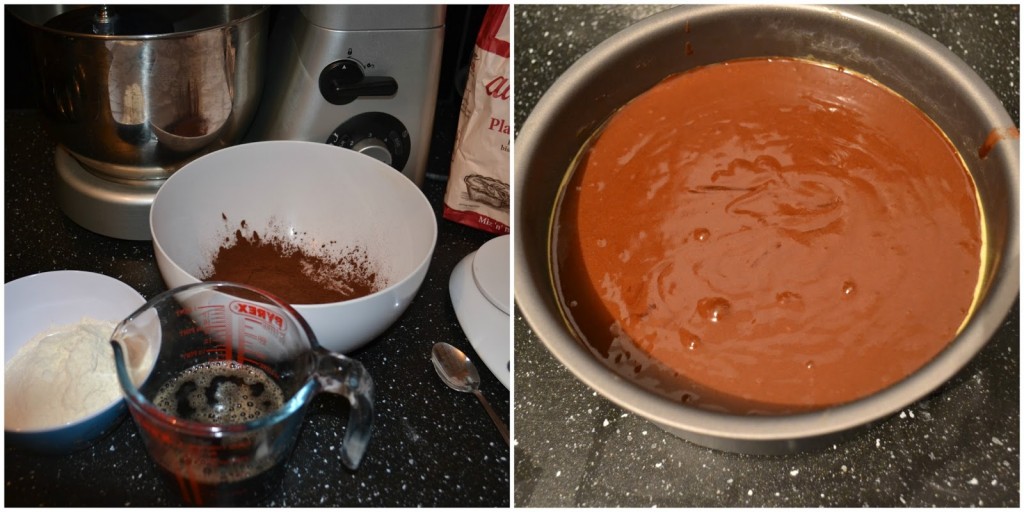 Method
Grease your cake tin and beat the eggs in a bowl.
Preheat your own to 150 degrees.
Mix the butter and sugar together and fold in the beaten eggs.
Mix the Guinness and cocoa powder, and chopped walnuts together.
Sift in the flour, baking powder and cocoa powder and Guinness mix while mixing (I use a food mixer as I'm rubbish at hand mixing).
When you mixture is smooth transfer to your greased cake tin.
Cook at 150 degrees for 45 minutes, check to make sure the middle is cooked and if not put it back in the oven for 5 minute intervals.
You can do what you please with the topping. I used melted chocolate with a scattering of walnuts but the cake is just as tasty un iced, more like a loaf.
Will you be watching the cricket this year?