We recently painted the living room walls a bright shade of yellow to make it less dull. It's not quite finished, I need to pick up a new lamp and some matching accessories but it's getting there.
I've lusted after vintage Broadway style LED lights for ages and I promised I'd treat myself to one when the room was finished. I'm lucky enough to be a brand ambassador for Valuelights so I get to see their new designs and products and showcase some of them on my blog. I was kindly sent this arrow light from Valuelights to display in my newly decorated room.
I love it, it's a complete bargain at only £15.99 and looks great in a variety of locations in my home.
Made from painted while metal it works well in any room and gives a clean fresh finish. It's a pretty good size; at 40cms in length and 25cms tall so is a great size for a feature light.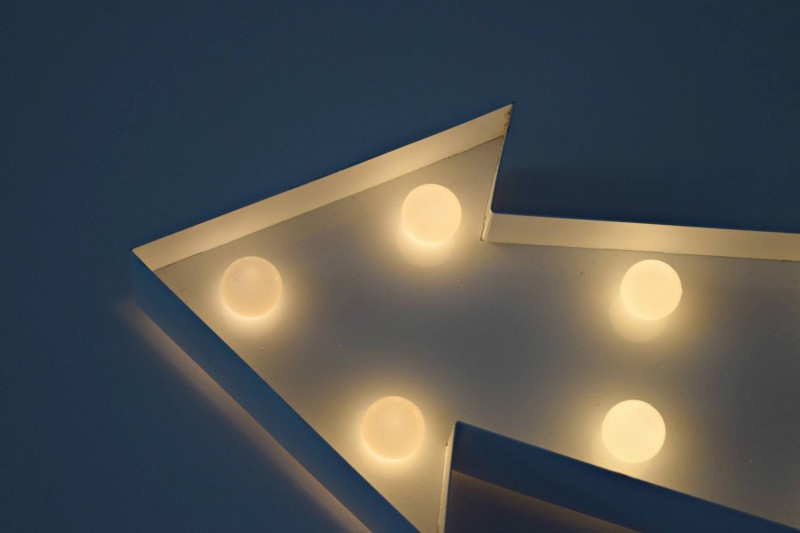 The light is very easily turned on with the flick of a switch at the rear. The bulbs are quite bright and look great when illuminated.
I really like how great my new light looks. It's very versatile and is a complete bargain buy. I'm going to buy another LED light to go in a different room, I've got my eye on the star shaped LED light which again is only £15.99
*Sample product