Tucked away in the Eldon Gardens part of Intu Eldon Square shopping centre, Garden Kitchen Newcastle is a bright and airy, rustic affair with mis-matched picnic benches, plush leather sofas and clear perspex chairs. It feels a world away from the hustle and bustle of the main shopping centre, despite being literally a couple of feet around the corner from the main shopping tread. The location is surprisingly quiet and although we visited on a Sunday, there was a minimum amount of footfall passing by.
Although we hadn't booked, we were quickly seated within the cafe area (there's a bistro side and a cafe side, though they both serve the same menu). When sitting in the cafe you have to order your food at the counter which wasn't a problem for us. We chose a seat towards the back where there's a childs picnic bench with a small selection of toys and books, a handy way to keep the little man entertained until our food arrived.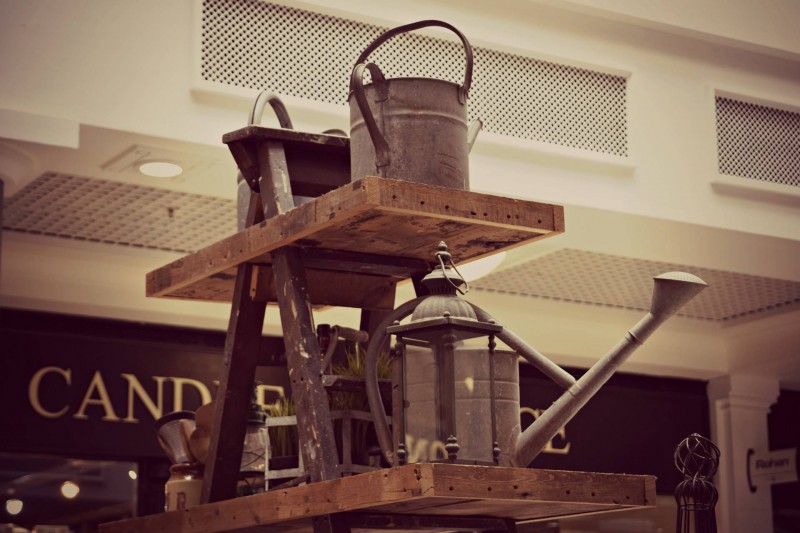 Having heard how amazing they are, I was always going to opt for the garden picnic which is a mixture of sweet and savoury treats, cleverly delivered on a minature picnic table. It costs £19.95 and hubby and I ordered a jug of homemade lemonade to accompany it – £4.99.
The little man got his own picnic which arrived on an even smaller picnic table. The childs version cost £4.99 and consists of a sandwich, packet of Pom Bears, a small dish of fruit and a Fruit Shoot. I was a little disappointed there weren't more healthy inclusions on the childs picnic as he doesn't drink fruit shoots and is rarely given crisps.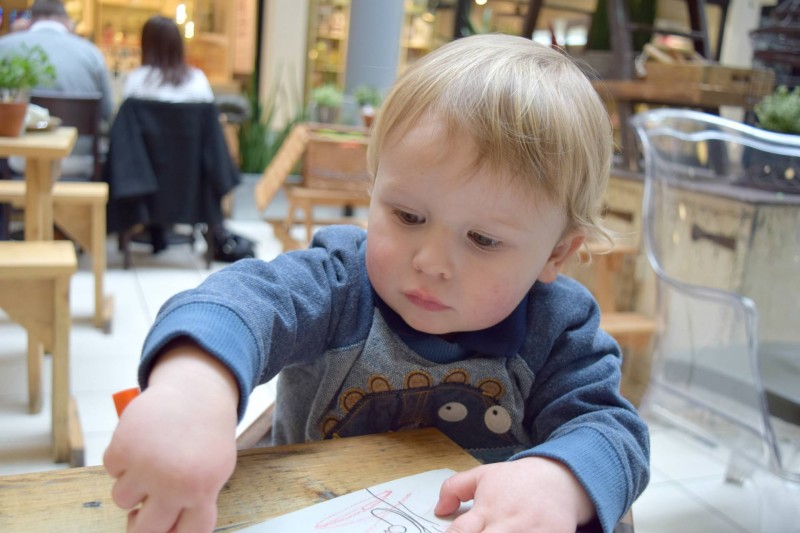 As well as the Garden Kitchen picnics, the counter is stocked with a great range of tasty cakes and treats which is ideal if you're just making a quick stop to recharge while you're shopping.
Garden Kitchen has the added advantage of super speedy free wifi which is always handy when you want to spam your instagram account with pretty pictures of your surroundings.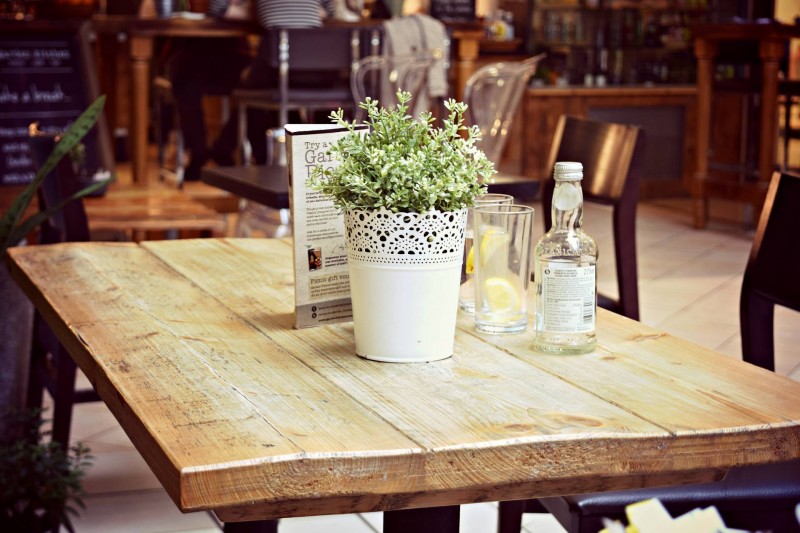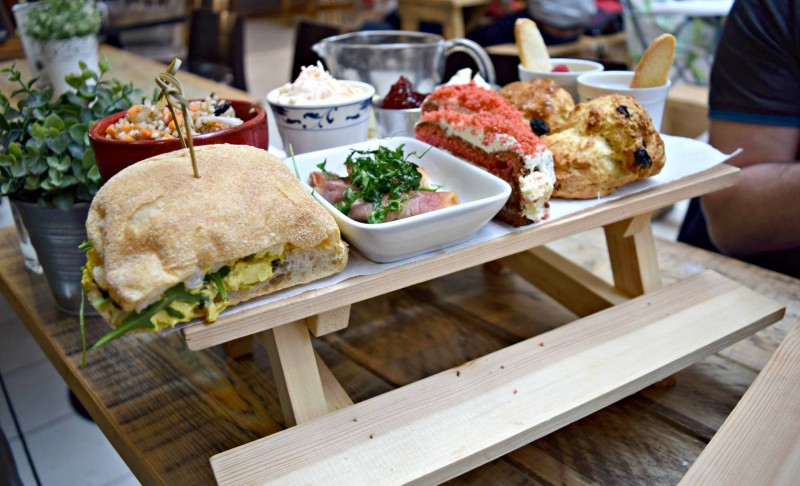 Our food was delicious and really quite filling. To share between us we had a coronation chicken sandwich, a quinoa salad, a pot of homemade coleslaw, two mozzarella and parma ham rolls, two pieces of red velvet cake, two fruit scones with jam and cream and two lemon compote desserts which were probably my most favourite thing from the picnic. Every single item tasted fresh, homemade and a treat to eat.
The service was good, but staff could have been a little more attentive then guests had left as a lot of the tables still had the remnants of plates and cups that weren't cleared during our visit.
I really enjoyed the location and quality of food at Garden Kitchen. The prices were reasonable for a city centre location and we will definitely be returning in the near future.
Its worth noting, if like us, you have children. Garden Kitchen doesn't have its own toilets. There are nearby toilets in Eldon Square which were clean but did unfortunately have a homeless man asleep inside them!