Products sent in return for review
Although we haven't spent as much time as we'd like in the garden this Summer due to the incessant rain, we're hoping Autumn allows us to enjoy out newly illuminated sitting area courtesy of Lights4Fun.
The Lights4Fun sell a huge range of LED and solar decorative lighting for a range of different budgets. They also have a great range for seasonal lights, I've previously purchased Christmas lights and they're still going strong around 3 years later.
Our garden is mainly packed with children's toys including a range of brightly coloured plastic, a large wooden climbing frame and currently, a enormous paddling pool. We've managed to salvage one area that we use to relax, light the fire, enjoy a glass of wine and watch the twinkling lights in the dark.
The lights from Lights4Fun have given a calm and atmospheric feel to the garden and have helped us to unwind and relax after a busy day. They have transformed the space in the garden with minimum effort and cost.
The 15 Drop Bulb Solar Festoon Lights feature 15 warm white drop bulb festoons on a 4.2m of cable. They can be draped across a walkway, wound around an arch way or like us, you could run them along the side of your fence.
To ensure they shine brightly on an evening, make sure the solar panel spike is placed in a sunny spot for around 6-8 hours. When charged, you can choose from 8 different lighting effects including static and flashing by pressing the button on the solar display.
Lights4Fun also sent us the Porto Solar Lantern Bundle and I was so impressed. The lanterns were so much bigger than I expected and the quality is brilliant. The largest lantern is 39cm tall and the other is 29.5cm. They're both very sturdy, made from charcoal powder coated metal with real glass panel sides. Lights4Fun recommend the lanterns are left in direct sunlight for 16 hours on their first charge with the switch underneath in the off position.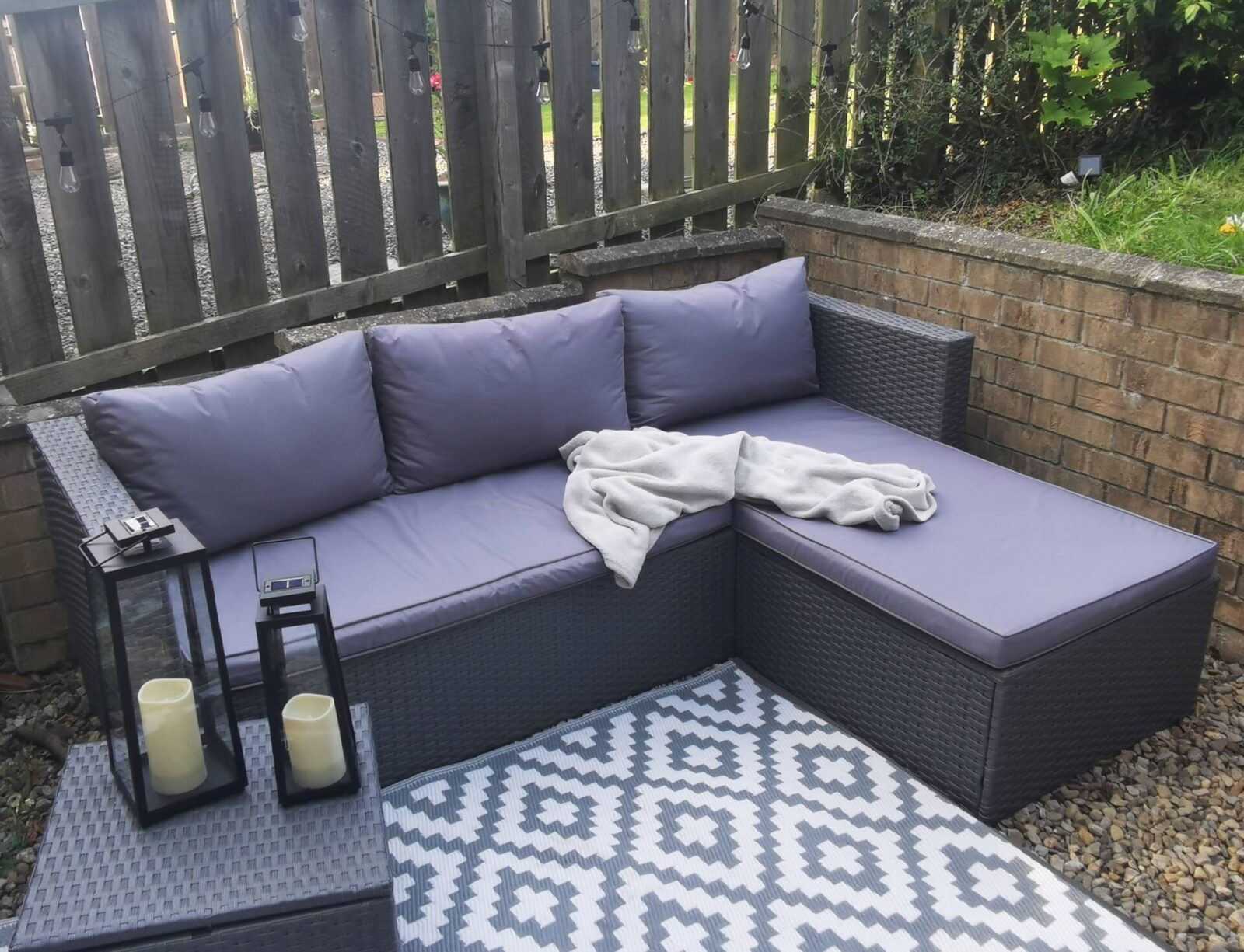 Once darkness comes, simply turn the switch to on and the candles inside the lanterns will create a warm, flickering candle-like glow.
They look so nice in the dark, especially when we have the fire burning too. The lanterns can stay out in any weather but to try and ensure they last as long as possible, I bring them in, in the wet weather.
Lights4Fun offer free delivery on orders over £50 and if you sign up to their newsletter, you can get a 15% off your first order. I'm really impressed with the lights we received, they're great quality and have made a dull corner in the garden look very pretty, I think my neighbours are also very jealous!