Being a busy working parent, it's hard to find time to create healthy meals for the family. Sometimes Hubby and I don't finish work until the little man has already eaten so he's fed by Nana. The new Little Dish Pots and Pies range are perfect for this, and it means Nana can simply put one in the microwave and 2 and a half minutes later he has a tasty meal that hasn't taken an age to prepare and cook.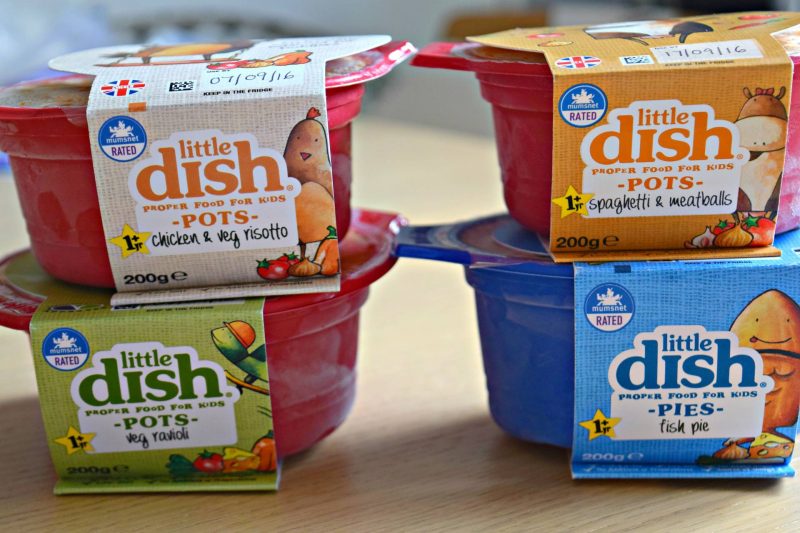 The range consists of 11 tasty flavours : –
* Mild Chicken Curry
* Beef Lasagne
* Chicken and Veg Risotto
* Veg Ravioli
* Cottage Pie
* Pasta Bolonese
* Mild Beef Chilli
* Fish Pie
* Chicken Pie
* Shepard's Pie
* Spaghetti & Meatballs
Each meal also contains at least one portion of your child's five a day, no added sugar or preservatives and are very low in salt. It's worth noting that Little Dish only use British meat and sustainably sourced fish in their meals too.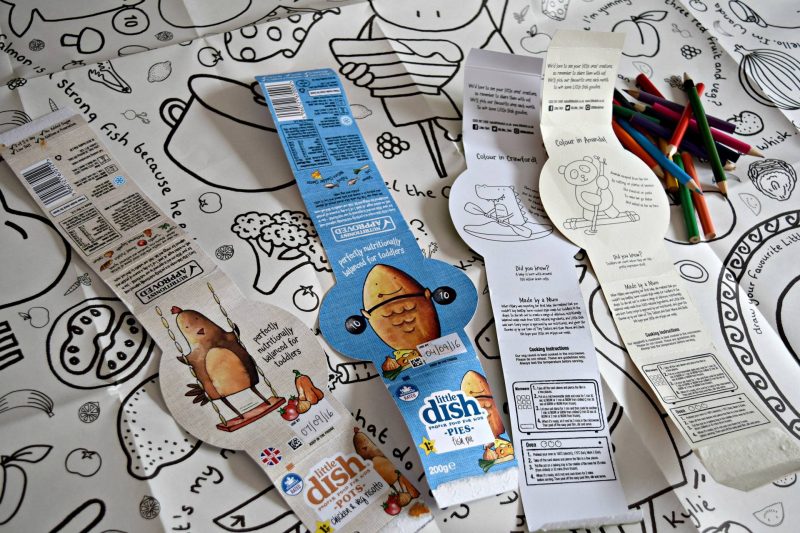 The meals are aimed at toddlers and they'vre certainly got them in mind with the cute little dish they come inand the colourful cardboard packaging. The packaging features fun characters on the outside and the inside! The inside has a small drawing to colour in and some little facts that you can talk to your child about. By the time your little person has finished colouring in, their meal will have cooled enough to eat which is perfect for the impatient little man who doesn't like to wait.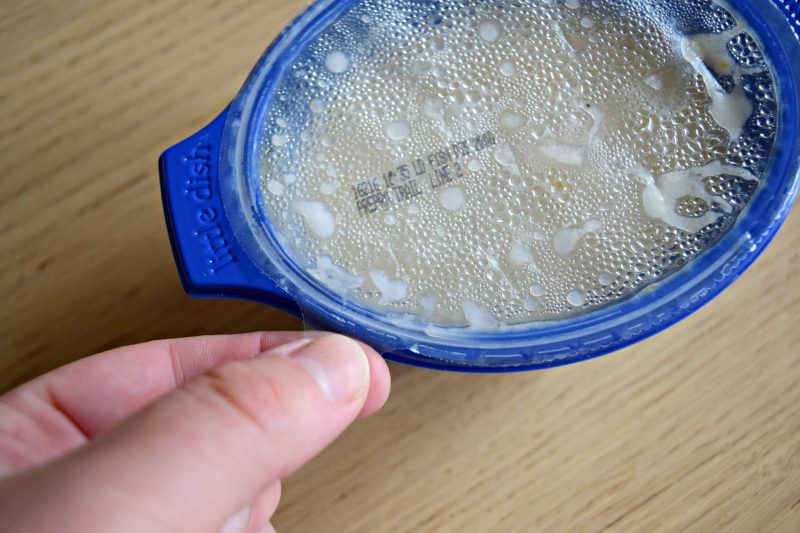 I'm also a huge fan of the packaging. The reason? This clever little plastic flap on the lid. Why don't all microwaveable products have this? No burnt fingers and no picking bits of plastic of the edge of the container. It's such a simply but extremely helpful addition.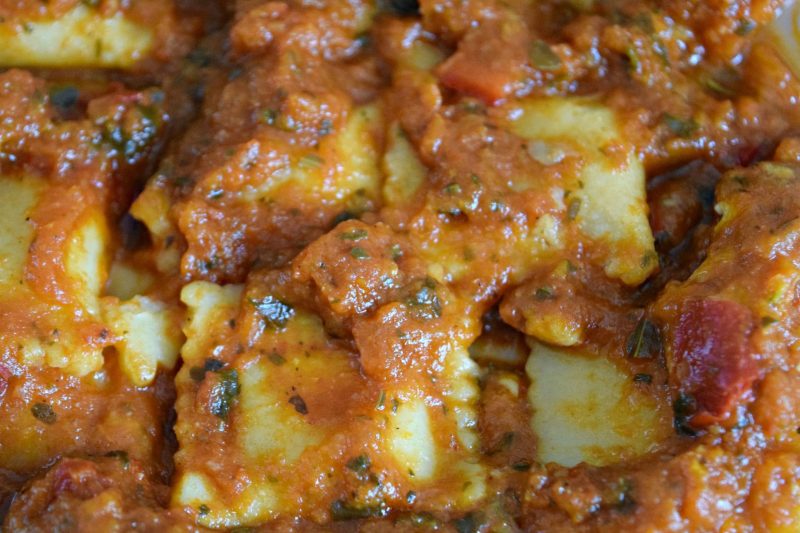 From the range, the little man was sent Spaghetti & Meatballs, Fish Pie, Chicken & Veg Risotto and Veg Ravioli to try out.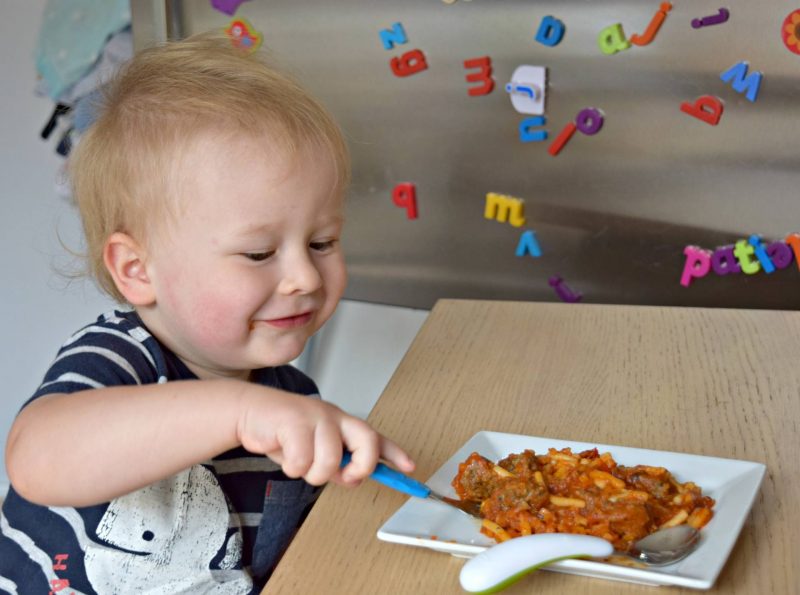 He ate every dish without any problem but seemed most impressed by the fish pie and the spaghetti and meatballs. All of the meals looked and smelled as it was made fresh and I did have a sneaky tasty of a couple of them and was really surprised by how tasty and full of flavour the were. In fact I'd go as far as to say they tasted better than the meals I make!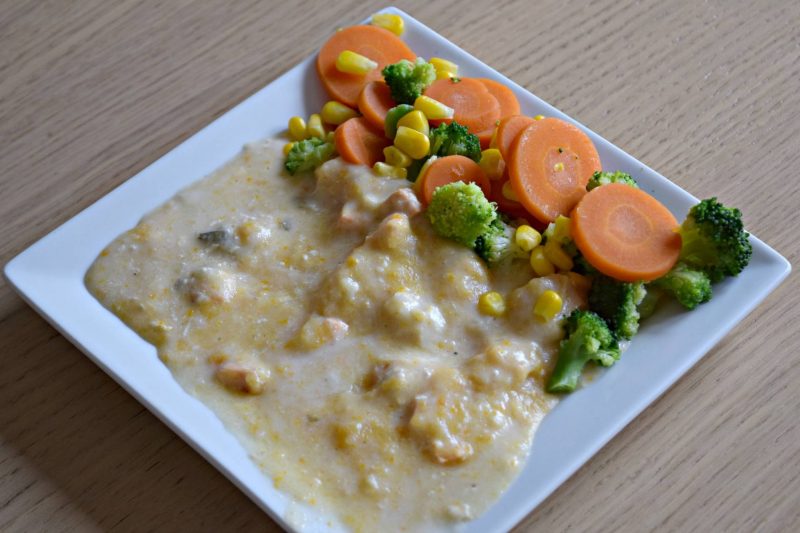 The Little Dish 'Pots and Pies' range are sold in Tesco, Asda, Waitrose, Ocado, Morrisons, Sainsburys and Co-op and have a RRP of £2.30. They're a quick and tasty way of satisfying your little persons hunger without any guilt as they're healthy and don't contain any nasty extras.
I'll definitely be adding them to my shopping list and using them for days when Hubby and I are at work late.
Disclosure – I am a member of the Mumsnet Bloggers Panel, a group of parent bloggers who have volunteered to review products, services, events and brands for Mumsnet. I have been paid to bring you this review. I have editorial control and retain full integrity.