The famous saying is home is where the heart is but I don't think a house is necessarily a home. I've lived in various properties over the years and there aren't many that I'd consider a home.
So what makes a house a home?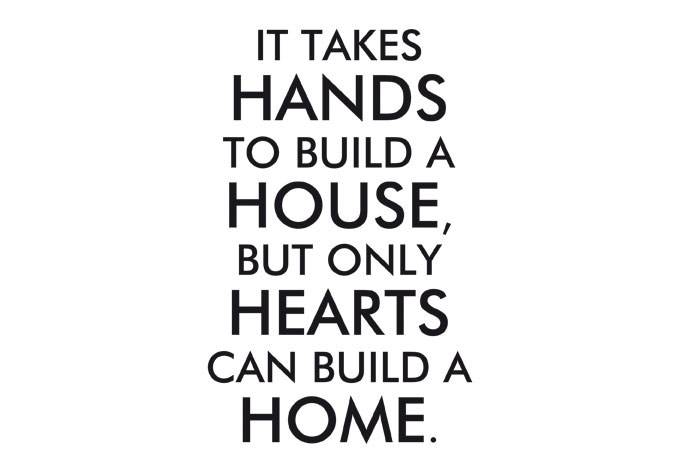 The people in it?
I think one of the reasons my previous houses haven't really felt like a home as they didn't have our little man in them. He's brought fun, laughter and a hole host of mess and stress to our lives but I wouldn't change it for a second.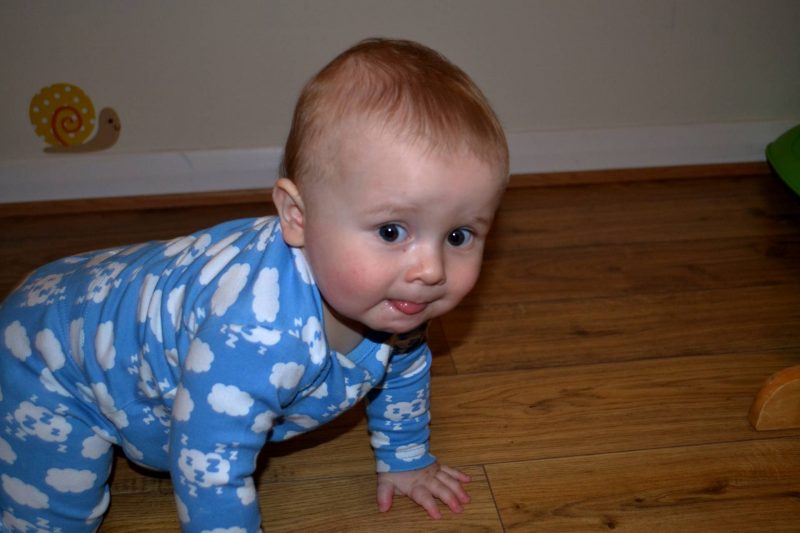 The memories?
The place the little man first walked, the place he sat when he said his first word and the first carpet I had to steam clean out his vomit. We've done some many things in this house. Using a pile of laminate flooring as a coffee table for about 3 months until our floors went down, making Hubby paint the stairs on his birthday, everywhere I look there are memories, things we've done and things we've experienced together as a family.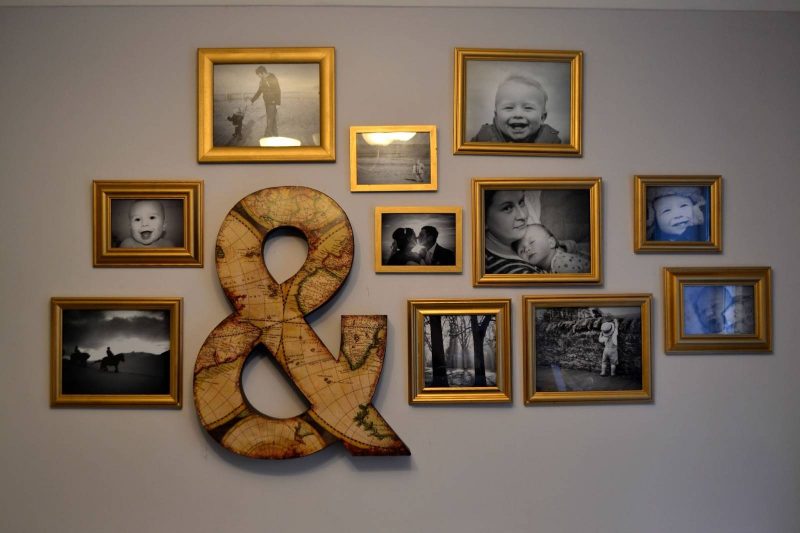 The things inside?
I don't mean the piece of Lego you're bound to step on or the dirty socks that have been stuffed down the back of the radiator. For us it's the dining table. A place where we eat together and talk, the place little man draws pictures to display on the fridge and the place that EVERYTHING that comes into the house lives for a short while. Above our dining table is a photo wall featuring lots of our family photographs, I think it's one of the reasons I love sitting there.
The feelings?
I think a home is somewhere you enjoy spending time, feel comfortable and safe. It's the place you return too and feel at ease and a place you want to be.
I asked some other bloggers what they think makes a house a home too : –
I always feel like my home is a little too messy/untidy, which is normal (I hope!) with a toddler, dog and cat. But I've had lots of people comment that it's very warm and inviting. I think a home makes others feel welcome. It's a place you want to come back to and spend time in. And it's a combination of the people in it, and how it makes you feel. I love that my friends can sit on my couch and drink wine and I don't care. The cat will come and say hello, and we'll all end up in the kitchen eating and talking with kids at our feet. Others would feel more at home in a pristine, uncluttered environment, and that's okay too. Home is a small part of 'you' made real.
www.baremother.com
There are lots of things but for me, having beautiful rooms, things I love on the walls and lots of blankets and cushions. Snuggly things. Candles and cats too! www.meandbmaketea.com
Personal things everywhere like treasures the kids insist on keeping and precious things they have made for you at school. www.justaveragejen.com
I think it's all to do with personalisation. You can live in a house but to make it "your home" you need to be able to furnish and decorate and style the home in your own way. We have worked hard to find a nice house to live in, now we are making it ours by upgrading and improving one step at a time, starting with little things like replacing old products. It's so fun and exciting and i'm enjoying every moment. www.theinspirationedit.com
Somewhere you look forward to going back to after time away. I've lived in many houses but there are few where I class as home but our current one is one I can see us staying in for some time as the neighbours are lovely and we are close to family. It makes day to day living lovely and really feels like home Twinderelmo.co.uk
For us it's the laughter of our son playing with one of us or finding something funny on TV. It's also sitting around the table for dinner chatting about our day/forthcoming holidays/the future. Dare I say it, it's even the dog's hair everywhere. Since down sizing and emigrating we've come to realise it's not 'stuff' but just us! http://battlemum.com
Mess… although that's probably not the answer any of us look for. Our house didn't truly feel like our home until we had turned the place upside down unintentionally. www.lifewithboys.co.uk
Memories make our house a home. I love looking at the lounge doors and remembering how my son would just stand there banging his hands against the glass, or the mark on the wall where the dog always jumps up to watch us come in from the car. Even down to the cupboard door we can't open properly because we bickered over door handles, couldn't choose and two years on it's still handleless! It's all those little memories for me that make a house a home. devonmama.com
Memories, the people you love. Familiarity. Time and spending hours painting, sanding and polishing. We just bought our first house and it feels so much more our home than any house we rented because we can put down roots and settle here for years. It's the smell of my perfume mixed with woodsmoke as you walk in the door. Home is as much of a feeling as the photographs and familiar decorations. It's that relaxed, safe and content feeling as you sit on the sofa www.theparentingjungle.com
What do you think makes a house a home?
Collaborative post