Imagination is something that should be encouraged and fostered, and there is no better way to stoke it than with a wonderfully vivid and illustrative décor. From the walls of the bedroom to the bed itself, there are a number of inexpensive ways you can transform your child's bedroom – rendering any of your prior reservations due to cost redundant. It is vital, of course, to preface this piece by saying that all choices are also dependent on the tastes and preferences of your child – race car beds aren't everyone's cup of tea.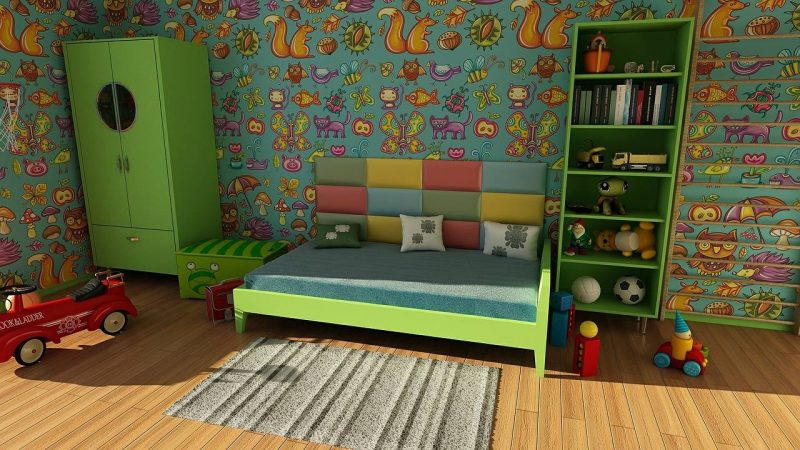 Beds
From the structure of the bed itself, to the duvet cover that dominates a room, a bed is an opportunity to embellish your child's room with something exciting. Themed beds are certainly no exception – as diverse as they can be, they are all equally impressive. A red racing car bed can add dynamism to a room, a house or tipi cabin bed can create the feeling of the outdoors indoors, and a castle bed can inspire creativity. Alternatively, a set of duvet and pillow covers are a slightly more straightforward way to either generate a splash of colour or character – there are literally plenty of duvet covers available that are adorned with the best loved children's film and cartoon characters.
Walls
Amongst the most versatile of spaces in any bedroom, are the walls. Any variation of white is inevitably labelled boring. But it is also a colour that allows any posters that you do hang up to really pop. Whilst Pixar film posters may be the obvious choice if you are intent on inspiring imagination, if you are concerned with longevity, bold vintage movie posters are visually striking and are more likely to remain standing as your child ages.
A more decorative approach can yield impressive results, but it is undoubtedly more fraught with risk. Because it takes so much longer to paint a room completely, any errors take a frustratingly long time to iron out and start again. Bright colours are the instinctive choice but a more subtle approach can be just as effective. A space theme is always popular with children, and is bound to set their imagination racing.
Furniture
The wardrobes, nightstands and dressing tables are the items that make a room a bedroom. As much as you might not want them taking up valuable space in your child's room, they are a necessity. And that is why it is so important to make them as interesting as possible for your child. There is an abundance of dressing tables that will make your child feel as though they are a member of the nobility. A wardrobe with a chalkboard exterior is the perfect way to allow your child's imagination to run riot and really take ownership of their own bedroom. What makes it even better, is that it can constantly change and develop as your child does so simultaneously.
Collaborative post