2018 will hopefully be the year we pay off our remaining debt and finally start and make over payments on our mortgage.
2017 wasn't the easiest of years when it came to money. We were left with some debt from my husbands old business and a smallish amount on a credit card and a couple of store cards. It's been a slow slog to try and bring them down to a less concerning amount but they still feel like a weight on our shoulders.
2018 should see us debt free, other than our mortgage and our PCP car payment ( though I suppose this is technical rent as we have no intention of purchasing the car at the end of the term).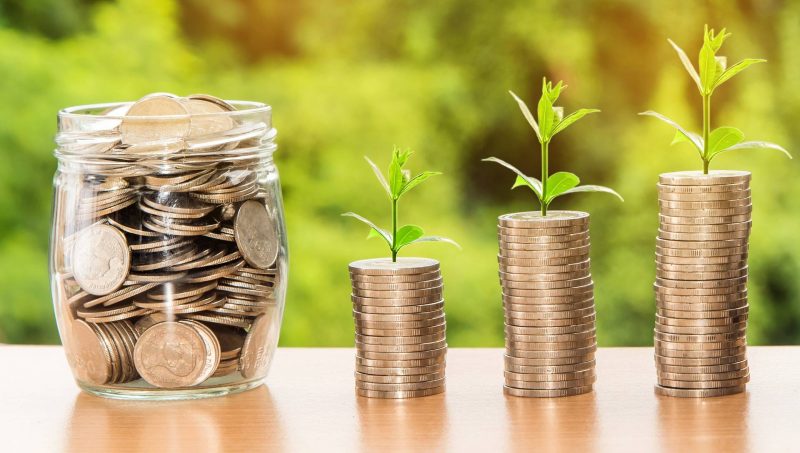 Once our debt is gone I'd like to start and make significant over payments on our mortgage and increase our monthly savings. Our mortgage is low and it's something we should have started to do a few years ago but it's never happened. I would like to pay at least £100 extra each month which will slowly reduce our balance. I think it's a manageable amount and hopefully something we could increase as the year goes on.
I would also like to save more. I save a small amount directly from my monthly wage at work and we have a small amount in Premium Bonds but I would like to create an emergency fund which means we worry less about any unforeseen expense like problems with the house, car or maybe when I come across that cheap trip that just HAS to be booked!
Newcastle Building Society are launching a savings account exclusively for people like us who live within a Durham postcode area. It's a 6 month ISA which can be opened with a minimum of £500, offering an interest rate of 1.25% and can be opened exclusively inside the Durham branch.
They've opened a brand new branch and financial advice centre in Durham, a brighter, more modern branch which is better equipped to help people with their finances. It sounds like something that will really help Hubby and I kick start our savings for 2018. Newcastle Building Society want to help local people in the Durham area create a better financial future, starting in 2018.
We're hoping that if we manage to meet our financial goals for 2018 we might be able to book a very special trip to see them man in red in Lapland!
The new Newcastle Building Society branch is situated on Saddler Street, replacing the premises on Elvet Bridge. It has improved access to services, information and advice, as well as improved meeting spaces to discuss all aspects of personal financial planning. Local companies have been employed to carry out the work, including Newcastle-based MWE Architects and CCTV and door access systems installed by Data Fire & Security in Westerhope.
Newcastle Building Society are also hosting a treasure hunt in partnership with the Northern Echo, which kicks off today (25th January) and runs until 17th February. Entrants can download an interactive map on your phone and follow the clues to locations in Durham.
When you find the final location, take a quick photo and upload it to Facebook or Twitter, tagging Newcastle Building Society and using the hashtag #NBSDurhamTreasureHunt. You'll then be entered into a prize draw to win £500. It's something fun you can do as a family and gives you the perfect reason to explore the beautiful city of Durham. The lucky winner randomly from all valid entries on Saturday 17th February at the official opening event inside the new branch at 11.30am!
If you're not lucky enough to win the treasure hunt, why not try your luck on the competition below? Newcastle Building Society are offering one of my blog readers the chance to win a £50 Amazon voucher. To enter, just complete the Gleam form below.
Newcastle Building Society/Amazon

This post was sponsored by Newcastle Building Society.