The garden is one of the most fun places for your child to explore, discover nature and get mucky! It's a great place for them to burn off energy and have fun but I think sometimes it's a bit of an after thought when it comes to child proofing.
Kids tend to leave nothing undisturbed and before you know it, they've fall into something, cut a finger or put one of those pretty red berries in their mouth!
As soon as your child is old enough to venture outdoors to play, making your garden safe should be high up on that 'to do'list.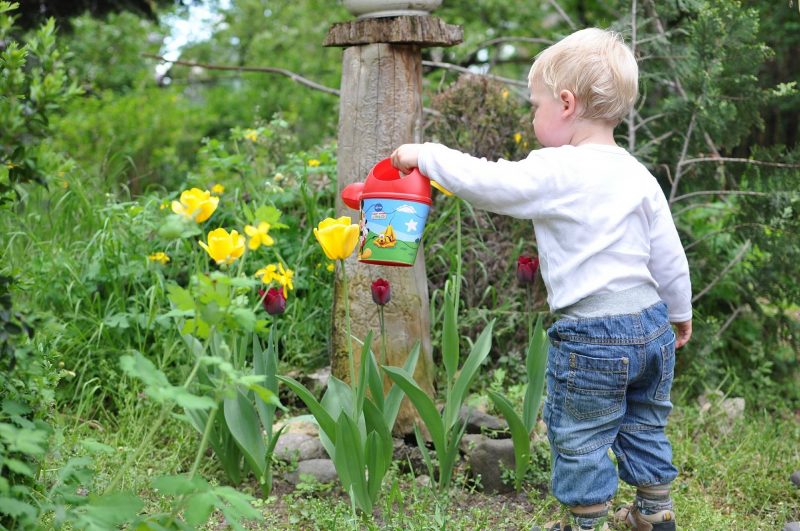 Make sure gates and fences are secure
If you've already got a fence, ensure each panel is safe and securely attached. Gates should have a child proof lock so they're not easily opened, this will help keep your child safe inside and keep any potential visitors outside.
When we had the little man we had a 6 foot gate erected to ensure he was safe inside the garden and could play freely without us worrying he could escape and get onto the road.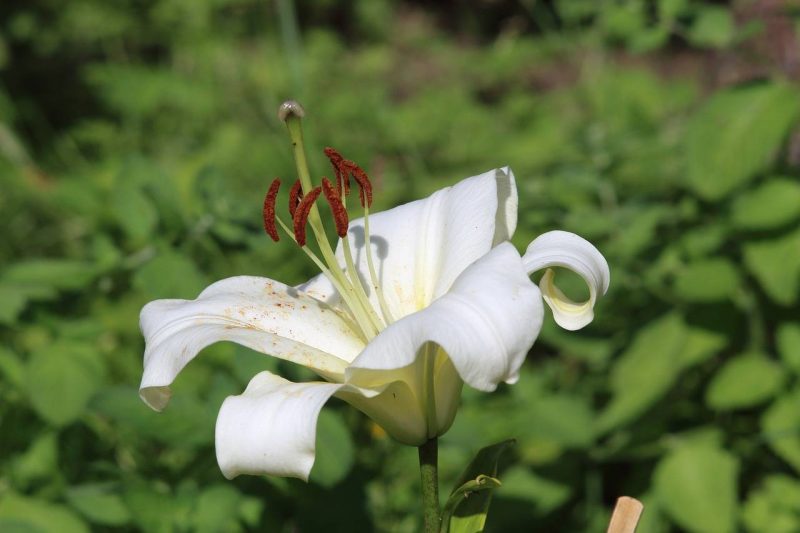 Check plants and shrubs
A lot of garden plants and shrubs such as Lillies, Rhododendrons and Mistletoe are poisonous to little people and can cause serious harm or even death. If you can't identify a plant and are unsure whether it's safe, I would recommend removing it. Plant foods and pesticides are also very dangerous and should be stored in something that can be locked.
Safer surfaces
Children are unsteady on their feet for their first few years, so a safe and even surface in your garden is essential. Ensure any paving is level and you could consider artificial grass if you want a cleaner, flatter grassed area. Artificial grass will allow children to play outdoors all year round, stop them slipping on muddy grass and means they're less likely to bring dirty into the house.
Ponds
Ponds can pose a huge risk to children as they can drown two inches of water or less. If you have a pond and wish to keep it, you will want to keep it safe and secure. If you have space, you could erect a fence around the pond with a lockable gate or cover the water with a safety mesh or grille.
Keep your garden tools under lock and key
If your child is anything like mine, they will want to touch every single tool you own! It's important to keep your tools safely out of reach. Sharp things such as lawnmowers and garden forks should be kept off the ground if your child likes to explore.
Create an area just for them
The best way to keep children away from things you don't want them to touch, is to create their own special space. If you have the space, make a safe and fun area just for them. The little man has a lovely space in our garden with lots of toys and a climbing frame. He tends to play here and leaves anything a little bit naughty alone.
Collaborative Post