I think there's something quite magical about the Winter months for children. Crisp early mornings with a blanket of frost covering everything, chilly afternoons snuggled up on the sofa and if we're lucky, being able to make snowmen or have snowball fights outdoors. It also means Santa arriving isn't too far away.
However, the colder weather means you'll need weather appropriate clothing and footwear. There's nothing worse than cold, wet feet and a miserable toddler.
I've put together a selection of my favourite Winter footwear for toddlers from Spartoo.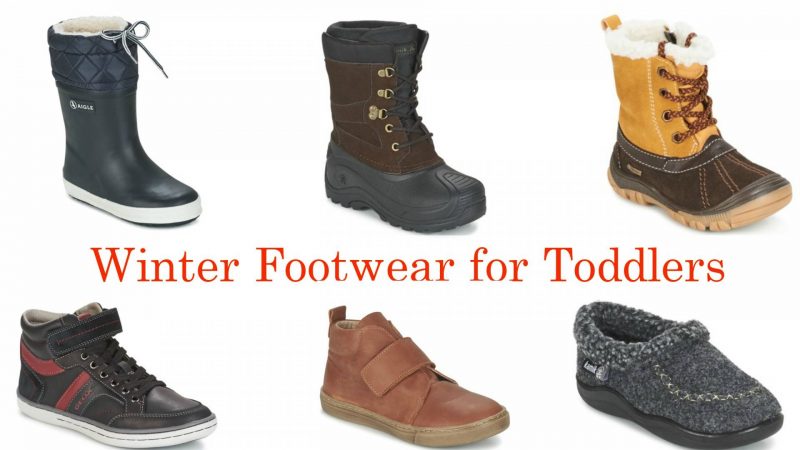 I love the Aigle Wellies. They have a super cosy synthetic double sheepskin lining to keep little feet warm and the drawstring top will prevent snow or rain getting inside. We actually have them and I think they're probably the best Wellies that the little man has ever had.
The Kamik Nation JR also look like the perfect Winter boot. They're completely waterproof and look really stylish. They have non-slip synthetic sole so are perfect for wearing when little people are playing in the snow.
Primigi Flen-E Gore-Tex boots look amazing. They have a leather upper and are lined with warm wool. I love the brown and mustard colours and the fact they're waterproof. They'd be perfect for a trip somewhere like Lapland or even just for making a snowman in the garden.
Even if your child isn't playing in the snow, they're still need some footwear suitable for the cold weather. The high top Geox Garcia trainers are comfortable and trend with a rubber outer sole. They're perfect for the whole year round.
I love the look of the Citrouille et Compagnie Fojamo leather boots too. They've a gorgeous vintage look to them and look some comfortable. They'd help to keep little feet warm and protected on colder days.
Let's not forget how important a pair of cosy pair of slippers are, especially after a morning playing outdoors in the freezing cold. The Kamik Cosy Cabin slippers are fab. They have a warm sheepskin lining to off comfort and warmth for your little one. We have these ones too and I honestly wish I could squeeze my feet into them, they're the cosiest slippers I've ever seen.
Have you found the perfect footwear for your little people this year?