When you think about taking a family holiday with the kids, often you focus on the good, like experiencing new cultures, sights, foods, and attractions, but what doesn't always pop into your mind is the sheer frustration you may experience when you travel with young kids. Airline travel, in particular, can be extremely trying, as it can cause stress, fear, and anxiety in little ones which just snowballs and creates a giant mess of problems for all.
Well, it seems as though many airports around the world are recognising these travel issues that parents experience and they are trying their best to lessen the issues. Birmingham Airport is one of those that has a number of features, which are ideal for parents to take advantage of and hopefully make travel smoother and more enjoyable for all. So, what exactly is Birmingham Airport doing? Let's take a closer look.
It Starts with Parking
Before even stepping foot inside the airport, travellers need to first deal with getting to the airport and finding parking. There is absolutely nothing worse than arriving at the parking lot only to find it's full, or it costs an absolute arm and leg to pay at the gate. This is exactly why parents and anyone flying out of Birmingham Airport are choosing to explore options via birminghamparking.com, which aims to make Birmingham Airport parking a breeze.
The way it works is that you can choose one of the company's many services and essentially book your parking in advance. What this means is that you are guaranteed a spot when you arrive, and it saves you a fair amount of money off the price of parking at the gate. What family couldn't do with a little cost saving?
Some of the company's most popular services include an airport meet and greet, greet advance, drop and go meet and greet, and park and ride. While anyone can find a benefit in this service, parents of young children especially find it helpful.
Family-Friendly Dining On-Site
How many airports have you travelled through, only to search in vain for a restaurant that is family-friendly? Sitting at the sports bar waiting for your flight isn't exactly ideal with young kids. Again, this is something that Birmingham Airport is aware of, and that other airports would also do well to recognize. They offer family-friendly dining that will ensure the kids are "topped up" if you will, before stepping on your flight. This can save a whole lot of complaints and whining in-flight.
Changing Facilities On-Site
Because you have to show up for your flight fairly early, there's a good chance your little one will need a change or two before boarding the flight. Again, the airport recognizes the need and provides a number of changing facilities scattered throughout the airport. Baby formula can also be pre-bought online so that you can pick it up when you arrive and not have to bring it with you and deal with taking it through security.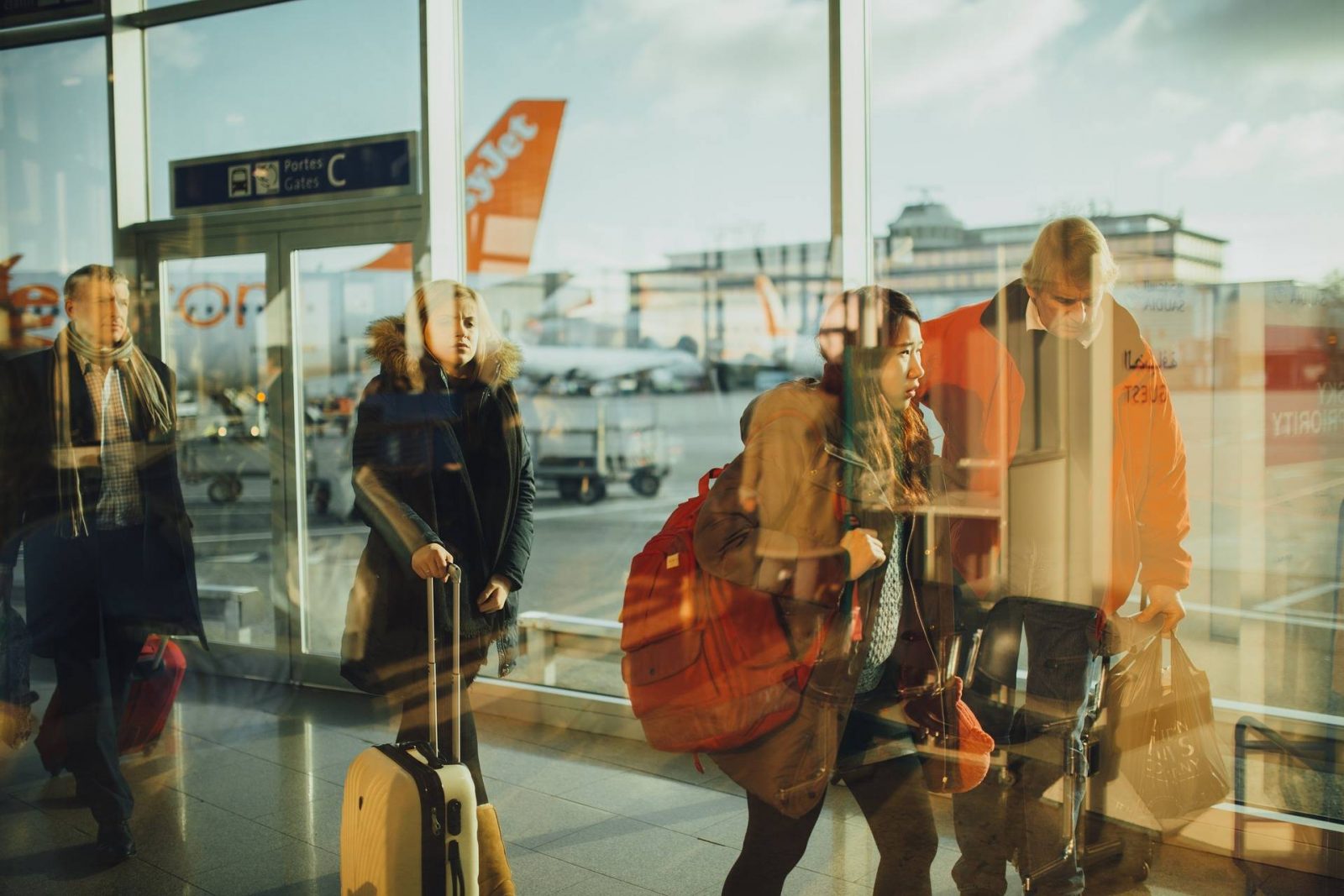 Make Use of the Express Lane
The airport also has an Express Lane that will take you through security much faster, which is ideal for kids who tend to get impatient while waiting.
Additional Ways Parents Can Ease the Stress of Travelling
While these are all great features of Birmingham Airport, parents can also take things further and follow a few simple tips that will make travelling with young kids easier.
The first tip is to give yourself more time than you think you will need. Chances are that time will get eaten up along the way, so why not allow extra from the start so you aren't rushing and feeling panicked about making your flight on time. As for how much time you want to give yourself, it's always a good idea to arrive at least 90 minutes in advance of a domestic flight, and you can almost double that for international flights. Check with the airport and airline in advance and see what their exact recommendation is. Make sure you pack the essentials in your personal carry-on. Essentials include nappies, wipes, a travel-sized change pad, some spare clothing, a soother, a favourite toy, and their bottle. For women who tend to carry a purse as their "carry-on item," you may want to go with a backpack instead. You will fit more essentials in it and it will be easier to carry. Just make sure it fits with the airline's size and weight regulations.
It's also wise to be picky about the flight times. If possible, schedule a flight during naptime or bedtime so that hopefully kids will end up sleeping for a good portion of the flight.
Travelling with young kids, especially by air can often be quite stressful and frustrating for parents. This is exactly why airports such as Birmingham Airport are hitting such high notes with families and recognising that there are ways to make the process smoother for all.
Collaborative post