Collaborative Post
Autumn may be close by, but that doesn't necessarily mean it's the end of holiday season. In fact, cheaper deals and the prospect of fewer tourists inspire many people to plan their family vacation later on in the year.
Very often, the only downside of venturing to sunnier climes is long-haul travel – an activity often made more stressful if kids are involved. Organise your journey in advance, though, and you needn't worry about crying babies, toddler tantrums or bored teenagers.
Why not follow our top tips to enjoy a long flight to your destination?
Check costs before you book tickets
You may already know that the charges and regulations involved with taking your baby on board a flight tend to vary with each airline. As different firms have different rules, you'll want to research the market – and choose the company that best suits you and your baby's flying needs. While some firms charge extra for passengers that bring baby equipment on board, others don't. As children over two typically receive tickets at a percentage of the adult cost, it's likely that one will offer a higher discount than another. So, before you go ahead and book your family flight, you may want to pick the ideal airline for you.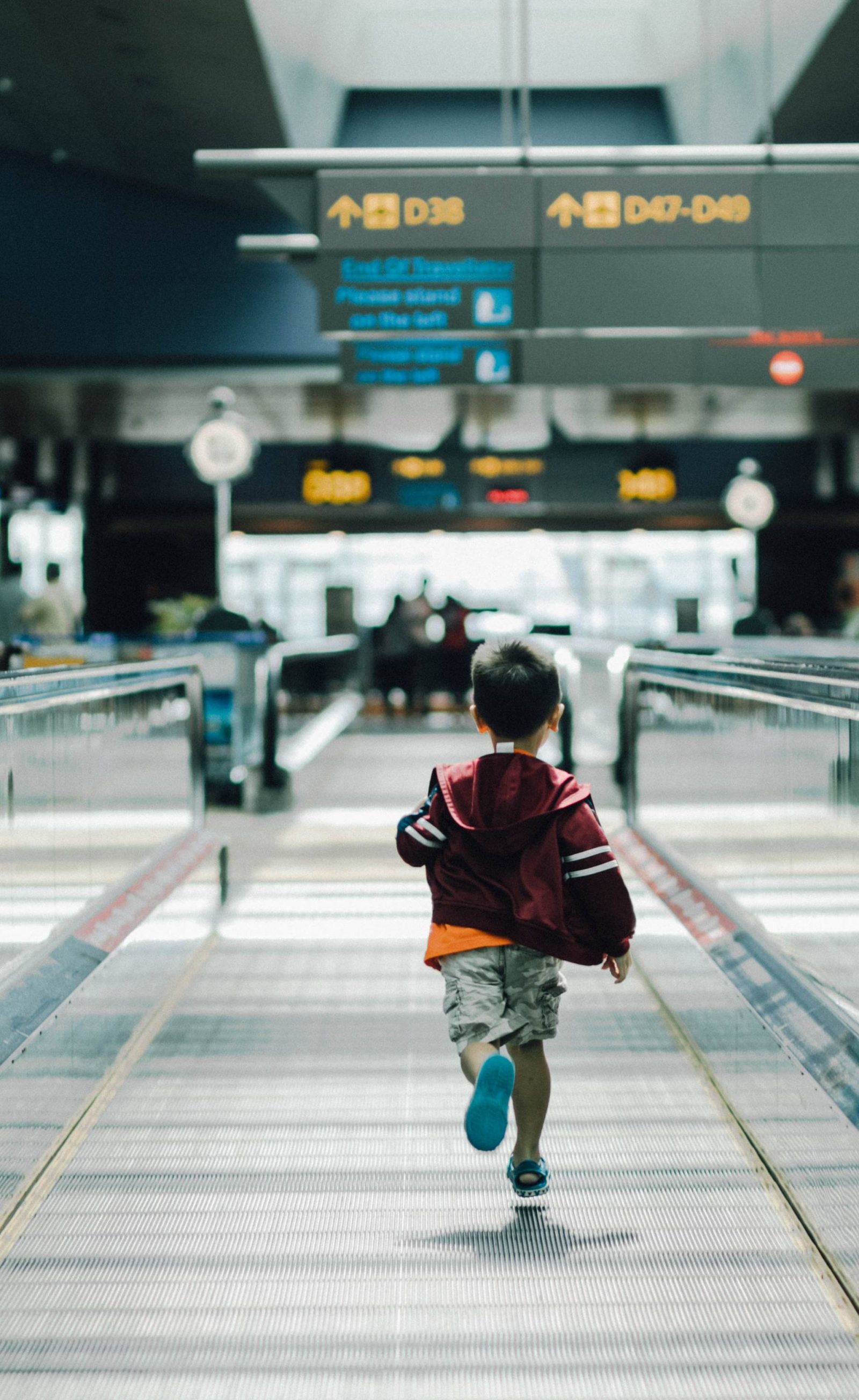 Consider the journey to the airport
Arriving at the airport on time is clearly crucial – but have you thought about how you'll get there? You may feel tempted to just jump in the car and leave it parked in the airport carpark during your trip. Remember, though, that this typically costs money. Lots of money. And when you're on holiday with the kids, it's vital to save as much as possible. So, why don't you swap the car for train travel? After all, many trainlines specialise in direct services to airports. Thameslink Railway, for example, offers frequent trains to Gatwick. Invest in a Family & Friends Railcard, and you'll be able to cut the cost of your kids' tickets by 60 per cent.
Plan entertainment in advance
Keeping your kids entertained during a long-haul flight doesn't have to be as tricky as it sounds. Actually, it can be pretty easy – so long as you pack effectively. To get started, list your kids' favourite gadgets. Do they love to read? If so, why don't you bring books by their favourite authors that they haven't read before? Because it's new, they'll be intrigued by the story, and so it will be easier to keep them focused. Give them a couple of audiobooks, and they'll likely be entertained for hours. If your children are a bit older – say in their teenage years – you could get them a power bank or portable charger (or both!) before boarding the plane. That way, they'll be able to avoid boredom throughout the journey – and in turn, you can prevent any complaints or arguments from breaking out.
Don't panic if your baby starts to cry
Babies cry. It's a fact of life. However, if you've been the target of tuts and sighs as your baby's screamed a bus or train carriage down, you're not alone. Obviously, you can't stop your little one from crying – but you can help them to calm down. You'll most likely already have a few tricks up your sleeve, such as swaddling and rocking.
But have you tried using a white noise machine? Rhythmic whooshing noises can relax some babies, reminding them of the womb. So, how about trying this out with yours before you go away? If it works, you could invest in a mobile version of this tool for your flight. To further boost your chances of peace, try to book a flight that aligns with your baby's sleeping patterns.
A long-haul flight with kids doesn't have to be stressful – plan it wisely, and it could go more smoothly than you expect. So smoothly, in fact, that you may at your destination before you know it.
Collaborative Post