Product sent for review
The end of the Summer Holidays is closing in fast. I can't believe Big E will be going into Year 1 when he goes back. I'm pretty much sorted with his uniform, school jumpers are ordered, shirts are hanging in his wardrobe and I've even bought new socks. The one thing I hadn't bought, was a pair of school shoes. I hate shoe shopping with children, I have no idea why it's so stressful but it tends to end up with an argument, squashed toes and the inevitable return and replace when we get home and realise they really didn't fit properly.
Jake Shoes came to my rescue this year and have saved me hours of wandering at The Metro Centre and my sanity. They kindly asked if I'd like to take a look at their Back to School range and choose some shoes for Big E.
Jake Shoes is an independent family run, shoe retailer which was set up in 1975. They have a well stocked website and real life shops in Stockport Town Centre and George Street, Altrincham.
They stock well known brands such as Lelli Kelly, Ugg, Converse and Vans but they also stock some of the lesser known brands that you won't necessarily find on the high street, so you're able to pick something a little different, something not every child at school will have.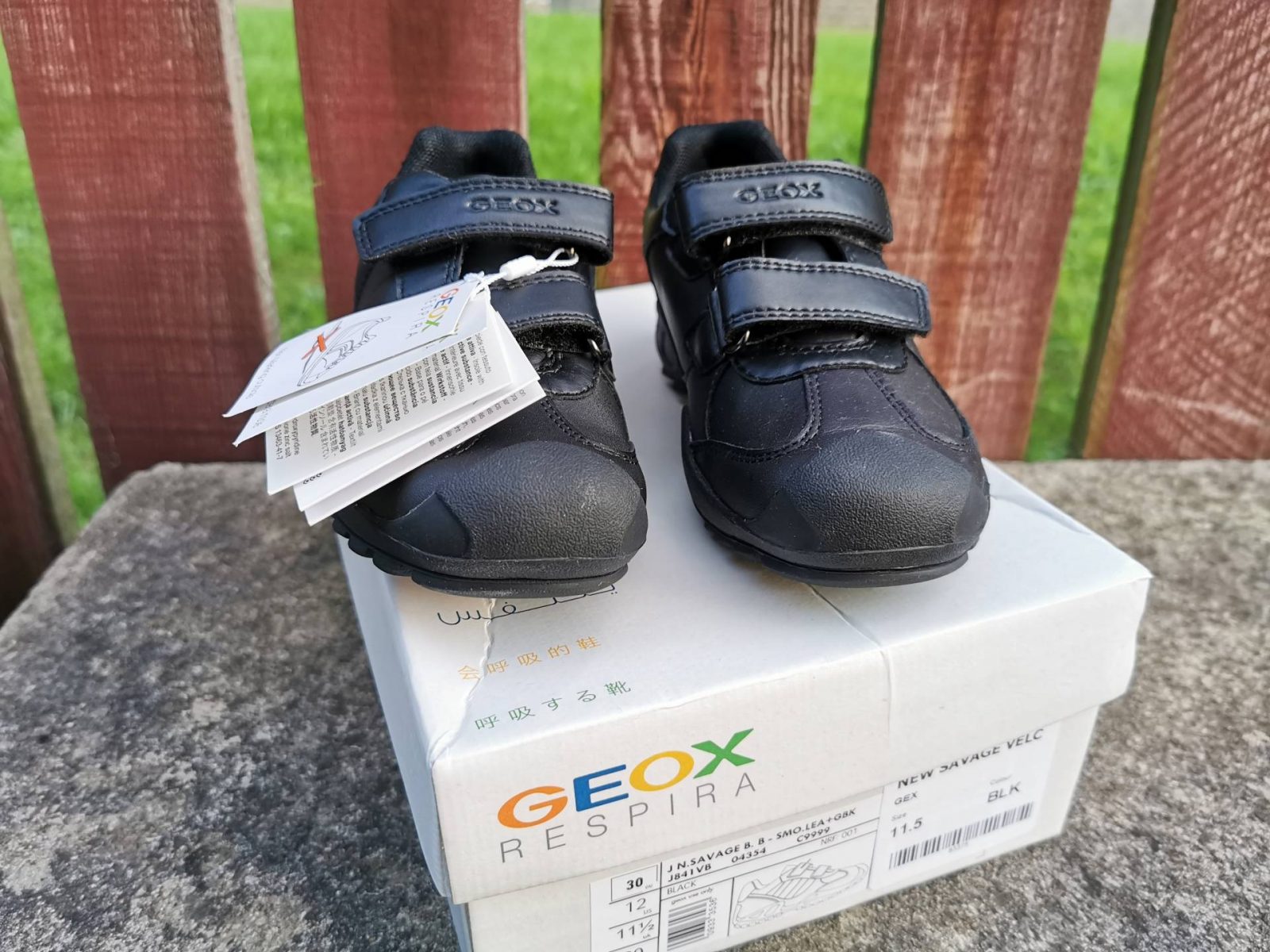 After much deliberation ( they have a great choice of shoes) we settled on the Geox Kids New Savage Velcro shoes in black. Big E liked the Velcro fastenings and I liked the look of the rubber bumper.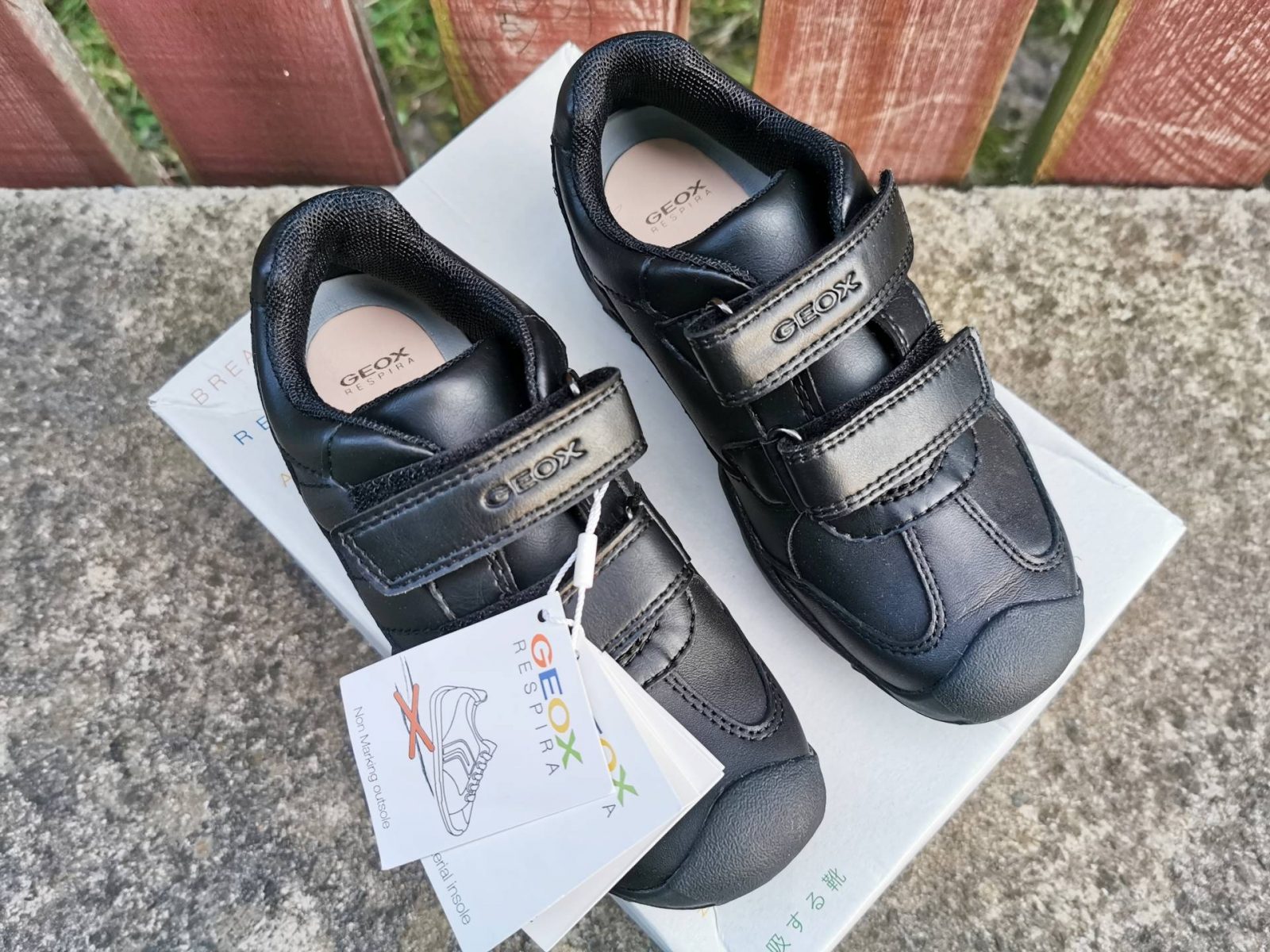 The prices start at £45 and they're available right up to a UK Youth size 5.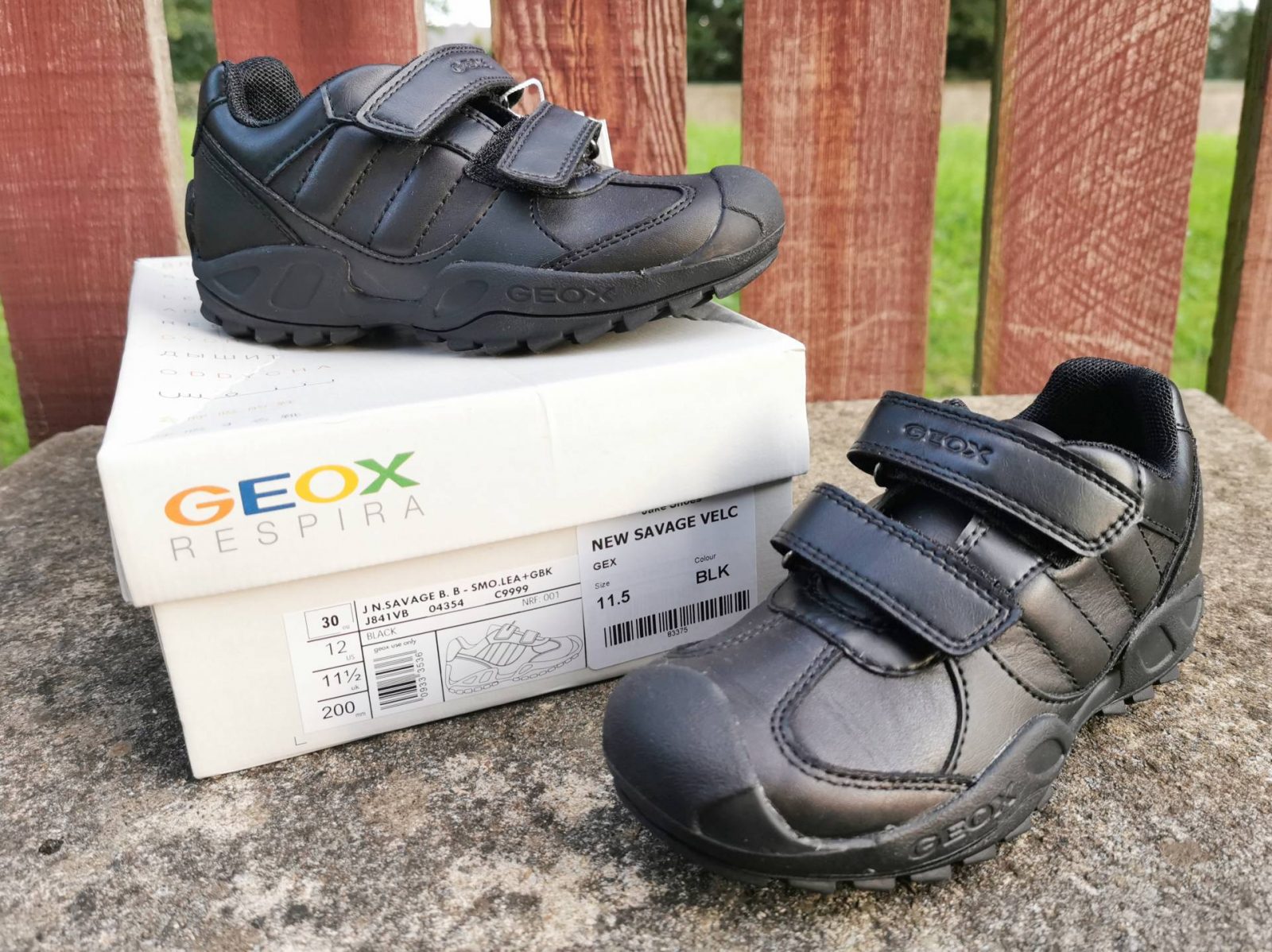 They're made from premium Italian leather and are very rugged and made to last. They look quite chunky but don't feel to heavy or clumpy.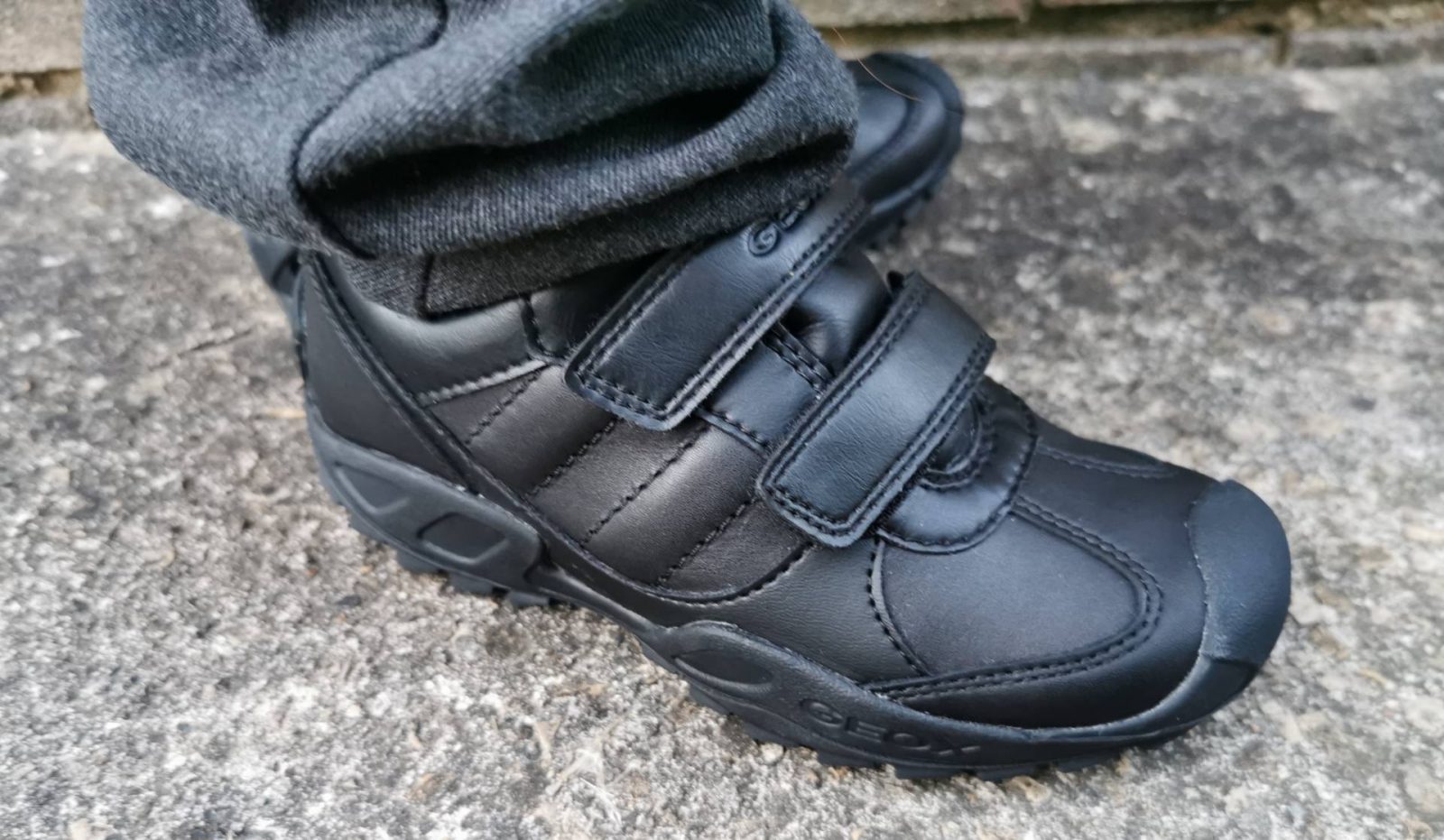 They seem perfect for the child that loves to climb and play. They have two Velcro straps to fasten each shoe which is perfect for Big E. He's still not confident with laces and whenever he wears laces they seem to come loose every few minutes, Velcro means getting changed for PE is a doddle.
The shoes have a thick protective bumper around them which reduces wear and tear and is perfect for preventing scuffs to the front of the shoes if your child has a tendency to scrape their feet in the dirt like mine!
Big E has been wearing his new shoes round the house to ensure they're nice and comfortable for his return to school next week and seems pretty impressed with them. I'm sure the protective bumpers will help ensure they last well and withstand his playing!
Jake Shoes offers FREE NEXT DAY DELIVERY on full-priced orders over £50 and a PRICE MATCH PROMISE, so if you find them cheaper elsewhere – they'll match it!
* Product sent in return for a review