We spent 4 days in hotels in the Lakes last week while the weather was beautiful. We'd put our tent in the car in case we decided to extend our stay but we'd be unable to find anywhere with availability so we were heading home when we stumbled across Baysbrown Farm Campsite in the small village of Church Stile in the Great Langdale valley. We were driving through the village, enjoying the scenery when we spotted a campsite nestled in the valley below us. We didn't particularly want to go home as the weather was amazing. The campsite didn't look to busy so we decided to drive down and ask if they had any availability.
Luckily for us, Baysbrown Farm Campsite don't take bookings, they operate on a first come first served basis only. This is quite rare for the Lake District but actually quite refreshing to see because understandably, pretty much EVERYWHERE else was booked up for the entirety of the Summer holidays. Luckily for us, they had space!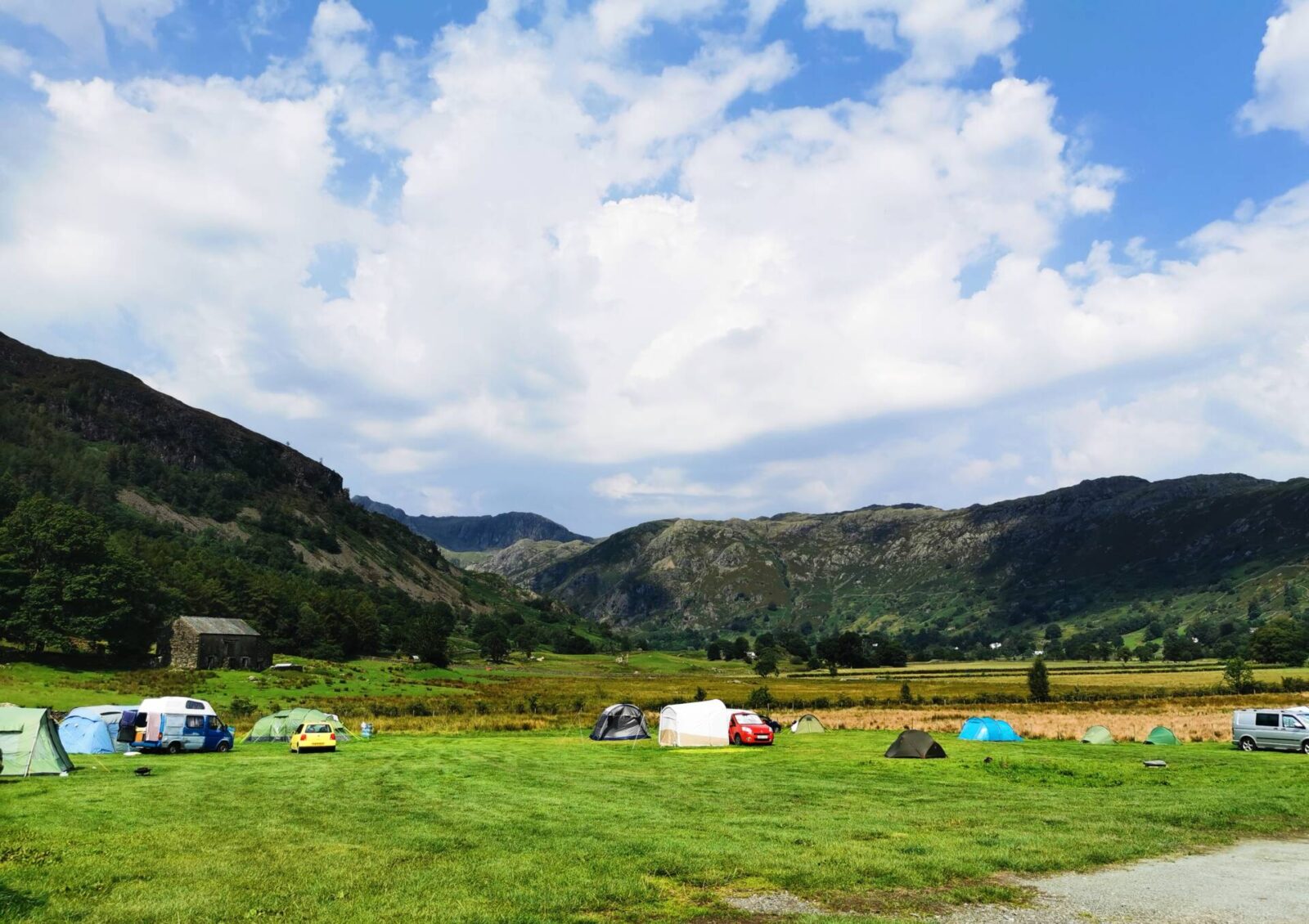 Location
I think the best thing about Baysbrown Farm campsite is the amazing location. Set on a working sheep farm, the campsite is located in the little village of Chapel Stile in the Langdale Valley. Despite the fact it feels males away from anywhere, it's only 7 miles away from the bustling town of Ambleside.
Church Stile itself has a well-stocked, albeit slightly over-priced CO-OP store where you can purchase most camping essentials. There's also a pub called the Wainwrights Inn that serves food but when we passed it looked absolutely rammed, with a queue outside.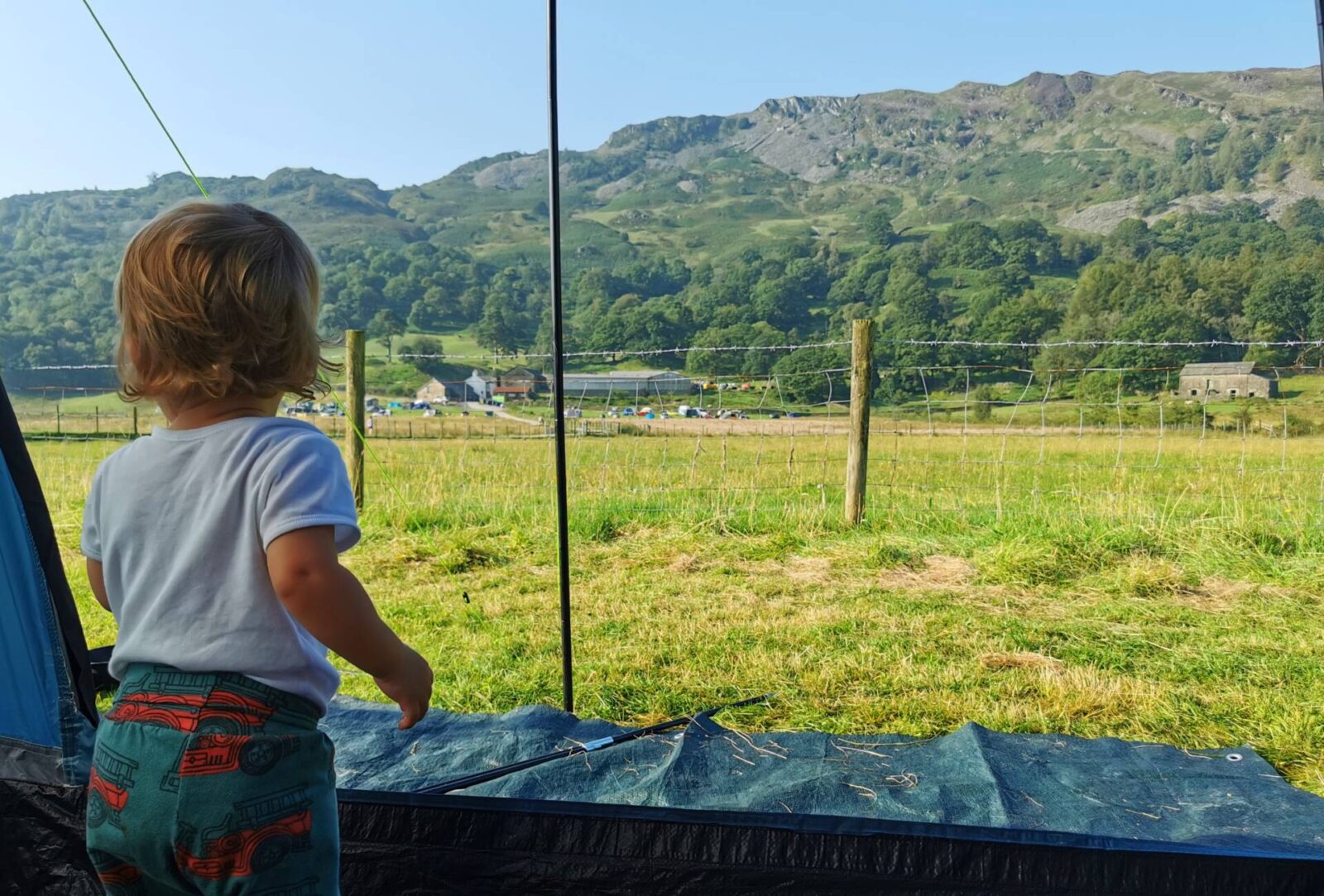 The views from the campsite are amazing. Nestled in the Langdale Valley between Crinkle Crags, Bowfell and the Langdale Pikes there are vast stretches of greenery all around. The location was really peaceful, and tranquil and I could honestly have stayed for the week purely because of the stunning views.
We saw birds, wildlife and we were also lucky enough to see a jet fighter plane practising manoeuvres through the sky, literally just above our head. Big E was very impressed.
We also encountered a about 2 hours of torrential rain on our second day with an accompanying thunder and lightening storm which was very dramatic in the valley … and tent!
Price
Our two nights camping at Baysbrown Farm campsite cost us £50. For The Lake District, I think the prices were pretty good. Prices are charged per person rather than per tent and adult is £10 per night, a child under 15 years is £5 per night. Under 4's are free and I don't think there is a charge for a dog.
There are no designated pitches at Baysbrown Farm, once you've paid for your stay at the farm house and received a ticket you simply pitch your tent where ever takes your fancy.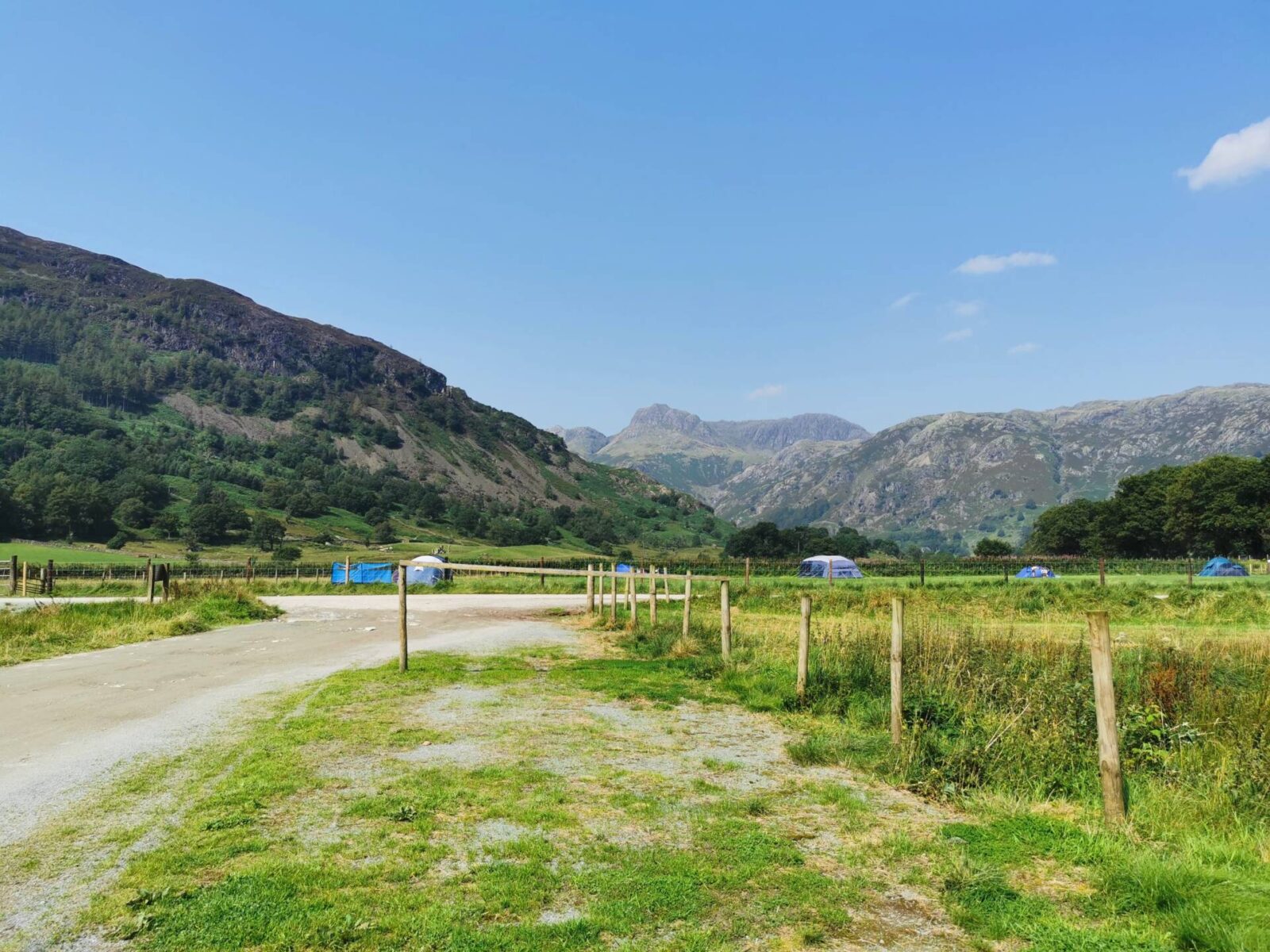 We chose a field right at the bottom of the site which was quite a distance from the toilet and shower block but it seemed much quieter than other parts of the site. There were only 7 tents pitched in our field, all with a good distance between them. The field was relatively flat and didn't cause us any issues during our stay. It did get a little boggy after the bout of torrential rain but other than slightly muddy feet and a few puddles it didn't cause us any issues.
Rules and facilities
The campsite had a brief set of rules printed on the wall outside the shower block and again on a sign post further down the site. I'll be honest, we didn't have any issues with late night noise which I was very grateful about (noisy sites really spoil camping for me). I'm not sure if it was where we pitched our tent or whether it was because a lot of the campers there during our visit seemed to be families or couples who were there walking or bike riding but from around 10pm almost all noise stopped.
Baysbrown Farm campsite is very much a no frills campsite set in beautiful surroundings. The site is pretty much an array of large green fields with a toilet and shower block and a rubbish disposal area.
There's also a washing area with sinks with hot and cold water and an outdoor tap where you can fill up your own water containers.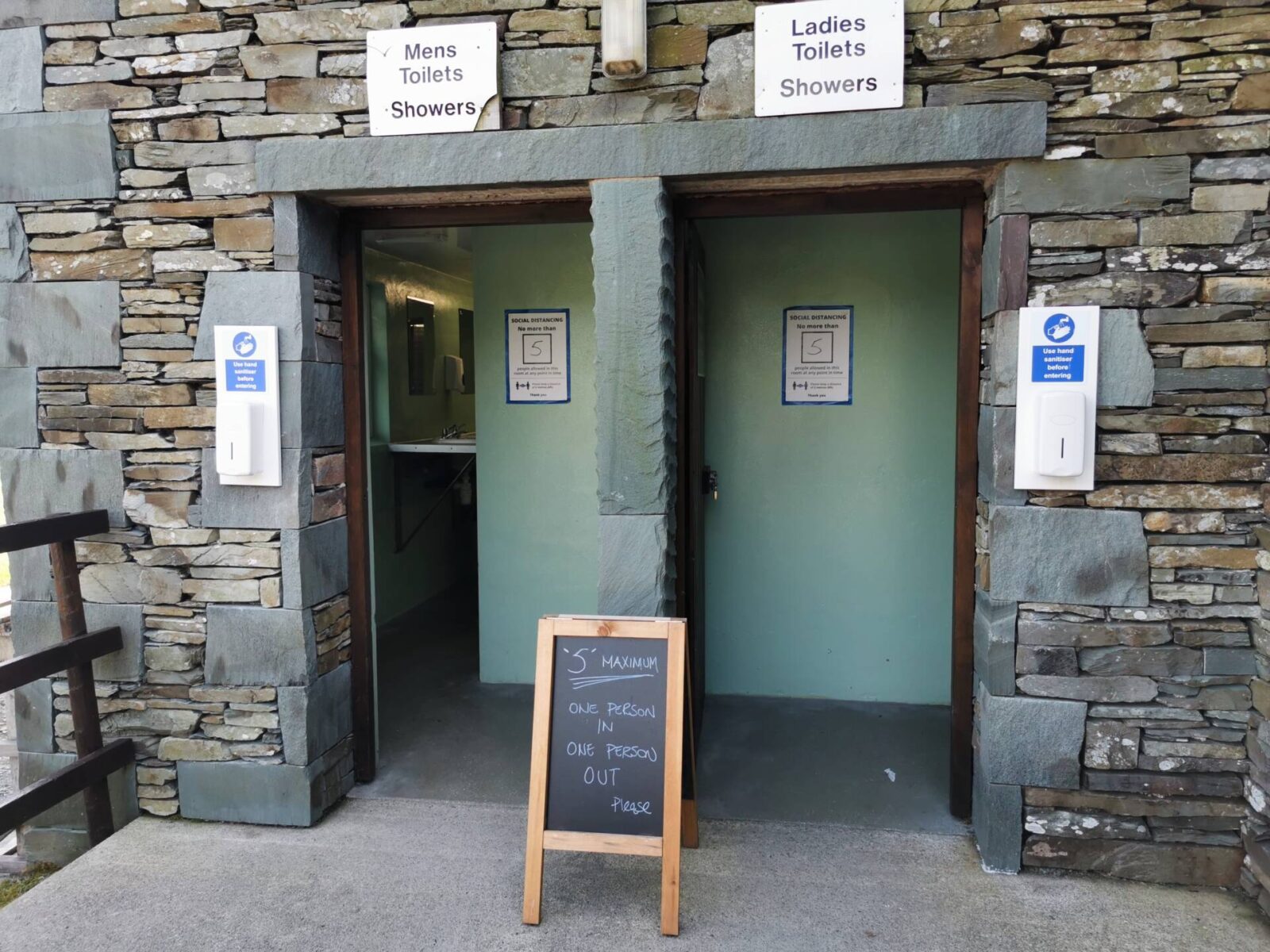 There were signs outside the shower block asking that only 5 people were inside at the same time. This wasn't manned so completely down to how sensible visitors were. We didn't use the toilets or showers during peak times (we've camped too many times before to make that mistake) so we never found them busy during our stay.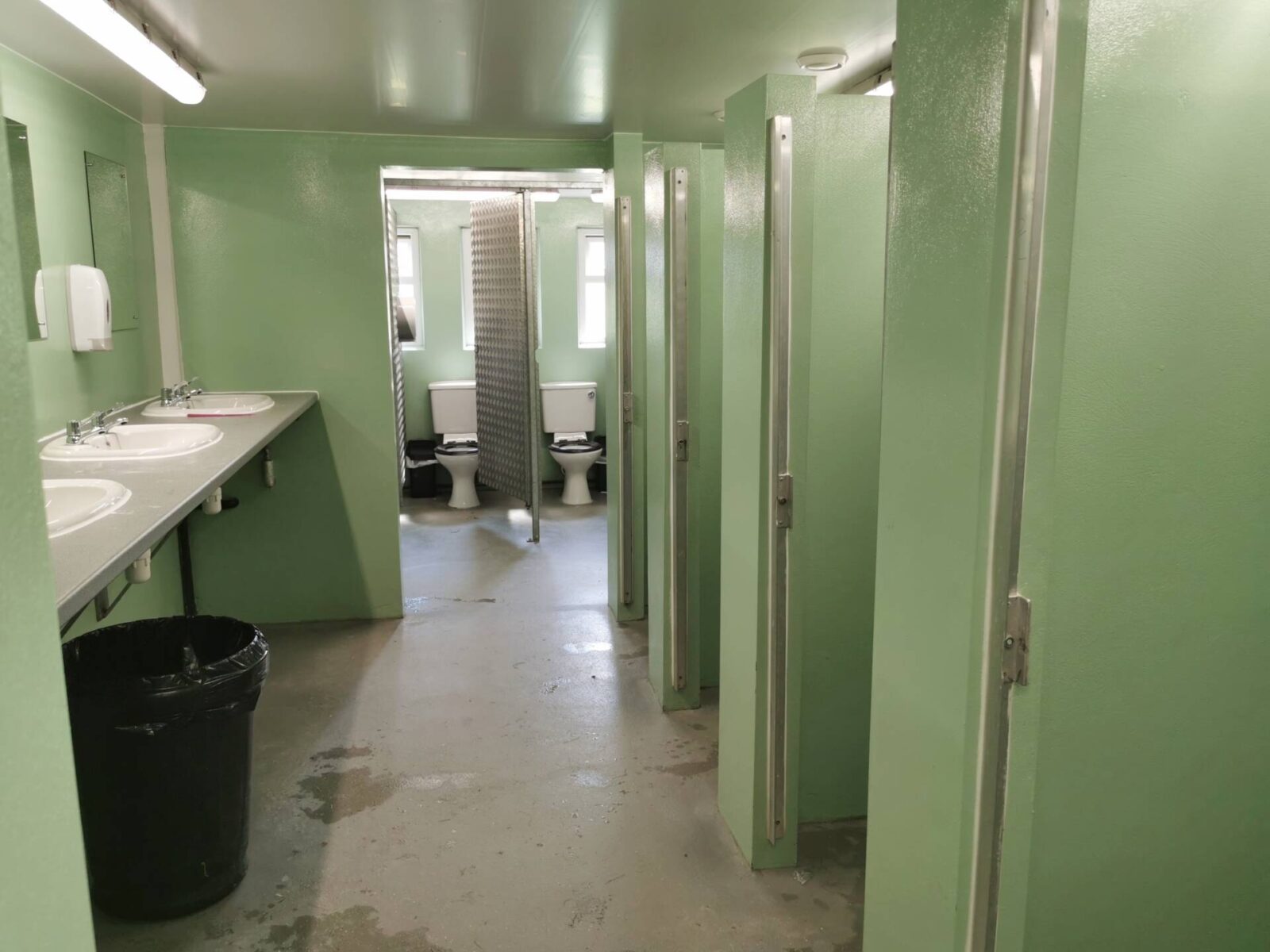 There were separate toilets as well as some at the rear of the shower block but I didn't use them so I have no idea what they were like. Hubby and Big E used the mens toilets and said they were ok but there were short queues a couple of times when they went. I had no issues with the shower block though, whilst not brand new and pristine, they were perfectly adequate and clean and there were never any queues to use the toilet in there.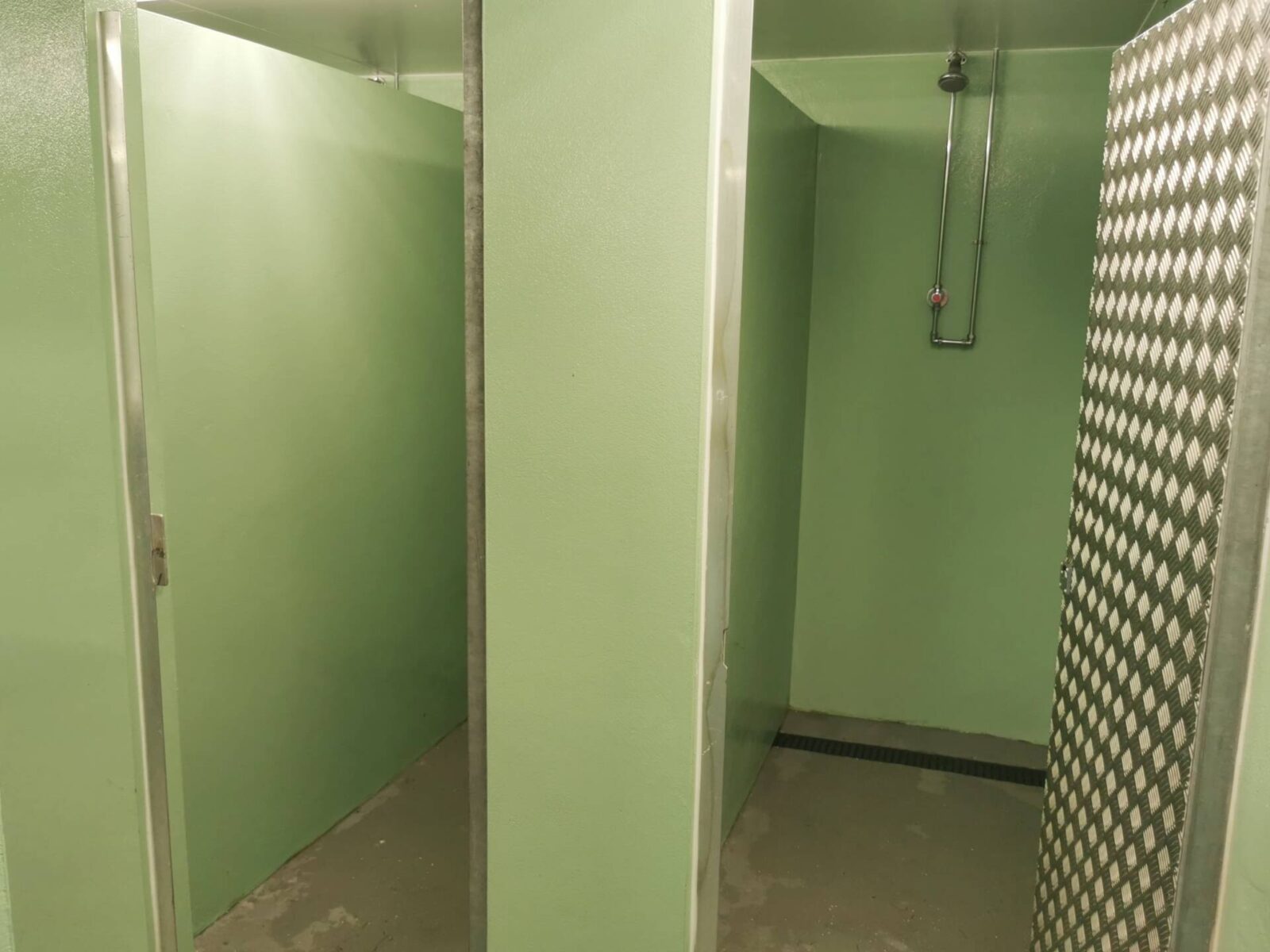 I showered three times during our stay and each time there was plenty of hot water and a relatively powerful shower for a campsite. You do need press the button to start the water around ever 10 seconds which is a bit of a pain but it's not the end of the world. I was grateful that the water was hot and it was powerful enough to wash off soap and shampoo without having to stand under a trickle.
There is no wifi or electric on the campsite (apart from a plug for hairdryers/straighteners etc. in the ladies). We found we had limited phone signal too, we occasionally enough internet signal to pick up emails but not enough to reply on. This didn't bother us at all but worth noting if you can't live without your phone.
The campsite is in a great location for exploring the Lake District but if you're happier exploring the local area and staying near your tent, then the river that runs along the bottom of the campsite is perfect for a paddle or swim.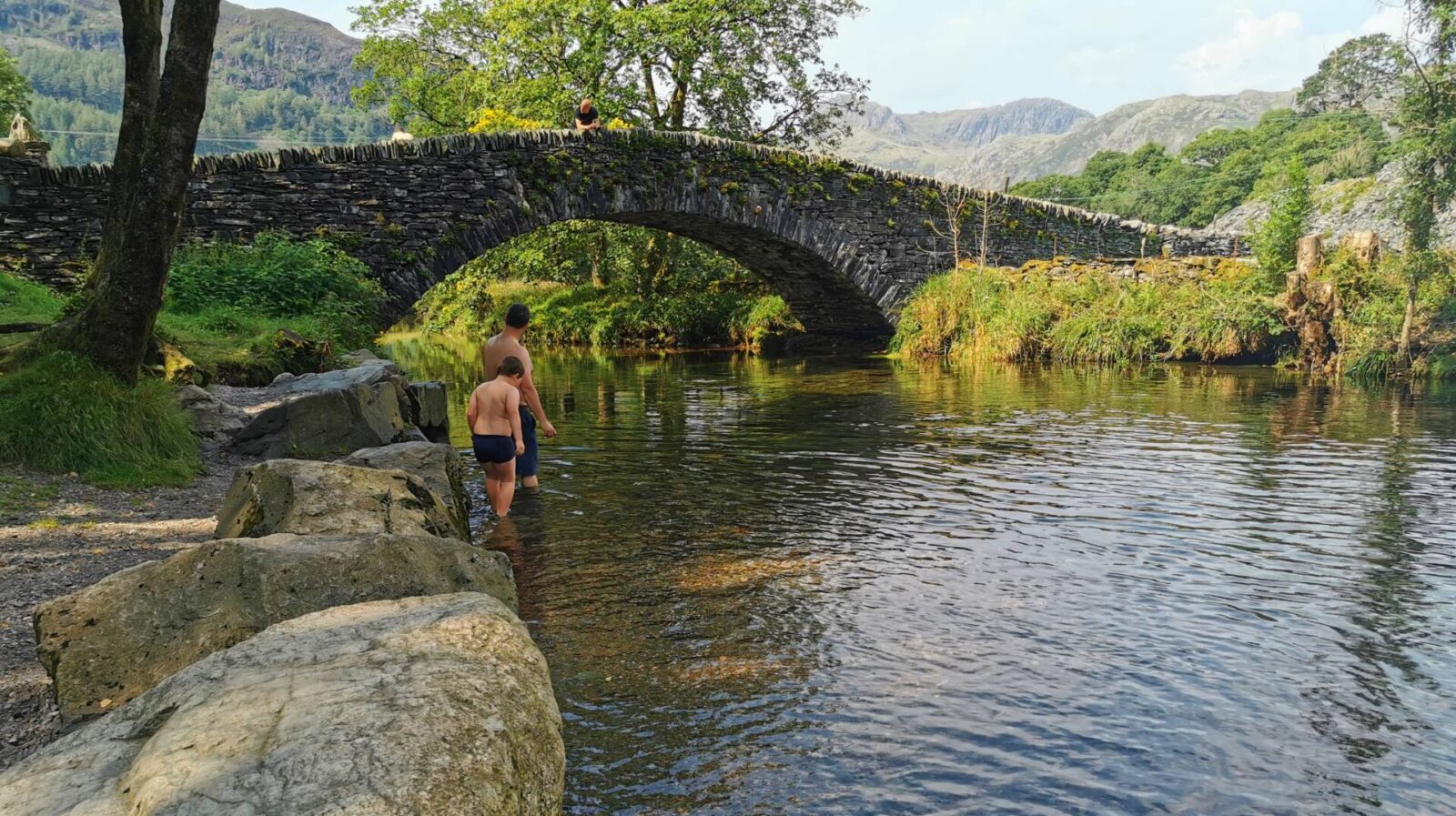 It's deep enough to swim in some spots so make sure you keep an eye on small people at all times. It was a hit with lots of a campers as the weather was so nice.
What we thought
We really enjoyed our stay and had we taken more clothes and supplies we'd have definitely stayed longer. We were so pleased to have stumbled across Baysbrown Farm campsite and will definitely return for another stay.