Press samples sent in return for an honest review
Big E was recently sent some new toys from the Tonka Mighty Metals fleet to add to his vehicle collection. Having played with a collected Tonka toys from a young age, he was very pleased and couldn't wait to get them outdoors.
He was sent the Mighty Dump truck and the bright blue Garbage truck. The trucks are heavy, robust and very well made. Tonka are renowned for their lastability so I know these toys will last for years.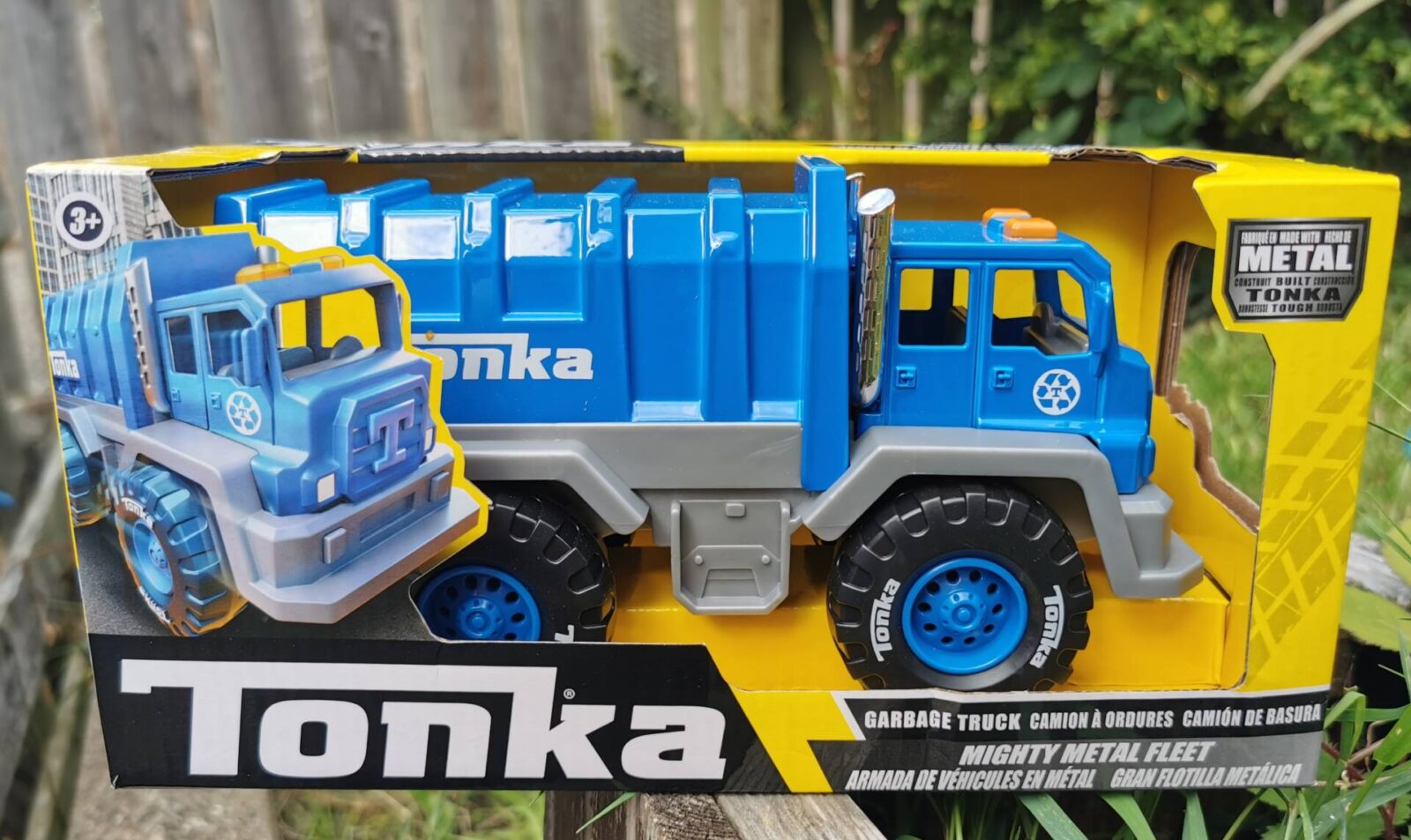 Tonka originated in 1947 in Mound, Minnesota originally created and manufactured by Mound Metalcraft who were manufacturers of garden implements. They started to sell metal toys and this quickly became their primary business.
In November 1955, Mound Metalcraft changed its name to Tonka Toys Incorporated. The name Tonka comes from the Dakota Sioux word "Tanka" or Tonka, which means "great" or "big".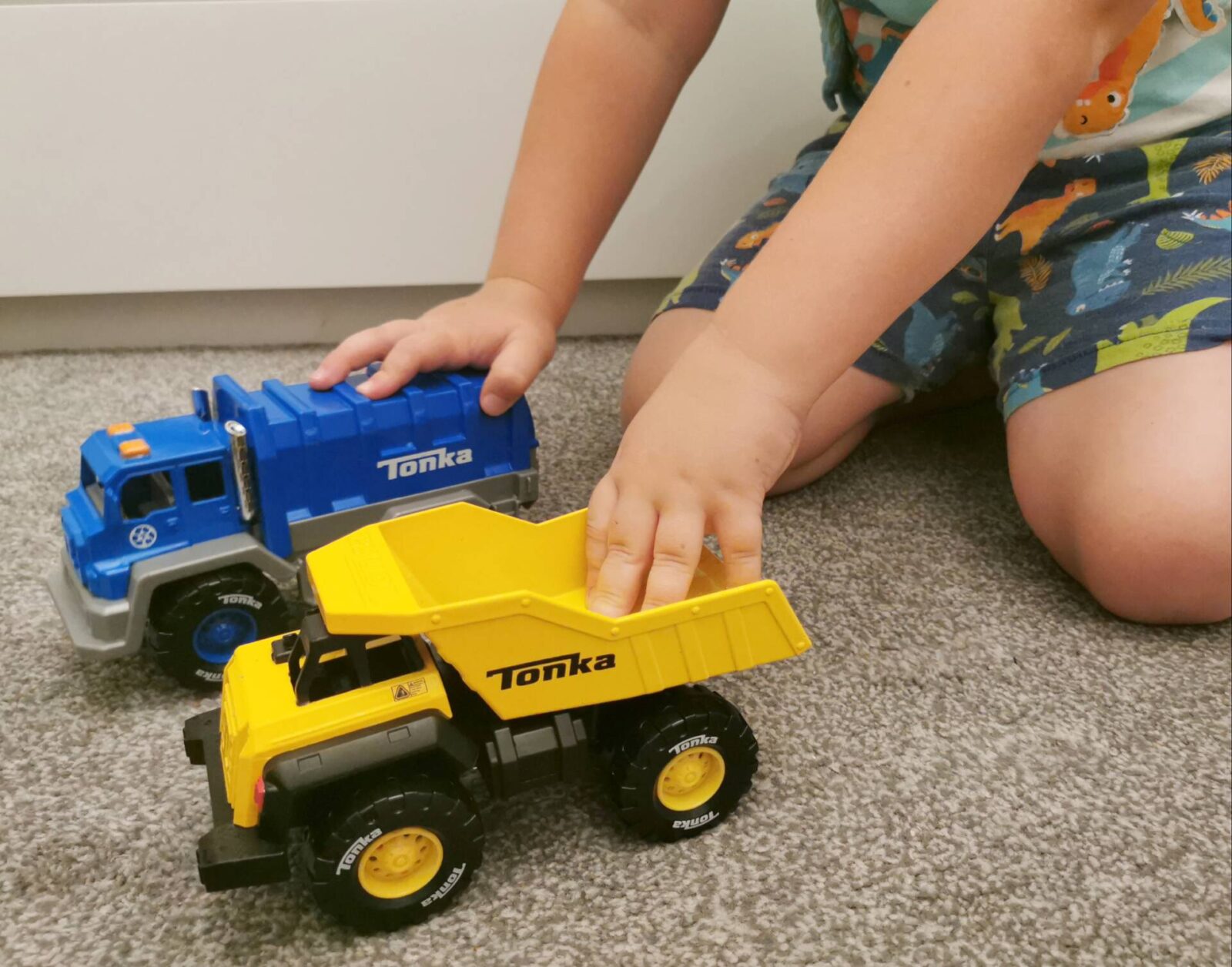 The trucks are brightly coloured with plenty of detail. Big E was very impressed with the thick tread black tyres on both vehicles.
Tonka toys make great toys for both indoor and outdoor play. We love to take them to the beach where they can be used to transport sand, stones and even water.
We usually take our larger Tonka trucks to the beach but it's not always easy juggling two kids, a picnic and a huge array of toys. The smaller sized trucks are a better size for days out as they fit in the car easily and can be carried without too much fuss.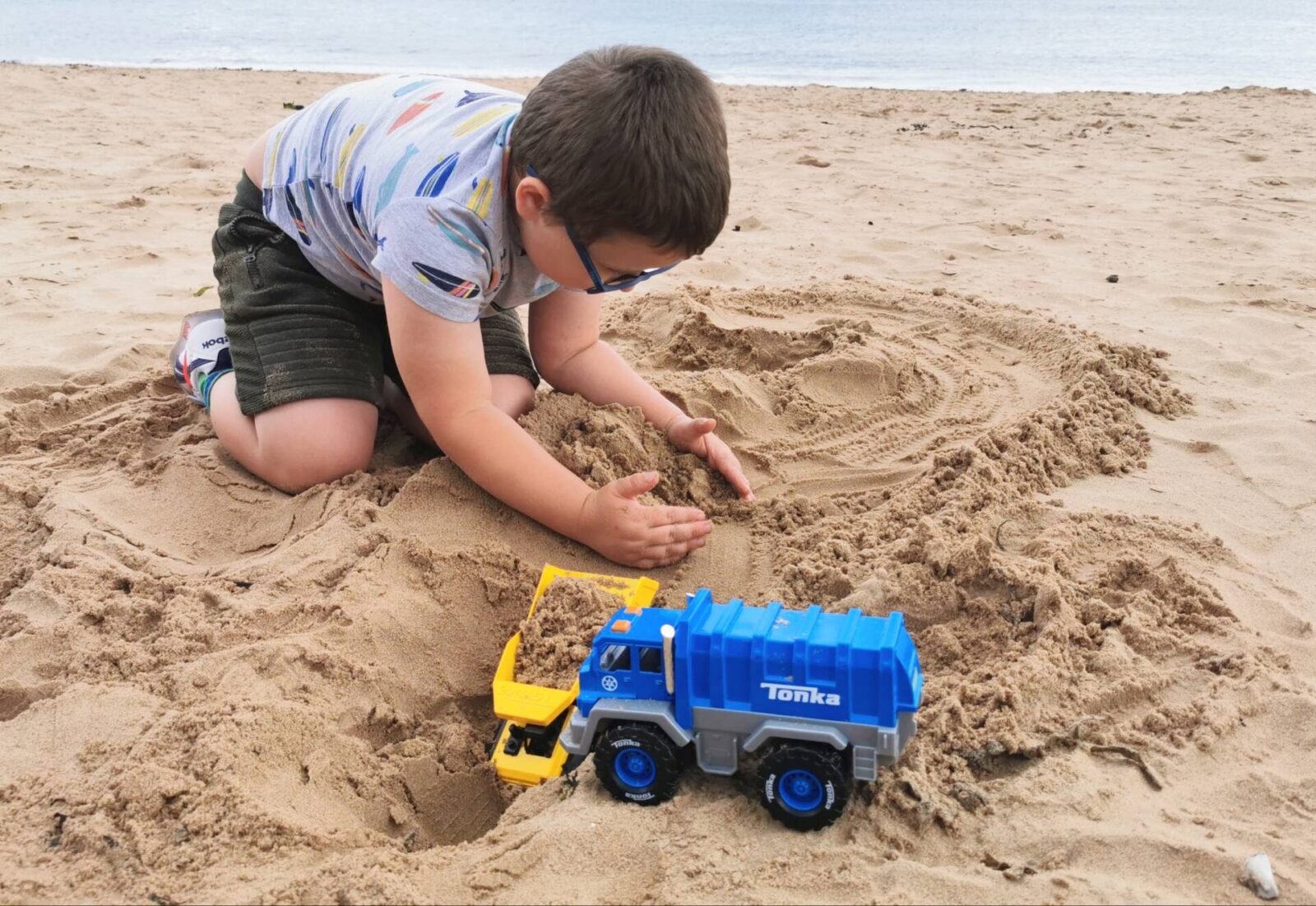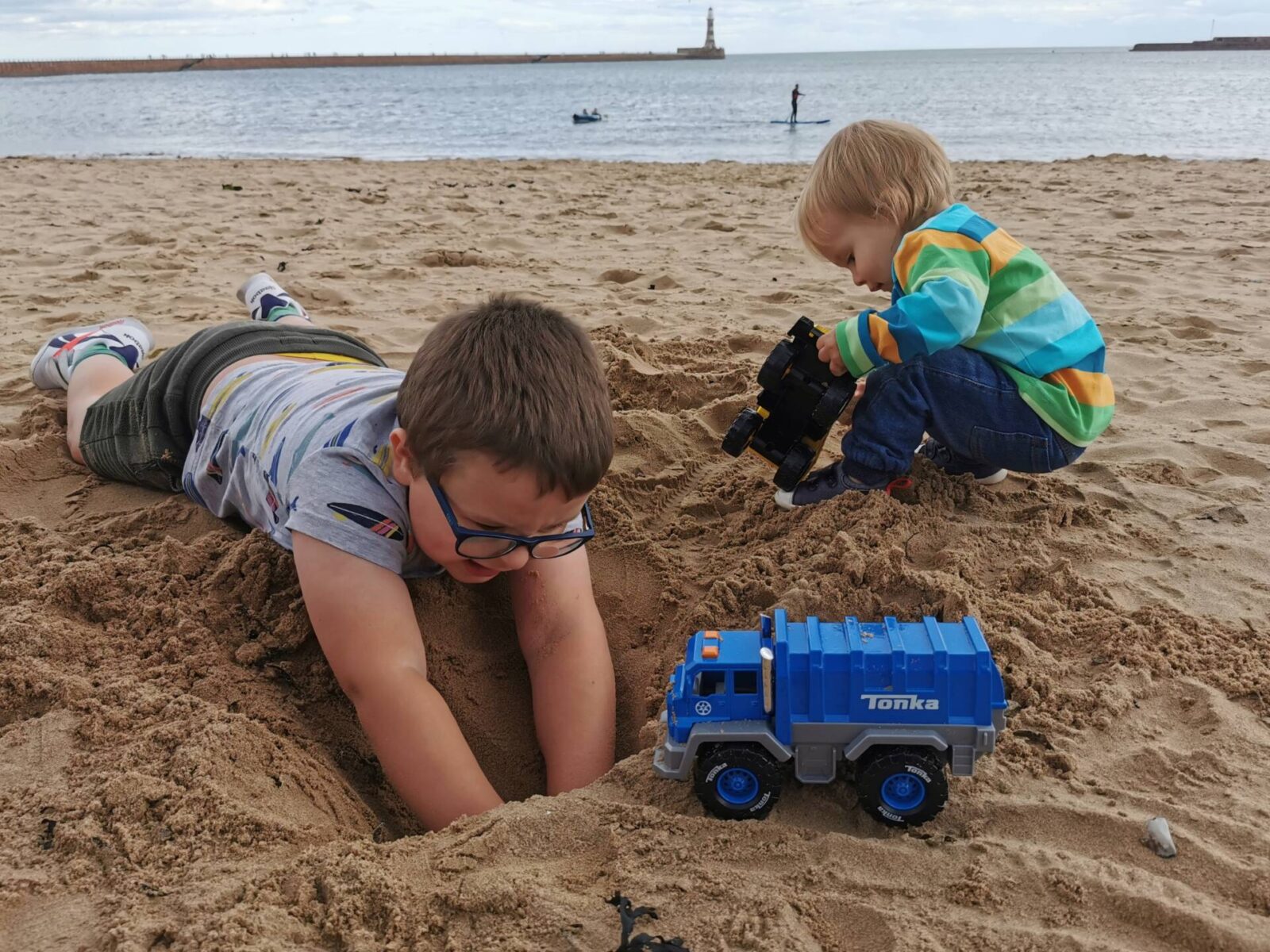 The trucks are suitable for children 3 – 6 years but Little E was very interested in filling up the dump truck with sand and stones and although Big E is 6, I don't see him growing out of them anytime soon.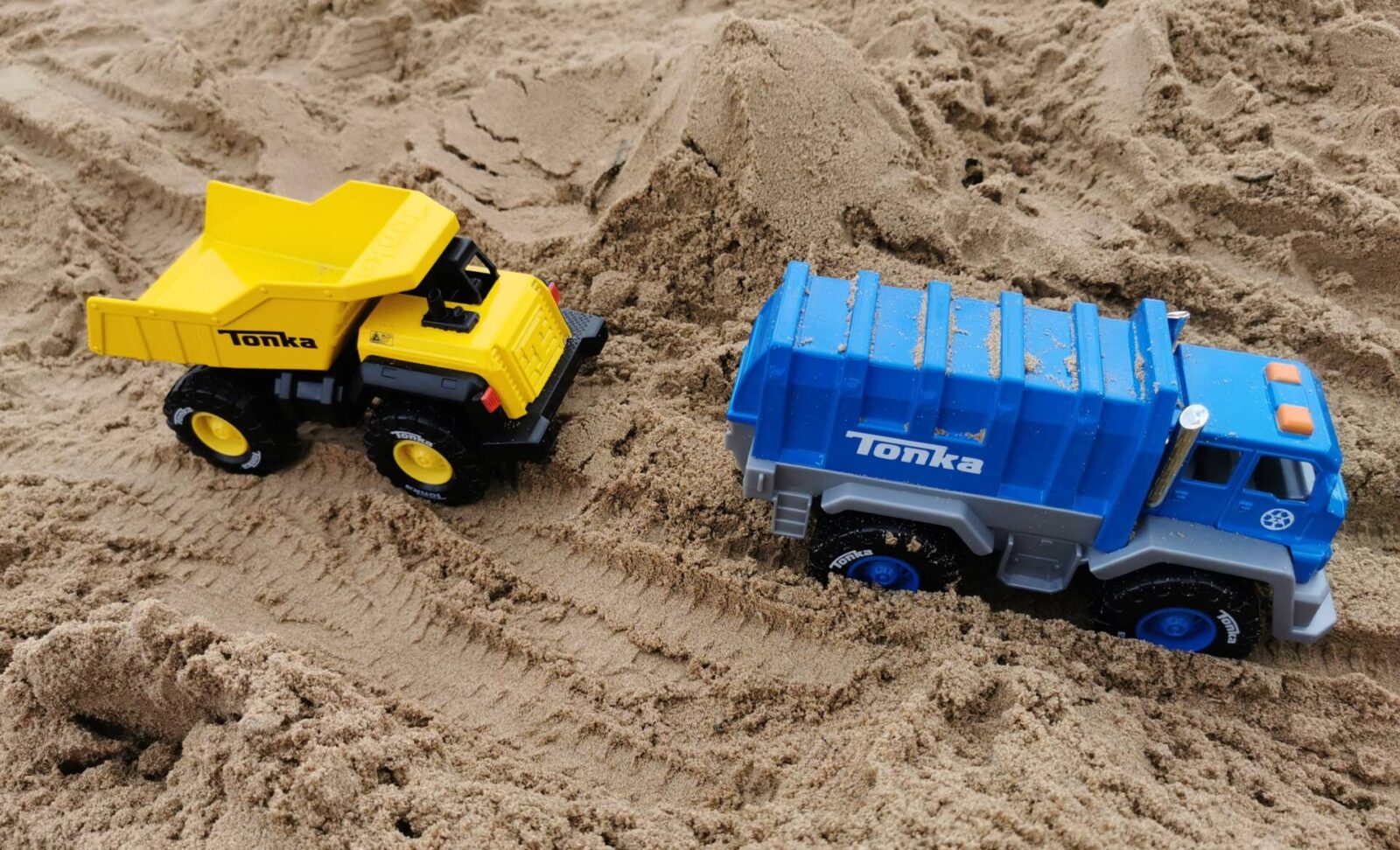 Big E was also very impressed by how well the Tonka trucks make tyre marks in the sand. The wheels are chunky with detailed ridges in the tyres so they show up really well on the sand.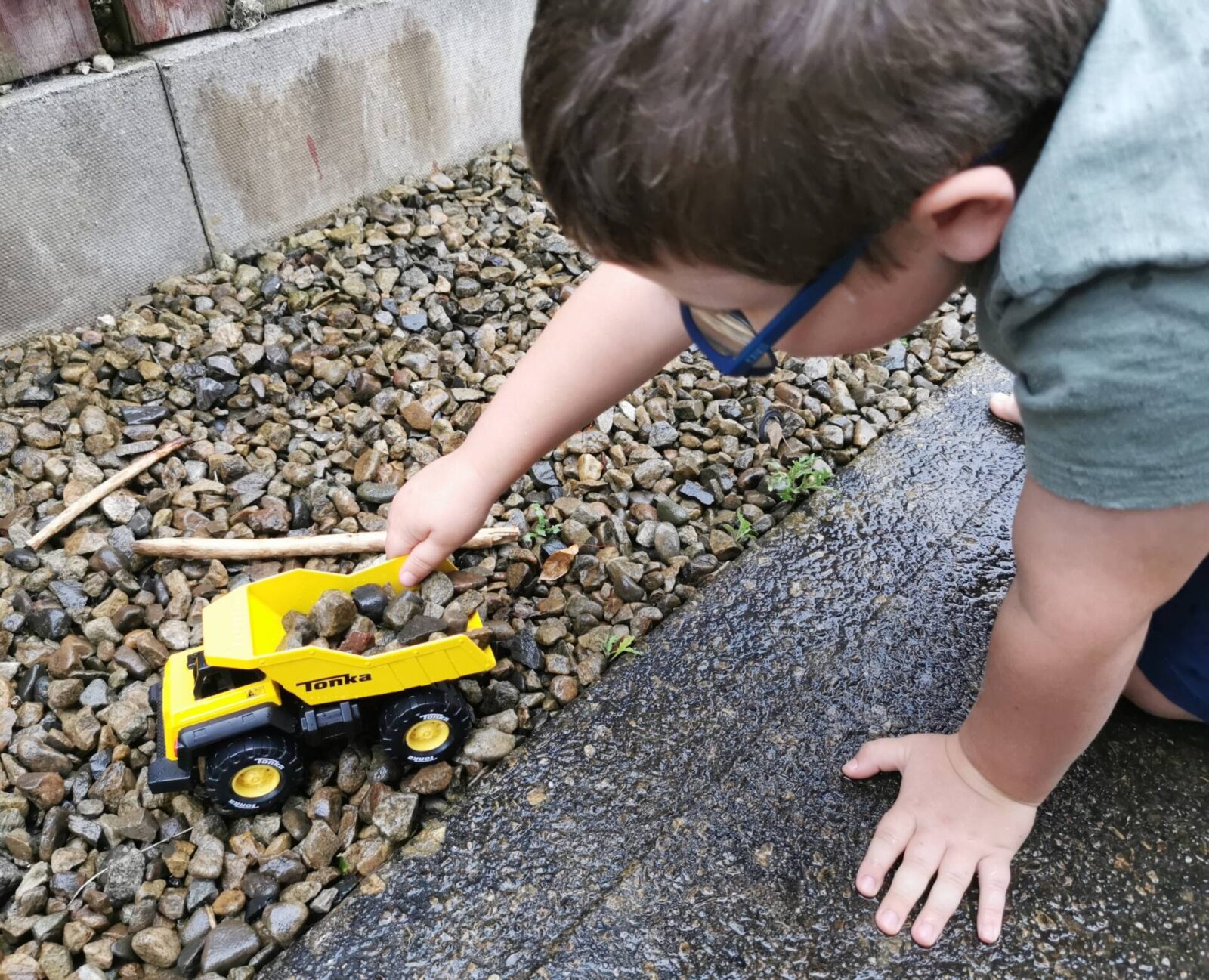 I was a huge fan of Tonka toys during my own childhood but I hadn't actually realised they'd been the undisputed king of the sandbox for almost 70 years! I love their notion that " a toy shouldn't break just because a child plays with it" which is great considering my two children are the least careful boys around.
The Tonka trucks can be played with both inside and out. On wet days they're handy for whizzing round the carpet but I think they're most suited for outdoor play. They're perfect for loading up gravel and stones, transporting dirty and encouraging open ended, imaginative play.
I think Tonka toys are really well priced considering how well they last and the fact they never seem to break. A must-buy range for kids that love vehicles and parents that love value for money.
Press sample