Product sample sent in return for a review.
Little E loves putting things together and building things almost as much as he loves demolishing things! He was recently sent a set of Geomag Magicube Magnetic blocks to try out his engineering and building skills on.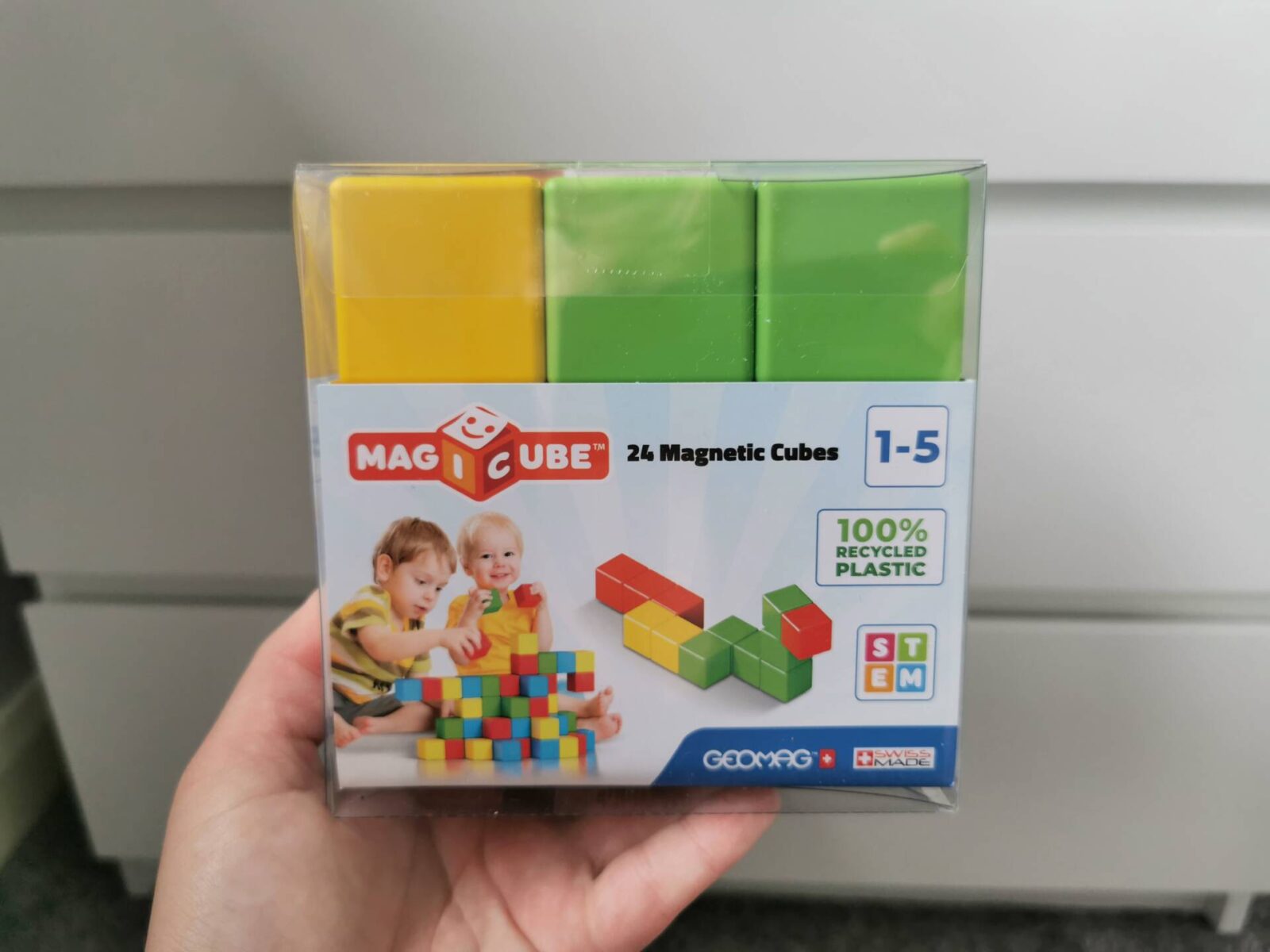 The Geomag Magicube blocks are the perfect introduction to STEM toys for younger children. They're educating, stimulating and great for pre school children who may need a little helping hand when it comes to building things with blocks.
The set contains 24, chunky square shaped bricks in 4 different colours – red, blue, yellow and green which are chunky and weighted so are easy to grasp for smaller fingers. Each block has a magnet inside so they join together easily, with little effort for little people.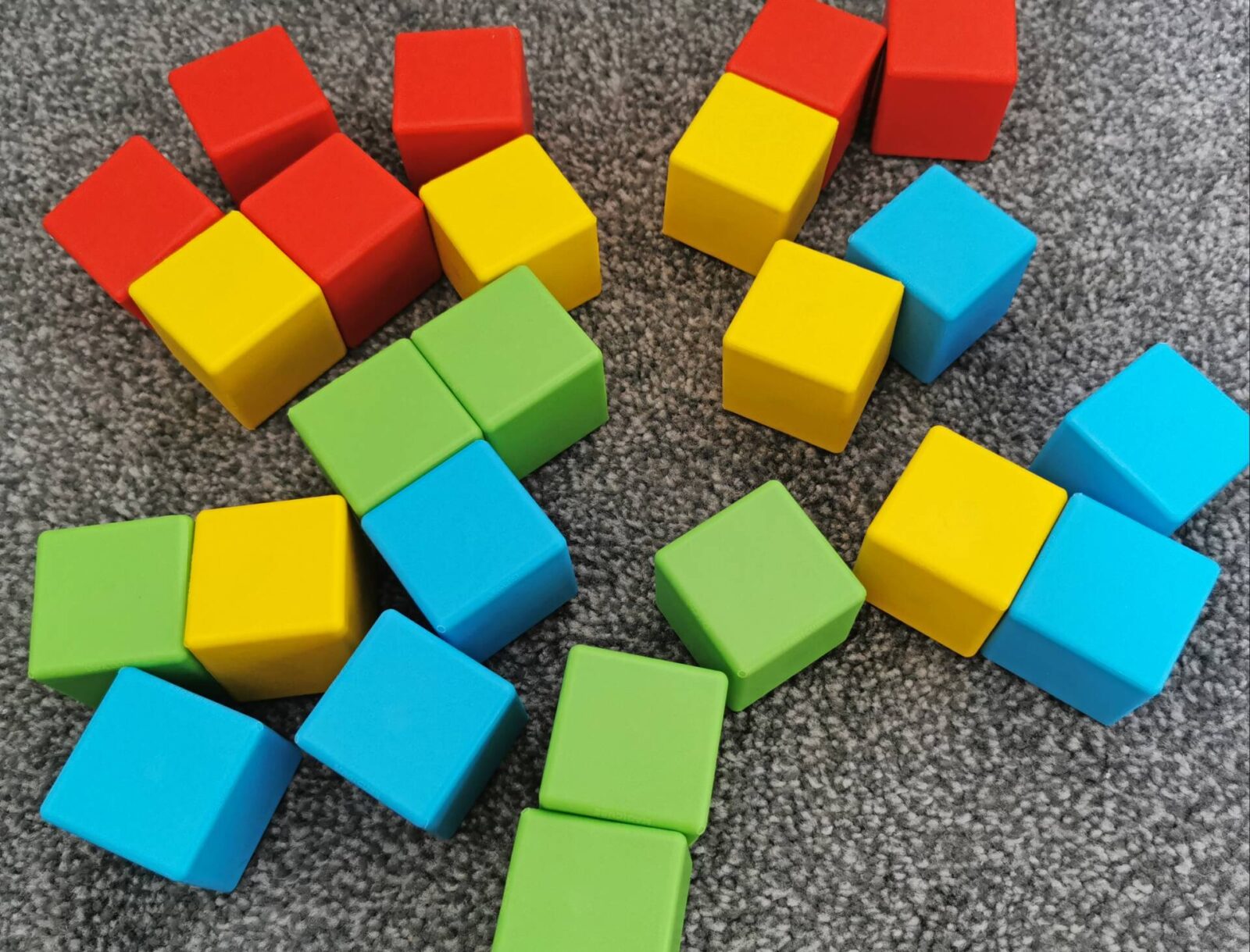 The Geomag Magicube magnetic blocks are produced and tested to rigorous European and international safety standards, ensuring safe play for children and adults alike. They are produced from start to finish in Switzerland, using safe and robust materials. They look like they will last, and each brick is made from coloured plastic rather than painted or covered with a sticker.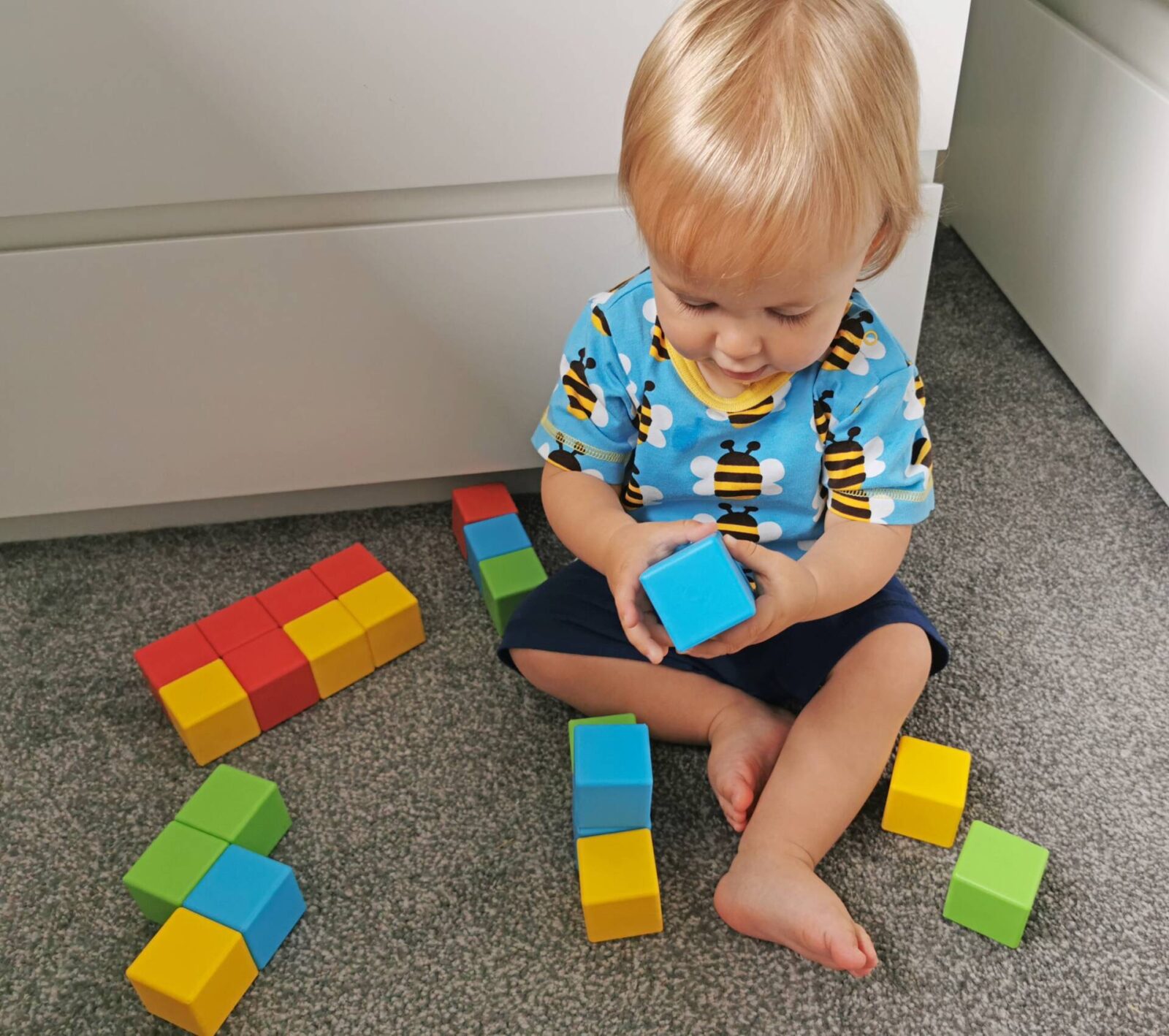 Geomag has a range of sets available which are compatible with each other so you can keep adding to your collection and expand your building possibilities as time goes on or play with each set as a stand alone toy.
Little E really likes the Geomag Magicube magnetic blocks, he's played with them almost everyday since they arrived and we even took them on a recent camping trip. Because the blocks are magnetic, he's found stacking them much easier than his wooden blocks and he doesn't get frustrated because they're harder to knock down. He likes to build things using the blocks but also likes carrying a couple around and throwing them round the room.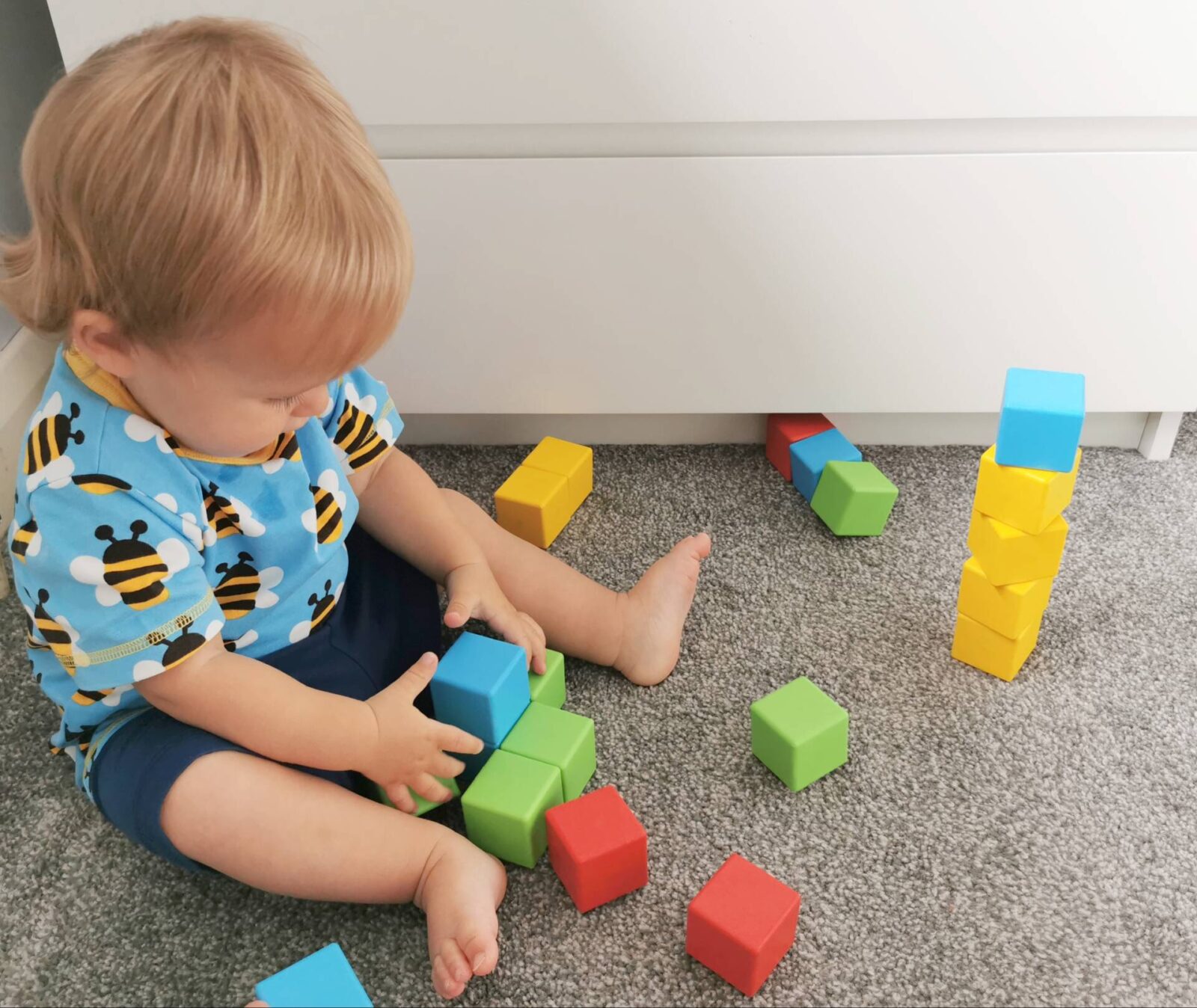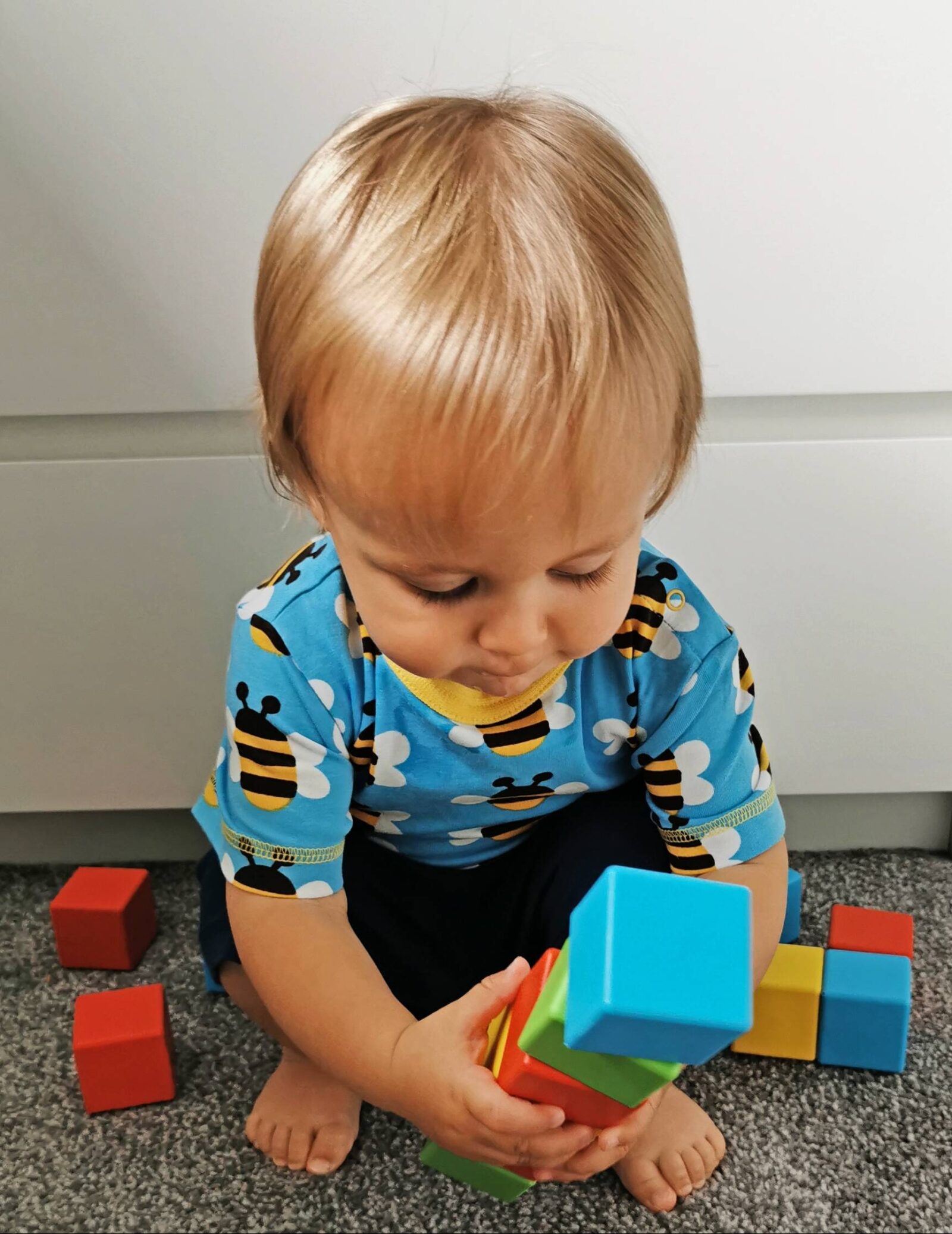 They're a great way to encourage simple colour and shape recognition as well as counting, and as he gets a little older, addition and subtraction.
The blocks are probably a mid range price. They're certainly not cheap but they do seem like good quality and look like they will last.
The Geomag blocks aren't necessarily just for young children, I think they would also be a helpful for older people to aid stimulate motor skills and encourage repetition and joint movement.
We were sent the blocks in return for an honest review.