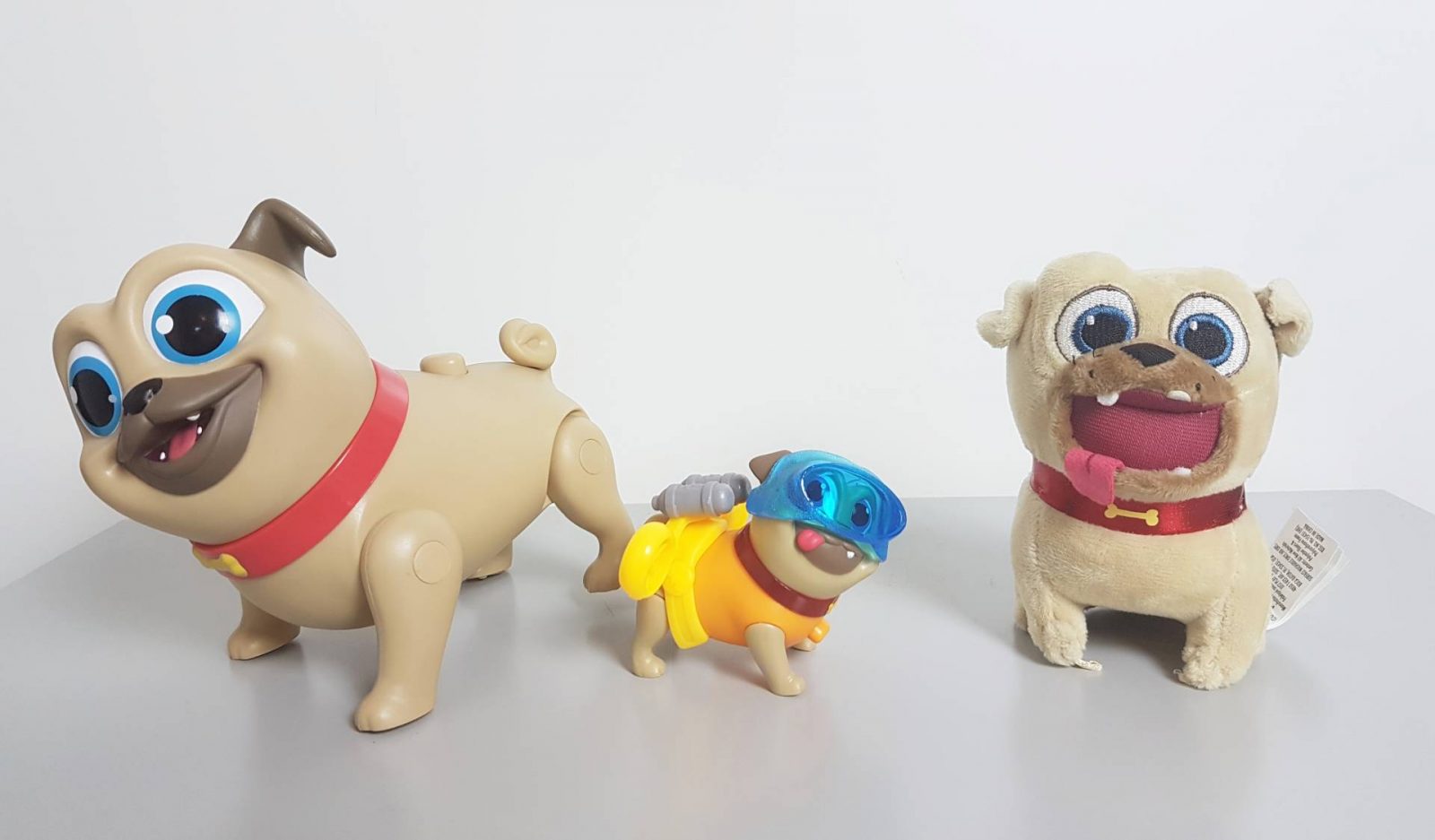 If you have a pre-school child and watch Disney Junior, you may already be aware of Puppy Dog Pals, a cartoon about Pug brothers, Bingo and Rolly who enjoy lots of fun and games when their owner Bob leaves the house.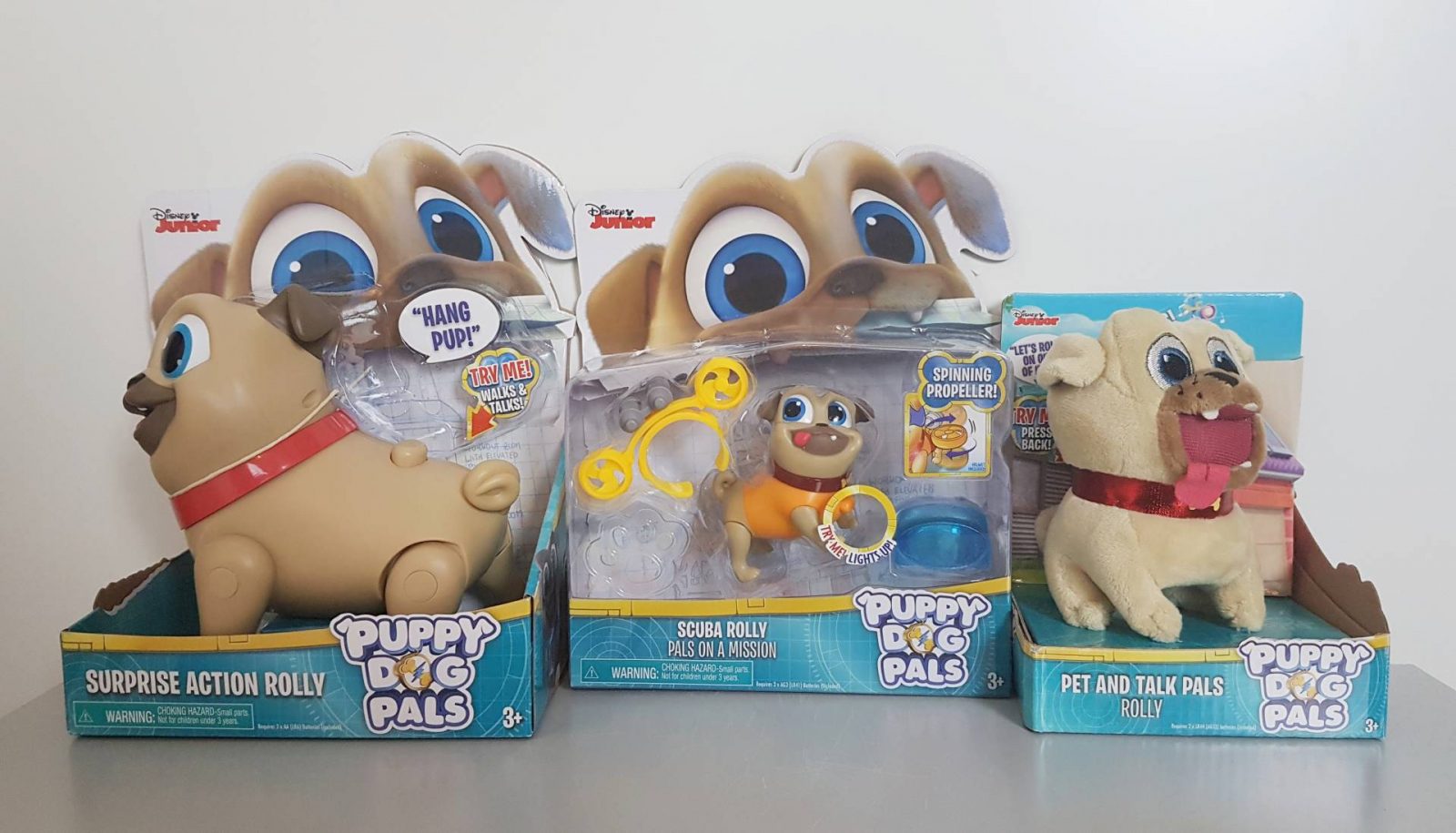 As well as the cartoon, you can thank Flair/Just Play for a cute range of Disney Puppy Dog Pals toys which your little fan will love.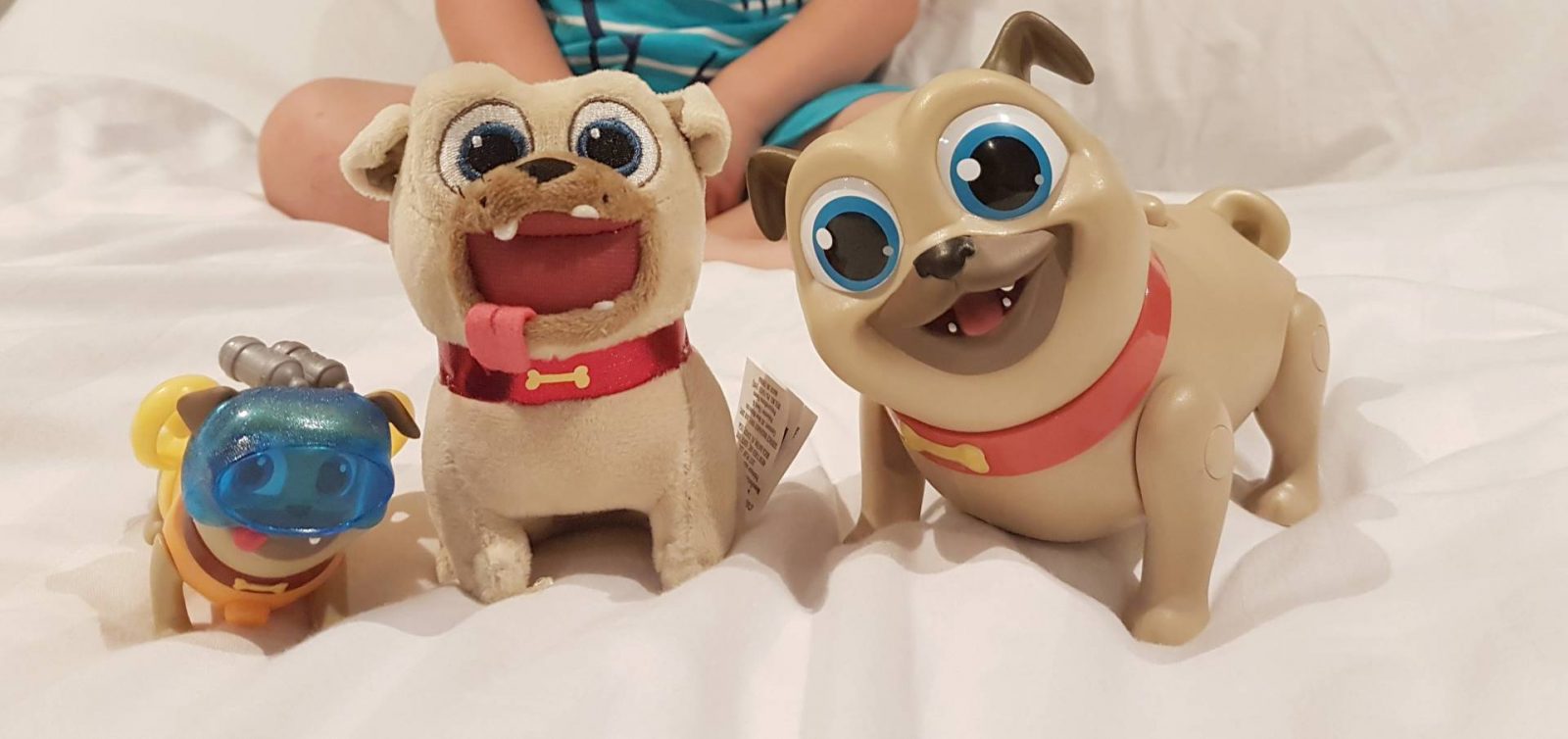 The little man was kindly sent a selection of the toys to have a closer look at.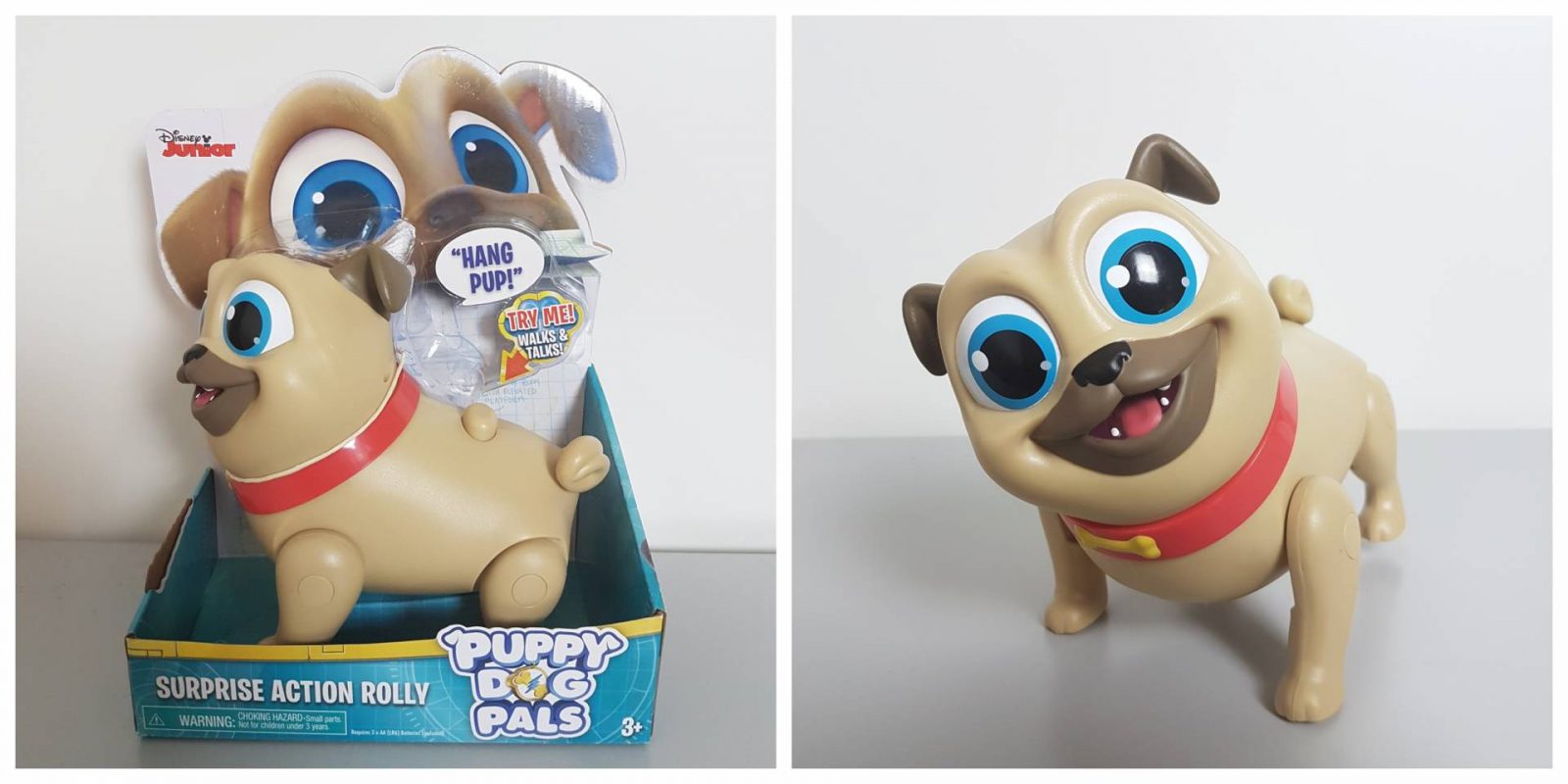 Surprise Action Rolly – £14.99
The Rolly surprise action figure is the little mans favourite from the three toys we were sent. If his back is pressed, he walks along and talks. He can say 10 different sounds and phrases from the cartoon which are clear and instantly recognisable.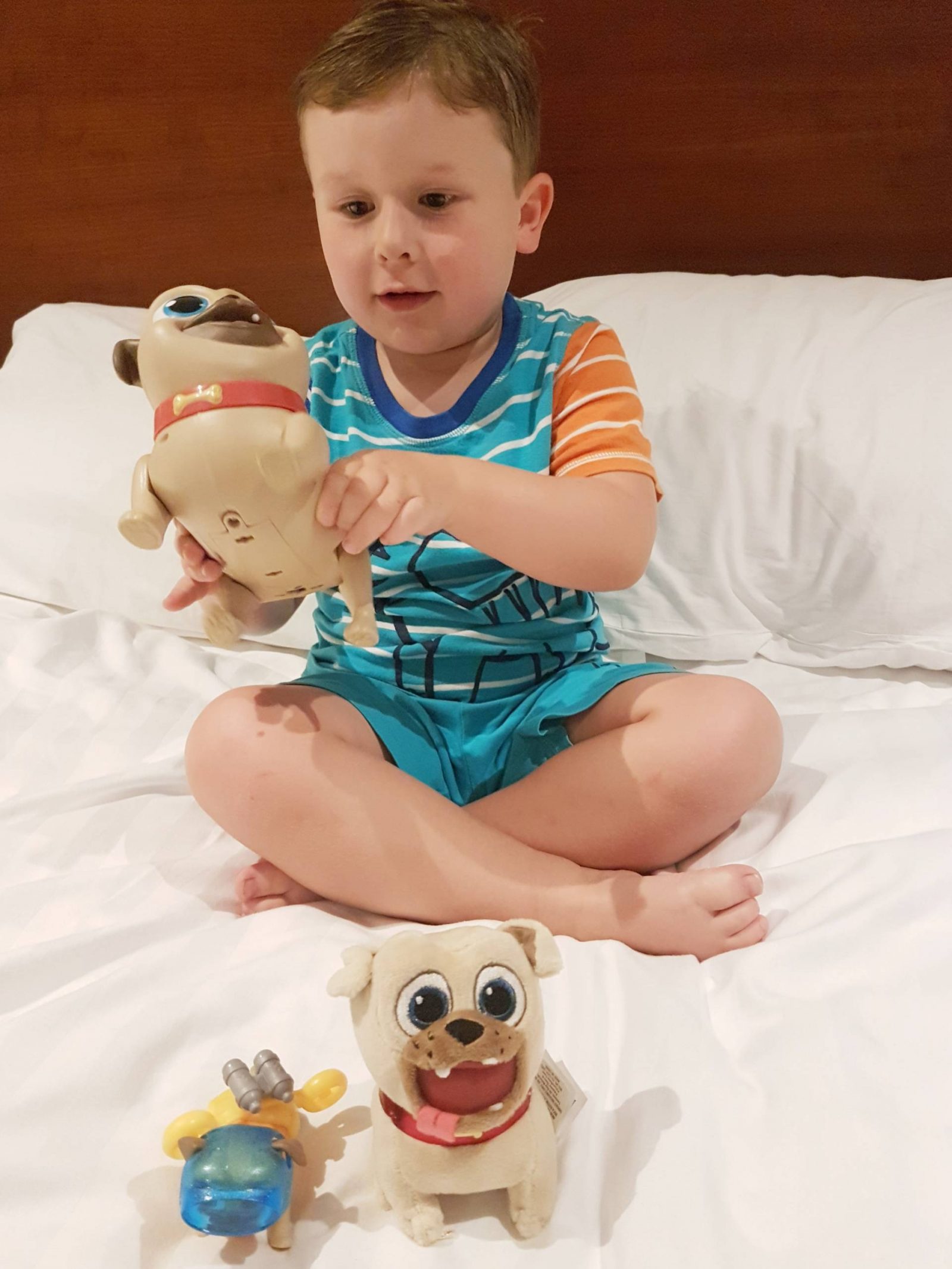 He takes 2 x AA batteries which are included when bought. He's made from thick, durable plastic and has already withstood some heavy handed play from the little man.
The little man loves this cute little dog. He chuckles when he see's him toddling along and spouting phrases from the show.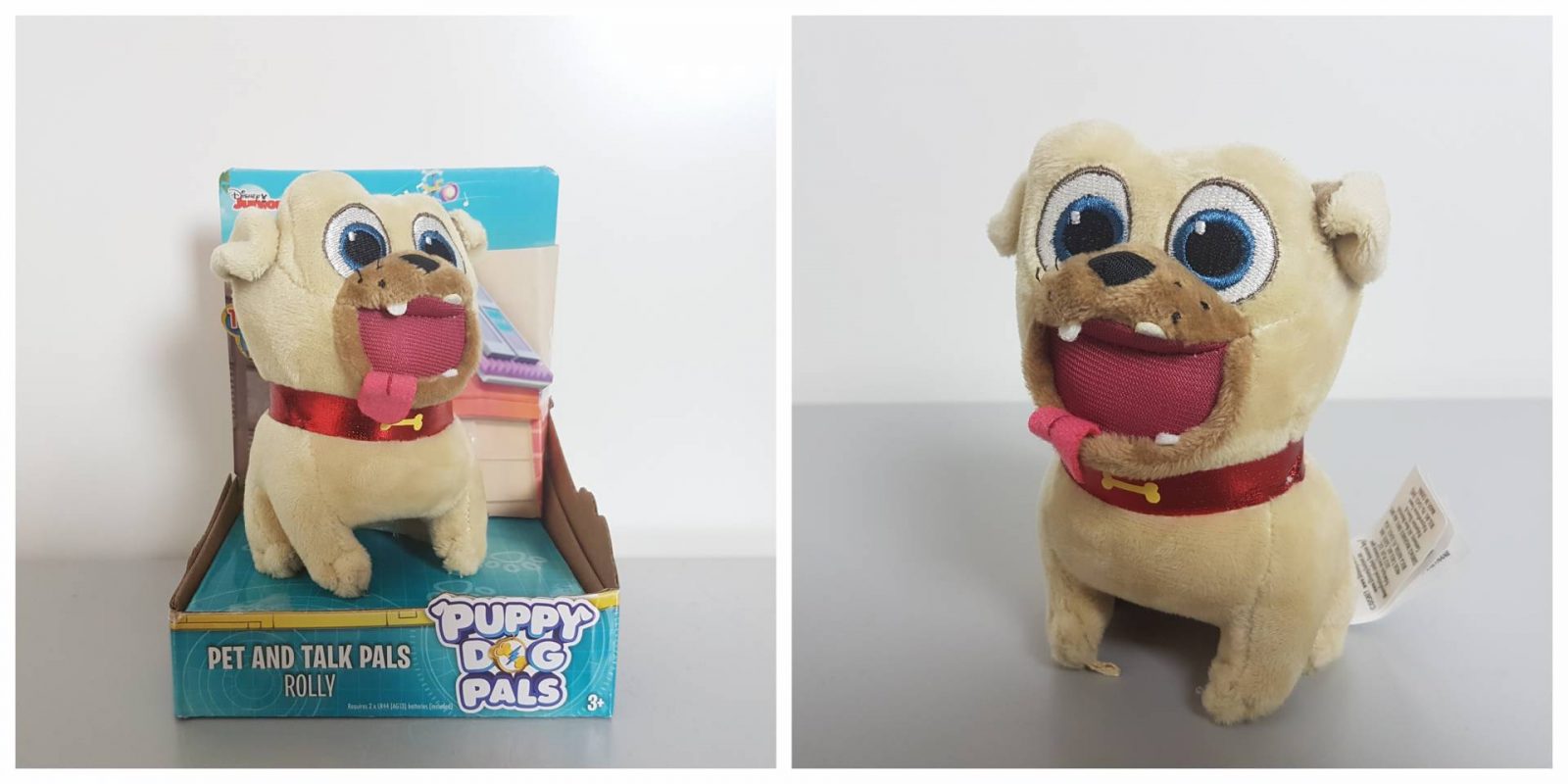 Pet and Talk Pals – Rolly – £9.99
The Pet & Talk Pals Rolly is super soft and sits at just 4 inches tall. If you press his button, he'll also bob his head and say 10 sounds and phrases from the Puppy Dog Pals tv show.
He's very much a strokeable kind of toy and the little man loves to tickle his tummy, pretending he's real.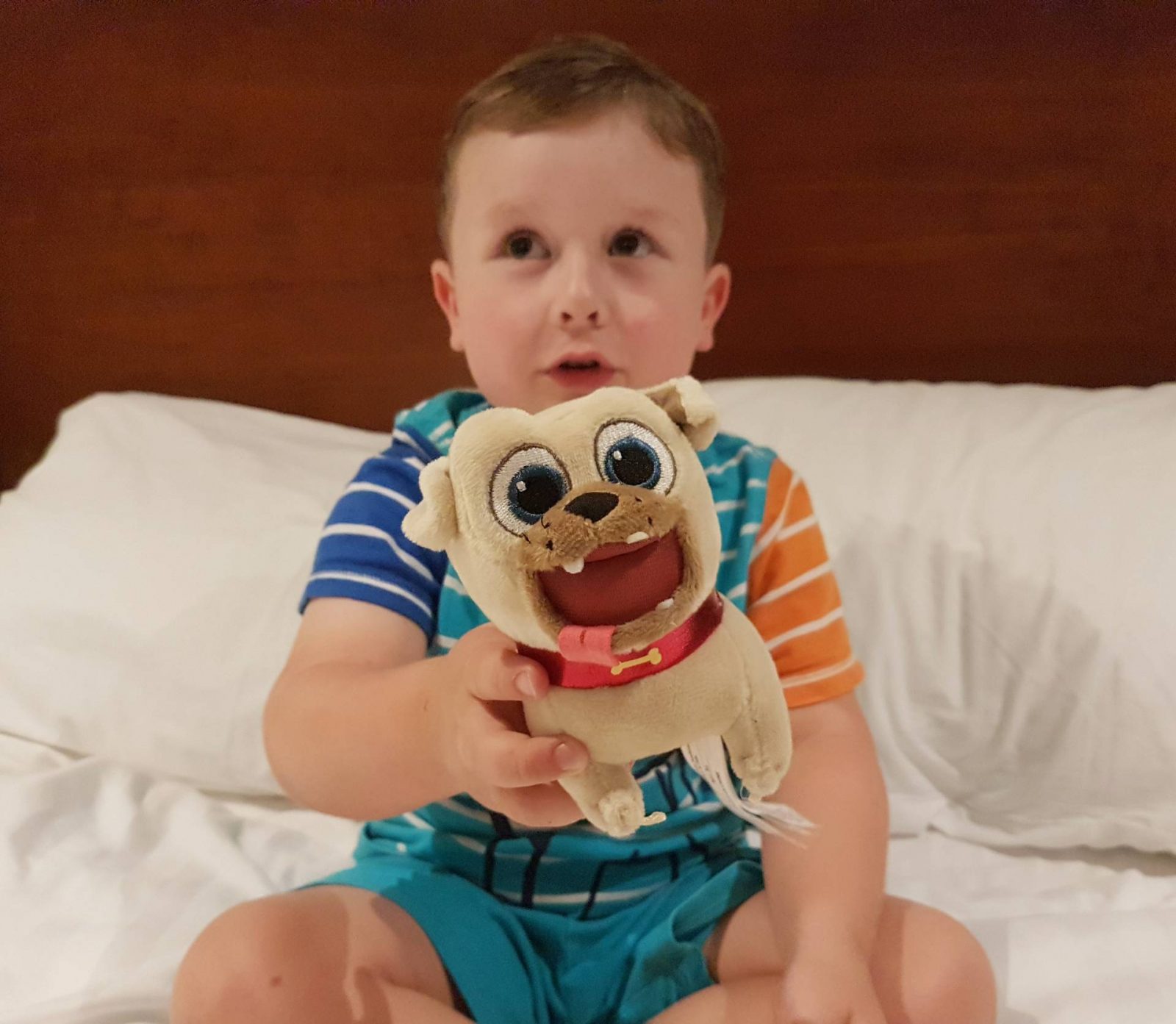 Rolly is super soft and cute and small enough to be taken out in the car.
Scuba Rolly – Pals on a Mission – £9.99
Scuba Rolly is a small plastic dog with removable jet pack and kid-powered spinning propellers. There are four different figures that can be collected and each one costs £9.99. He's robust and well made and despite being plastic, looks like he'll last.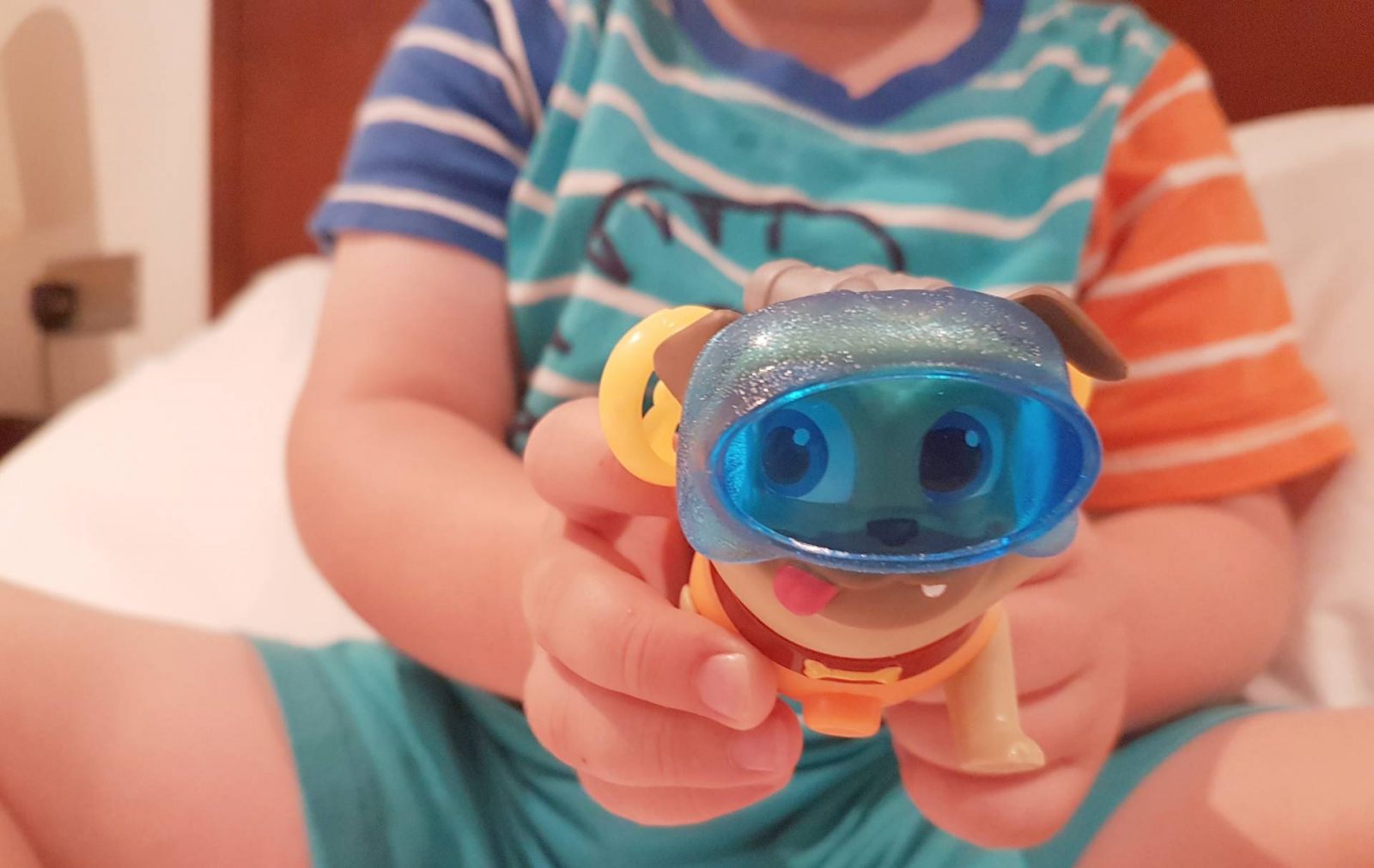 Scuba Rolly is the perfect size for small hands and if the button on his chest is pressed, his collar lights up. He has poseable arms, legs and head so they're perfect for movement and action poses.
He requires 3x LR44 batteries which are included when he is bought which is pretty handy as the little man can never wait patiently to play with toys. He's enjoyed creating scenarios with Rolly, making him 'run' along, go on missions and saving the world. He's a nice size to throw in your bag for trips away and he's actually just returned from a trip with us to Yorkshire where he was played with everyday.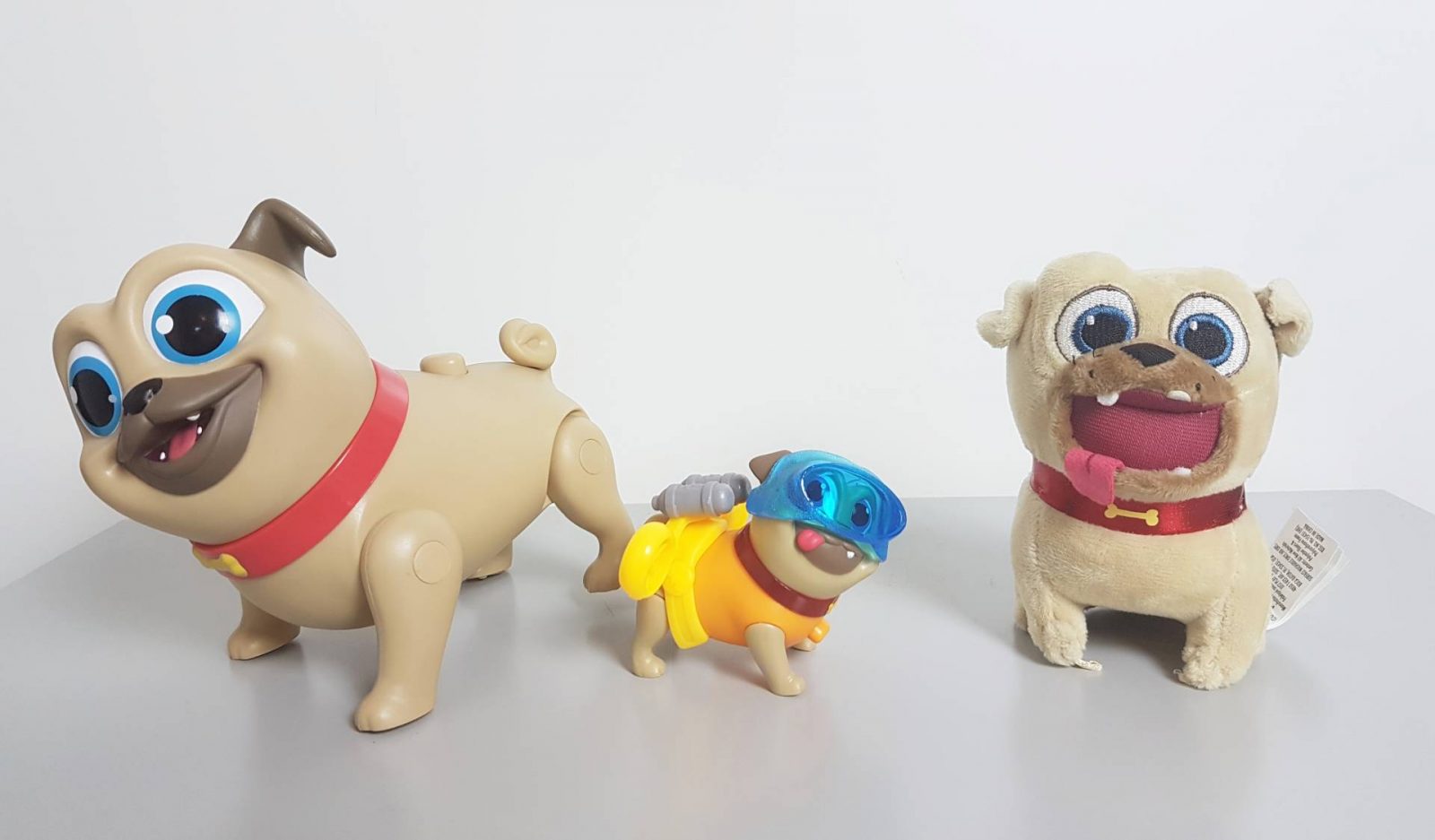 The Puppy Dog Pals toys have been a huge hit and the little man loves to surround himself with them while watching the TV show. They can be bought from all good toy stores and online at Amazon and will be a hit with any Puppy Dog Pals fan.
To celebrate the new Disney Puppy Dog Pals toys, there will be a Twitter Party on 15th August from 1pm-3pm, You can join in using the #PuppyDogPalsToys hashtag.
* Toys were sent free of charge in return for a review and Twitter party promotion.