Christmas is quickly approaching. Even lockdown doesn't stop Santa.
This year I'm making a conscious effort to buy gifts from local, independent businesses. 2020 has been a strange year to say the least and smaller businesses need our support more than ever. It's been a great way to discover new companies and find unique gifts for my family and friends.
I've recently discovered Newton Aycliffe based business, The House of Eden. They are newly established and sell a wide range of one-size clothing, accessories, homeware and home fragrances.
The House of Eden have a stand alone shop on Ricknall Avenue in Newton Aycliffe which is currently closed but their product range is also available on their website. They also have mobile store in a converted horsebox called Hettie which tours shows, markets and various events in the North East of England (in more normal times).
The House of Eden recently sent me one of their mix and match hampers which can be purchased direct from them. The hampers contain £50 worth of products and cost £39.99. They're made up individually so each one is unique.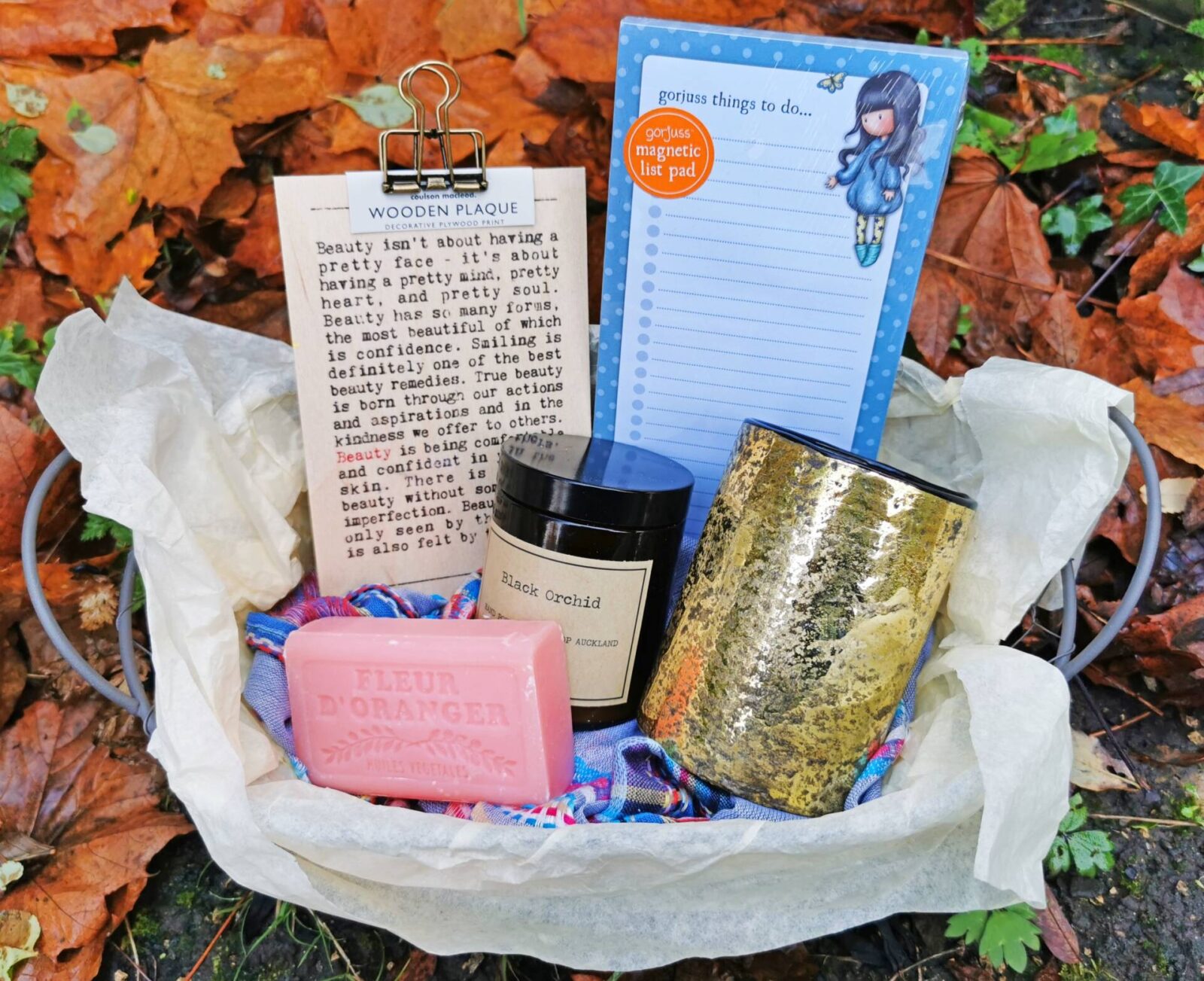 My hamper contained 6 things, including homeware, bath and accessories. They were all beautifully presented in a basket.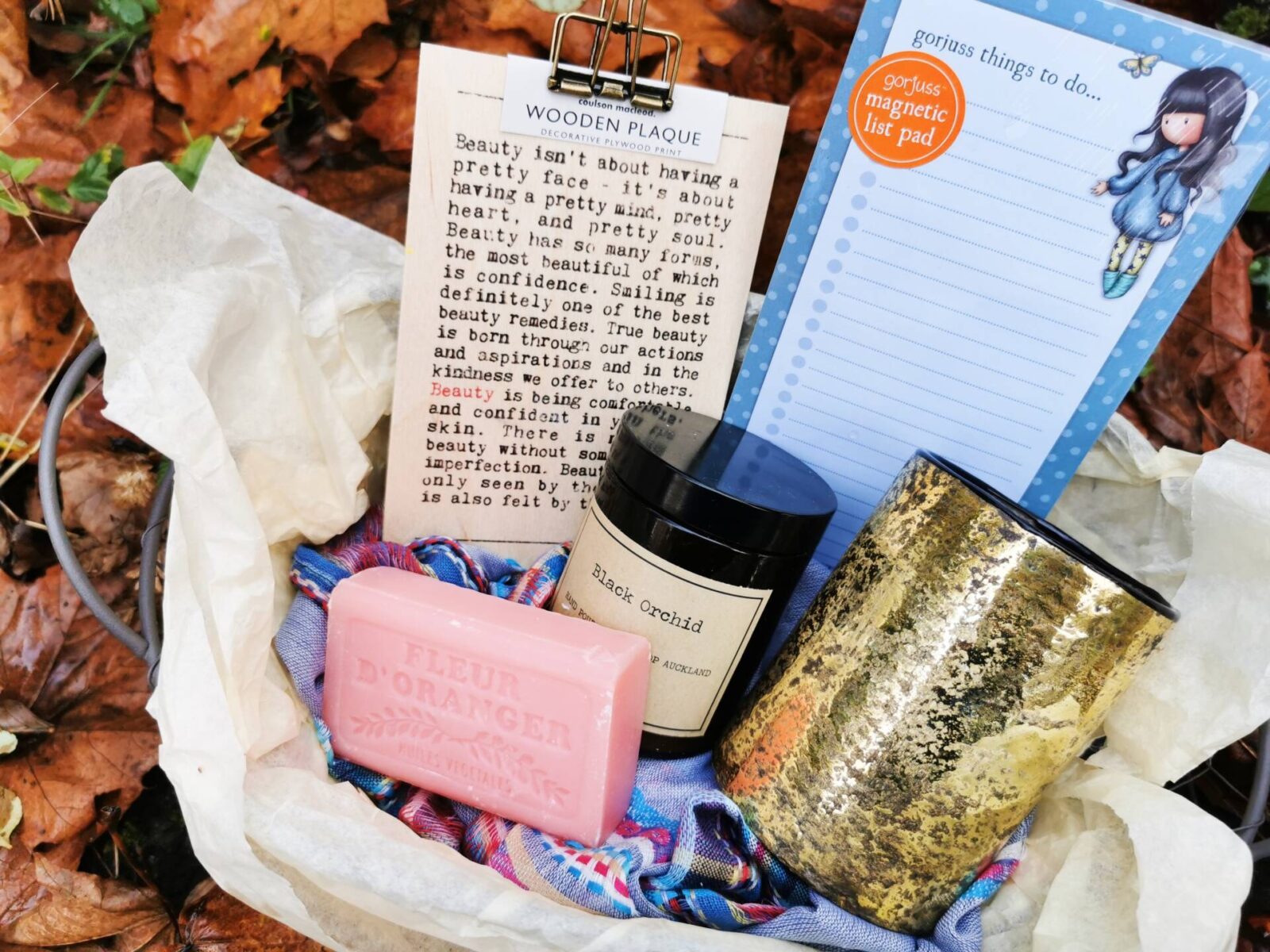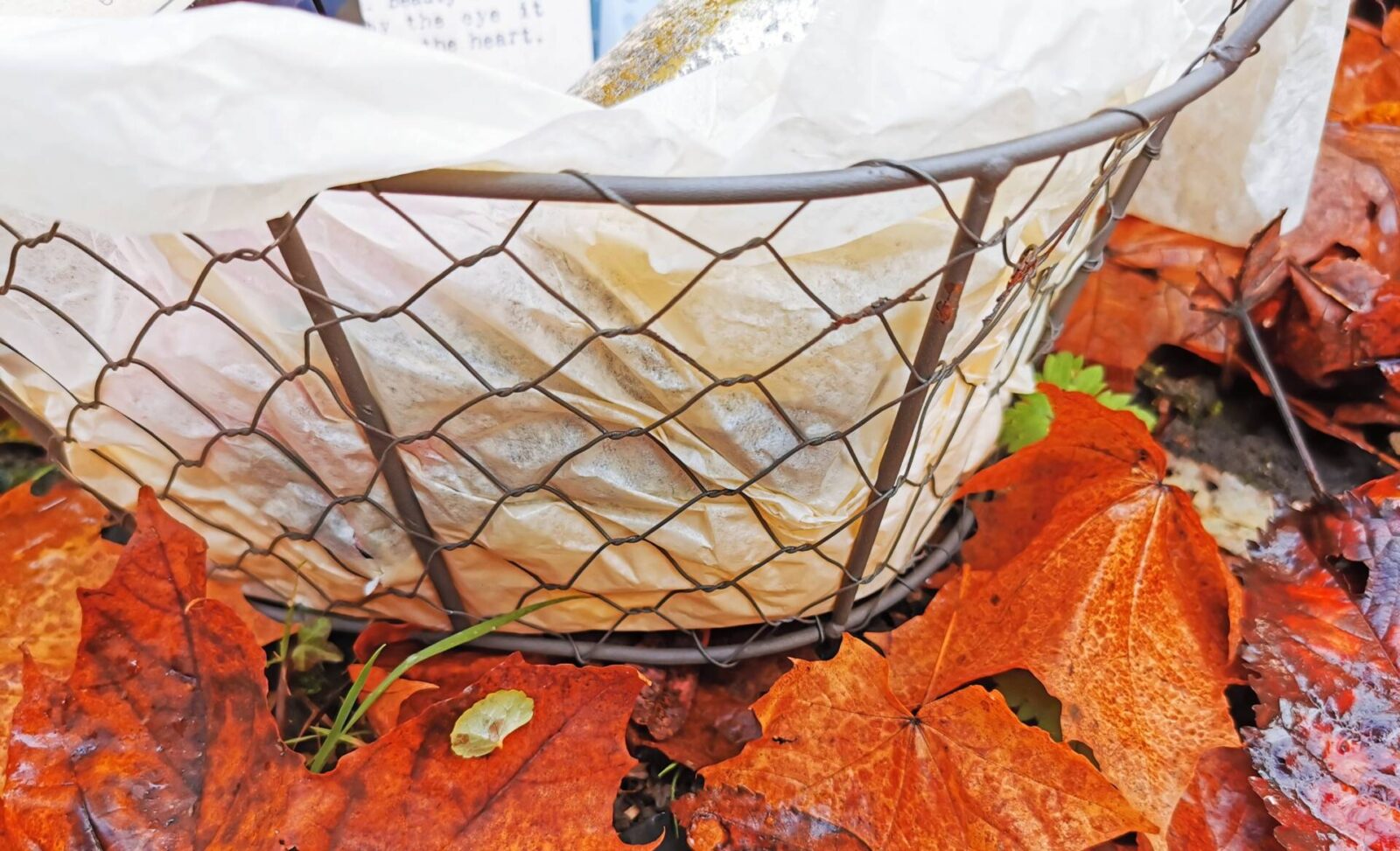 I love the wire basket that the hamper comes in. It's strong and sturdy and completely reusable once you've used up your products.
My hamper contained some great products –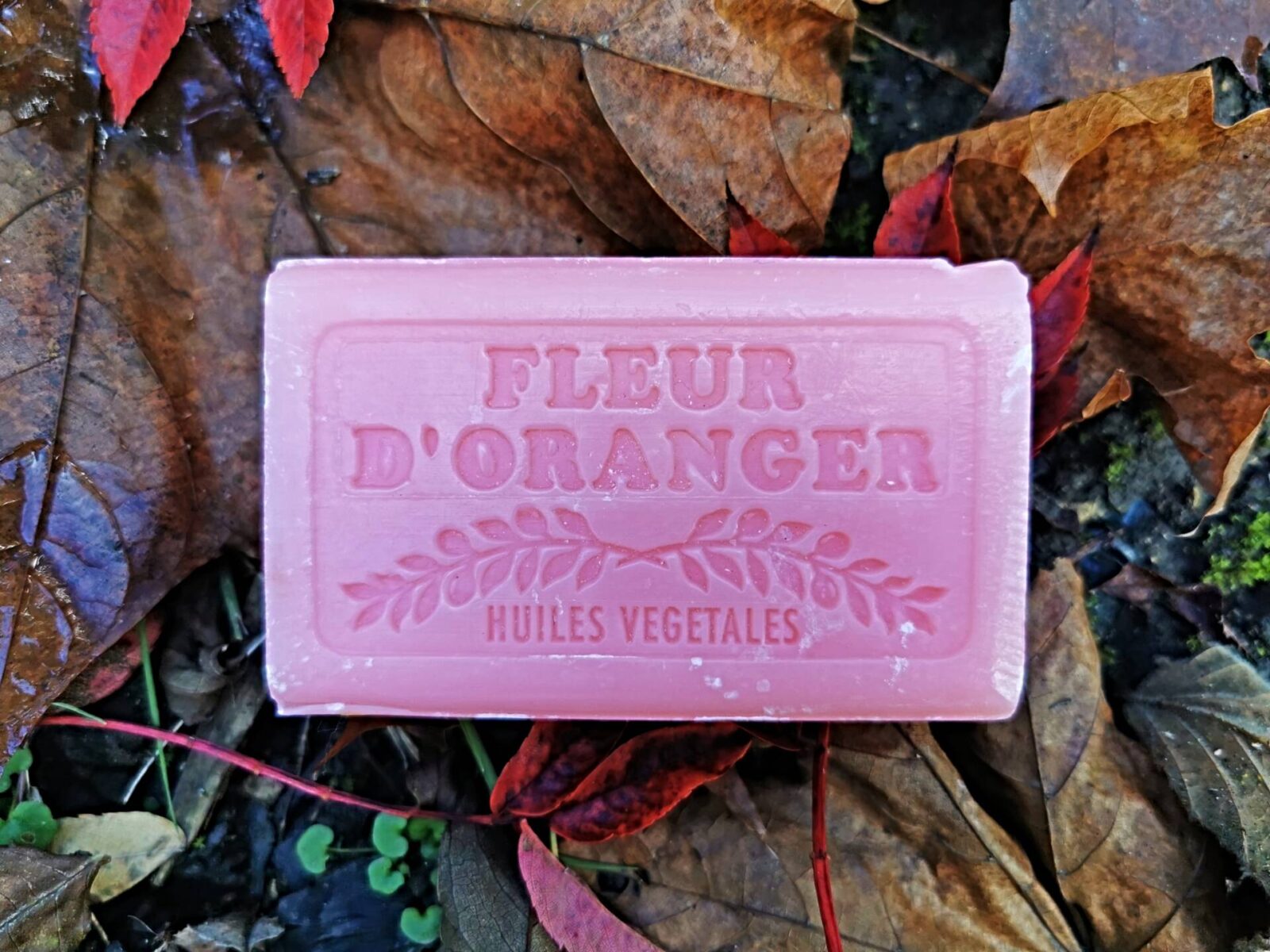 Marseilles Soap – Fleur D'Oranger
Made using a traditional 'Marseilles' recipe the soap has a gorgeous Orange Blossom fragrance. It contains sustainable, responsibly sourced palm oil from Indonesia that is certified under the Roundtable on Sustainable Palm Oil (RSPO) standard. It smells absolutely amazing, I don't use soap usually but I actually really like this. It creates a smooth, soft lather and the scent last really well on your skin after using.
Beauty Wise Words Wooden Plaque
The wooden plaque is made using sustainable materials and printed onto FSC birch wood. With an inspiring quote about what beauty really is, it would make a great gift for a teenage girl or someone who needs reminding how special they are.
Metallic Effect Antique-style Tealight Votives
The gold antique-effect votive will look amazing on my Christmas table this year. It looks so bright and sparkly with a tealight burning inside. If bought individually it only costs £4.99 too, which I think is a great bargain.
To-Do list pad
Who doesn't need a to-do list? I am the queen of lists so I was grateful to see this Santoro gorjuss pad in my hamper. It has a magnet on the back so it's now stuck to our fridge and I'm using it to list things that need replacing on the food shop.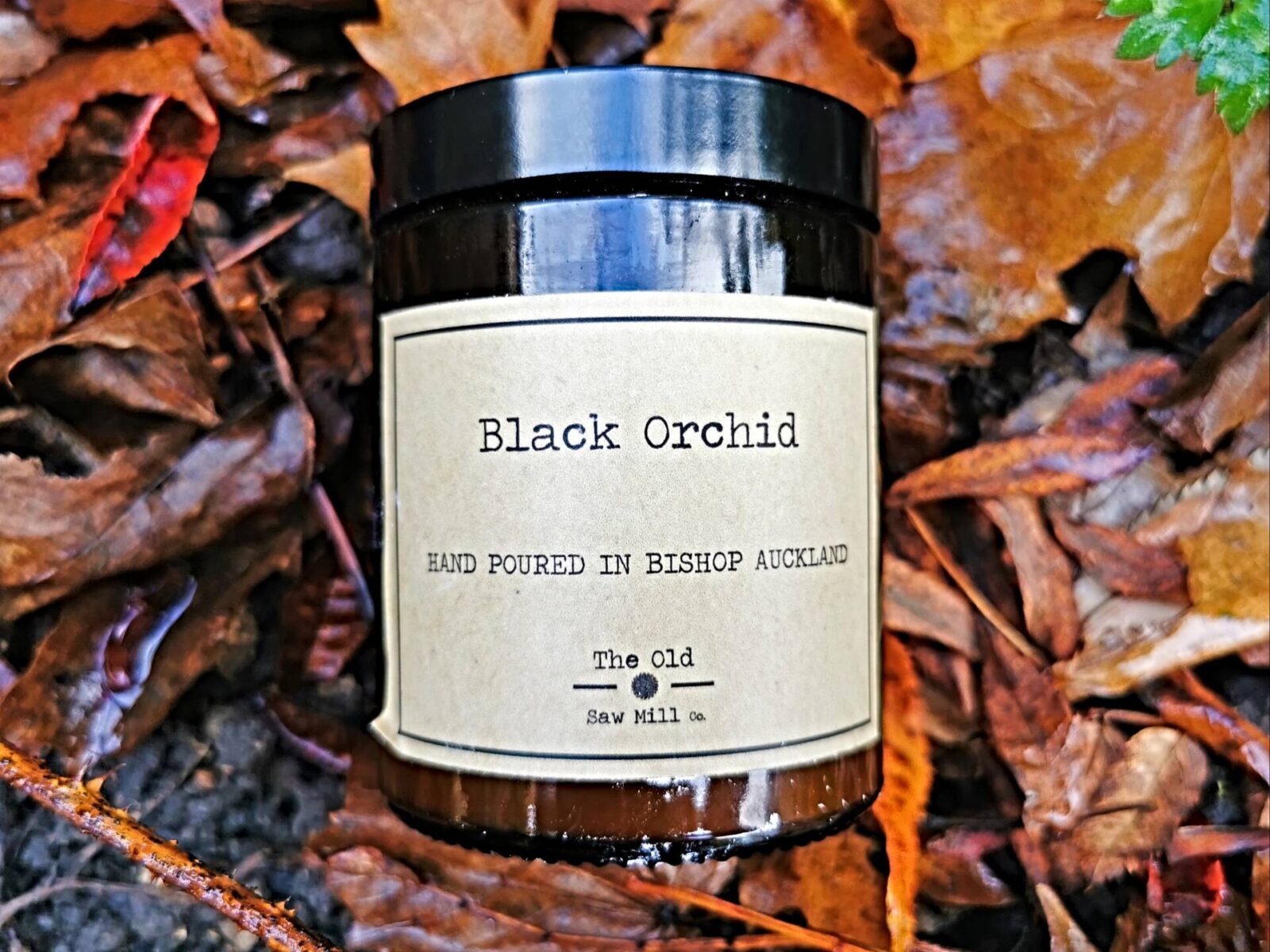 Black Orchid Eco-friendly Soy Wax Candle
The hand-poured soy wax candle is my favourite thing from the hamper. It's locally hand-poured in Bishop Auckland and smells absolutely amazing. It comes in an elegant glass jar which contains 180ml of strong, fragrant wax. I am so impressed with the scent, it's a rich, strong scent which captures a luxurious blend of black truffle and ylang-ylang, mingled with fresh bergamot and delicious blackcurrant. The candle has a minimum burn time of 30-35 hours and the smell really permeates the air, even when the flame is no longer burning.
Pashmina-style Billy Scarf
Last but not least was this beautiful scarf. It's 45% Polyester and 55% Viscose and has so many uses. It's super soft so perfect for wearing around your neck, as a breastfeeding cover or even as a cover up at the beach. I love the colour and can't wait to wear it on warmer days.
I really like the hamper and the products included. They are all things I would use and they are all lovely quality. I would highly recommend The House of Eden for Christmas gifts this year, I can't wait to pop along for a visit when the store reopens.
One of my lucky blog readers can also win their own hamper. If you're like to enter, please complete the Rafflecopter form below and keep an eye on your emails after 26th November.
* I was sent the hamper in return for a review. I have not been compensated for the giveaway.