Collaborative Post
As we quickly approach spring, the comeback of strapless dresses, bralettes, and bikinis is finally on the horizon. There's nothing quite like sprucing up your wardrobe to welcome in the new season, so follow these three easy steps to spring clean your clothes rail to feel as good as new!
When you look great, you can't help but feel great. Restore an exciting morning routine with a fresh take on your outfit choices.
Step 1 – Try on your clothes!
Re-ignite your love for your wardrobe by setting aside a few hours to try on the clothes that are hanging in there right now! When you run a household, a family, or have work commitments, getting dressed in the morning can be so reflexive that you may have forgotten to mix up your outfit combinations!
Try new combinations, add or remove layers, and accessorise differently to sample the spring-suitable collection in your wardrobe. You might find that many of your clothes you normally associate with winter will work for the spring.
If a garment is not suitable for this season, pop it into storage, and any item that doesn't make you feel amazing, you can donate or recycle!
Step 2 – Actually clean your wardrobe space!
Get in there with the hoover and a clean cloth to give your clothes a fresh place to hang. If you want your outfit to emulate your signature scent (who doesn't?), simply spray onto cotton balls and tissue paper, wait until they've dried, and line your storage spaces with them! This allows your perfume to diffuse more slowly than a simple spritz.
If you want to upgrade your wardrobe space even further, invest in velvet coat hangers and organise your garments by colour, type, or occasion.
For that extra fresh spring feeling, clean out old handbags and purses just as thoroughly as your wardrobe.
Step 3 – Shop the spring line
Adding new pieces to your wardrobe is a must for the new season: with bralettes and long floaty dresses and jumpsuits forecast to make a comeback this year, alongside some brand-new trends too! Check out the latest trends online to give your wardrobe a trendy overhaul.
The key when shopping for clothes is to find fits and sizes that work for you! Don't squeeze into a smaller size, instead choose well-fitted comfortable clothing and flaunt your best spring looks! Find made-for-curves clothing at Froxx.co.uk that will make your upgraded getting ready routine feel like shopping straight out of the boutique!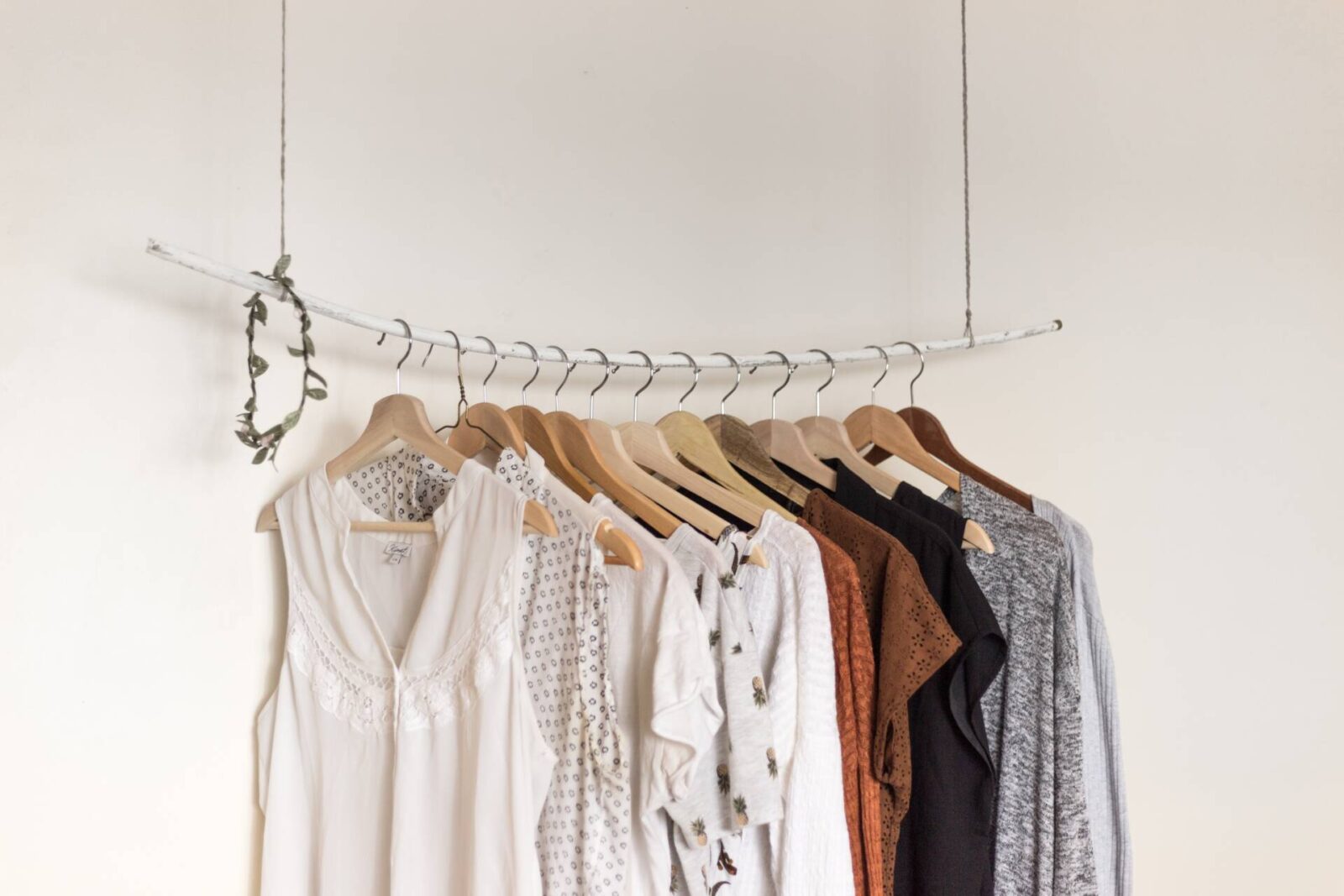 In the end…
Confidence is the perfect accessory to any outfit, and while lockdowns can make it tempting to pull on another clean pair of pyjamas and set about your day, getting ready in the morning can help retain and regain a healthy routine. This results in more regular sleep patterns, healthier choices, and overall increased productivity.
Your day starts in your wardrobe, so make it something to look forward to with a fresh, clean, upgraded space!