As your child grows up, their personality and interests will very quickly develop. Soon they will be choosing their own outfits and however questionable their dress sense will be, it's important to grant them some of this independence. Whilst they're bedroom is there's to sleep and play in, it's still in your house, so you make the final decisions. Finding a way to merge both your own tastes and your child's can be tough. Here are four steps to providing the perfect bedroom for your child.
Pick a theme
If your child has a strong interest or passion, it might be fun to theme their bedroom around that. Katie Price's son Harvey, for instance, loves frogs. Katie Price themed his bedroom around them, painting the walls a bright green and making the space into something that is unique to Harvey. The little man is mad about tractors at the moment, so I suspect he'd love the walls emblazoned with big yellow tractors. If the thought of living garish frogs or tractors isn't for you, what about a theme such as Britain; there is a wide range of decorative elements available based around the union jack. Be sure to check out Pinterest for some creative design ideas, such as beefeater prints and union jack storage trunks.
Finding the perfect bed
It's in the name: this is their bedroom, so the one piece of furniture that deserves more attention than anything else is the bed. Following on from the first step, if you are looking for a fun bed that will fit a British theme, this bed from Bedstar is a fun London Bus that children will undoubtedly love (and parents will appreciate the £369 price tag!). This bed will provide them with a comfortable place to drift off as well as being easily transformed into a play space, complete with its own steering wheel!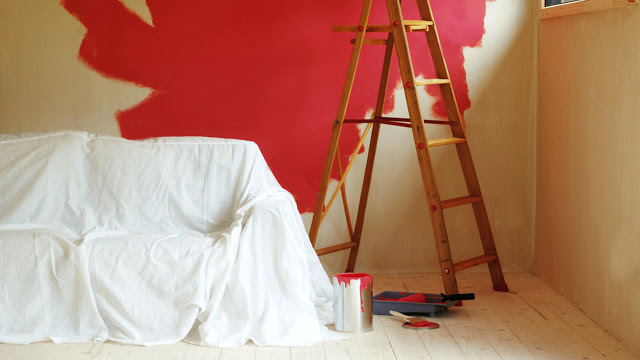 Choosing paint wisely
If your child is a budding artist, they may be inclined to grab some crayons and start creating a masterpiece on their freshly painted wall! Don't worry too much, ass there are special paints you can buy that are designed to accommodate the stresses and strains of a child's bedroom. A strong, durable paint would be ideal, and a neutral colour will add a calming element to the room. Whilst white would be more likely to show up scuffs, a lighter blue shade would be ideal for a British themed bedroom.
Enjoy the process
Whether you're looking for the perfect accessories to finish the room or still on the hunt for the perfect storage solutions, try to take some time to enjoy the process as much as possible. Your little one won't be "little" for long and before you know it; they will be grown up and wanting to paint their ceilings black or cover the walls in One Direction posters!
Collaborative post