Product sent in return for an honest review
I'm a huge fan of Jaques toys. They have a beautiful range of toys at very reasonable prices. I love their Montessori toys and education toys as the quality is brilliant and the prices are very reasonable. We've had a few toys from them over the years so it was great to be asked to review a couple from their range.
Jaques is a heritage toymaker who was started way back in started in 1795, they're the oldest games company and sports manufacturer in the world and the company has been passed down from father to son for eight generations. They make a wide range of wooden toys, including classics like chess, quoits and wooden building blocks.
We were recently sent two wooden educational toys from the Jaques of London range – the Count and Stack counting game and the Calendar Clock.
Each product from Jaques comes in hand wrapped in beautiful packaging, complete with branded ribbon. Each package contains a hand written note telling you who wrapped you parcel. There's no need to gift wrap yourself if you're buying from Jaques, the hard work is already done for you.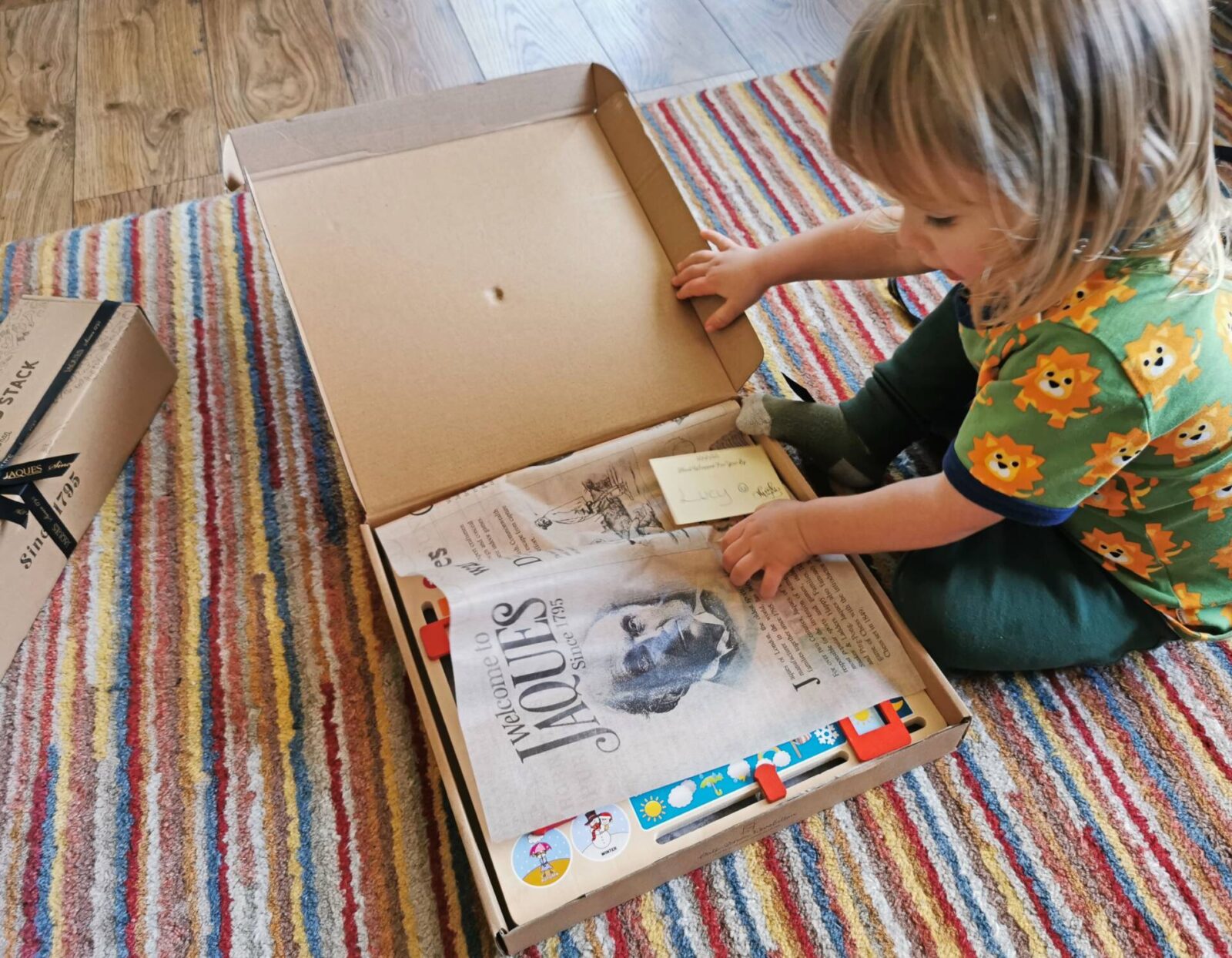 The Calendar Clock is a multi functional toy which help with learning the days of the week, months of the year, weather, seasons and has a number clock face.
The clock face is brightly coloured with the numbers of the clock in different coloured shapes. There are markers for every five minute time interval and the wooden hands are easily turned to point to each number.
We've made it a daily task to change the date and weather on the calendar. We talk about the weather outside the window, the time of year and where we think the pointer should be.
The bright, eye catching colours on the calendar are very appealing to young children, and the toy itself encourages the development of fine motor skills, self expression and helps to aid learning.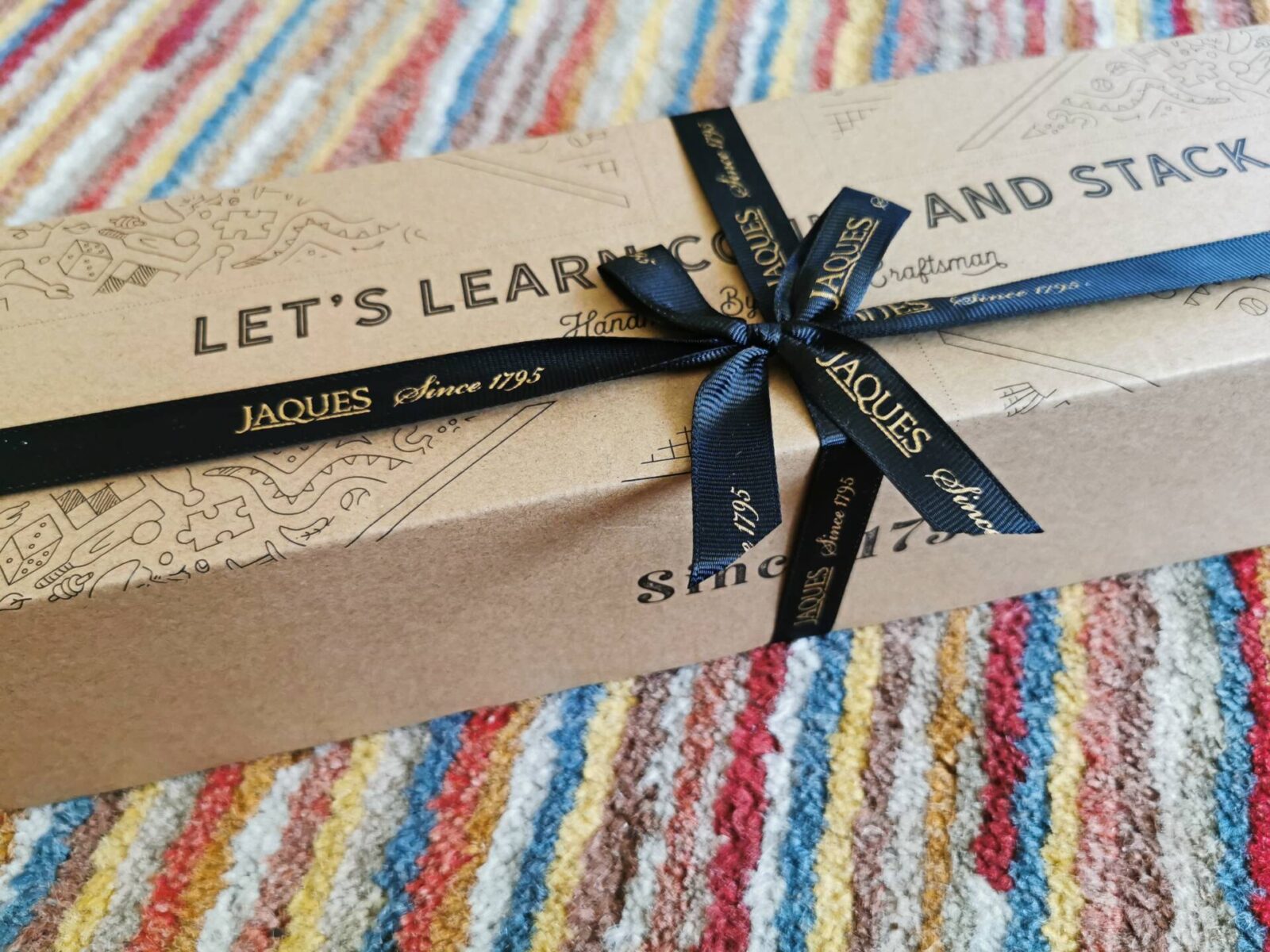 The Count and Stack counting game has been another hit in our house, it's a lovely toy to help identify numbers and learning to count from 1 to 10.
I love how bright the colours are and the numbers a nice and chunky which is ideal for little fingers.
I was a little surprised to find the rings were plastic rather than wood but it doesn't take away from how nice the toy is.
I think Jacques toys are brilliant. They're robust, very reasonably priced and have great entertainment value. My youngest loves using both toys he was sent and we'll definitely buy more.
A lot of the toys from Jaques would be ideal for home-schooling as well as pre school learning. The educational toys like the fractions board and spelling board are great for home schooling families or just to help your child at home.
Jaques only use FSC approved wood, and a lot of their packaging is biodegradable which is another added advantage.