My eldest has always been a huge fan of anything mechanical so I knew he'd enjoy putting together the Haynes Hybrid Engine Kit.
Haynes are well known for their world famous 'Haynes Manuals' and have been around since the mid 1960's. Their DIY friendly techniques and information has enabled millions of people to safely and successfully maintain and repair their vehicle at home.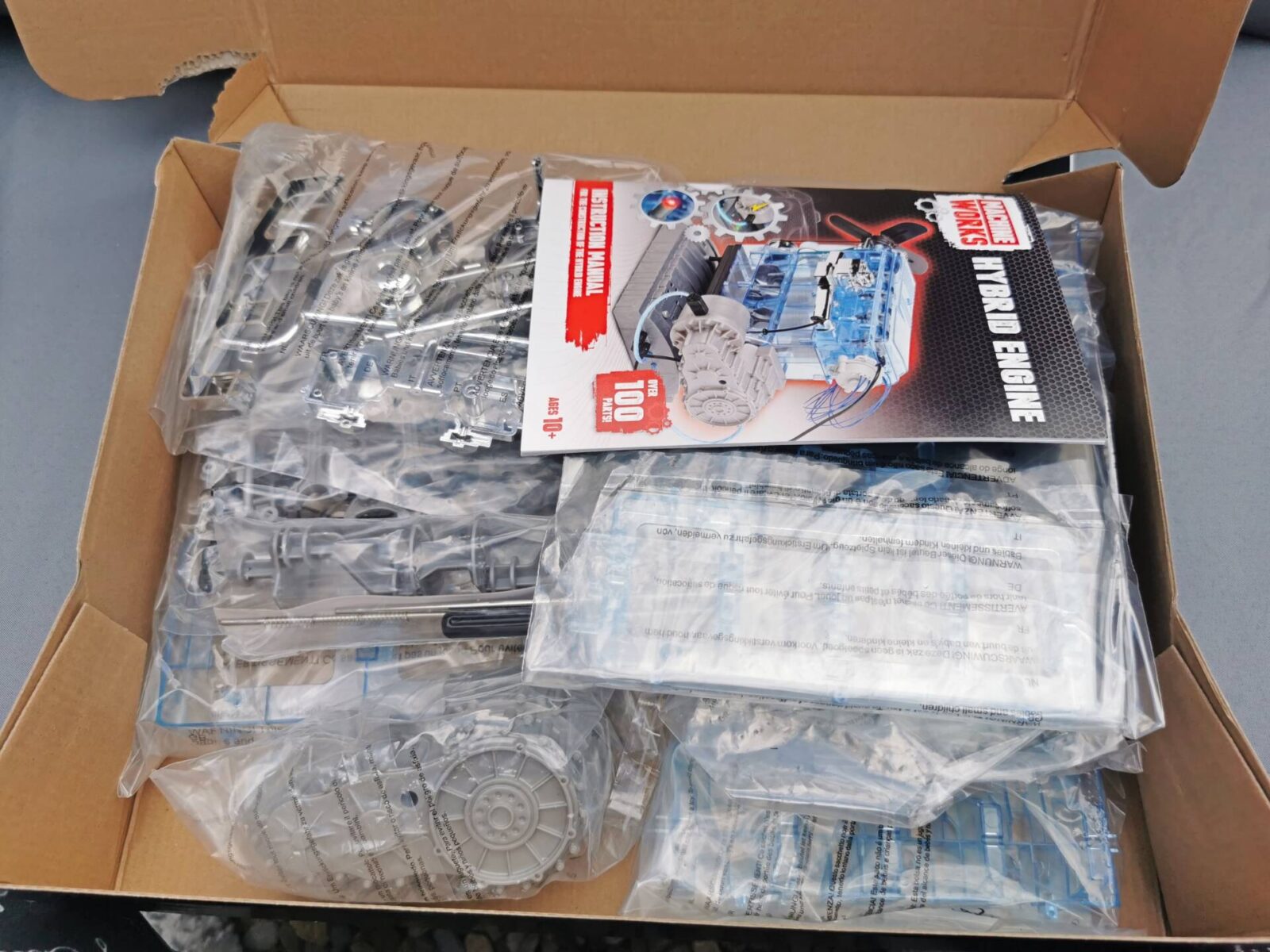 Hybrid cars have existed since the early 1900's but didn't gain wide spread popularity until the mid to late 1990s as fuel was still relatively low. Fast forward to 2022 and I suspect we'll be seeing more and more Hybrid vehicles on the road unless we see a dramatic reduction in fuel prices.
The term Hybrid means 'composed of two different elements' and in the case of cars, means that one is powered by a combination of an internal combustion engine and an electric motor.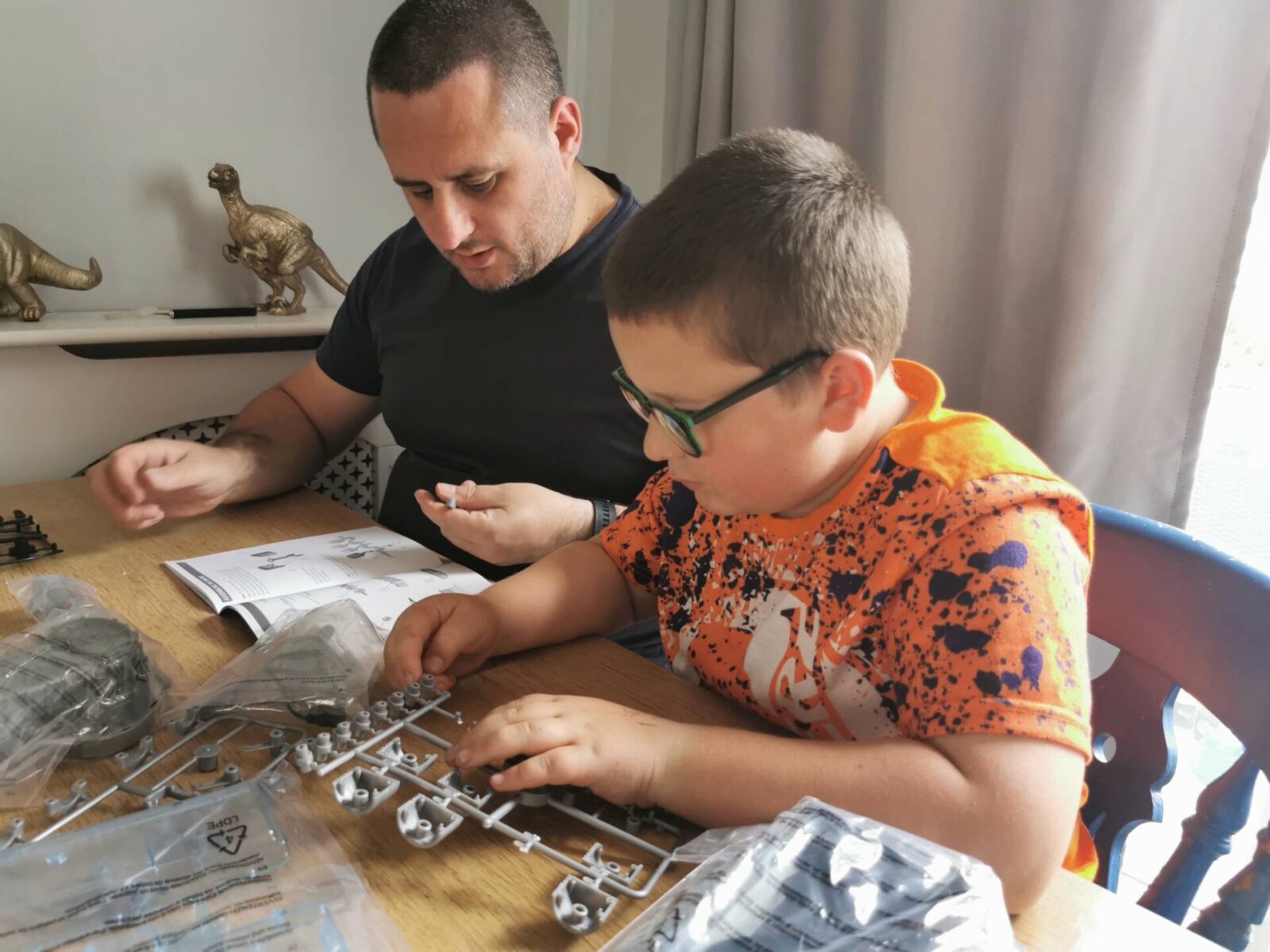 The Haynes kits are are brilliant way to encourage older children to step away from their consoles and use their problem solving skills and critical thinking to put together an interesting machine. It was also nice to see my husband and eldest working together on something fun.
Big E and his Dad found the instructions relatively straight forward. I think the images would have been better in colour but it didn't really cause them too many issues. It took about 4 hours for E to complete the kit – he had a very minimal amount of help from his Dad as he was very keen to complete it alone. Dad was there to tighten the stiffer screws and file down the edges on the components when they had been pressed off the carrier frames. He also helped lay out the parts so E was able to work through them without getting confused about finding the parts.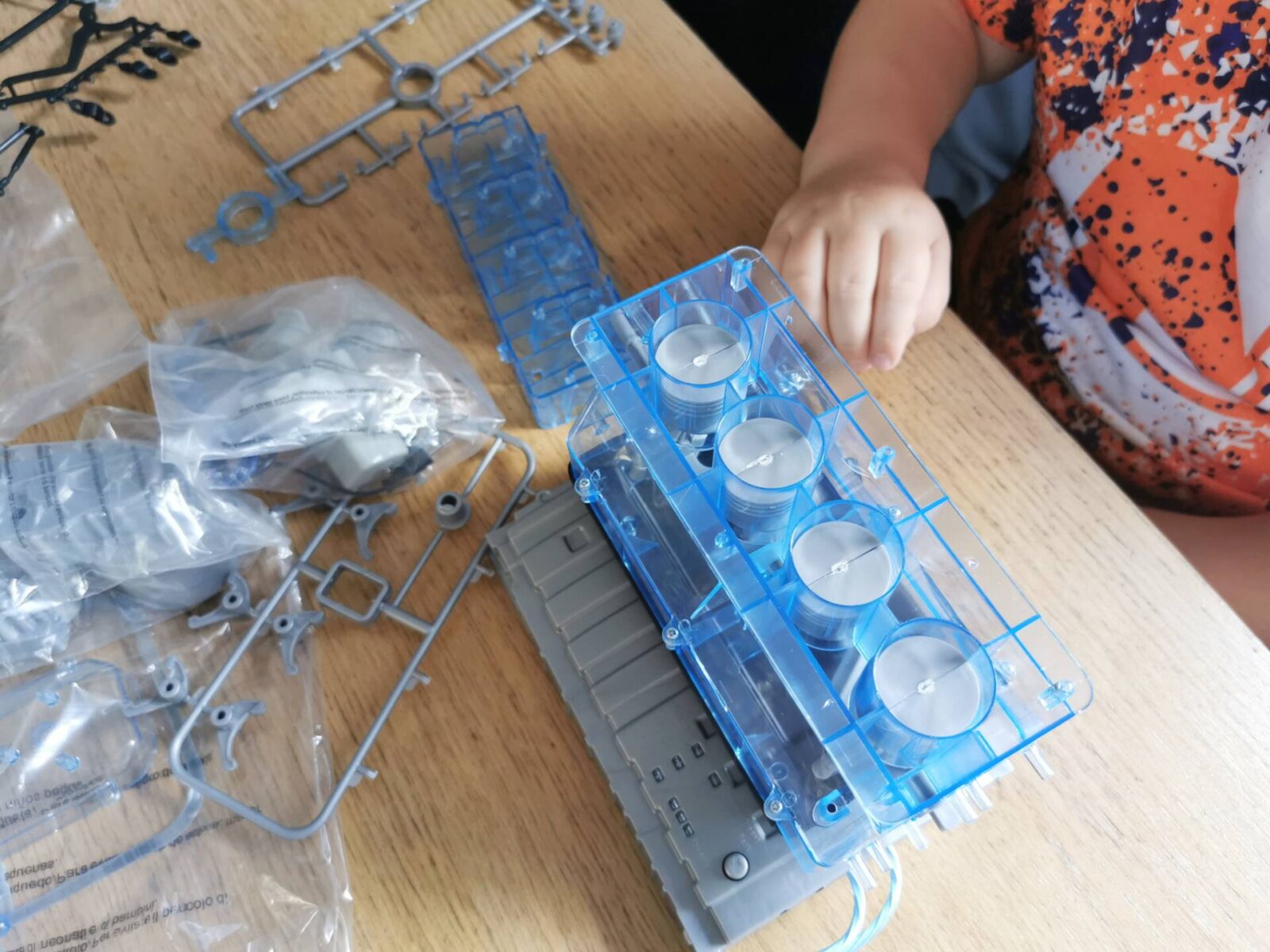 The had a couple of instances of screwing things in the wrong way round or not having parts lined up correctly but luckily, they were able to rectify without too much hassle. You do need to concentrate though, we found about an hour at a time was enough for E. He enjoyed working on it each night after his tea.
The only extras that are required are three AA batteries, otherwise everything else you need is in the box. It contains over 100 parts and tools, fully illustrated instructions and a guide to the working principles of the engine.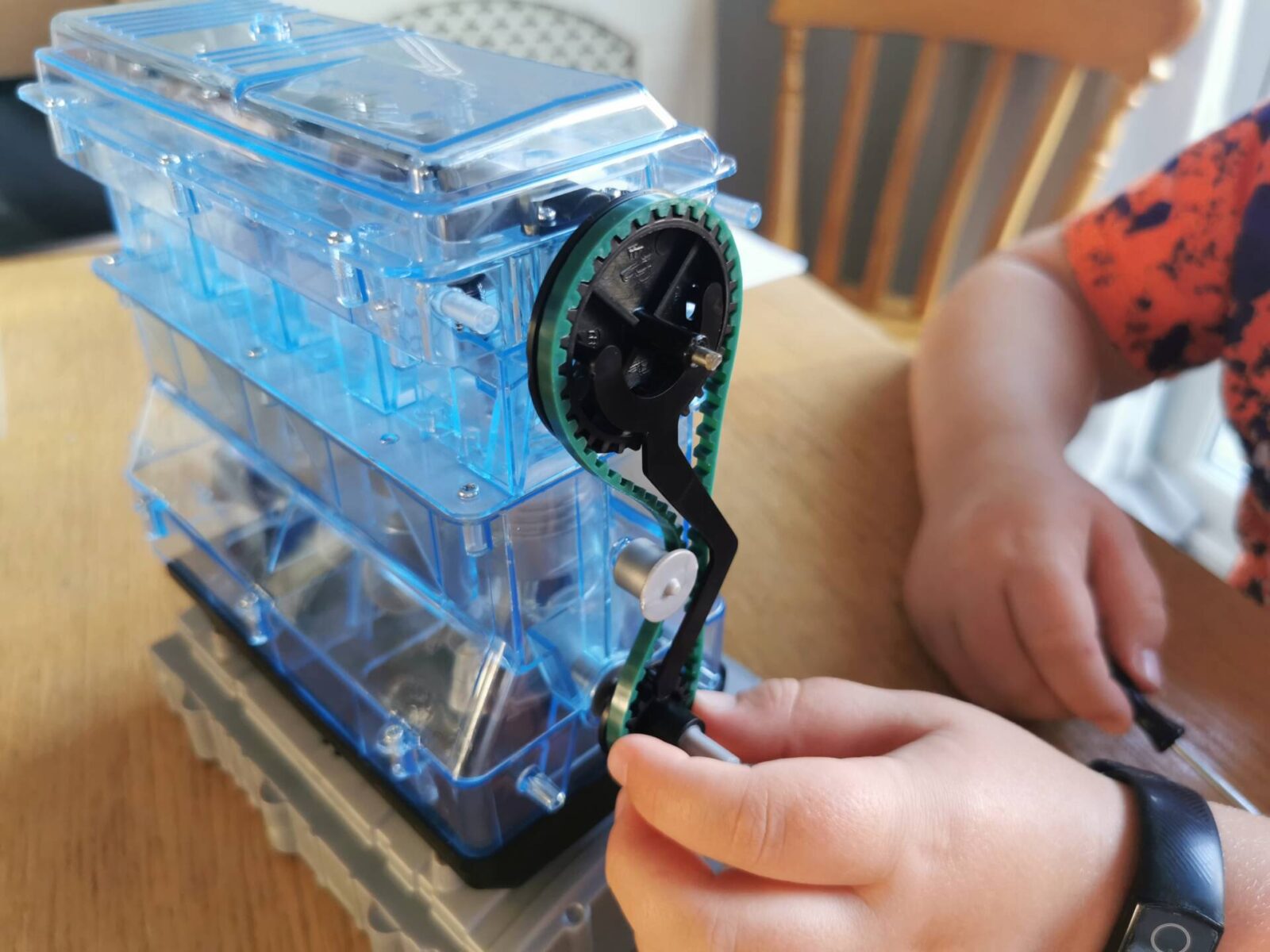 When it's complete, the model provides a practical, educational aid to help understand how a full-size hybrid system works. E and his Dad really enjoyed discussing how the engine works and why it works. I'll be honest, I found it quite interesting too. You're never too old to learn something new!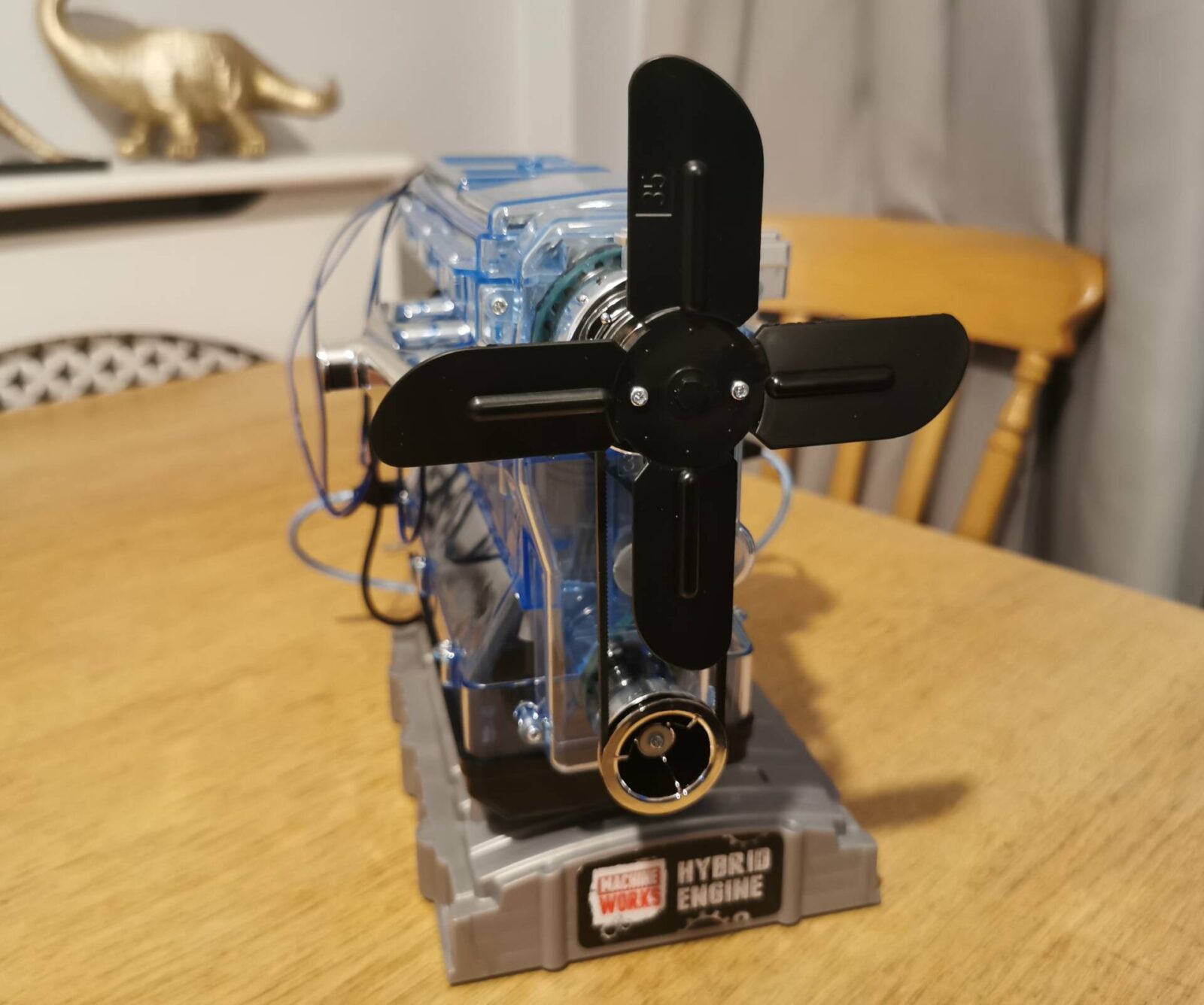 My eldest was so impressed with the model and how much he'd learnt about the workings of it, he took it into school for show and tell. Apparently the whole class were very impressed too!
The kit is best suited to children 10 and above and retails at around £59.99. You can buy it from places like Amazon and Menkind. There are a range of Haynes kits, including a Jet Engine and a V Twin Motorcycle engine which my eldest has been eyeing up already.