Collaborative Post
When you think about North America, there are so many different visions that come into mind. It's an area of the country that has always appealed to you, simply because of the variety it has to offer and the beautiful sights it beholds. If you're thinking about traveling with your family this summer, you should definitely add North America to your bucket list. Whether you're doing a tour of your own or choosing one or two of your very favorite places, there are a whole host of locations that will simply take your breath away. If you're not quite sure where to begin, here are some of the top rated cities and locations in North America that you may want to try out for your next upcoming vacation with your family.
1. Alaska
There are so many different ways in which you can see the sights and sounds of alluring Alaska. The glorious glaciers and magical mountain roads of Alaska lend itself to a full in depth tour on a motorbike. You can go touring the US by motorbike without too much prior experience, and it will certainly be a story to come home and tell your family. It may not be the most child friendly option out there, but you should certainly add it to your bucket list if you have one in your back pocket.
2. Hawaii
Hawaii is world renowned for its beauty and beaches, and how lucky that it falls within the realms of North America! Whether you're surfing in Kihei or living a life of luxury in Wailea, you can't miss out on an opportunity to relish in the wonders of this beautiful part of the world; the appealing weather isn't a bad trait either!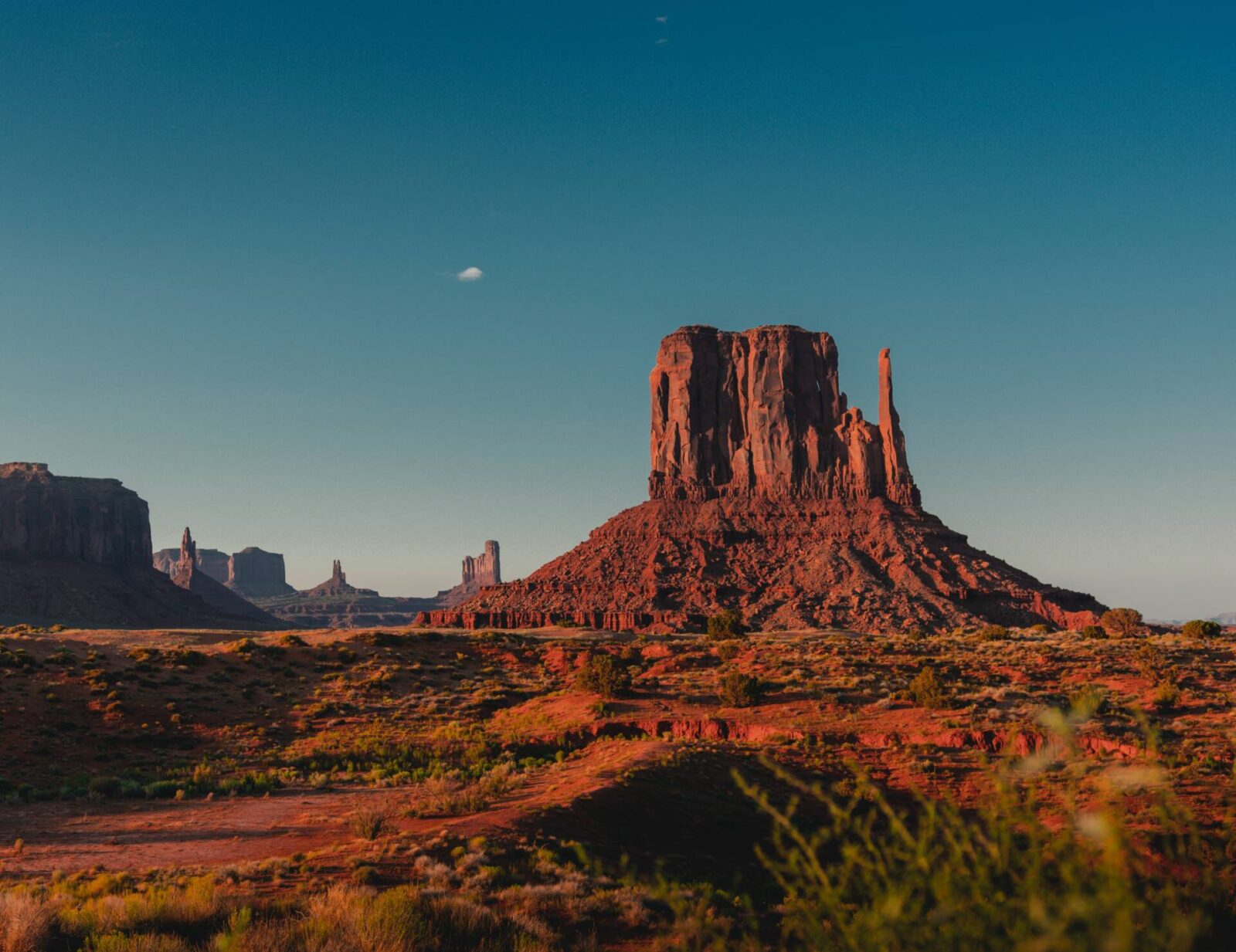 3. Utah
It's not a destination that "springs!" instantly to mind, but Springdale in Utah has plenty to offer visitors. With luscious landscapes and Zion National Park, there are so many gorgeous views for you to soak in, not to mention the super welcoming habitants of the city
4. Quebec
Quebec City in Quebec is considered amongst one of the most beautiful in the entire world. Littered with historical landmarks, breath taking views, glorious gardens and incredible parks, it's a place you'll need to take your camera for sure!
5. California
There are so many stunning places in California that need to be added to your list, but Cambria and Solvang are two of the very best. Cambria is home to a charming castle which will satisfy the history bug in you. Whereas Solvang is perfect for those looking for a touch of European influence; it also has incredible wine tasting locations for the grown ups to enjoy!
6. Alberta
Visiting Calgary in Alberta is like going to a festival for all tastes. Whether you're into folk music, nature or vast city parks, there is so much to offer everyone.
7. Arizona
Arizona is one of the most picturesque states in North America that is jam packed with both calming and exhilarating things to see and do. If you're into spas and relaxing retreats, you're definitely going to find what you're looking for in Sedona in Arizona. Similarly, you can also enjoy the stunning night skies with a beautiful hike up Baldwin Trailhead.
8. British Columbia
If you're visiting British Columbia, then it's tricky to choose between Vancouver and Victoria, so you may want to visit both if you can! In Victoria you'll find immersive art galleries, beautiful beaches and wide-spanning lakes like you've never seen before. In Vancouver, you'll experience more of the tourist-heavy sights which are popular for good reason. The restaurants, bars and nightlife here are truly second to none.
9. Minnesota
Minnesota is notorious for its delicious food and deep rooted history, particularly in the realms of Minneapolis. The people who live there are extremely friendly and welcoming, and there is so much to enjoy if you're a sports fan too.
10. Massachusetts
This is a city bursting with culture, and is a firm favourite with bookworms and academics alike. Swing by the famous Harvard Square and read your current paperback, and then head to a local pub for a delicious cold beer at the end of a busy day of sightseeing!
11. Florida
Florida is a clear contender for one of the most picturesque areas in North America. Even if you're visiting Florida in the winter time you are almost guaranteed warm, enjoyable weather so a beach trip has to be on your to do list. Key West is one of the most popular cities in Florida due to its array of activities from scuba diving to sunset festivals.
12. Maine
Bar Harbor in Maine is bursting with culture and life, and one to visit if you're into music and beer. With a whole host of brilliant breweries and a handful of famous music festivals, it's the city to be if you're looking for a buzzing atmosphere.
13. Oregon
If you're a theater enthusiast then Ashland in Oregon is definitely one you cannot miss. Home to the famous Shakespeare Festival, it's perfect for immersing yourself and the family in a touch of culture. The quaint shopping boutiques are also not to be missed, so take your credit cards along too!
14. Pennsylvania
If you're a sports fan or a museum junkie then Pittsburgh Pennsylvania certainly needs to be on your North America tour. As well as being home to the Andy Warhol Museum, there are also so many water based activities you can enjoy with everyone in the family. It's a crowd-pleasing city that's for sure!
15. South Carolina
Famous for its delectable cuisine and lush beaches, Charleston in South Carolina is a must see on your list. It's a city that can allow you to relax or keep busy. Whether you're exploring the local culture, soaking in amazing art or walking around enjoying the sights, it certainly won't disappoint.
To Conclude
As well as all of the beautiful and historical places listed above, you may also want to visit places such as Illinois, Colorado and Washington DC. There are way too many stunning places in North America to choose from, but hopefully you have gained some inspiration from the list of locations explored above. Whether you're sampling delicious delicacies in Charleston or sipping wine in Napa Valley, California, you are bound to experience North America in all of its beauty when you choose to visit any of these places for your next family vacation.