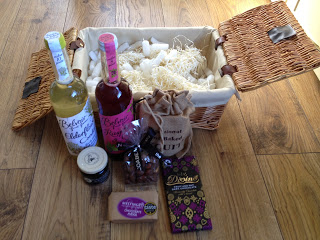 I LOVE entering competitions, and sometimes I even win! Not very much mind, but enough to get a nice suprise from the postman sometimes.
I've had a couple of nice ones this week.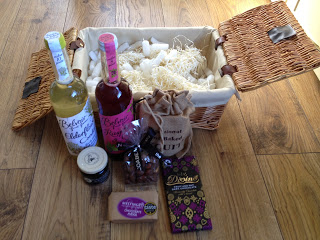 I won a gorgeous luxury hamper from Neom and Belvoir.
I also got a fabulous All Saints t shirt. I love it. I couldn't have justified spending £40 on it.