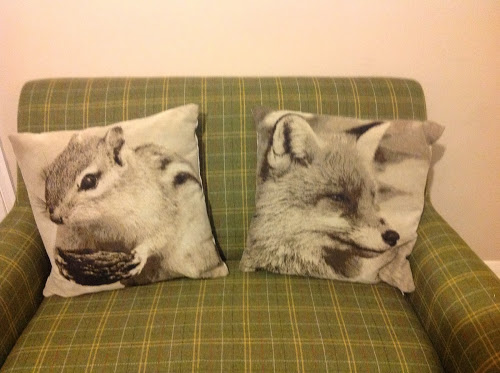 I thought I would share with you a couple of recent purchases I've picked up. I got these two gorgeous cushions from Home Bargains of all places. The top two cushions were 2 for £10 or £5.99 each and are really good quality.
I bought this cushion a little while ago in Matalan. This one cost £12, and if I'm honest I think the Home Bargains ones are better quality, but this is still really pretty, and a little festive.
I'm loving my new animal woodland animal cushions, especially for a bargain price!