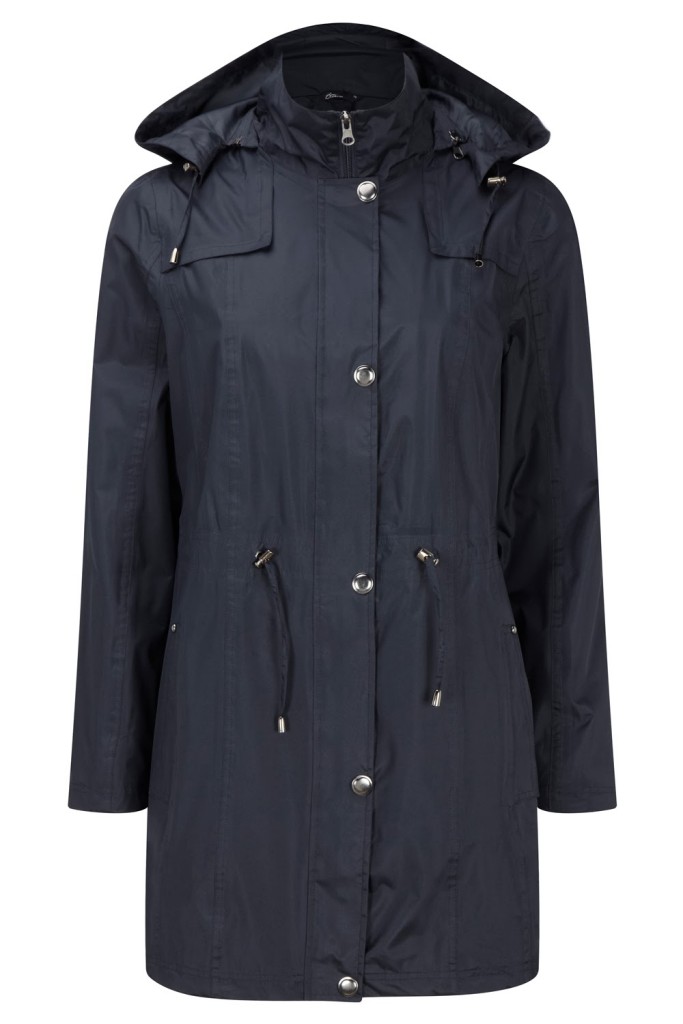 I've told you before, I love coats. It's a little bit of an addiction. I have far too many, and every winter gives me the opportunity to buy at least one more new one.
I usually pick up a bargain in the sales, but as I'm trying to be more conscientious with my cash I gave it a miss this year, so I was really pleased when Bon Marche gave me the chance to choose an item from their 'New Arrivals' section to review on my blog.
Obviously I was going to choose a coat. I decided on this nautical waterproof jacket in navy. It's a fully lined waterproof coat with drawstring waist and detachable hood.
It's the perfect kind of coat for walking the dog, walking in the rain, or simply folding up and putting in the car for an impromptu day trip. The coat is really light weight and comfortable, whilst still looking stylish.
The jacket is available in sizes 12 – 24 and costs £40.
If I'm honest I've never really shopped at Bon Marche, but I am aware of the store, having watched my Mam shop there for years. I was surprised to see that they offer plus size clothing, which goes up to a size 24! It's rare to find a high street shop with a good range for plus size ladies.
I apologise about the pictures but I just managed to squeeze my bump into the front of the coat, but it doesn't look as nicely fitted at the front. It's not a maternity coat so it's not supposed too!
Once the little man is out this will be a great coat for walks with the pram and the dog.
(I was sent this coat free of charge to review)