The last couple of months have been a little chilly, especially for my hubby who catches the bus to work. A warm and cosy coat is an essential piece of clothing to start the day off well and helps make him less miserable!
Scruffs recently sent hubby their Red Classic Parka to try out during the colder months. Made from 100% polyester with a waterproof rating of 4500mm it's a very cosy and heavy duty number! It's great for those that have a chilly commute or anyone who works outdoors.
Scruffs
have sold a great range of safety footwear and work wear since 2003, their clothing offers comfort, protection and style so it's suitable for anyone, not just those who require work clothes.
The coat has Condura elbow and shoulder panels which means it can withstand even the toughest of use and is perfect for anyone working in an industrial setting.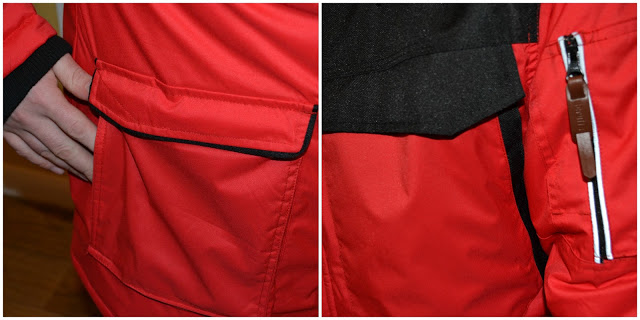 The coat has a detachable hood with removable fur so you can change the look of it in an instant. The drawstring neck means you can pull it tightly to keep your neck nice and warm, away from the cold wind.
There are two large pockets to the front of the coat with ample room for a wallet, mobile phone and various other 'man bits'. In addition to these there are another 9 pockets on the coat, making it an ideal coat to take if you're travelling somewhere cold. Hubby has said on numerous occasions how he wishes he'd had this when we went to Iceland during their coldest Winter for 30 years. The lining is so cosy and warm. The lining is bubble quilted and it's literally like crawling into a sleeping bag and snuggling up. It keeps out the drafts and really feels like you can hide away from the cold weather.
The coat is impressive and hubby is very happy that he's no longer cold on his way to and from work or on adventures with the little man.
The
Scruffs Classic Thermo Parka
costs £79.95 and is available to buy in mens sizes Small to XX Large with free UK delivery. You can buy it in red like hubby's or in dark lead.
*We were set the coat for review purposes. Opinions are our own*