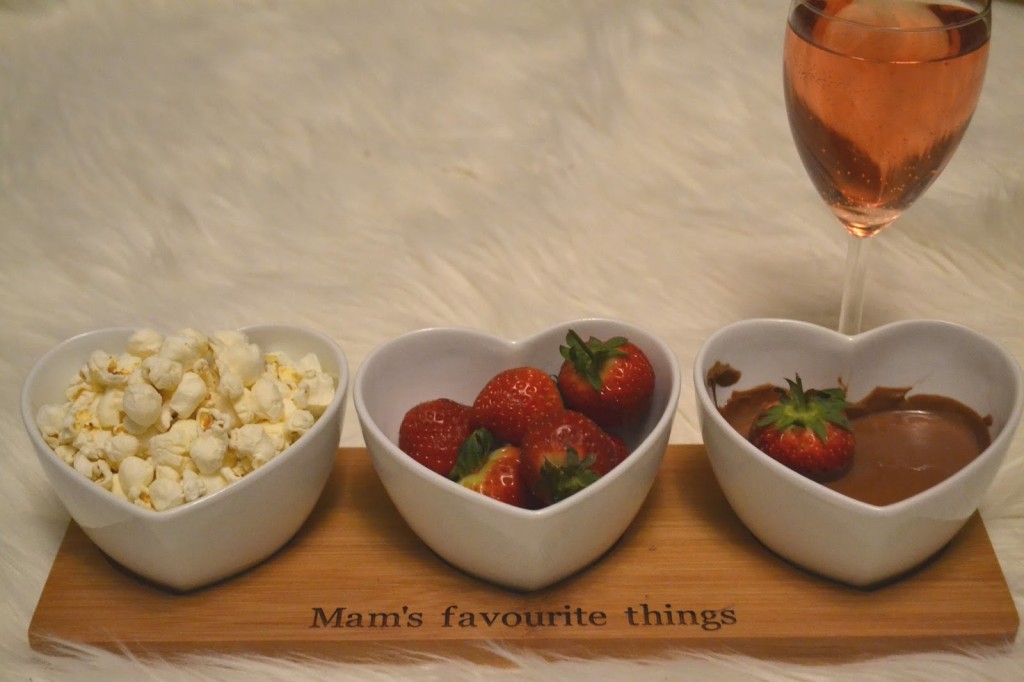 I've mentioned before that I love Treat Republic. Their gift selection is second to none and I always find a vast list of things I need/want. As Mother's Day is sneaking up I thought I'd take a closer look at some of the beautiful Mothers Day gifts they have on offer, from personalised aprons to luxury pamper hampers, there's something for everyone.
I was asked if I'd like to chose one of their Mothers Day gifts to have a look at more closely. After much thought and deliberation I chose the personalised ceramic heart bowls. The set consists of 3 bright white ceramic bowls that are shaped like hearts and a bamboo tray which allows the bowls to sit snuggly inside.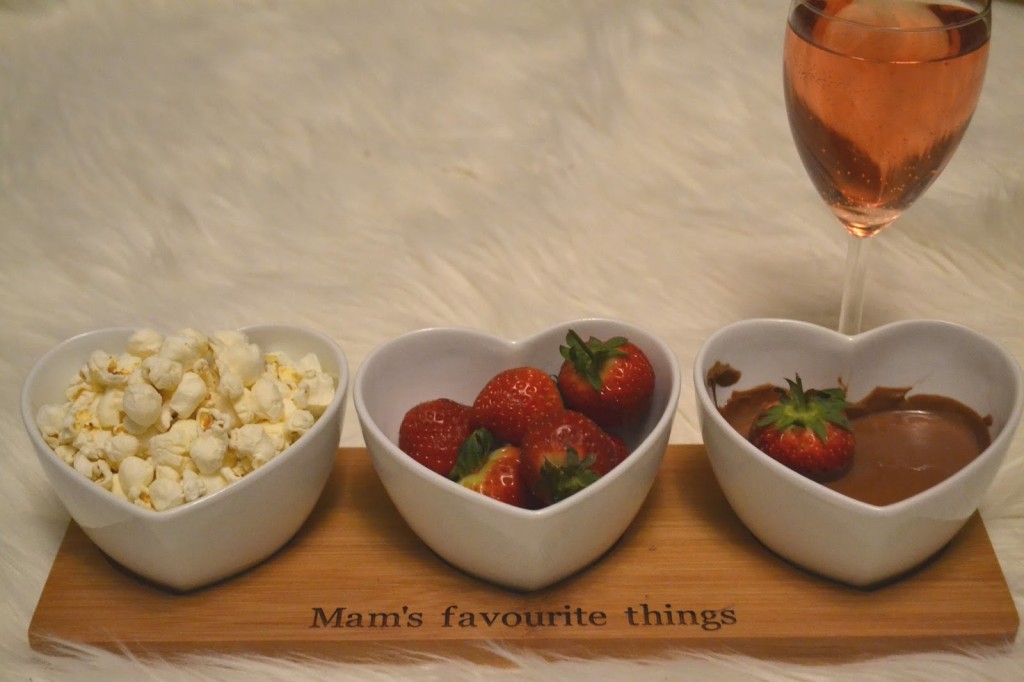 I chose a simple personalisation which I think looks great on the bamboo tray. The bowls and trays are unique and very pretty and the quality is brilliant. They look like a luxury product. They're perfect for entertaining but equally as nice for feeling a little bit posh in front of the television. Don't you think they go well with a glass of Rose wine?!
The bowls are a great size for filling with snacks. You can be as healthy or a naughty as you like. I've tried to combine a bit of both, but I couldn't say no to a bowl of mouthwateringly good melted chocolate.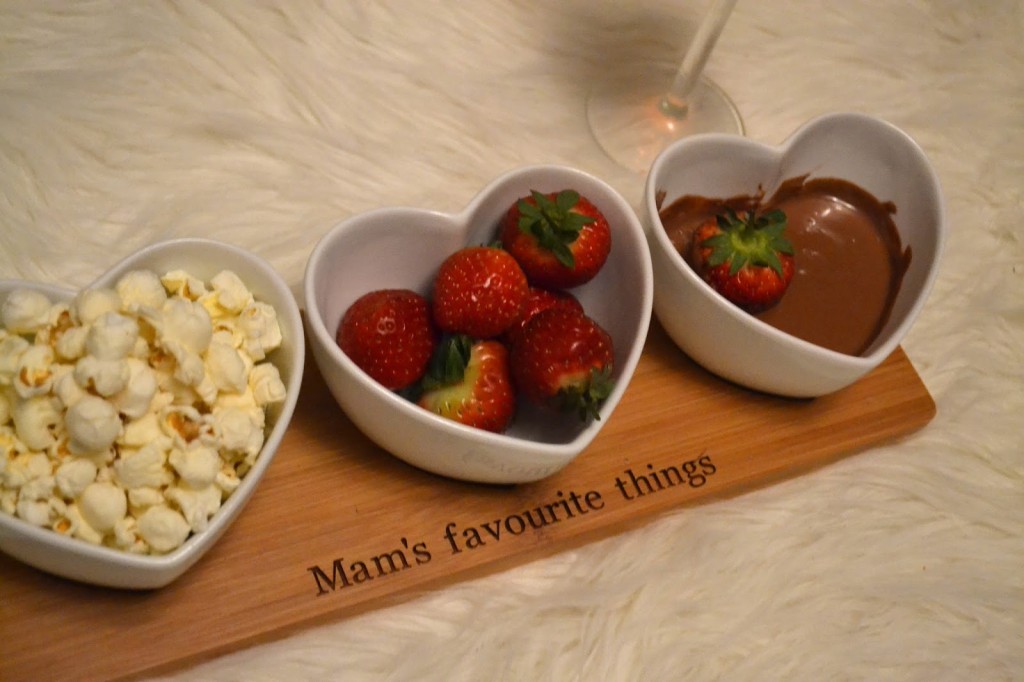 The bowls are both dish washer and microwave friendly and stack together easily for storage. The bamboo that is used for the tray is environmentally friendly and ethically produced, so not only are your purchasing something really pretty, you're purchasing something that's not made by massacring a bamboo forest.
I think the heart shaped bowls and tray would make a beautiful Mothers Day gift for someone who loves to make their food look pretty. You could use the bowls to keep trinkets or jewellery in too, they'd look equally as pretty on a dressing table.
If you still need a Mothers Day gift I'd recommend taking a look on the Treat Republic website. I'd be very surprised if you didn't find something perfect for the special lady in your life.
*PR Sample*